Swansea City
Swansea City Football Club are a progressive and digitally sophisticated football club. They understand the importance of building digital relationships with their fans and that engaging and satisfying the needs of football fans is about action on and off the pitch; match days and non-match days; and consuming information wherever you are.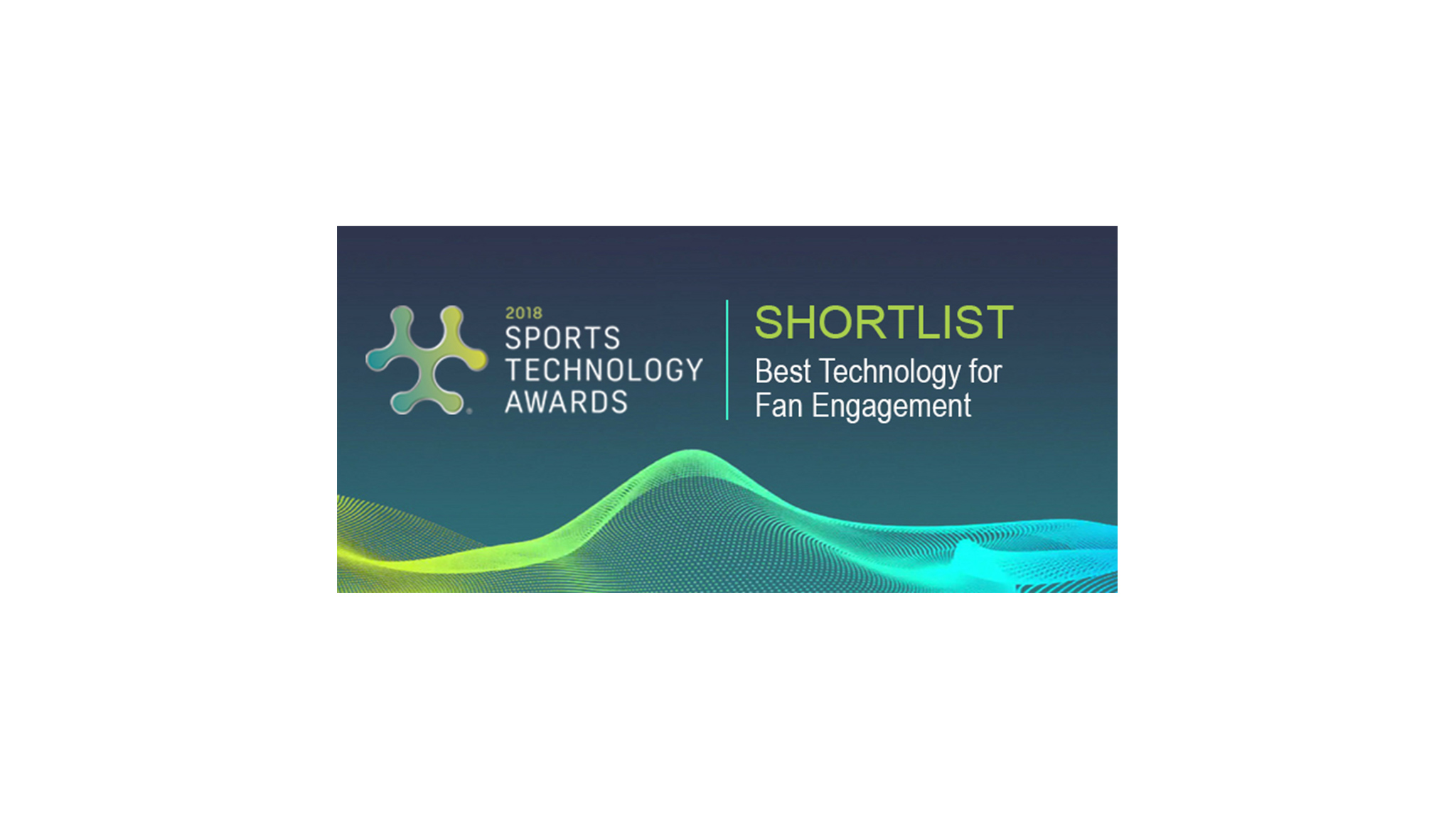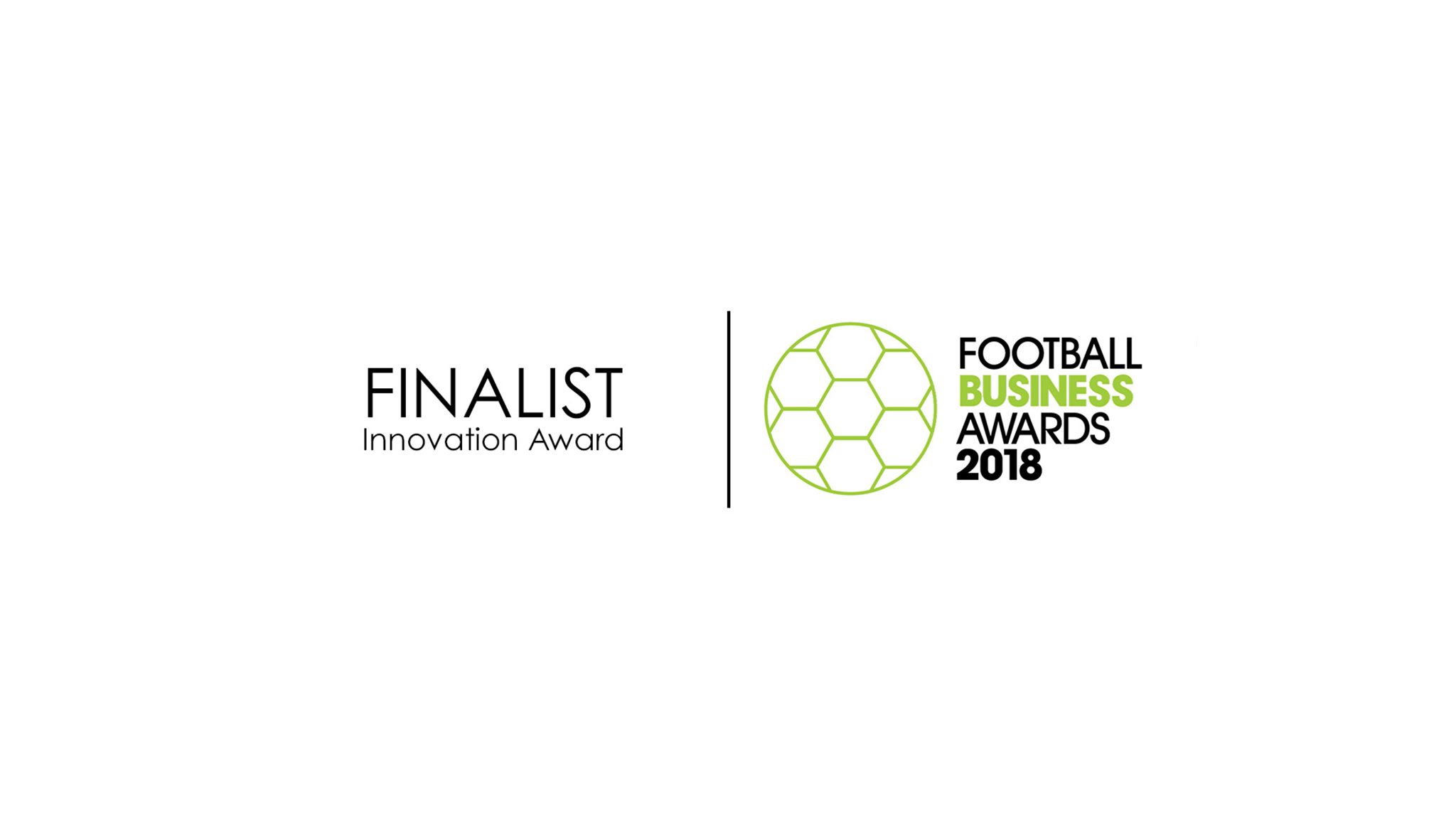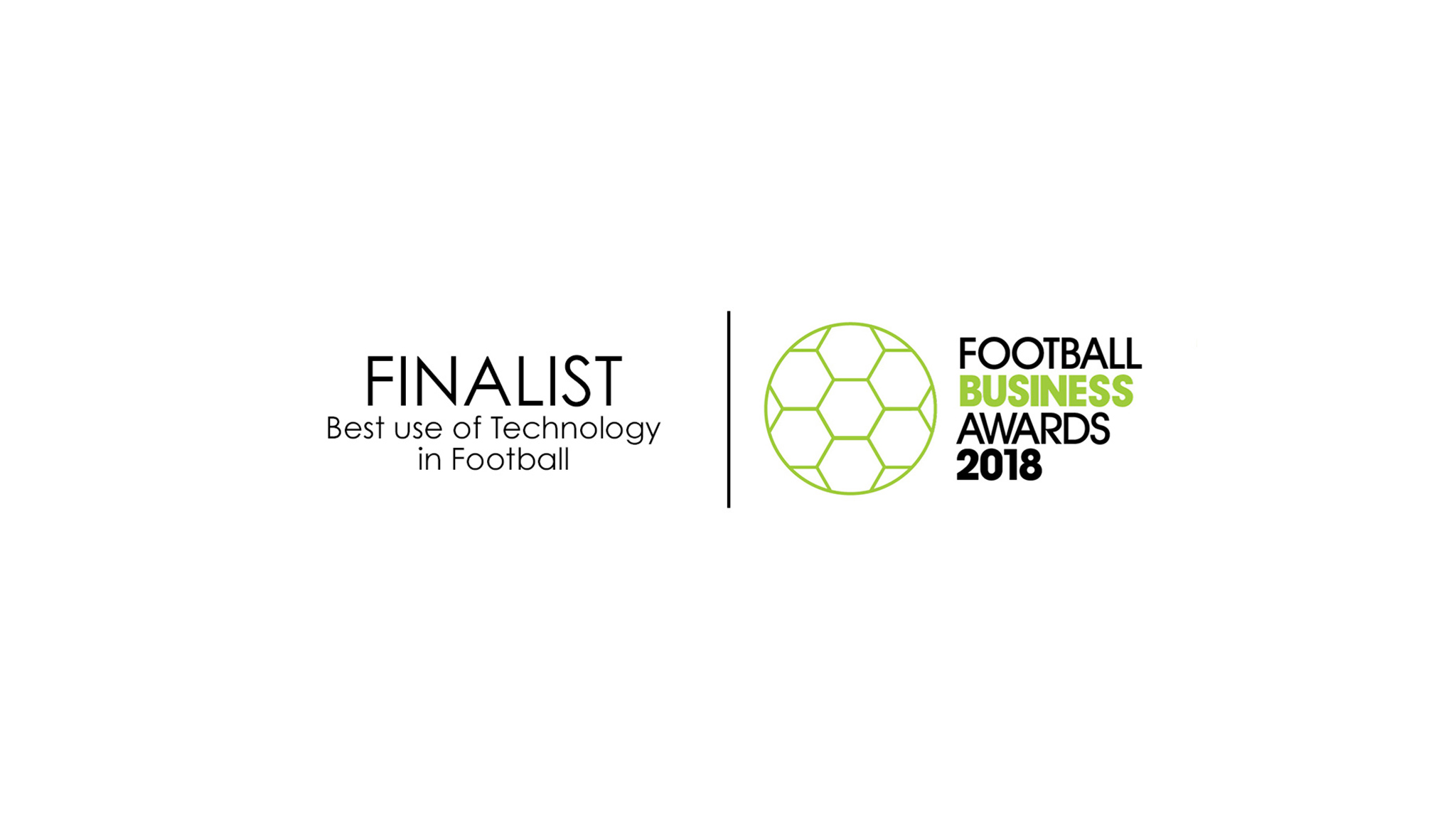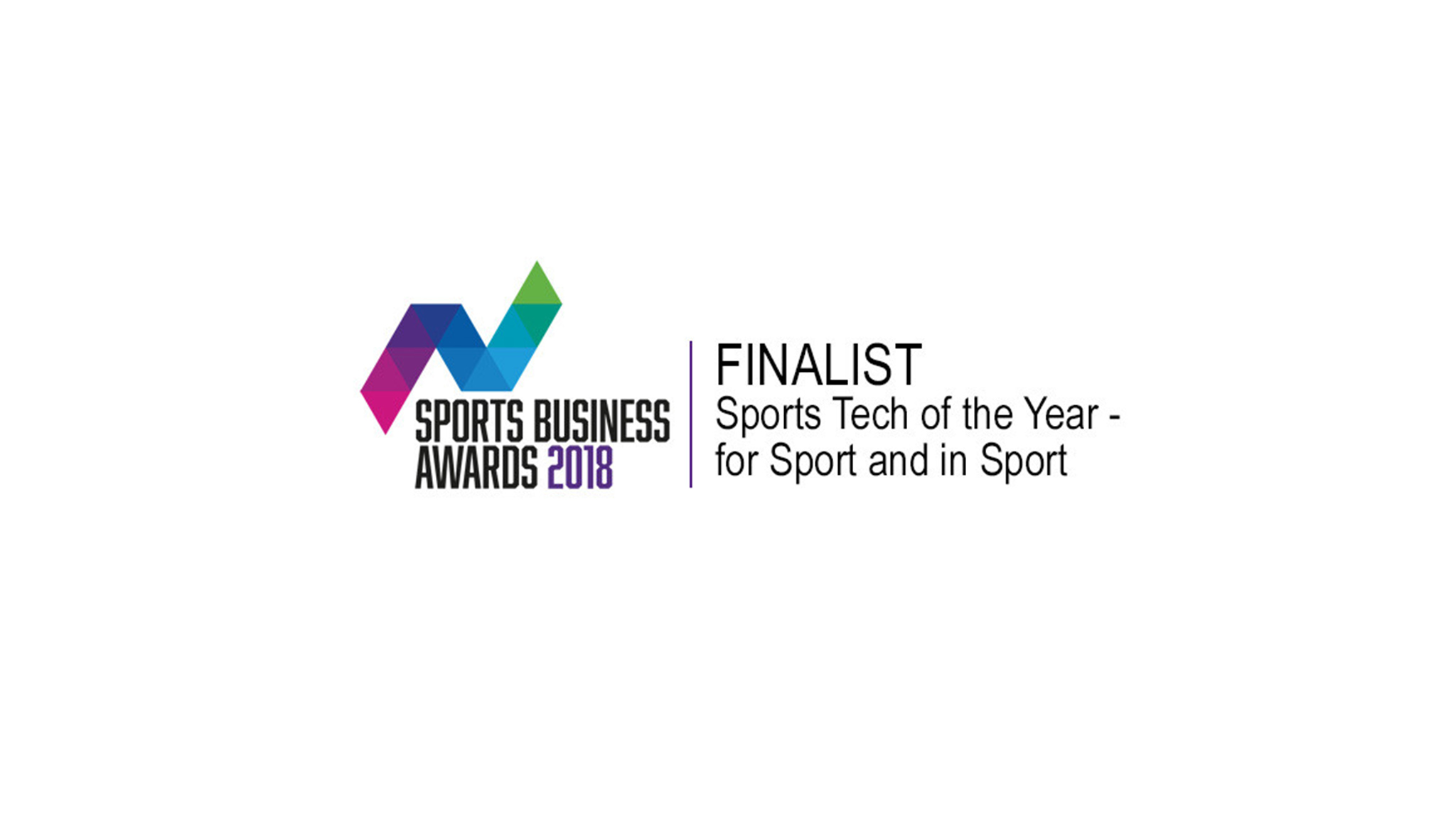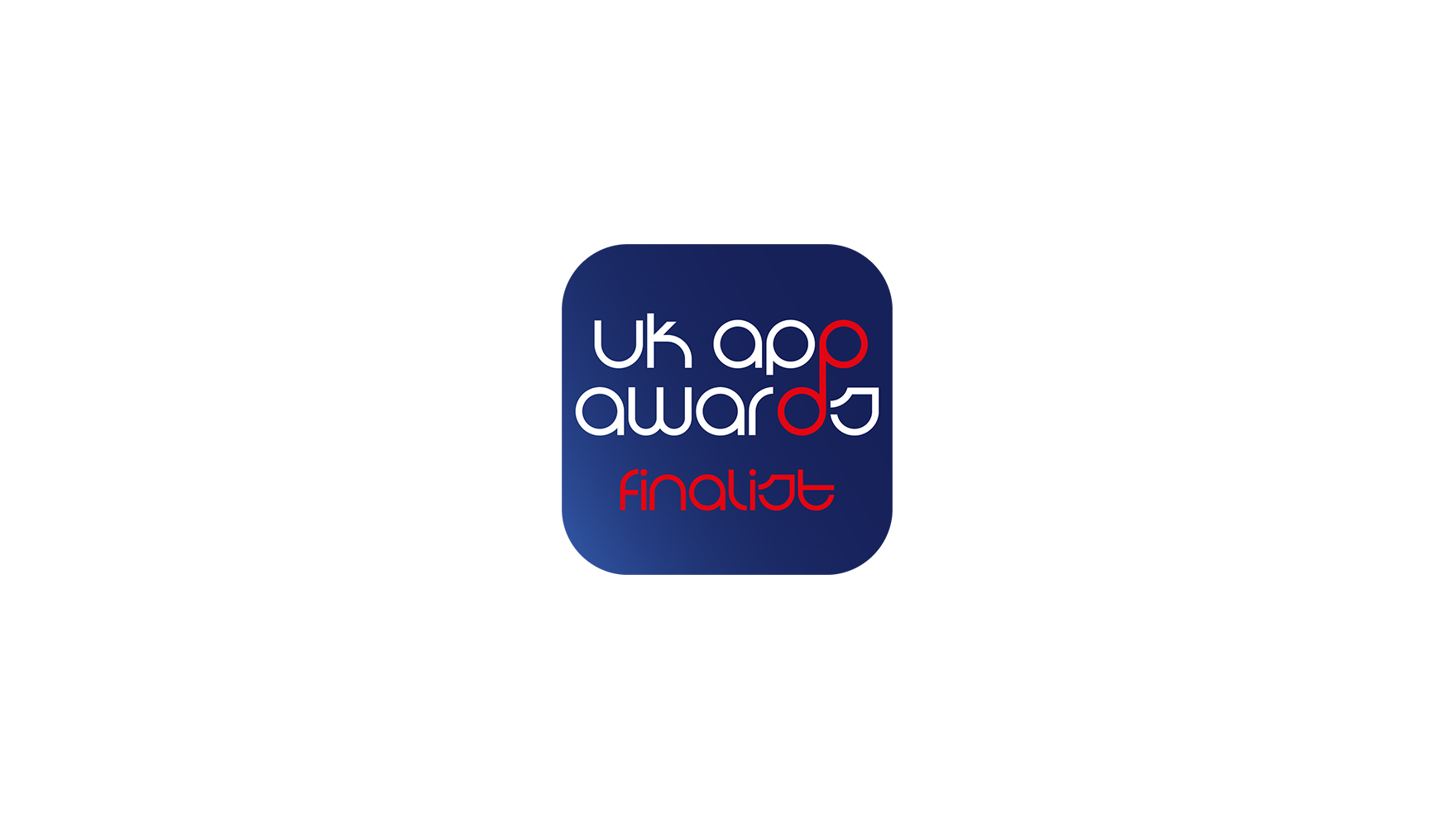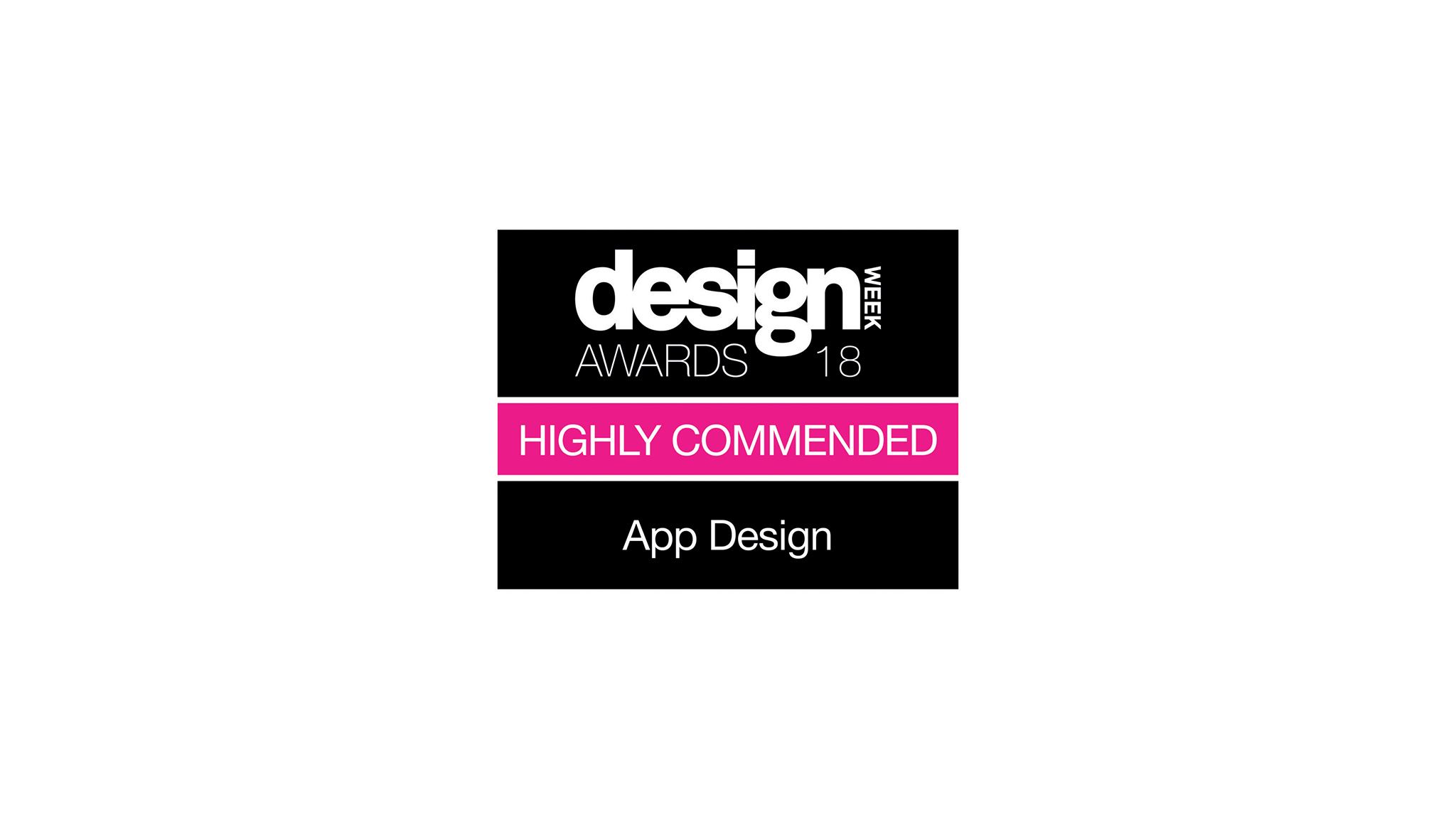 The challenge
In order to connect with fans at The Liberty Stadium and away from it as well as keeping the buzz going before and after each game, Swansea City needed a way to engage their supporters, affording them the convenience of consuming everything they need, at their fingertips. As well as supporting fans' needs, the digital solution needed to facilitate continued growth and realise commercial opportunities for the club.
Our solution
The Official Swans app for iOS and Android connects fans, anywhere in the world, with their club and each other, any time they desire. Enabling Swans fans to become the first UK football fans to hold match day and season tickets on their phones, and delivering all the information a fan needs, this app is a key part of the progressive club's digital strategy.
Over 80% of the website's visitors access the site on a mobile device and so a fully responsive website was a must to intuitively display all the exciting content that is on offer.
To efficiently manage both website and app, whilst still providing excellence for fans, Clubcast powers both through one CMS, with multiple integrations and customised presentation.
"In Other Media we have found an agency that truly understands the needs of our fans and could design a beautiful app that works across multiple platforms as well as handle the tricky real-time feed integration and help to drive our ambitious digital strategy."
Head of Commercial, Swansea City FC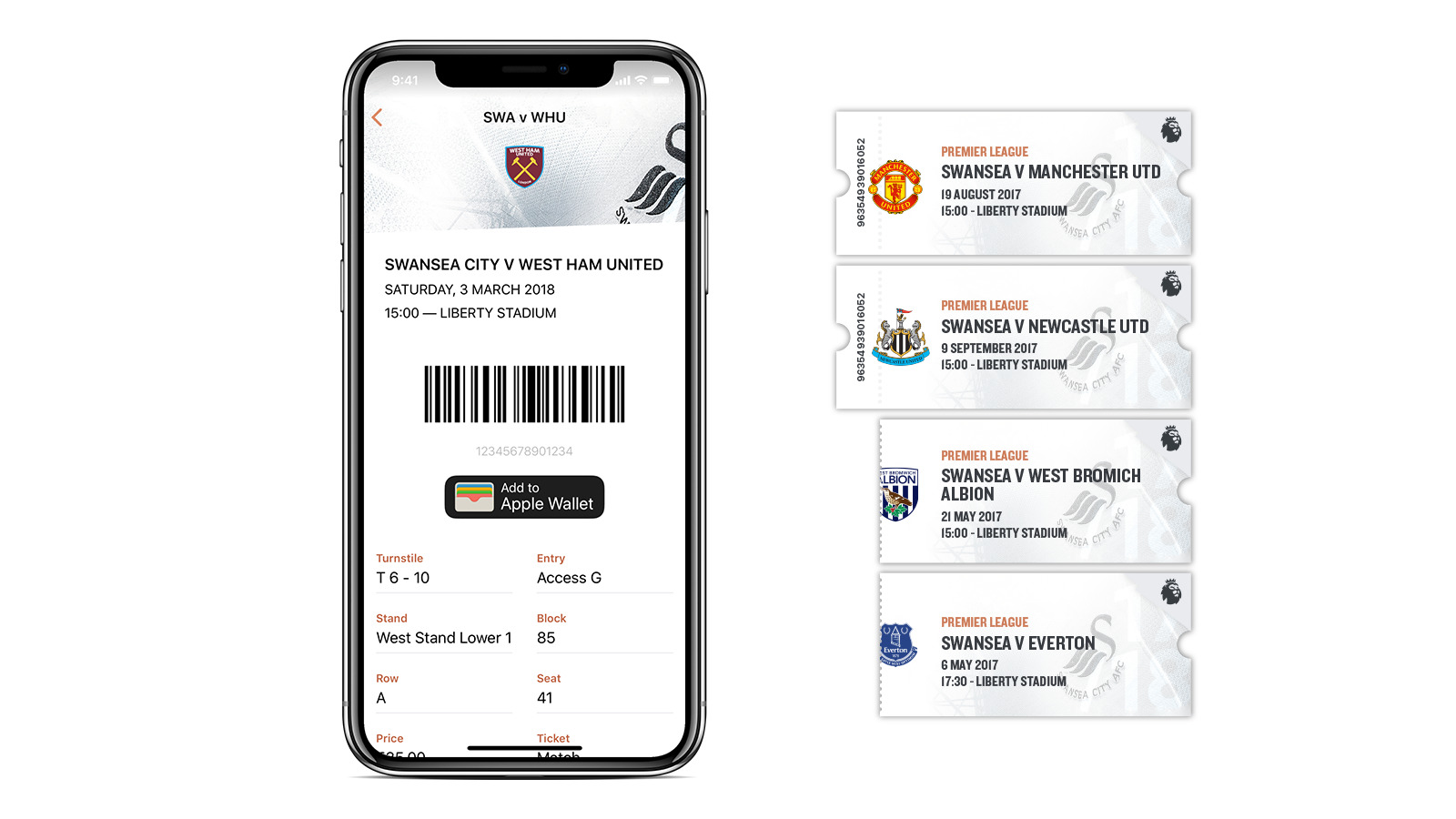 A mobile ticketing first
Fans attending matches at the Liberty Stadium from the end of January 2018 have been amongst the first Premier League fans to gain access to the ground using tickets on their mobile phones. A significant step for a forward-thinking club leading the way digitally in English football.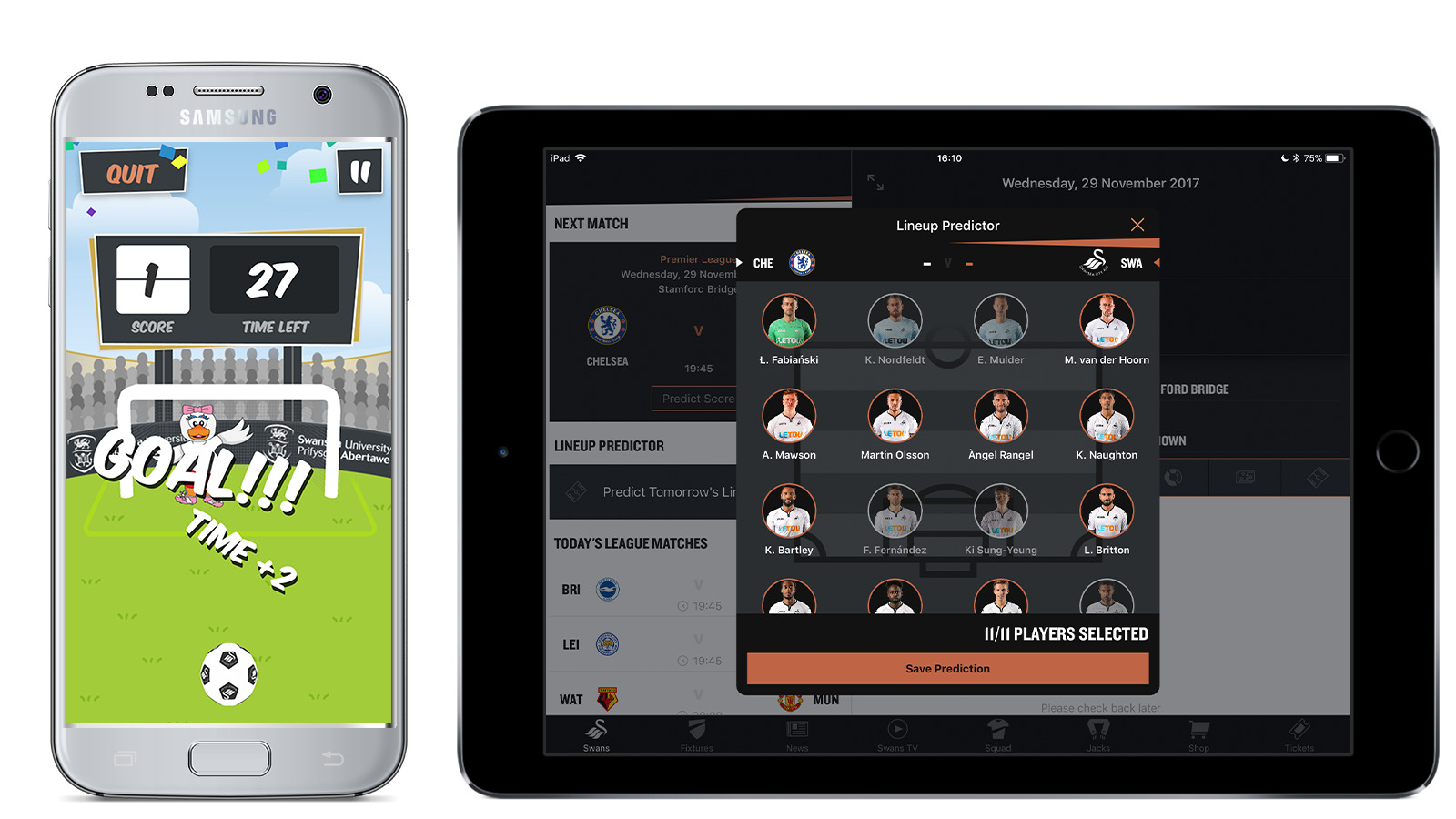 Interaction focussed
With features such as a score predictor, starting line-up predictor and games like Football Flicker the app encourages interaction by the user, keeping them engaged. The Jack Army section caters for both junior and adult fans with the user able to choose their age range in order to access content such as becoming a mascot, following the Swans on the road, or taking part in an in-app quiz.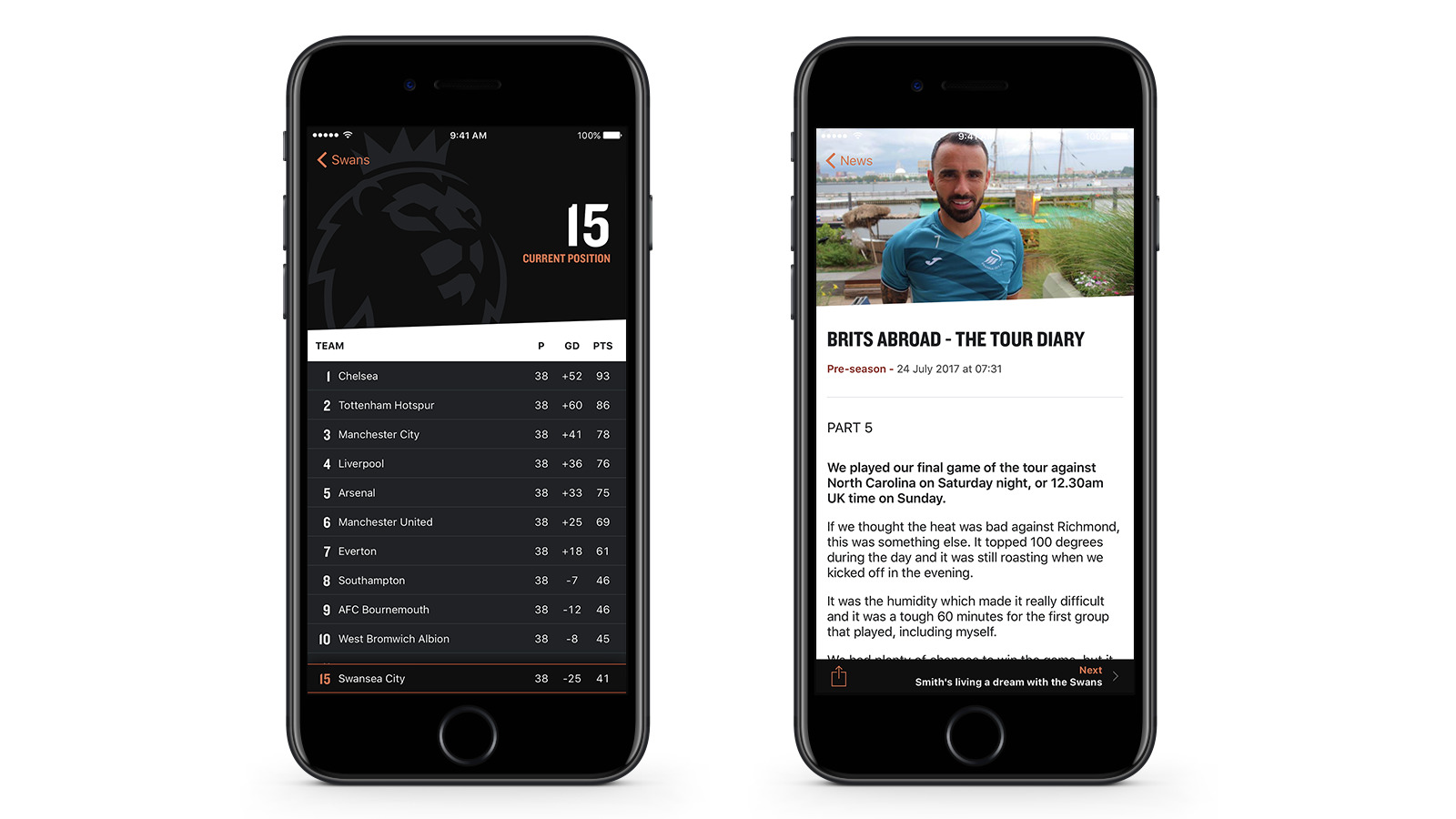 Always relevant
Fan engagement isn't reliant on match-day interactions. Even on non-match days, fans are kept up to date with the latest news and events, fixtures and team line ups and live match audio through intelligent use of notifications.
The inclusion of a live-updating league table puts every game into context, whether Swans are playing that day or nervously awaiting the outcome of rival clashes.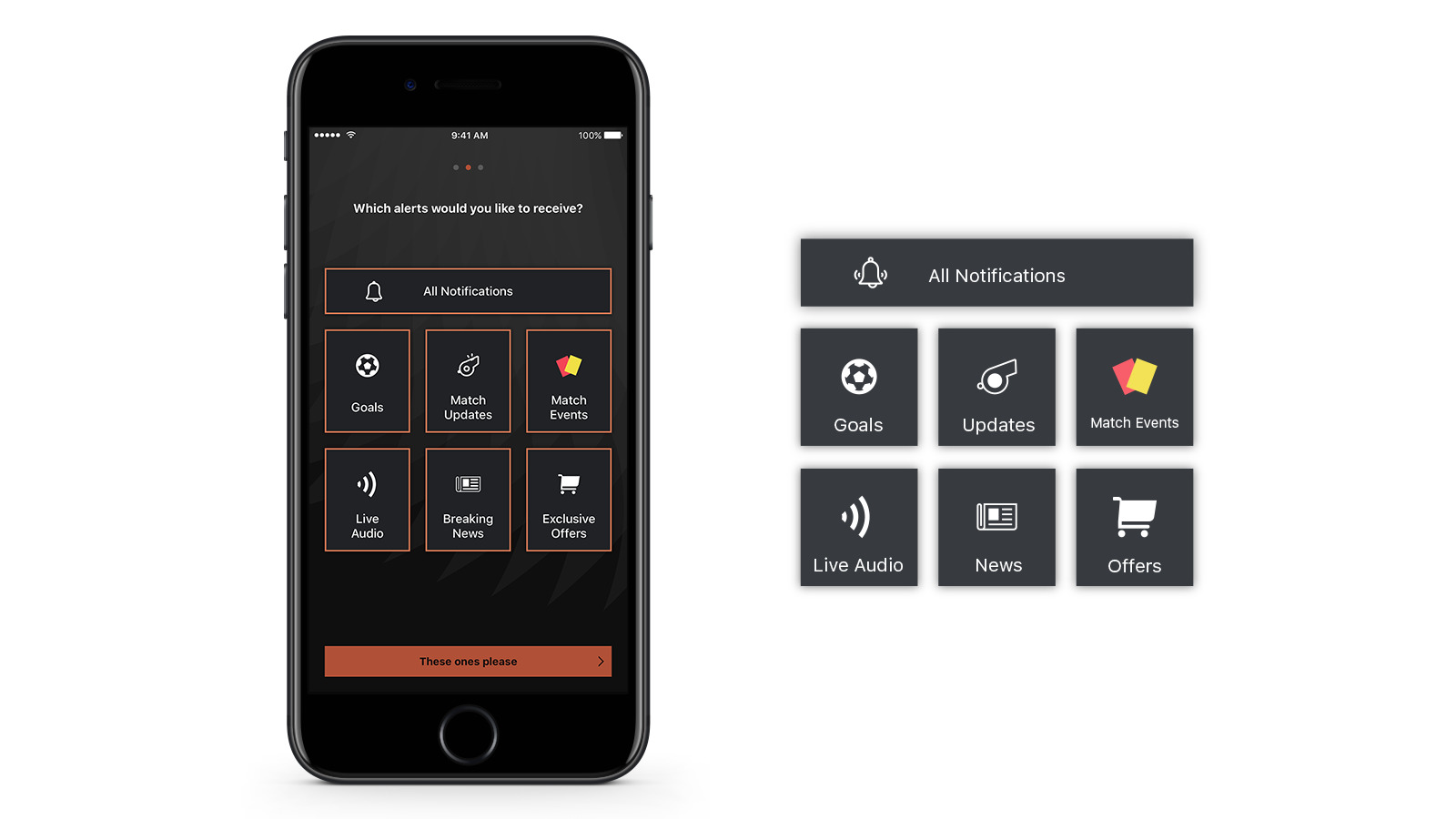 One-app strategy: tailored content
With a fanbase spanning a wide range of ages, it was important to cater for all fans, but without the need for separate, disparate apps. The Swans app offers something for everyone and notifications are highly customisable to provide the experience the fan desires.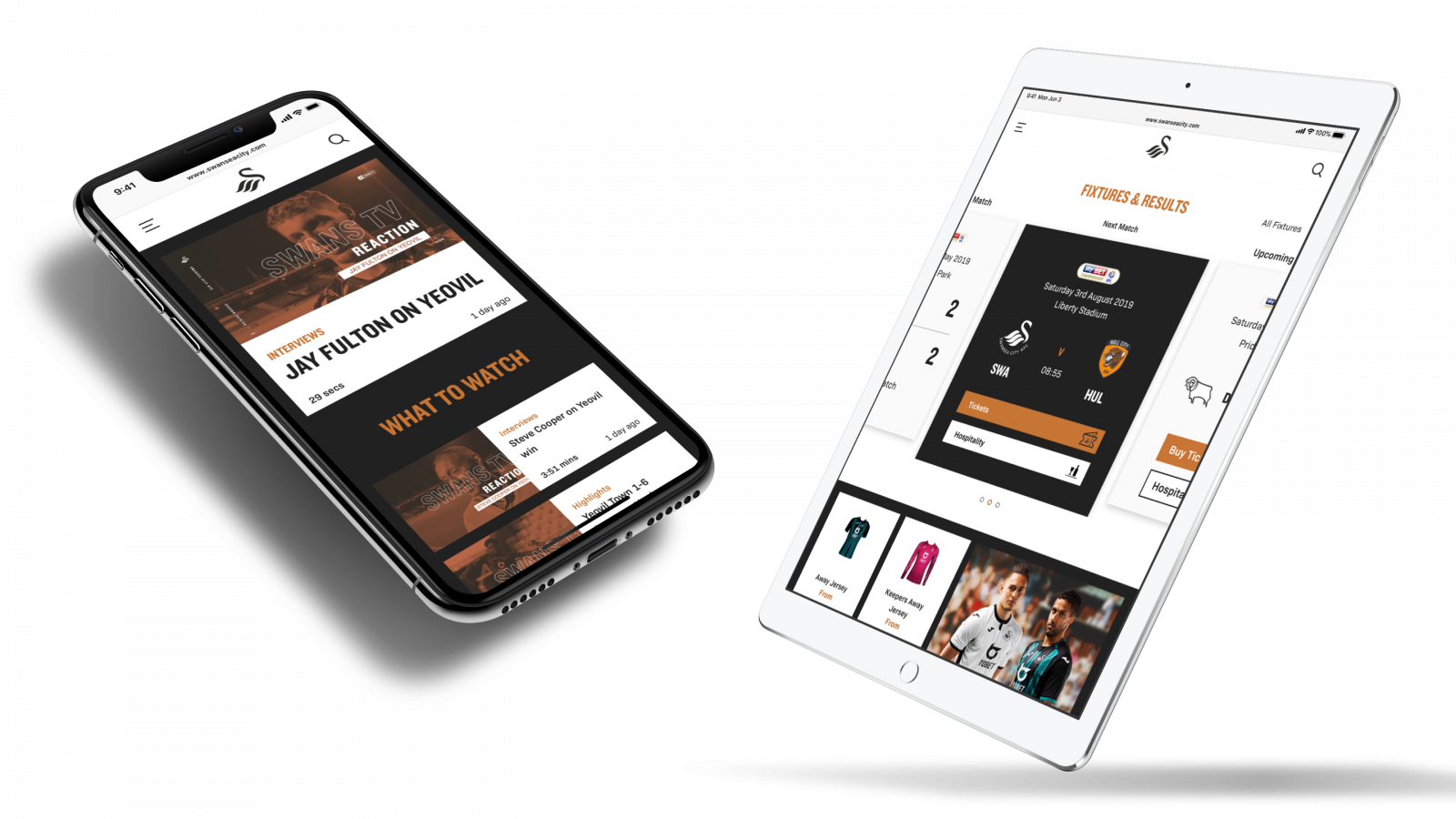 Fully responsive
The Drupal-powered website is fully responsive, meaning that whatever screen size the site is accessed on, the viewing experience will be exceptional. Crucially, this allows screen sizes that haven't yet even been manufactured, to be catered for in the future.
"Being the first club in the UK to introduce mobile ticketing is just the latest ground breaking project that we are thrilled to have delivered."
Head of Commercial, Swansea City FC
Easy to use
The navigation is intuitive and content is dynamic, making both the app and website functional and pleasurable to use. With a Match Centre that presents the day's action on match days, the fan opening their app or visiting the Swans' homepage will instantly get straight to the action.
Design differentiation
The intricately considered design features nuances, such as tailored iconography, differentiate these as a bespoke website and app; making them feel intrinsically Swans.
Subtle sponsorship
Sponsors are positioned as strategic partners, delivering key messages, such as the pre-match notifications that inform the fans of the team line-up. Subtle use of the Swansea City colour palette provides consistency and tonal logos are used where possible.
Download app from Apple App Store