Swans Info at a Glance with iOS Widgets
Swans fans can now catch breaking news or see the latest score instantly on their iPhone home screen thanks to Swansea City AFC being the first UK football club to offer their fans a selection of homescreen widgets to ensure their favourite information is at their fingertips.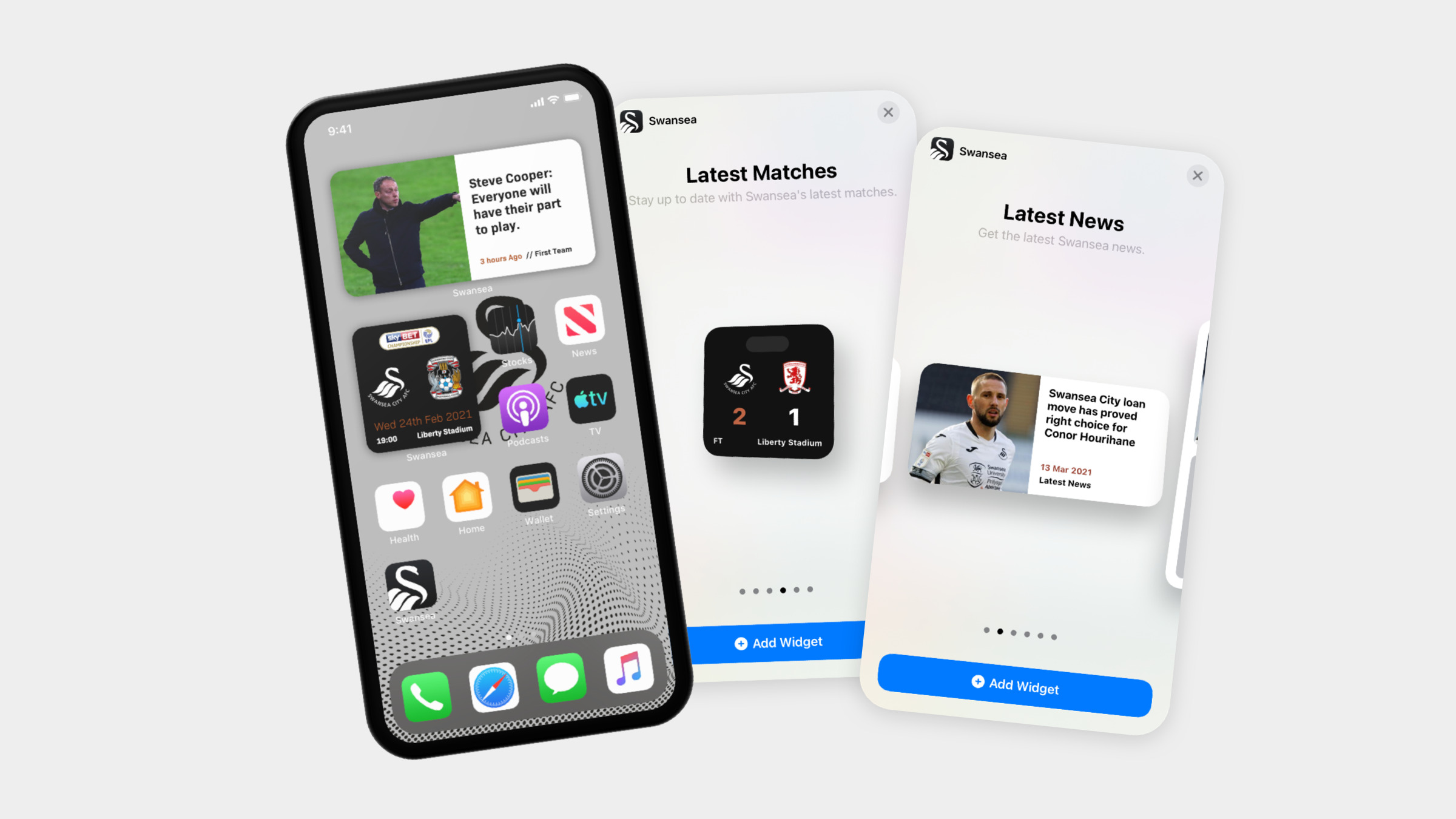 Get the Info in Under a Second
The introduction of iOS widgets will allow fans with Apple iPhones to be even closer to all the latest on- and off-field news without having to even open the Swans App.
Widgets enhance the user experience by promoting key content from the app directly in the Apple home screen. This will allow fans to see this content at a glance without opening the app. Fans are able to choose from a selection of widgets to add the information they want to their home screen – such as the latest news and, when released, upcoming fixtures.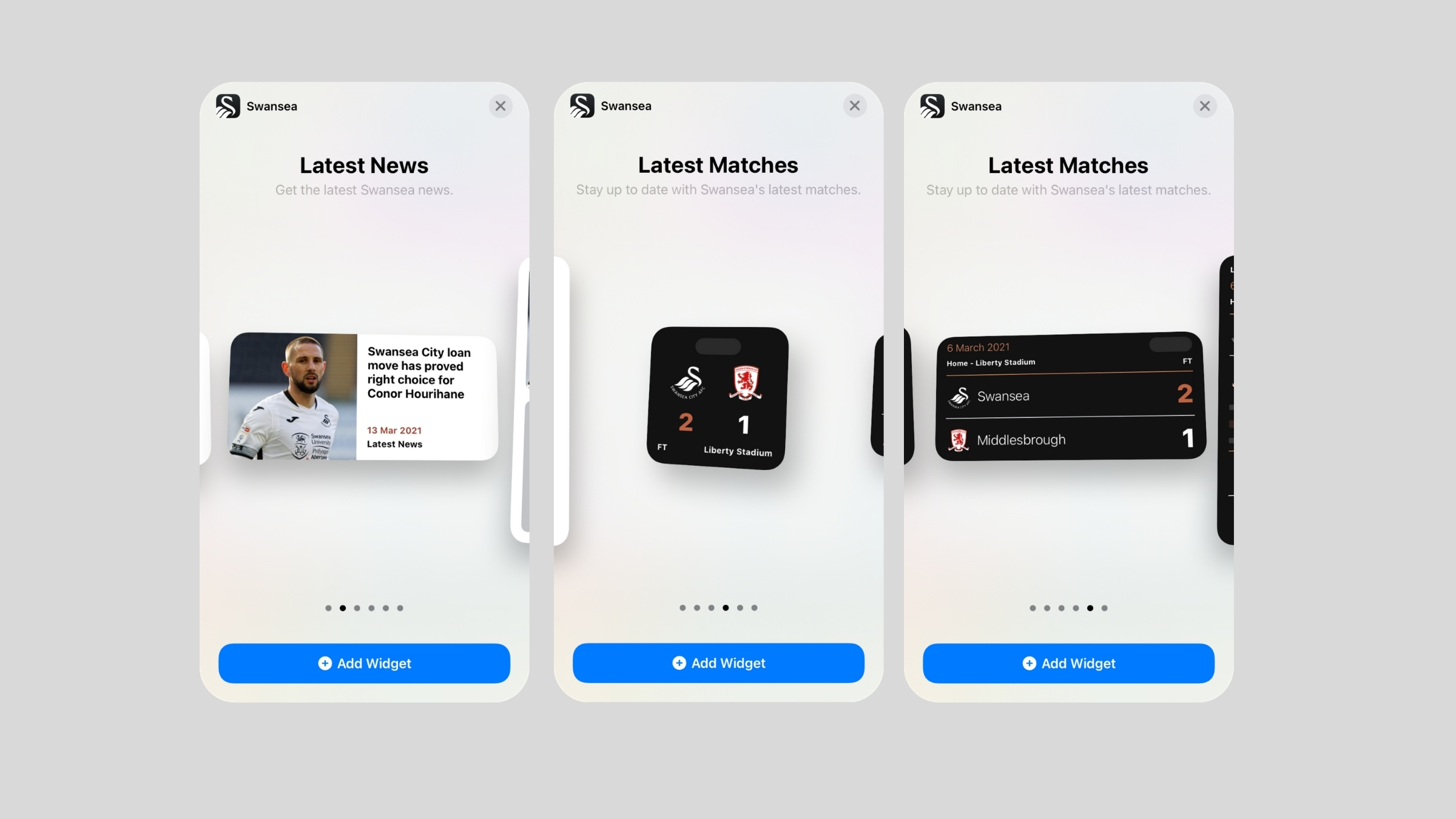 Bringing Fans the Best
Swansea City AFC have a history of digital forward thinking and bringing their fans the very best. After being one of the first clubs to focus efforts on their app as a core tool for fan engagement and driving revenue for the club they have since been the first UK club to launch in-app tickets, closely followed by season tickets. Now they are the first to benefit from the value in widgets for the fans, the club, and their partners.
A Valuable Commercial Asset
Not only do widgets allow key content to be presented to the user, enticing them into the app, but they are also a highly sponsorable asset. Being front and centre of a fan's home screen is a prized position for any club partner.
How to Add Widgets
You can add any of the Swansea City AFC app widgets to your iPhone home screen in a few simple steps. See the Swans website for more details.
Better engagement, bigger returns
Talk to us about how you can boost your club's digital capabilities to connect fans and realise commercial opportunities
Get in touch