West Ham Launch New Fan App
West Ham United FC have launched their new iOS and Android app to bring their fans all they need to keep their club at their fingertips and capitalise on commercial opportunities.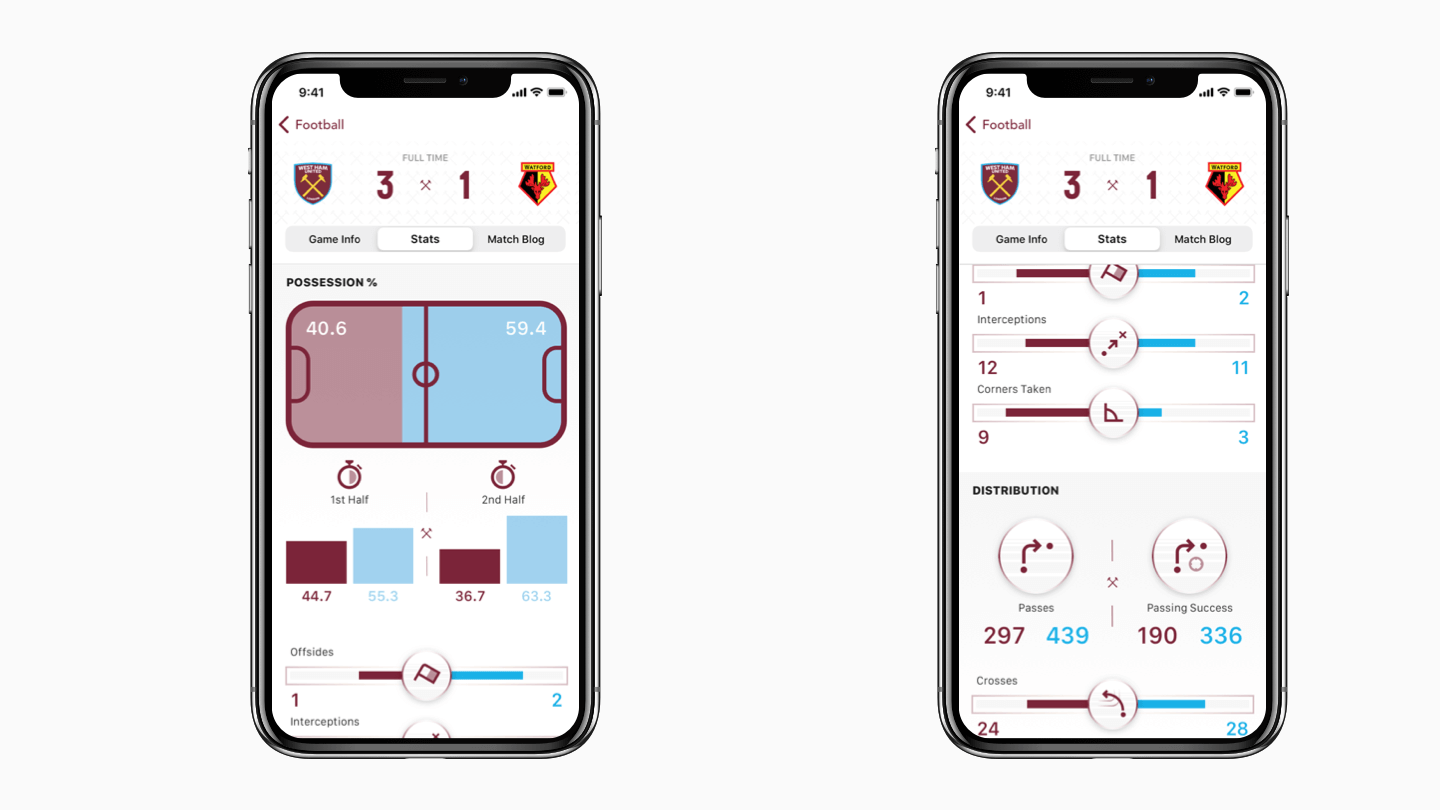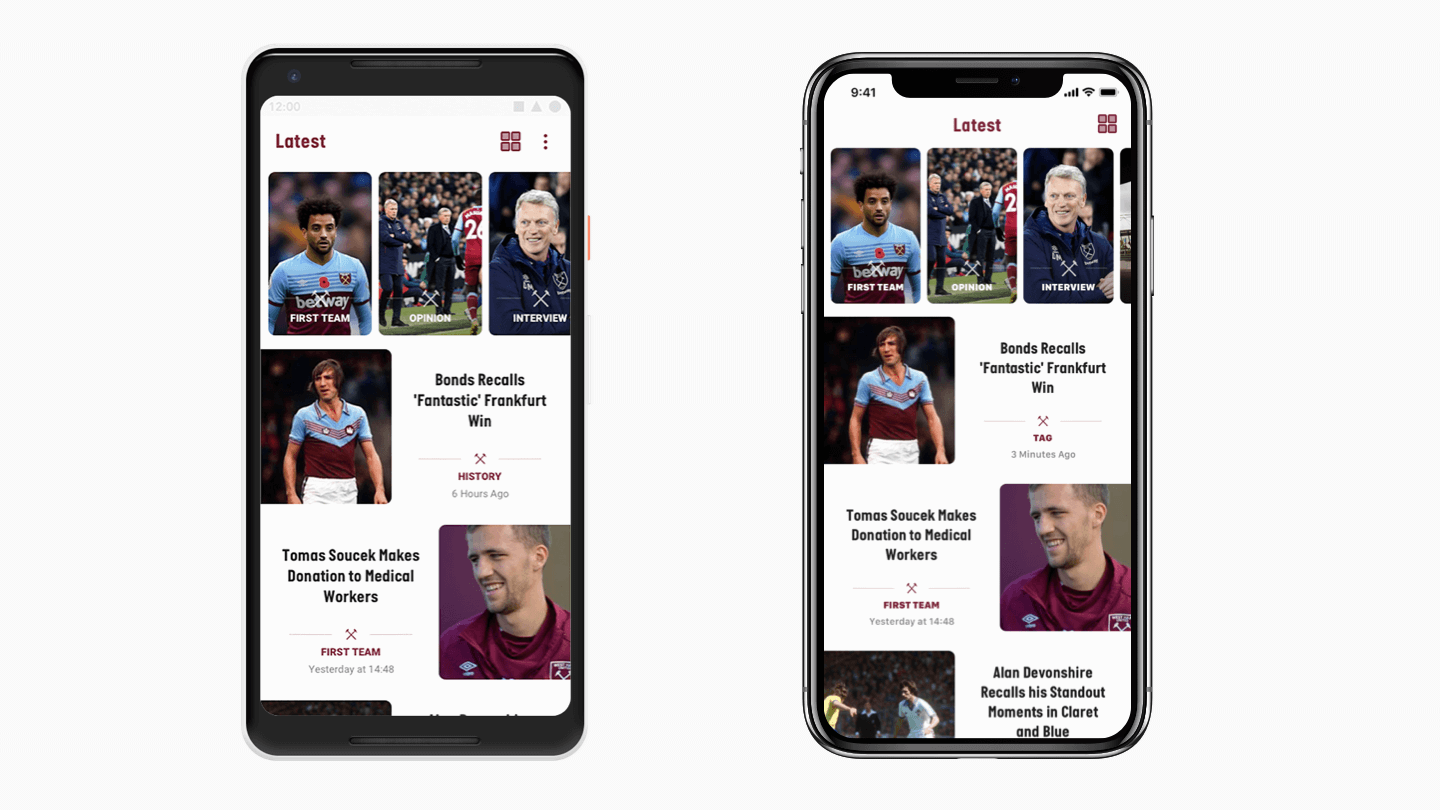 Everything a Fan Needs
The new app allows fans, at home and abroad, to follow their team in a stylish and intuitive app with an abundance of features.
The app features all the expected scores, fixtures, teams, and news. Additionally, fans can follow live scores within the rest of the league and follow the live updating table to keep an eye on rivals too. WHU TV is thoughtfully designed and there is easy access to the club shop.
A Hammers tab is home to quizzes and the match predictor as well as stadium info, social links and customisable notifications.
The look and feel of the app is unmistakably West Ham and fans are treated to a burst of their club's iconic bubbles each time their team scores.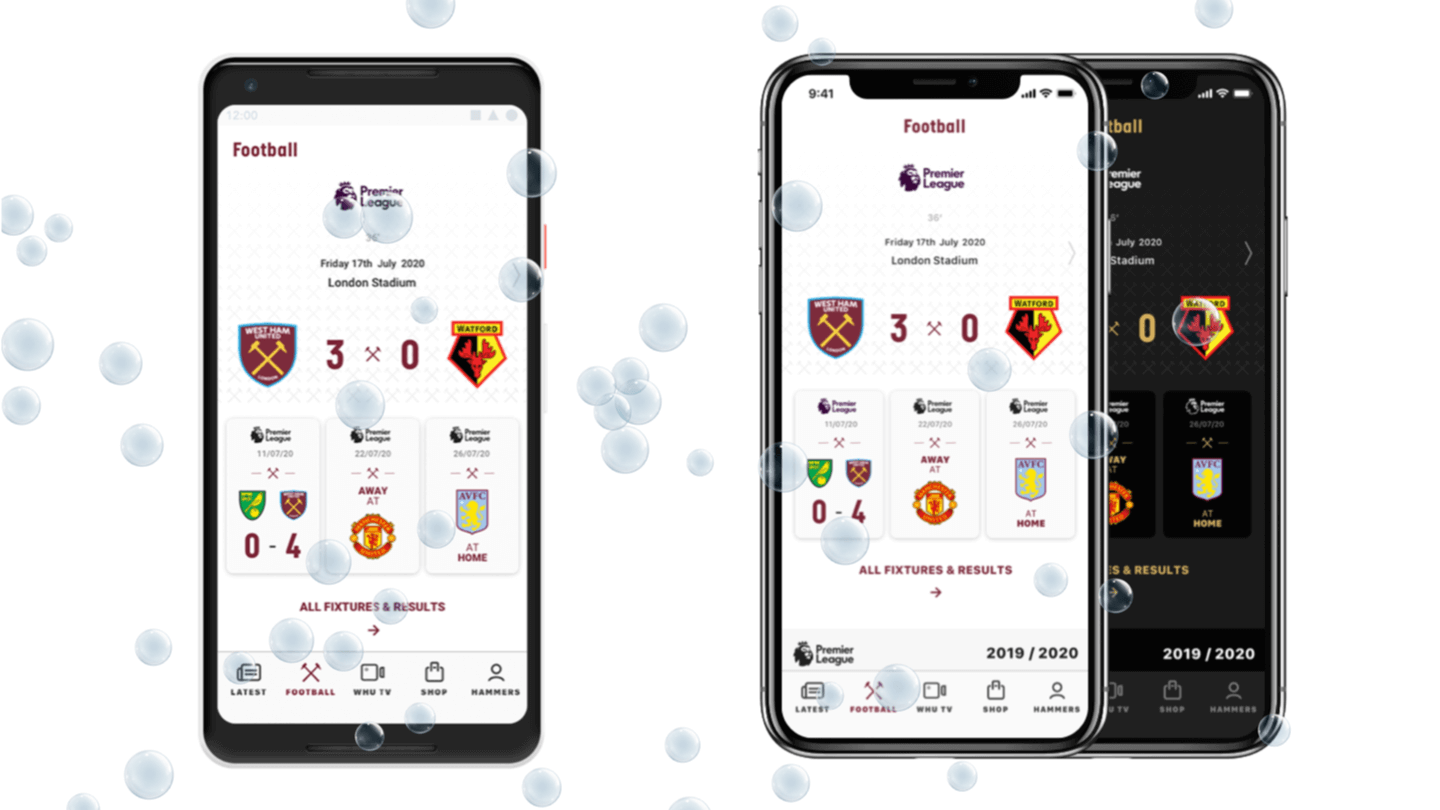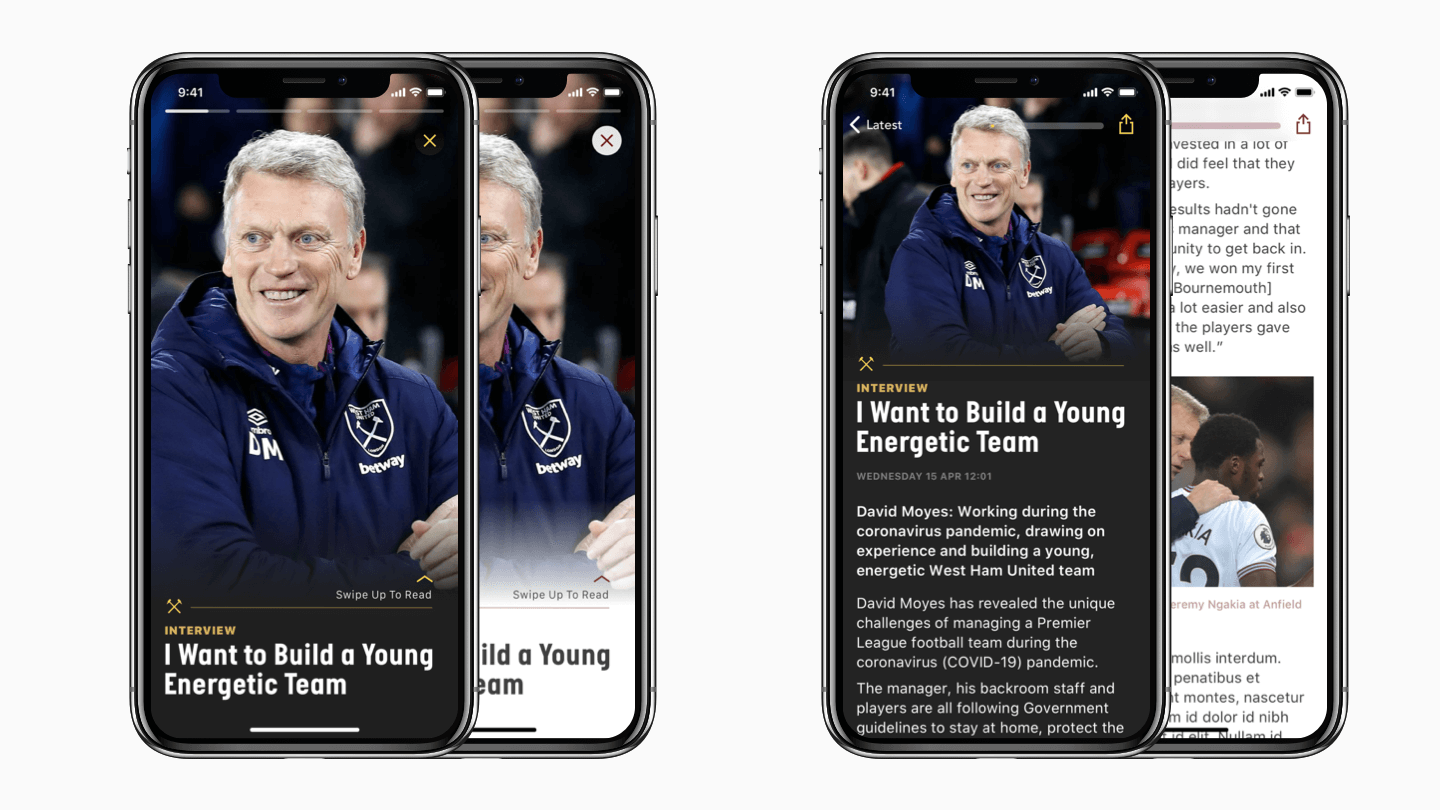 Working Hard for the Club
Karim Virani, Chief Commercial Officer at West Ham, said: "It's great to be working with Other Media – they really get what the club wants, what the fans love and how to maximise revenues and engagement while making our lives easier. The new app has great content, functionality, stunning design and a slick user experience which we know the fans will love. This is just the start of the process of evolving the digital landscape for the club, our fans and our partners and we're delighted to be on this journey with the team at Other Media."
Keeping Fans Engaged
Not only is the app giving fans everything they want, in a truly delightful style, but the app is working hard for the club too. Maintaining engagement with fans is critical to realise commercial opportunities within any digital asset. All of the above features, as well as score predictors for added interactivity, keep the fans coming back again and again.
Monetising Engagement
Within the app, sponsorship and advertising events are carefully displayed to maximise their impact for the commercial teams, whilst minimising any impact on user experience.
Access to WHUTV and the Club Shop add further chances to monetise the app.
Continuous Evolution
The potential, through the Clubcast hosting of the app, for adding further features is a huge benefit to the club. Single-sign on will soon allow fans to access tickets, retail, and content all with one log-in and with the ever-increasing focus on digital, with fans not in the stadium, the opportunities are ready to be realised.
Interested in better engagement and bigger returns?
Get in touch to see how we can help you engage fans and realise commercial opportunities:
Let's talk