West Bromwich Albion FC Apps and Website
Everything at the fans' fingertips. Easily, efficiently, and economically managed by the club. Subtle touches to website and app create engaging destinations that have generated over 450% ROI.
The challenge
As they took on the Premier League, West Bromwich Albion's fans deserved a superior digital experience. Their old EFL website had no individuality and the club had little control over this vital asset. With no app vast numbers of fans, who live their lives on their mobile device, were critically underserved.
Our solution
Clubcast: the easy-to-manage and cost-effective platform provides the club with a website and mobile apps that provide fans with a consistent and seamless user experience. Fans have an instantly familiar-feeling environment in which to consume everything they need about their team and the club can maximise commercial opportunities and have a cohesive publication hub.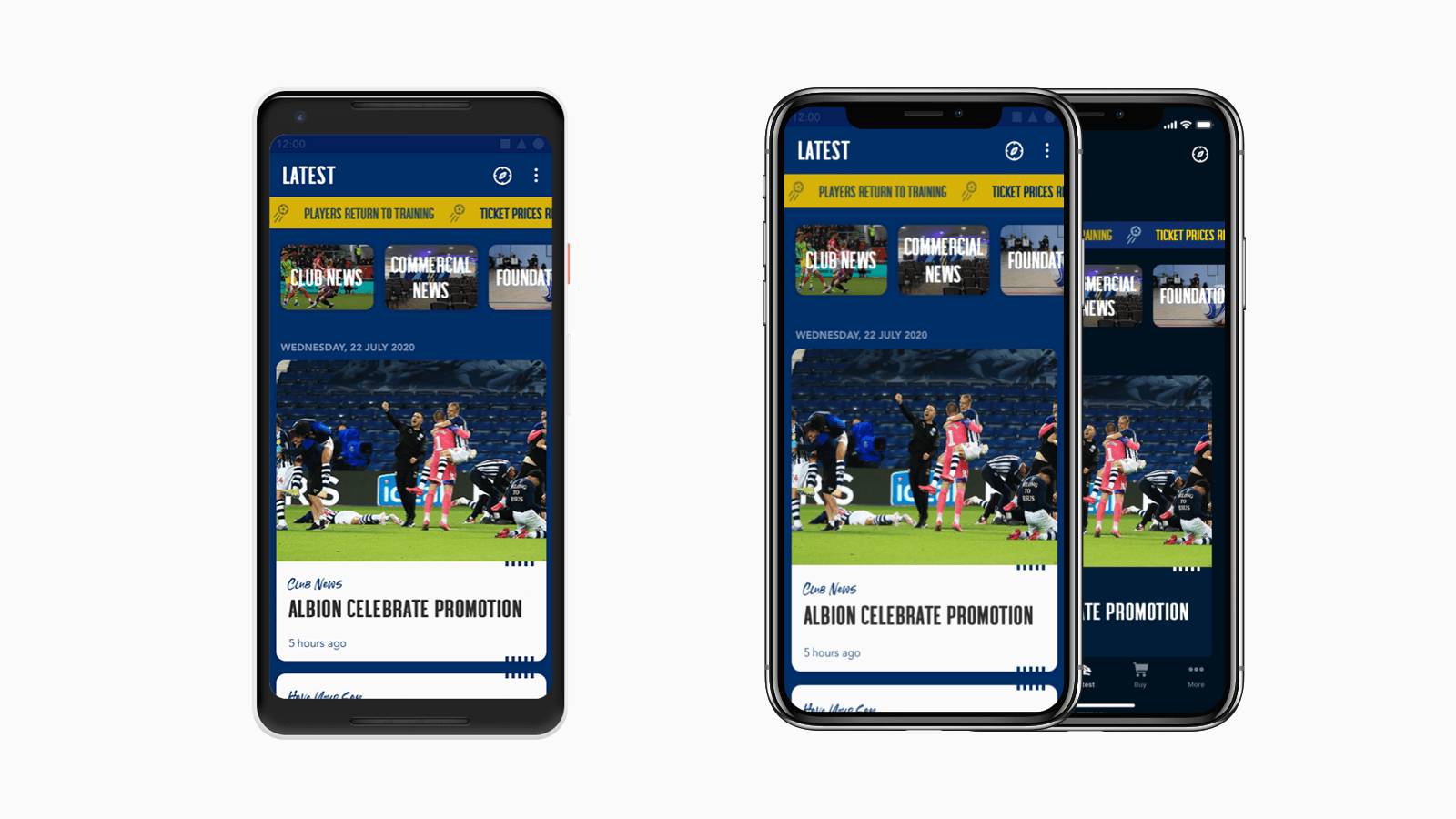 Your club, at your fingertips
For a fan who likely picks up their phone over 50 times a day, a dedicated and considerately designed app brings them the information they want, instantly and easily, through notifications and simple navigation.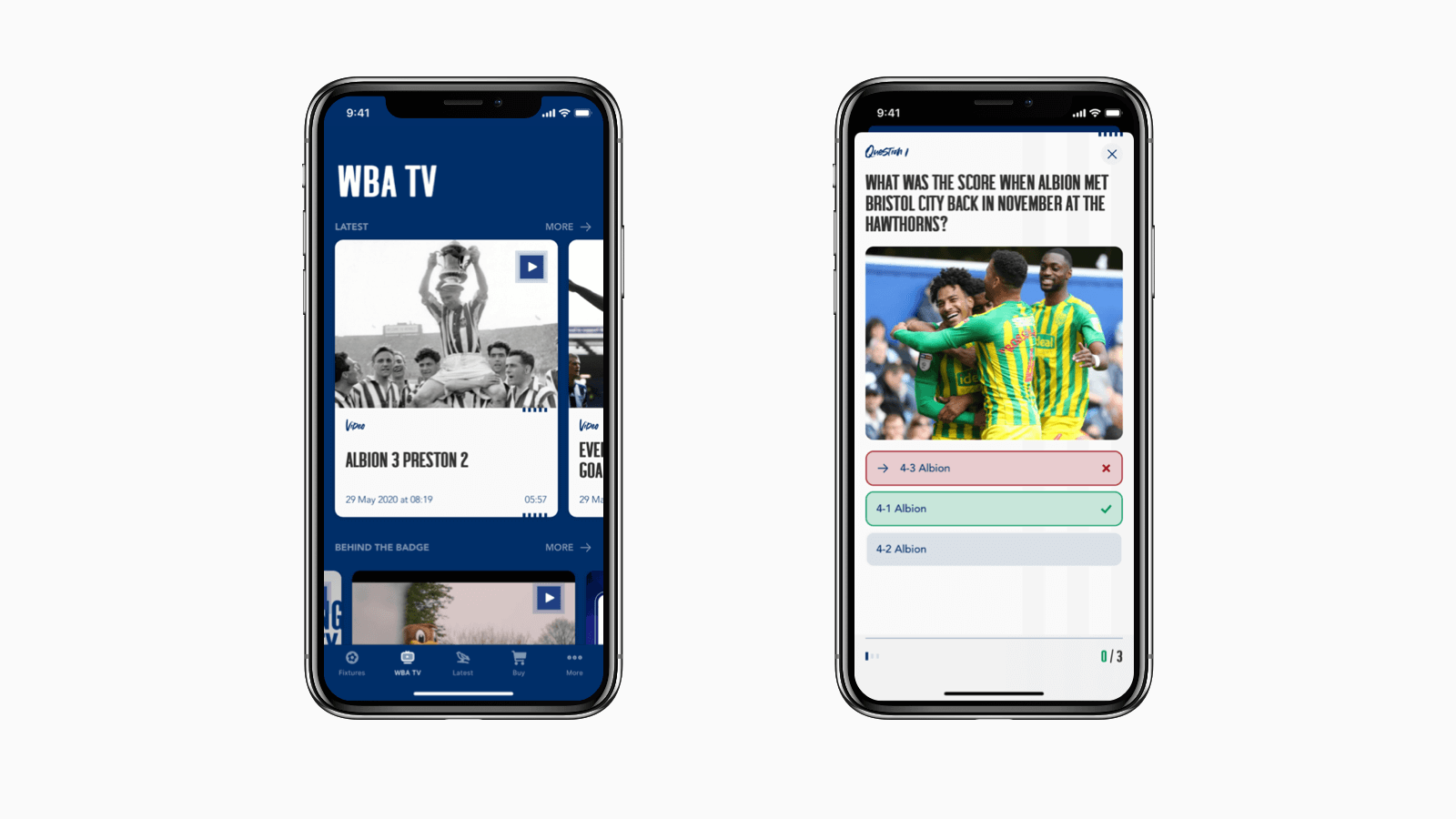 The essential content
The essentials of live scores and updates, league table, team info, stats, video on demand and archives, the latest news, retail, tickets…it's all on the website and apps. For that extra engagement, score predictors, quizzes, and polls are all in the app.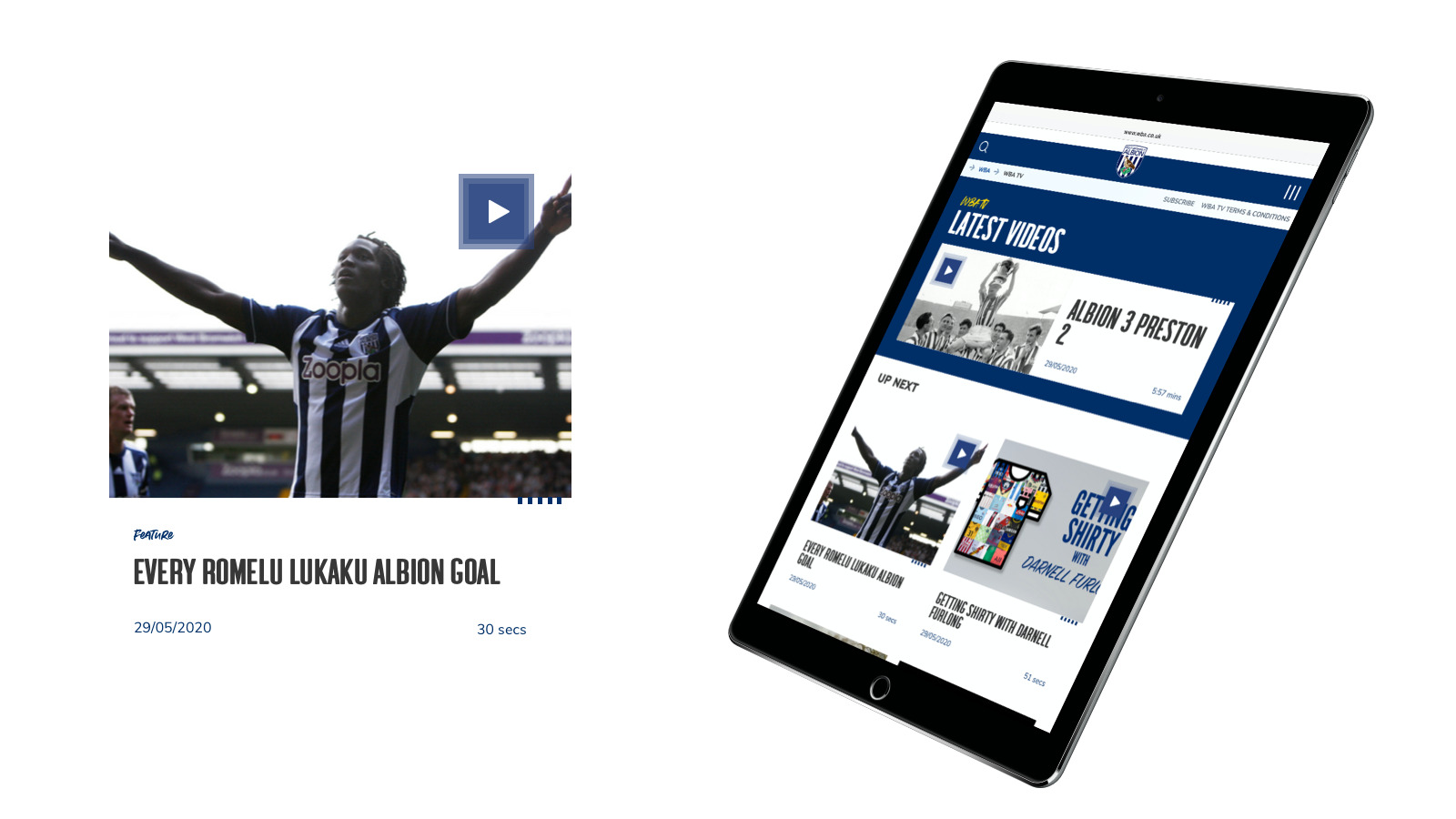 Seamless access
Through Single Sign On accounts, the Baggies' fans can set up one account that lets them navigate between sites and make purchases seamlessly. 
For the Club's digital team, the website and apps are all managed easily through Clubcast's CMS, facilitating effortless scheduling and publication.
"We are delighted with the launch of the WBA App, the next phase of our Digital Evolution at West Bromwich Albion. The fresh design of the new website has been replicated perfectly within the app and it delivers a considered user-experience that we believe will enhance our supporters' digital interactions with the Club, not just on a matchday. We are excited to continue our digital journey with Other Media after such a successful and well-received start to the project."
Head of Marketing, West Bromwich Albion
Compelling commercial terms
Clubcast is a framework that allows sports clubs to deliver digital experiences to their fans (through websites, apps, wearables, voice, etc.) that are all managed in one place and can be paid for on a monthly basis, with no upfront fees.
Profitable opportunities
With more digital connections with fans, the possibilities for ticket sales, merchandise, hospitality and memberships is wide open. How about off-setting the cost of your new digital assets by ditching the cost of printing season tickets and matchday tickets? That's just the start.
Data insights
Taking control of your digital touchpoints through Clubcast opens up an ocean of insightful data. The more you connect with your fans, the more you learn about them and the more you can personalise their experience. Target promotions, develop engagement, and keep your fans coming back again and again.
Download app from Apple App Store
Interested in better engagement and bigger returns?
Get in touch to see how we can help you engage fans and realise commercial opportunities:
Let's talk