Cardiff City
Cardiff City Football Club now have an easy to maintain mobile-optimised website and iOS and Android apps, powered through one CMS and customised to provide the Bluebirds' fans with a superb user experience.
Consumption of sports content is increasing; 70% of fans use a handheld mobile device at a venue or stadium and 87% use mobile as a second screen when viewing sport on TV.
A responsive website is not an option any more, it is a requirement. Serving live match day audio and video, social and news as well as fixtures and results and team information. For merchandise and tickets it is a vital resource.
Clubcast has delivered for the Bluebirds a world class digital solution in one easy-to-implement package designed to reflect the individual club look and feel and generate valuable income through memberships, merchandise and ticketing as well as through club partners.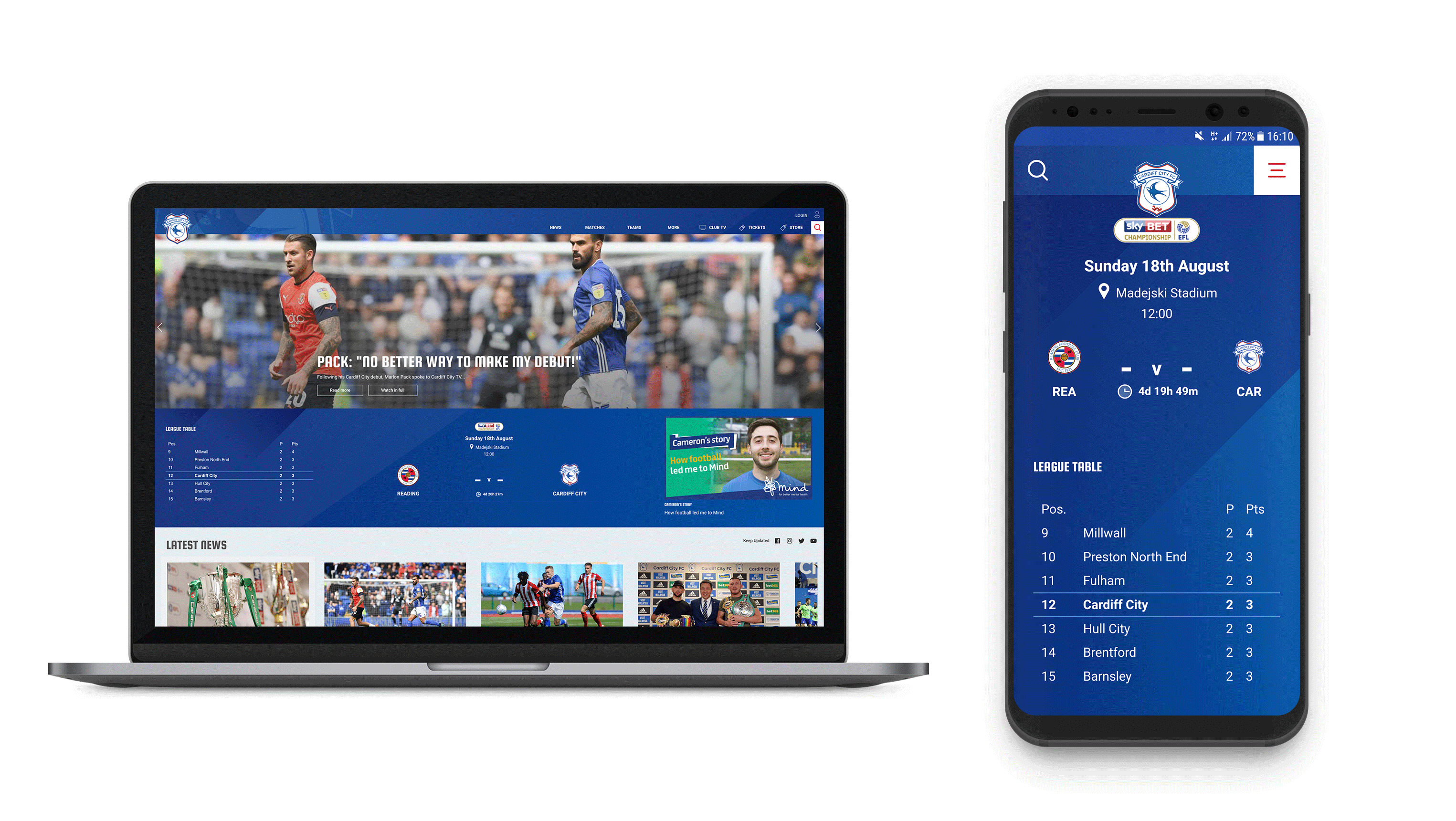 Mobile first and responsive
The majority of fans will access the content via mobile devices and their experience has to be world class. The website is designed to be viewed on a phone or tablet and looks equally impressive on a full size screen.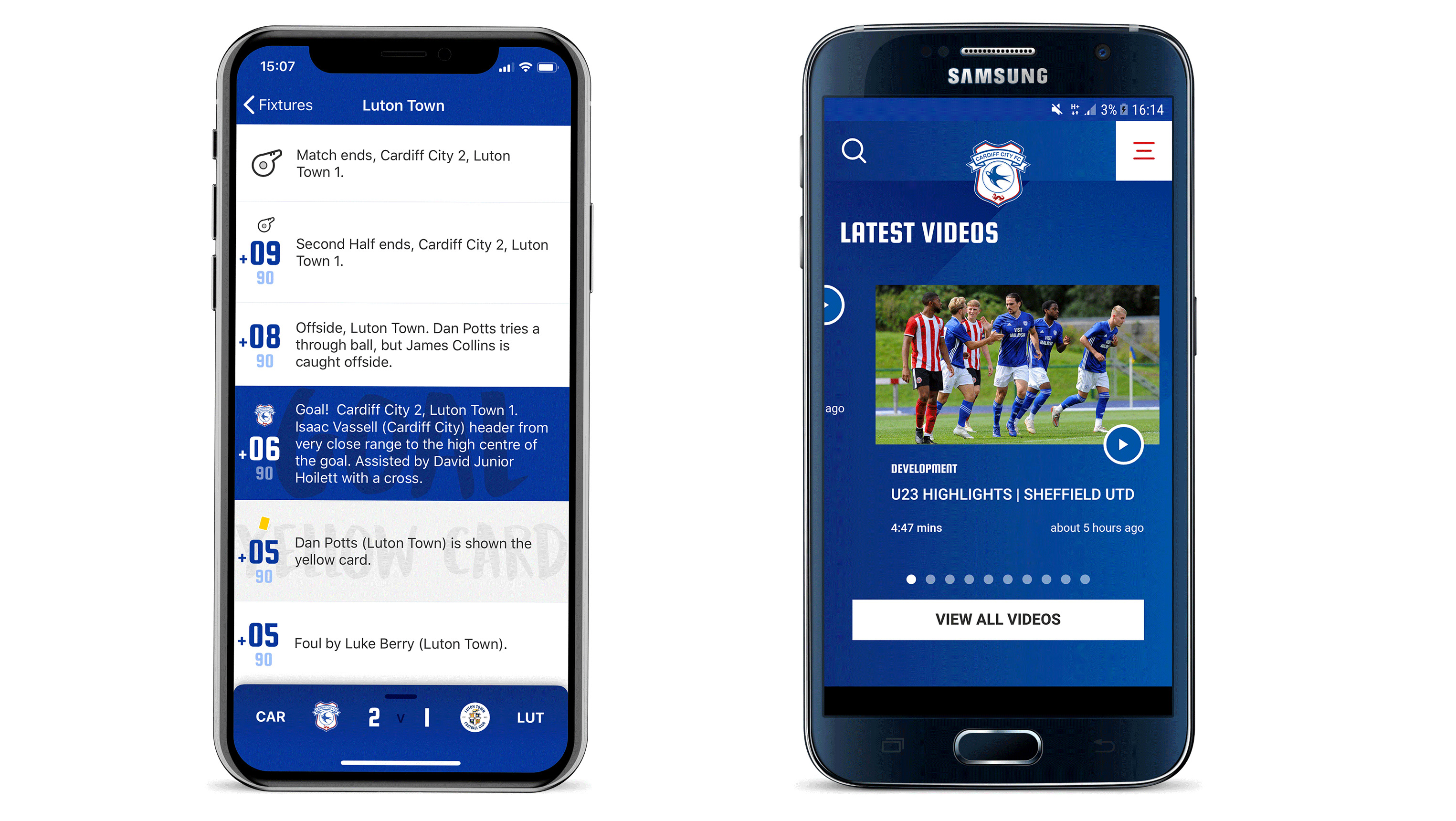 A sophisticated app
iOS and Android apps complement the mobile website and offer functionality that goes far beyond the website. Intelligent use of notifications keeps fans engaged on match days and non match days, whereever they are.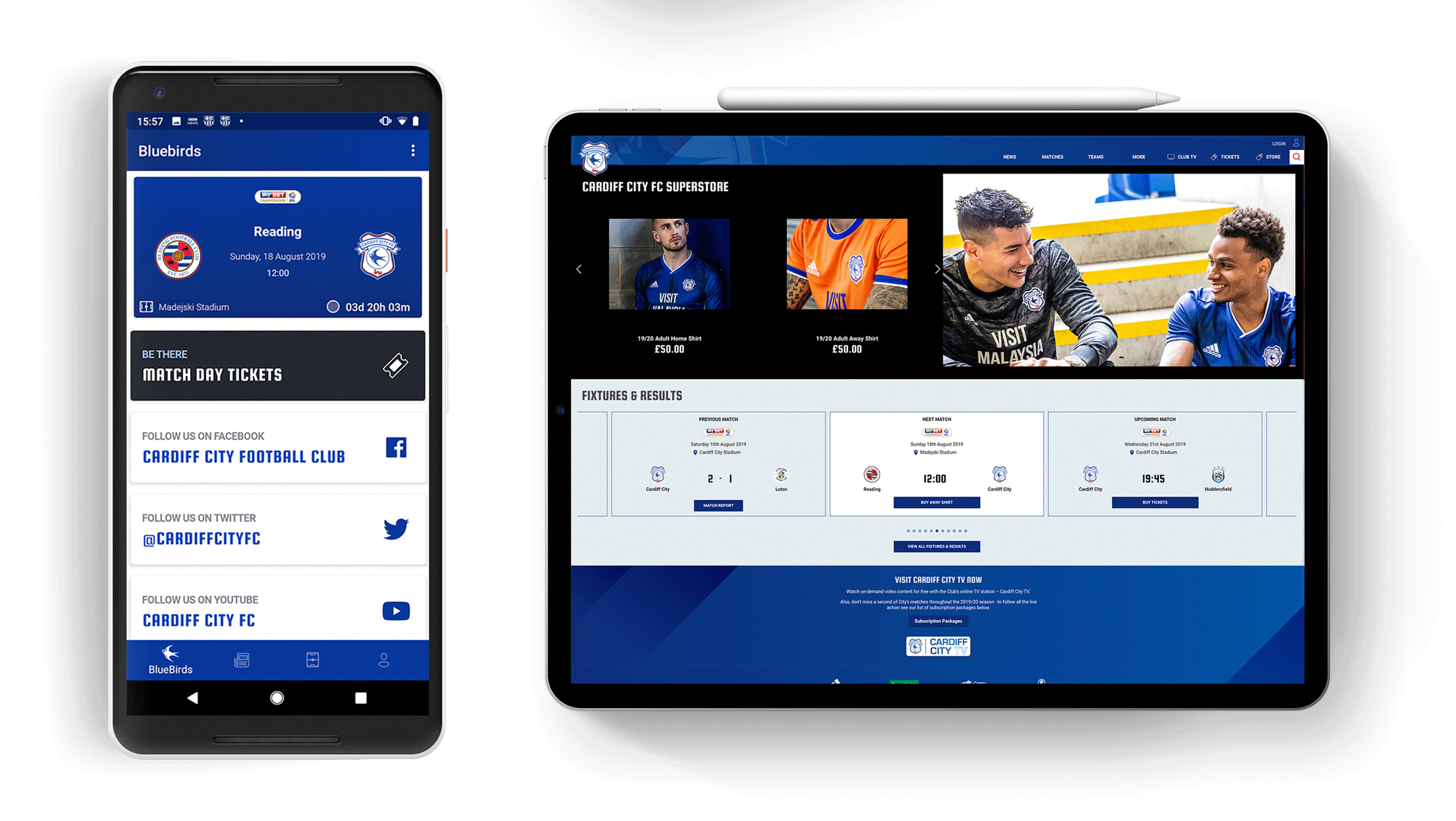 Easy to manage
One CMS enables publication to multiple presentation layers. Maintaining a wealth of content, such as news, videos, teams, fixtures and results and more, is now simple.
Cardiff City FC have a scalable, secure and flexible system for website and app content and functionality. Workflows are streamlined with one CMS and seamlessly integrated feed and functionality support a content-rich user experience.
Keeping fans engaged with all the content they need nurtures a family of football fans that, as well as keeping the club heart beating, become commercially valuable for the club.
Download app from Apple App Store