Chelsea Shed Wall
The Chelsea Shed Wall mobile website opens up the world of Chelsea legends, in multiple languages, to visitors to Stamford Bridge.
Longterm relationships with clients mean that we often get called on to turn around projects in a very short space of time as the client knows they can trust us to deliver what they want, when they need it. This was just the case with our most recent project with Chelsea Football Club. As the 2018/19 season drew ever closer over the summer, thoughts turned to the iconic Shed Wall.
The Challenge
The Shed Wall is the remaining part of the old Shed End at Stamford Bridge and is devoted to Chelsea legends, showcasing pictures and information to visitors on match days and to tourists and fans visiting the ground at any time.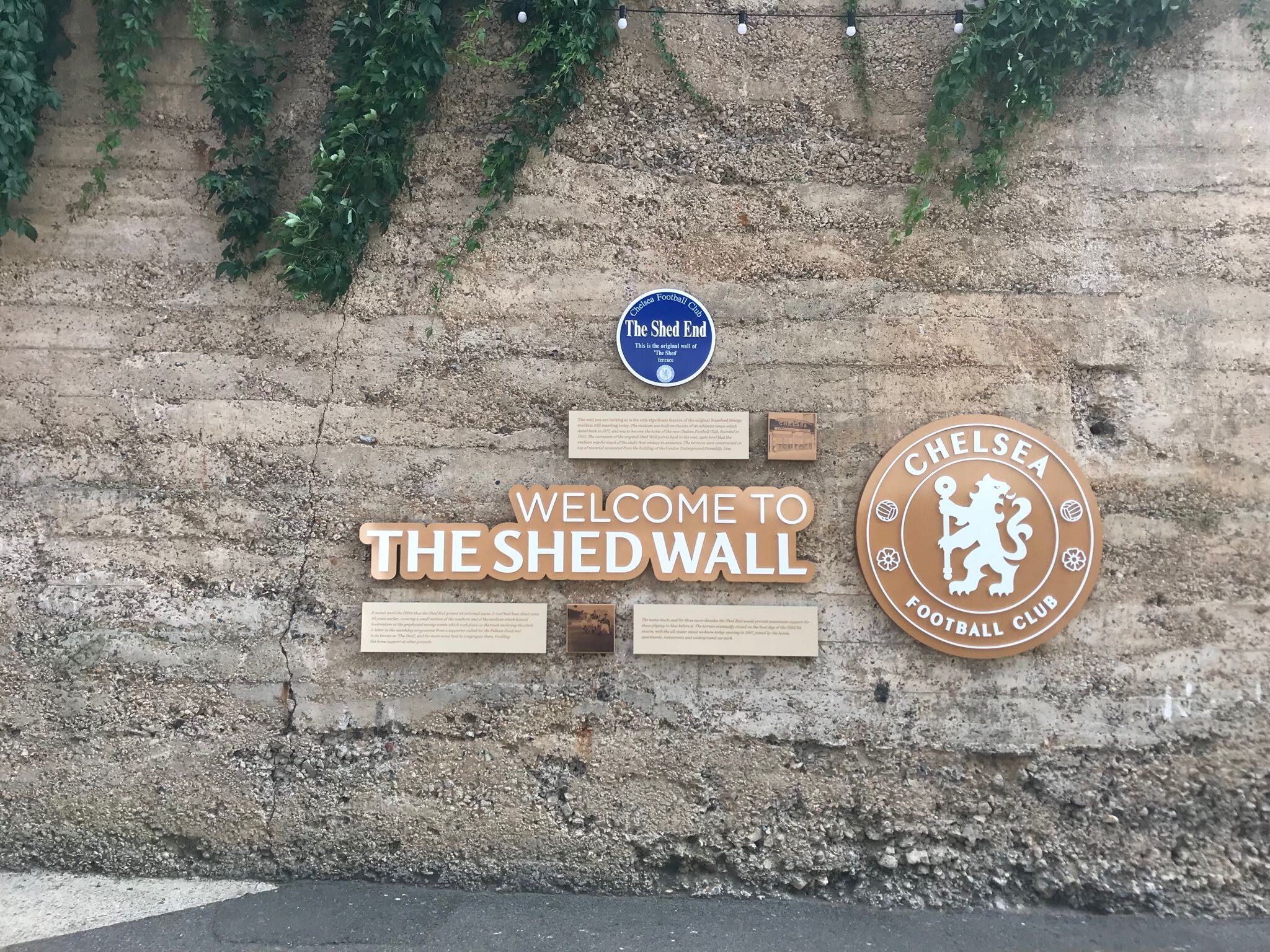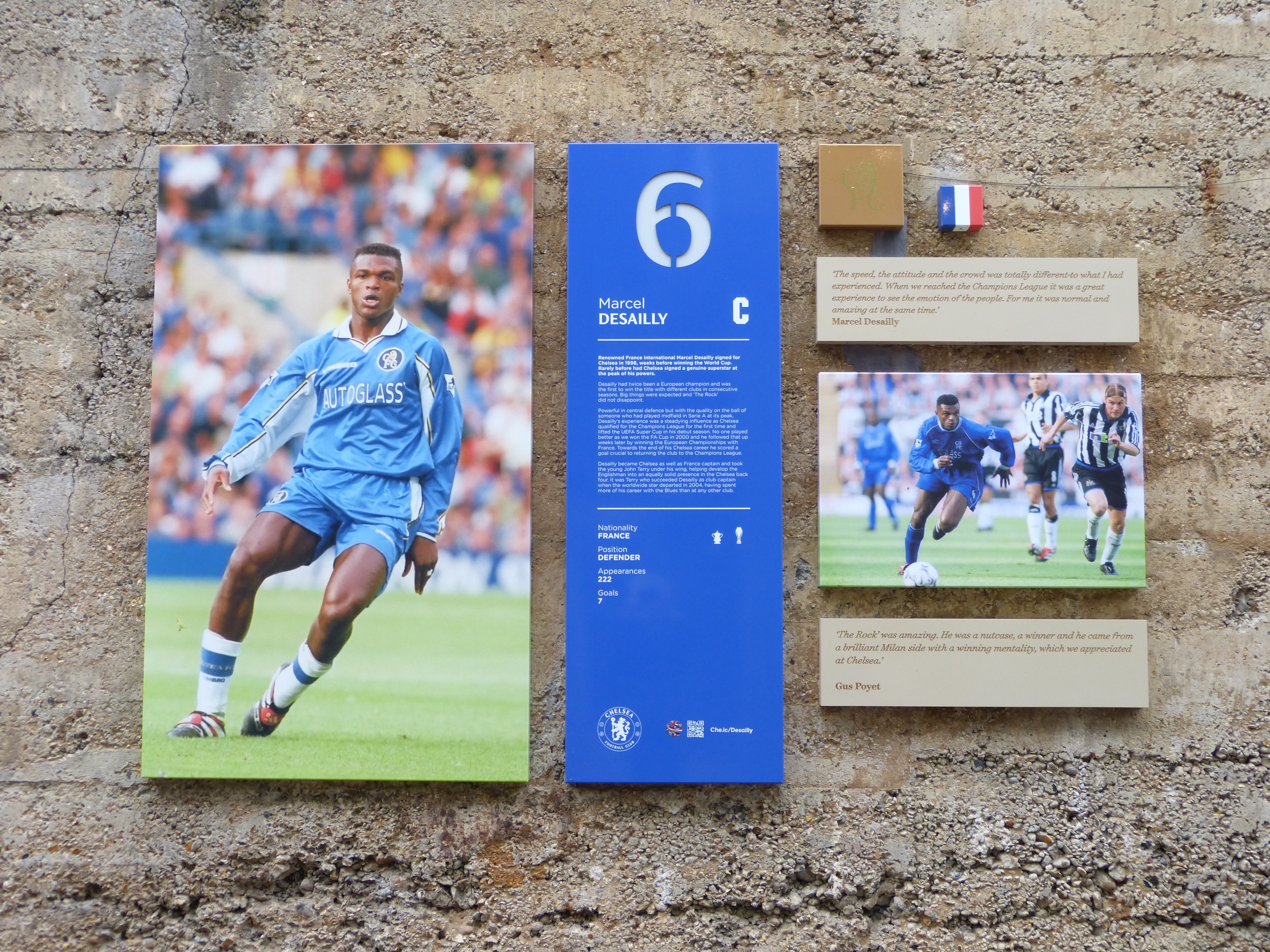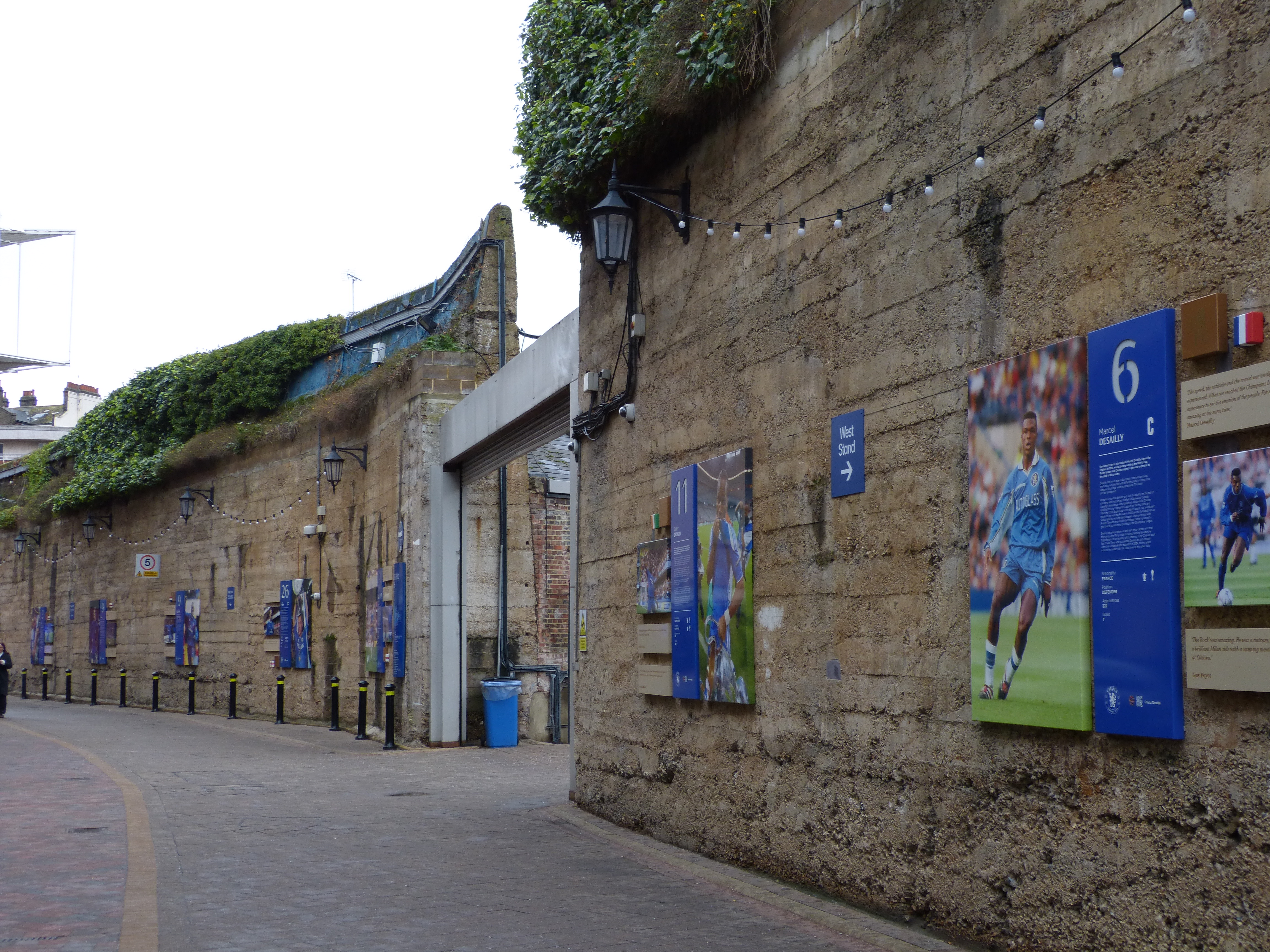 It is iconic at Stamford Bridge and Chelsea felt that more could be offered to the many visitors who are not native English speakers and so were not able to soak up all the information displayed. With biographies, stats and quotes on each player's section, there is much to learn from the Shed Wall.
Our Solution
The club asked us to work with them to develop a stand-alone website to cater to non-English speaking visitors to open up the world of the Shed Wall legends to them. This core element of fan engagement strategy ensures that supporters are catered for at the venue on non-match days as well as match days.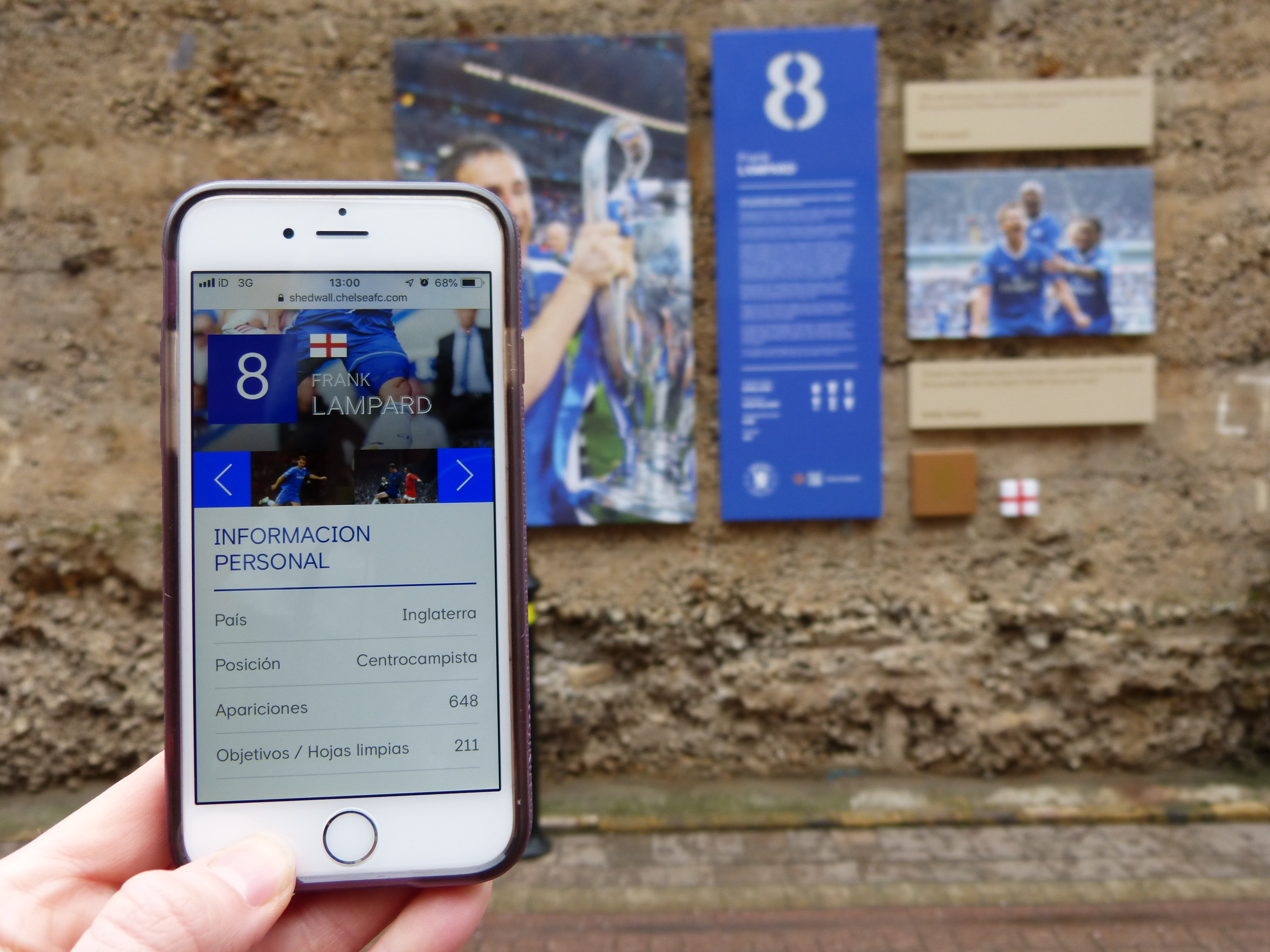 Catering to all fans
The solution we developed is a very streamlined site that is accessed by scanning a QR code on the wall. The information in front of the visitor is then presented to them, in their language of choice, on their phone. The site content is available in English and 10 additional languages. The language is automatically detected on the user's device and presented to them in that language, or defaults to English (with the option to choose another language) if the detected language is not available.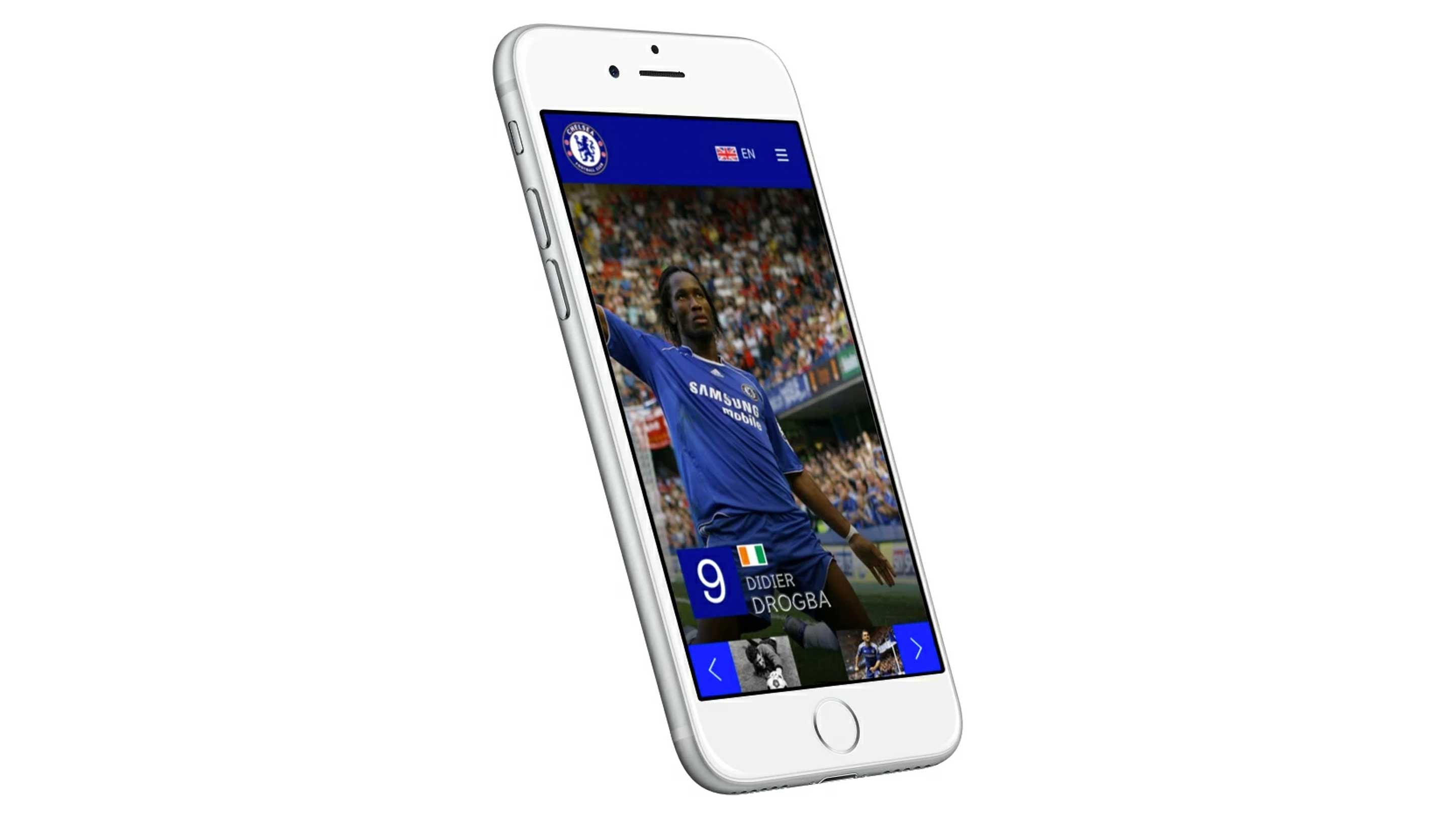 Mobile optimised
The website is optimised for mobile devices and has the added element of video content incorporated into it. Once on the site, visitors can swipe through the legends as they walk along the wall, taking in all that is in front of them, and more.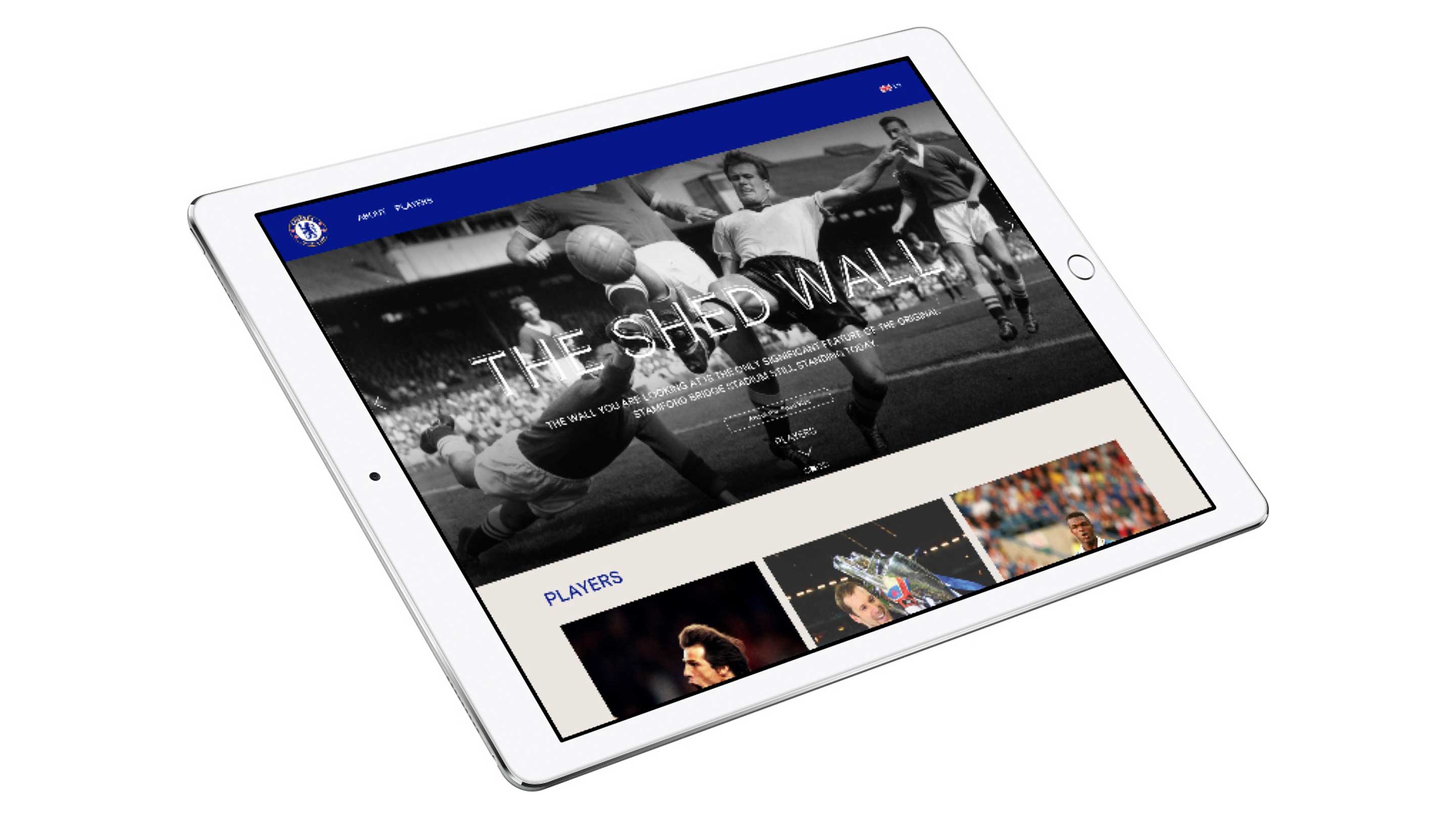 A 360-degree view of fan engagement
Fan engagement requires thought from various angles. As we've previously described, it's about the fan experience at the venue, away from it and on event days and non-event days alike. Most effort usually goes into event days, both at and away from the venue. 
However, engaging fans at the venue on non-event days often acquires less attention from clubs. So we are really pleased to see Chelsea working hard to open up the fan experience to as many fans as possible, on both match days and non match days.
20 years of understanding our sports clients has led to the delivery of groundbreaking digital projects. From award-winning apps to immersive websites with complex data integrations and in-app ticketing, we're as ambitious as our forward-thinking and competitive clients. Get in touch and see how we can help you build digital relationships and deepen fan engagement.