Football Money League: Listening to the Fans
Deloitte have published their latest ranking of the world's highest revenue generating clubs: the Deloitte Football Money League 2021.
We certainly recommend anyone with an interest in the health of football clubs takes a read but we also want to highlight what we thought was most interesting – what the fans want. After all, what is any club without its fans?
The Lowdown on the Clubs
The report ranks the top 20 highest revenue generating clubs. As expected, almost all clubs in the list have taken a hit on their finances thanks to the various impacts of the COVID-19 pandemic.
This year's report is not only showing the expected downturn in revenues for most clubs, but also is not directly comparable with previous years as the 2019/20 season's revenue is now split across two financial years, with re-starts causing a late finish to seasons.
FC Barcelona and Real Madrid maintain their number one and two positions respectively at the top of the table, but this time with the smallest gap between them, due to FC Barcelona suffering a huge 15% revenue drop, compared to Real Madrid's more palatable 6% drop.
Premier League Top Performers
7 Premier League clubs make it into the top 20: Manchester United (4th), Liverpool (5th), Manchester City (6th), Chelsea (8th), Tottenham Hotspur (9th), Arsenal (11th), and Everton (17th).
All but two clubs in the entire top 20 suffered a decline in revenue. One of the two exceptions was Everton, seeing a £0.4m increase in revenue (0.2%), owing largely to broadcast and matchday losses being offset by a one-off £30m injection from USM for the proposed new stadium naming rights.
The losses suffered by the other 6 clubs were not insignificant amounts:
Manchester United: ↓ £118.1m (19%)
Liverpool : ↓ £43.1m (8%)
Man City: ↓ £56.6m  (11%)
Chelsea: ↓ £40.3m (9%)
Tottenham Hotspur: ↓ £68.4m (15%)
Arsenal: ↓ £52.1m (13%)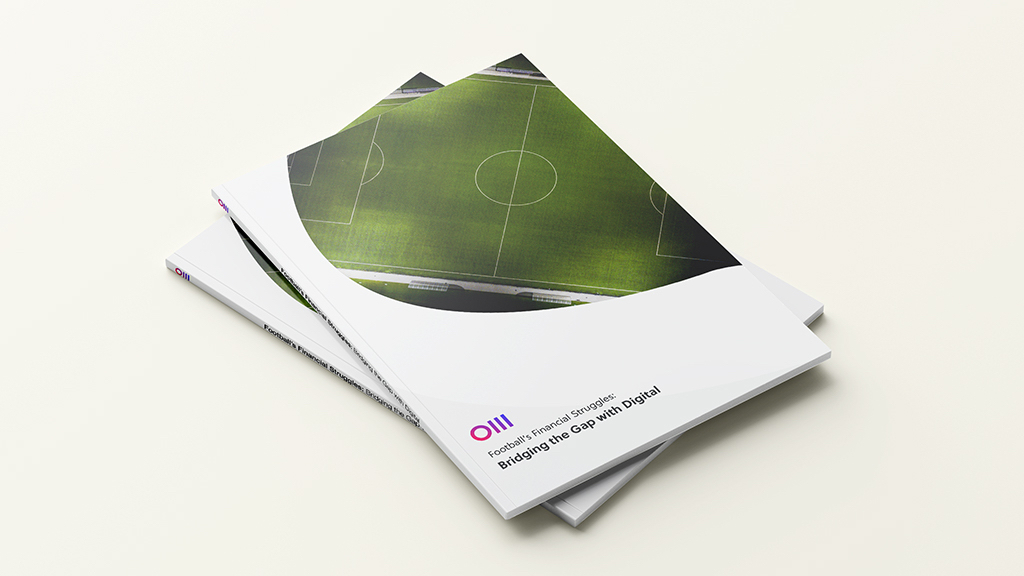 Football's Financial Struggles: Bridging the Gap with Digital
Find out how to harness digital to boost your club's revenue
Get the report
The Highlights from the Fans
Whilst many will be checking out the report to see the numbers and how the world's top 20 have fared, we've more of an interest in what the fans had to say.
Fans being the reason any of these clubs exist in the form they do. Broadcast revenue comes from fans wanting to see the action, commercial revenue is driven by partners wanting to reach fans as customers, and fans wanting to engage as fully as possible with their teams are bringing in the matchday money.
The research showed that, aside from radio commentary, all other forms of football consumption has increased during the COVID-10 pandemic. It's clear that fans' passion for the world's most popular sport is still as alive as ever, and how clubs connect with those fans is more important than ever to feed this passion and realise commercial opportunities.
Fans surveyed suggested that their preferred points of engagement with clubs in future will be (percentage of respondents):
Social media, Instagram in particular (50%)
Club website (45%)
Club apps (32%)
So there is a real need to pay close attention to social media strategy, and utilising these channels to drive fans to club-owned channels is where deeper engagement can be attained and revenue bolstered.
We can't help but wonder if the relatively low figure for club apps is a reflection of the still small number of clubs really taking time to develop an app that works for them and their fans, rather than just ticking a box?
"From a commercial perspective, matches being played behind closed doors forced a rapid and significant shift to digital platforms as the only way to interact and engage with fans, and activate the sponsorship rights of, commercial partners. Those clubs who had already taken steps to work in a more digital manner benefitted from a more seamless transition."
Director, Deloitte Sports Business Group
What the Fans Want
So, what do the fans want from their clubs in the future? The report found that these were the most popular requests from fans from their clubs:
58% – produce more behind-the-scenes / non-live content (e.g. interviews with players, live training sessions, pay-per-view channels, watch-along with players, etc.)
48% – produce more matchday content (e.g. previews and highlights)
41% – offer greater membership access (e.g. greater opportunity to purchase matchday tickets, discounts in the club store, etc.)
24% – additional partnership benefits (e.g. discount with club sponsors)
22% – increase the number of competitions to win prizes (e.g. tickets to games)
22% – hold more club events directly outside of the stadium (e.g. fan parks)
19% – use of more personalised messaging from the club
So many of these requests from fans can be fulfilled with the considered and co-ordinated management of a club's digital channels. The club website is the perfect place to augment a Live Match Centre with additional content; an app provides more opportunities for partner-sponsored content through which to offer partner discounts. Implementing a solid CRM system, with single sign on, will enable data capture to allow you to deliver the personalised communications that your fans are telling you they want.
Want to better connect with your fans?
Our Clubcast powered websites, apps and voice skills can help you deepen fan engagement and boost club revenue.
Let's talk