Why Does a Football Club Need an App?
The fact that you're reading this means you recognise that an app could be something you should be considering for your club. What you now need to know is why it's an essential part of your digital fan engagement strategy and a key revenue driver for your club, making it a must-have.
So Why?
A club app (in football, rugby, and many other sports) serves 2 core functions: to serve your fans; and to serve your club. Your fans demand an exceptional service and experience, while you want fans to be proud of their club and ultimately become customers that drive revenue.
Each of the "why"s that we are about to discuss will all be aiming towards one, or both, of these two ultimate goals:
Improve fan engagement

Increase club revenue
Your Club's Objectives
If you are undertaking a total digital transformation project, or an app is a standalone project, you will have objectives to meet and need a convincing case to get board sign off. We think your objectives will look a something like this: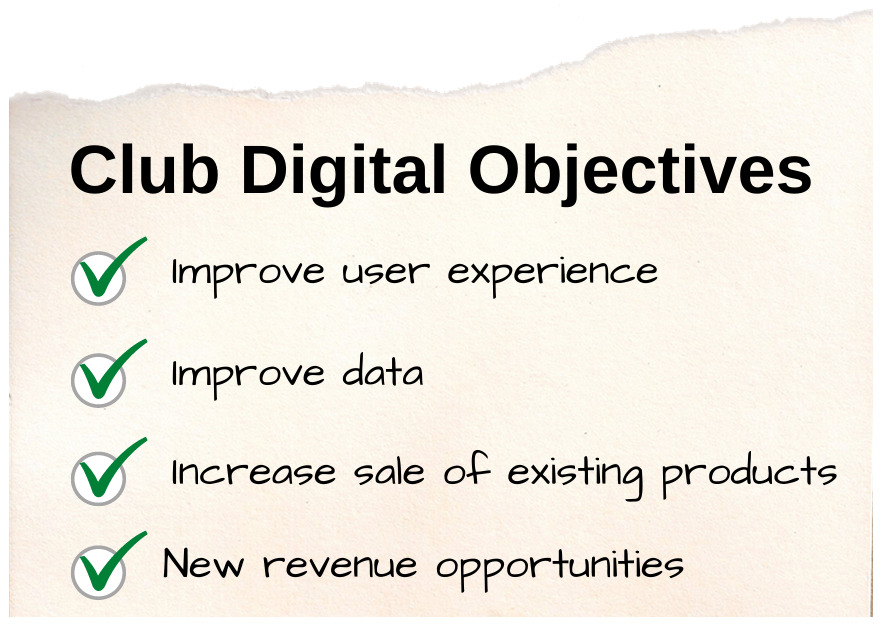 That's probably the "right" order to put those objectives in but, let's be honest, you're interested mostly in the last two. Improving the user experience and harnessing data will be the only way to fully realise the potential increase in sales of existing products and of new revenue opportunities.
So we'll address them in the order we think you'll want to focus on in order to make your best business case to get moving with the project that will elevate your club's digital might.
1. Increase sales of existing products
Your app gives you a multitude of opportunities to funnel fans through to your website to generate revenue through ticketing, retail, and hospitality. You can have dedicated areas of the app for each, as well as timely promotions, such as for shirt sales linked to players' profiles or activity within the match commentary.
Push notifications give you another chance to notify fans of purchases they might want to take advantage of, such as early access to the new kit, or to renew their season ticket (and if you're gathering the right data, you know who is a season ticket holder).
2. Increase new revenue opportunities
When you thoughtfully design and create an app for your fans, you open up a whole new realm of opportunities for sponsored elements within the app. This isn't about having a new place to splash banner ads. This is somewhere to considerately present key content in association with a partner and to cleverly integrate advertising that is timely and relevant.
This is where you can unlock new revenue and see your app quickly pay for itself and then some.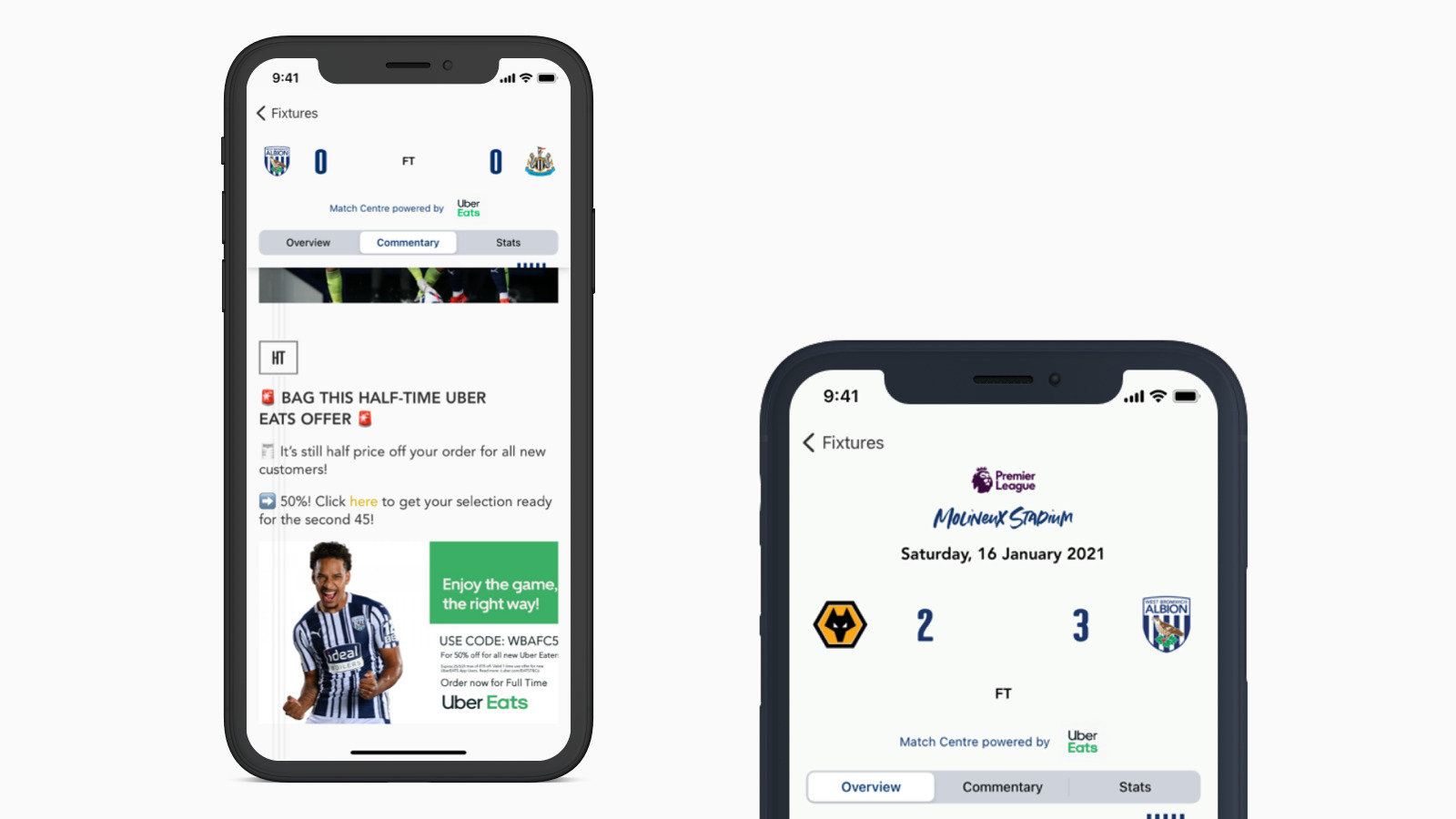 3. Improve User Experience
The user experience is where you give your fans all the content and functionality they need. Remember, this is going to need to be focused on fans that are not at the stadium as, even when fans return, the vast majority won't be in the ground.
You are repaying your fans' loyalty by giving them a first-class experience and making them proud of their club. This is all the more reason to make sure that you get the execution of such a project right, but that's for another article, (coming soon, but just ask in the meantime, we love to chat about this). An app that fans want to spend time in is one that can be a revenue-driver for you.
Content
You will therefore be developing an asset that allows you to bring all the latest news, the fixtures, live match updates and commentary, video, audio and more.
Bringing the fans all this in an app means it's available to them any time, wherever they are. This is the crucial content that is the minimum your fans will expect, and they will expect it beautifully delivered and easy to navigate.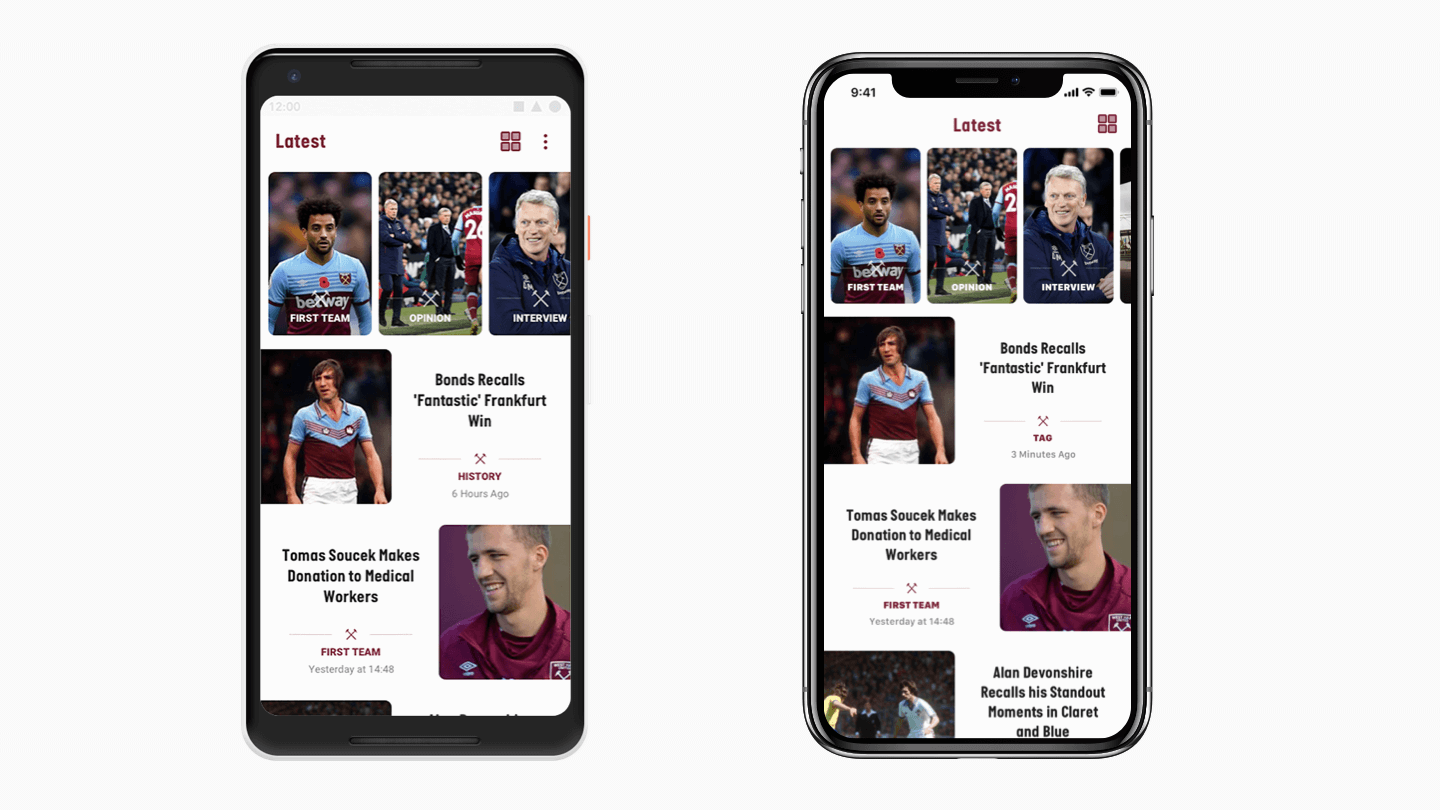 Functionality
Incorporating the right content is the first step, but you need to do it well, the app should function beautifully. The right content in an engaging experience will keep fans coming back. There are things that you can do, of course, to drive fans to your app with considered marketing efforts. Within the app itself, you will give fans a reason to download it in the first place and then customisable, deep-linked notifications will encourage frequent visits to the app. The design of the app will have a huge influence on how well it functions and delivers on what your fans need.
Get the essentials right for the remote fans and you can then augment the stadium experience too. In-app tickets, food and beverage ordering, wayfinding etc. are all going to improve the fan experience and, when done right, your ROI.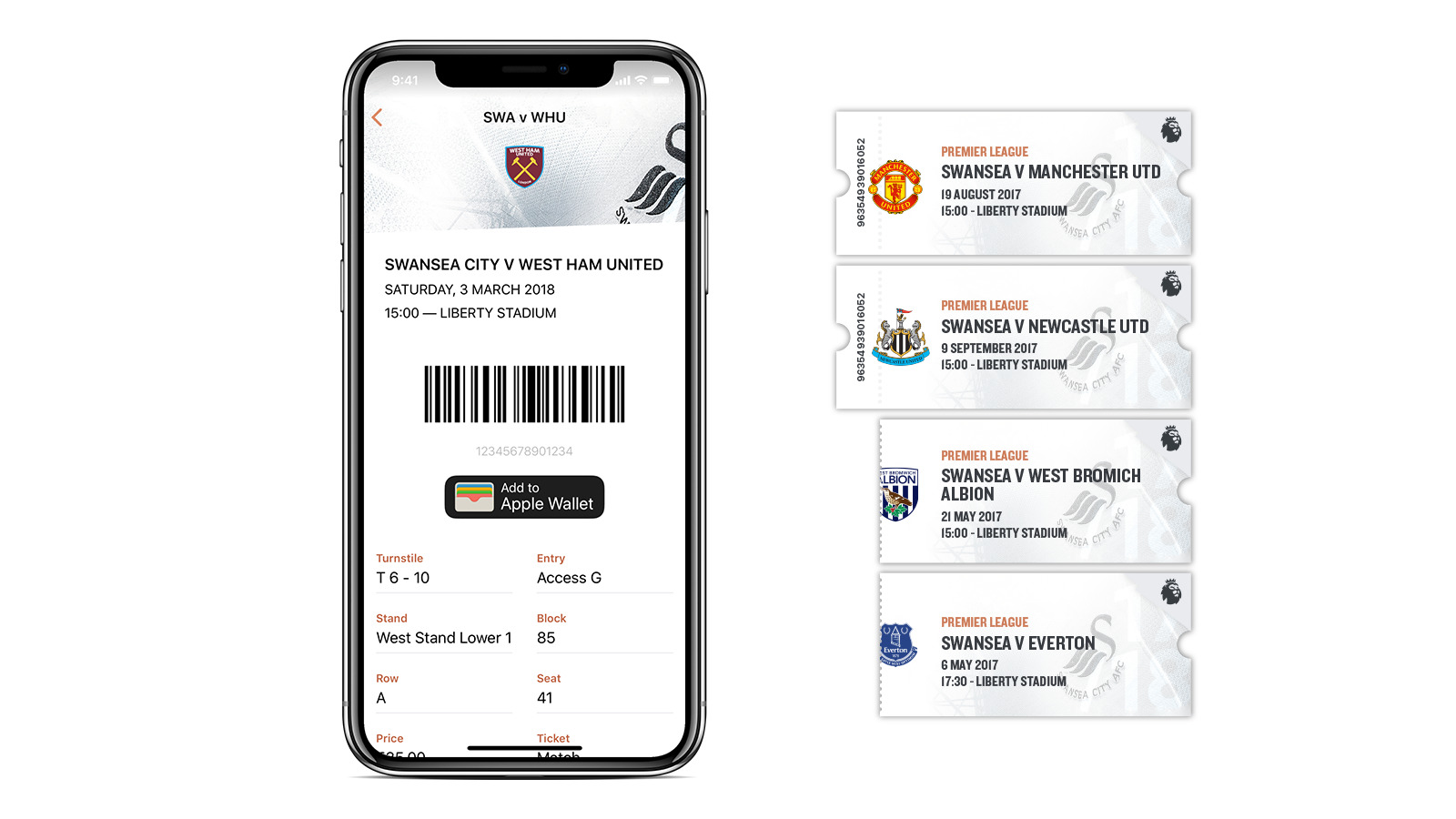 4. Improve data
You know that data is key to taking your engagement to the next level. Your app will really help you understand your fans' habits, their preferences, location, etc. and you can then tailor their experience accordingly, bringing them the right content, in the right place, at the right time.
This will then feed back into a fan spending more time in the app and being more likely to spend more of their money, as well as time, with your club and partners.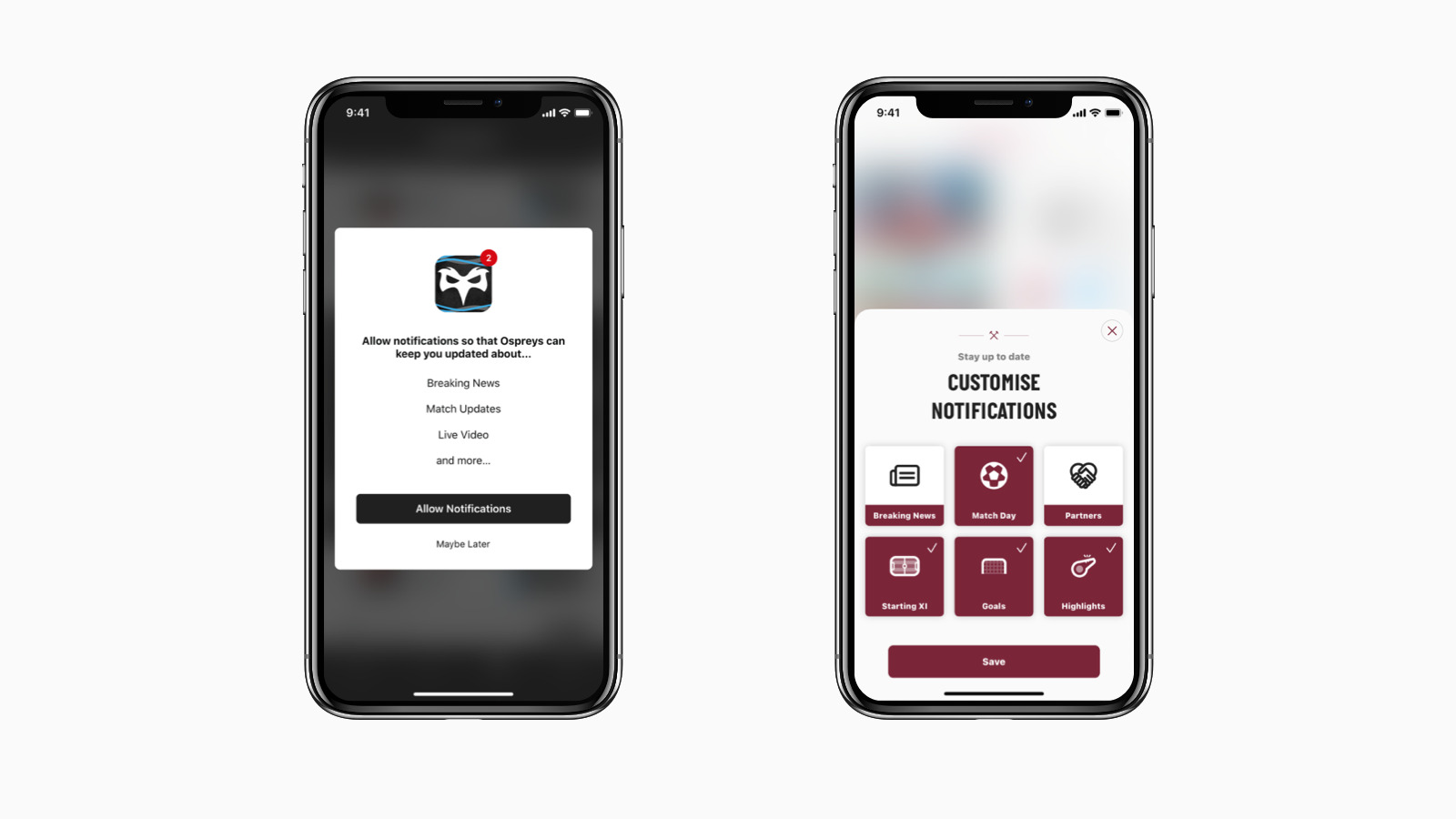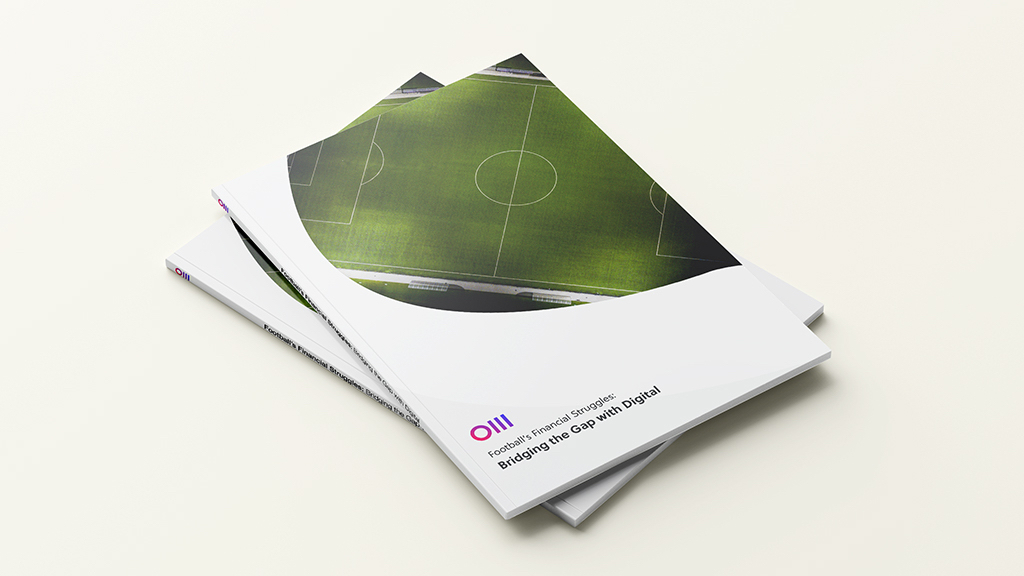 Football's Financial Struggles: Bridging the Gap with Digital
Download the report to find out more about an app's vital place in a club's digital strategy:
Get the Report
A note about getting it right
Even before the recent pandemic stopped fans visiting stadia the vast majority of fans weren't in the ground on a matchday or any other time and that is how it will always be with ground having a finite capacity.
Adding in-stadium functionality to your app is going to take the fan experience to the next level, but only for those fans who are at the ground. The vast majority of your fans will always be engaged remotely so make sure you invest well in getting the experience right for everyone and you will please your fans and see revenues rocket.
When you do start planning the content and functionality of your app please, oh please, make sure you do it properly. A series of web views won't do any better than a mobile optimised website. We will write more on this soon, as there is so much to consider when you want to create an app well. If you are thinking about this now please ask us what makes a good app, as you deserve to know what you should be getting.
App, Website, Voice, TV…
Talk to us about our Clubcast framework that will enable you to manage all of your digital assets through one system. We will deliver for you a customised front end to your club website, app, and any other touchpoints you choose to develop, and integrate all the functionality you need, managed through one system. We work with the best in class suppliers to enable us to build a world class digital experience for your fans and to gather the data you need for the returns you want.