Native Retail is Coming to Clubcast Apps
All our Clubcast-powered apps feature integrated retail for fans to make purchases through your club shop. Now we're helping clubs to take their fan reach to the next level with native retail in our apps. Moving on from web views the native in-app experience makes shopping simple and helps clubs accelerate their marketing and boost conversion rates.
Why in-app retail matters
When we've discussed previously the reasons a sports club needs an app we've talked about the club's objectives and outlined them broadly as being:
Improve user experience

Improve data

Increase sales of existing products

New revenue opportunities
Incorporating your club shop into your app will vastly improve your ability to meet this third objective and there is the expectation that fans will be able to access the club shop from within your club app that they are already using for news, live match updates, and much other content.
Integrated retail
We always offer integrated retail functionality, for all our Clubcast apps, as standard. This means that there will usually be a shop tab within the app that displays the club shop in a web view.
A web view is an embedded browser that the native* app uses to display web content – in this case, the club shop web pages.
The web view of your club shop hides in plain sight, next to the rest of the native app content, most often without the user even realising as they are able to browse and shop easily within the app.
*A re-cap on native
When we say "native app" we are talking about a mobile app that has been designed for and written in the language and UI framework specifically intended for the platform on which the app will run. It means that we craft Android apps for Android users and iOS apps for iOS users, enabling the best possible experience for all users. This is how we develop all Clubcast apps.
Native retail
We never stop evolving our services and products and one of the many improvements we've been working on recently is native in-app retail. As an agency with over 20 years experience in ecommerce we have a lot of expertise to draw upon to make this an obvious choice of upgrade to the Clubcast Fan Experience Platform.
We have chosen to develop a Magento-powered solution that completely integrates with your club's existing retail provider. Magento is an open-source ecommerce technology that we have a great deal of practical understanding of working with. The flexibility that it offers for managing content, the rich feature set, along with its robust and scalable design make it the perfect choice for us to deliver a superior experience to users and accelerate the marketing capabilities of the club.
Find out more about why Magento is the perfect solution for mobile ecommerce in our article discussing converting ecommerce traffic on mobile.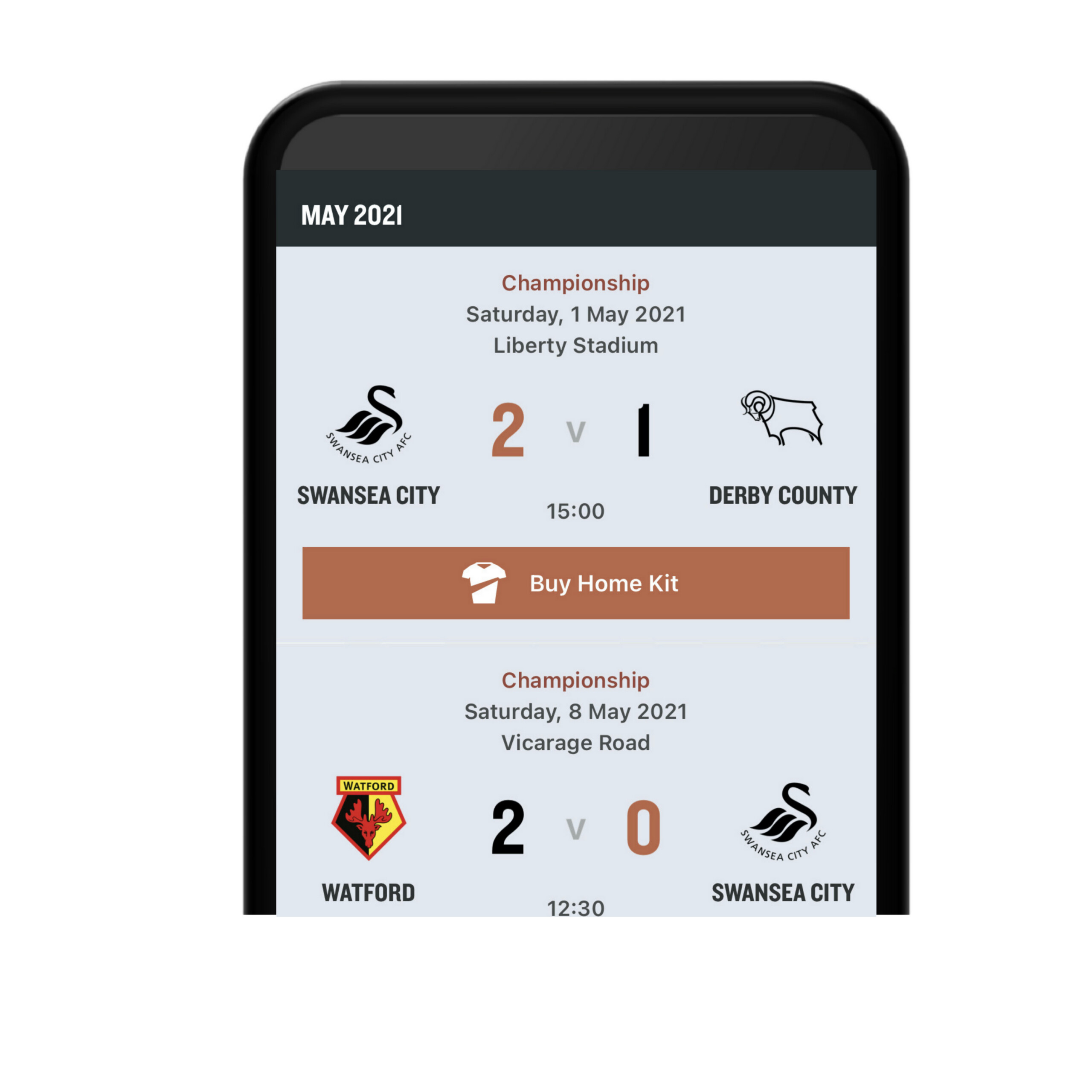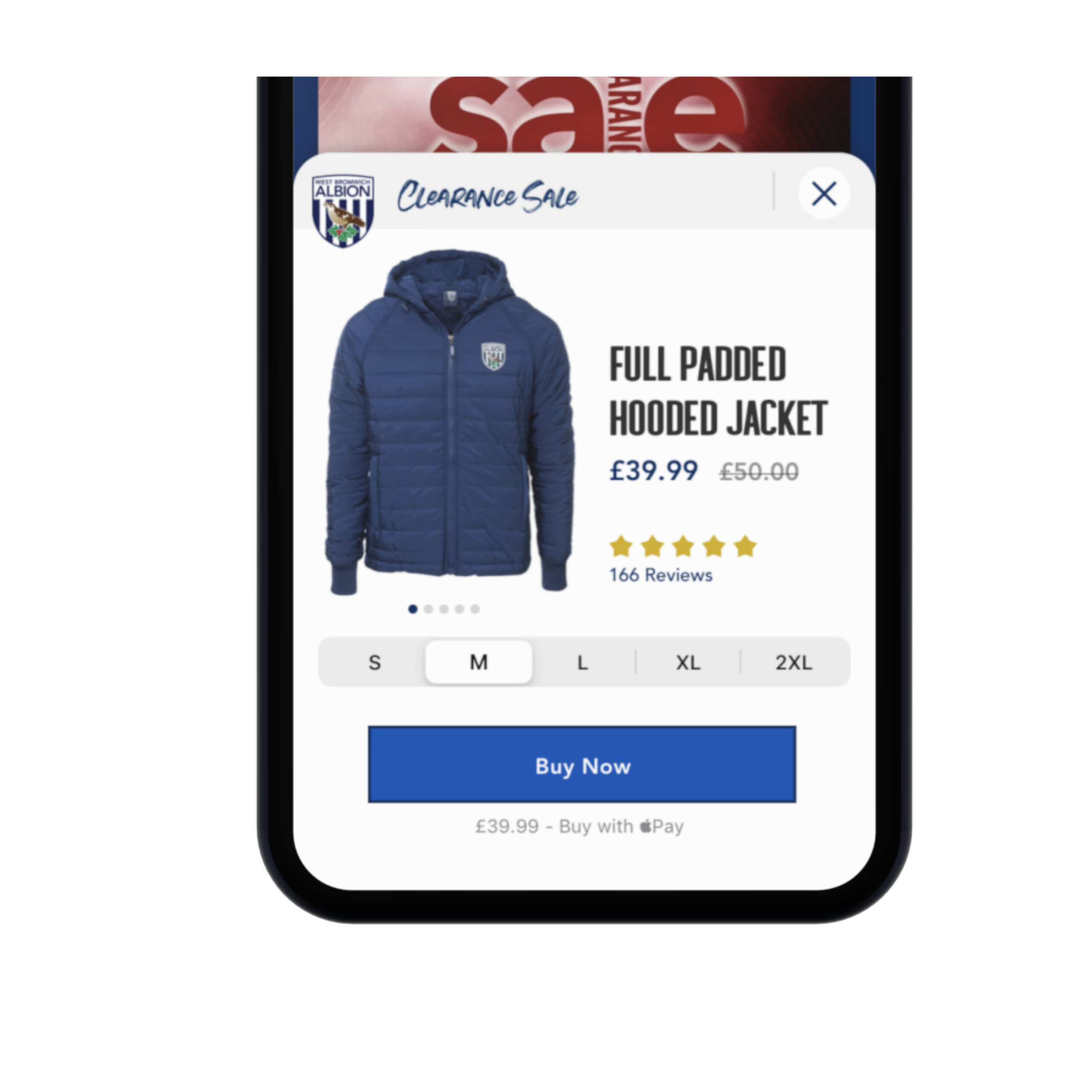 Why go native?
Native retail in your club app will benefit both your fans and your marketing efforts.
For the fans
The user experience is far superior particularly for a logged-in user. When shopping online, especially on a mobile device, users expect a quick and easy journey. Your native in-app shop enables a fan to go from seeing an advertised product, anywhere in the app, to completing their order in just a few seamless steps. For a logged-in user this is even better as the app already knows so many of the details needed to complete the order.
For your bottom line
When you have a native club shop in your app you instantly open up a number of extra opportunities to sell your products. You can embed products in any part of the app that you choose – in news articles, quizzes, the match centre, or how about buying any player's shirt straight from their profile?
Imagine sending a promotional email, or a personalised app notification, that the fan then clicks on and is taken straight to the promoted product in the app and they have completed the purchase in moments, especially if they have Google or Apple pay set up on their device.
Native in-app retail provides far greater opportunities for considered and personalised merchandising, making purchasing part of the natural flow of a customer journey, and therefore frictionless – the goal of Commercial Directors everywhere.
Delivered by experts
Whatever level of retail integration is right for your club, we'll make it the best it can be. Get in touch to talk to us about incorporating retail into your Clubcast Fan Experience solution to boost revenue through retail (and so much more).
Want to know more?
Our Clubcast powered websites, apps and voice skills can help you deepen fan engagement and boost club revenue.
Get in touch