Winning Examples: The Best of Sports Fan Engagement 2018/19
We are always on the look-out for the great fan engagement efforts that catch our attention. Our last run-down featured some great examples and here we showcase some more of the best examples from sports organisations over the last year.
Previously we introduced the concept of 360° fan engagement and how, in short, fan engagement strategies focus around 4 categories based on location (at or away from the sporting venue) and timing (on game days or non-game days):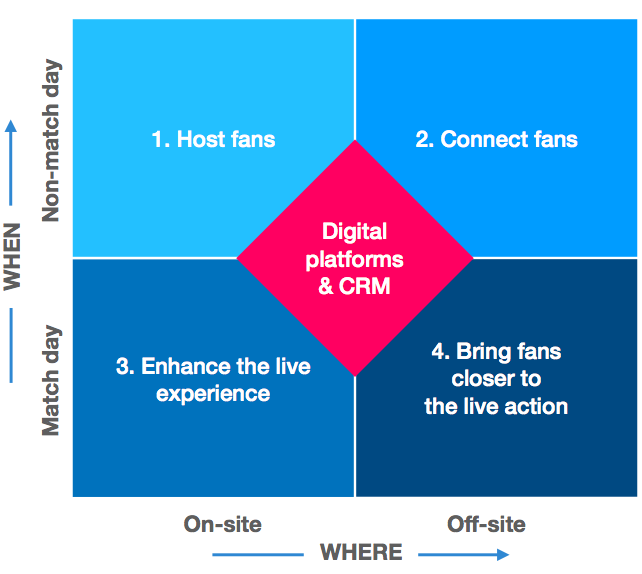 Graphic adapted from Fowler and Wilson, 2016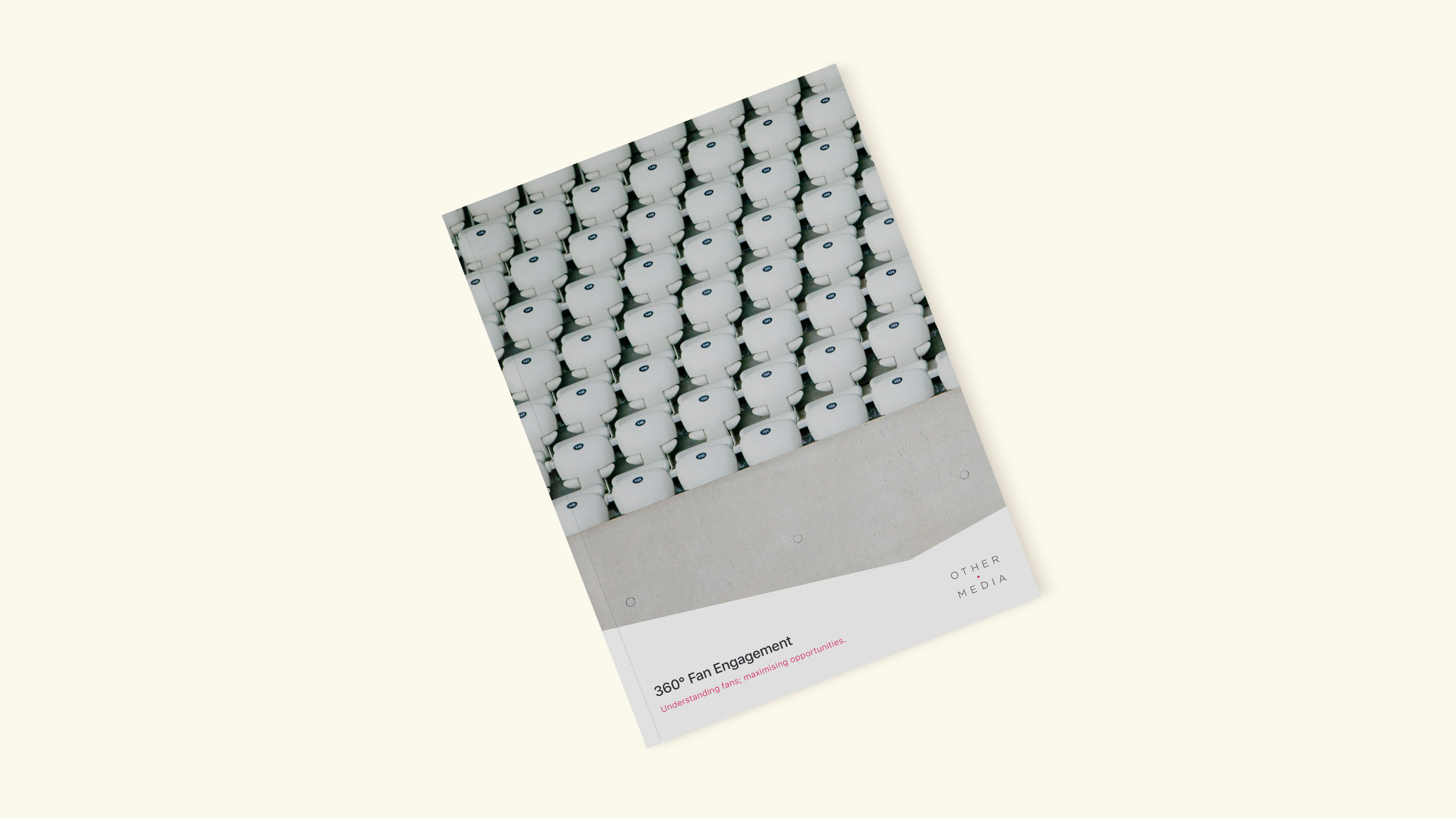 360° Fan Engagement: Understanding fans, maximising opportunities
To better understand the foundations of fan engagement strategy, take a look at our downloadable guide:
Download Guide
In our last review, most of the examples fell into the 'enhance the live experience' category. This time we want to give equal consideration to each of the quadrants. That is not to say that fan engagement efforts should be split equally among these areas, we simply want to make sure that you have a chance to consider some good examples of clubs and organisations that have been doing well in each area over the last year:
1. Host fans (non-game day, at venue)
San Jose Earthquakes Lego Build (Major League Soccer)
This US soccer club opened their stadium for fans, especially younger fans, to join their mascot to get creative and build replicas of the stadium with Lego, bringing families together at the venue.
Chelsea Shed Wall Mobile Website (football)
The Shed Wall is the remaining part of the old Shed End at Stamford Bridge and is devoted to Chelsea legends, showcasing pictures and information to visitors on match days and to tourists and fans visiting the ground at any time. This newly launched website enables visitors to use their mobile devices to uncover a wealth of legends information in a variety of auto-detected languages containing additional features, such as archive images and video to bring that player to life.
Manchester City Hackathon: #HackManCity (football)
In order to delve deeper into their data and embrace ideas from fans and those with relevant skills in the local community, the club welcomed experienced developers as well as amateurs along to their stadium to work with their data teams to uncover new insights and ideas.
2. Connect fans (non-game day, off-site)
England World Cup Squad Announcement (football)
Ahead of the 2018 World Cup, the England team chose to have their fans announce the squad in a video published on social media, involving the fans across the country and making it shareable.
Super Bowl Experience (NFL)
Held annually for one week in the Super Bowl's host city, this experience allows the whole family to really 'get into the game', in the build up to the big event. With virtual reality, autographs and photos, games and activities – it's huge, it's exciting, it's engaging:
Wimbledon AI Highlights (tennis)
An IBM partnership has brought AI to the SW18 Grand Slam tournament and this time the technology negated the need for manual selection of highlights clips by recognising "action' to select engaging moments to splice together for the audience to catch up on the play they have missed.
3. Enhance the live experience (game day, at venue)
Swansea City FC Swans App (football)
A slight bias here as this app is a project that we delivered but are proud to share as it really does center around the fan – providing the usual results, fixtures, news, videos but also with a live-updating league table, enabling fans to keep track of their table position minute-by-minute, and in a UK football first, fans can carry season and matchday tickets on their phones.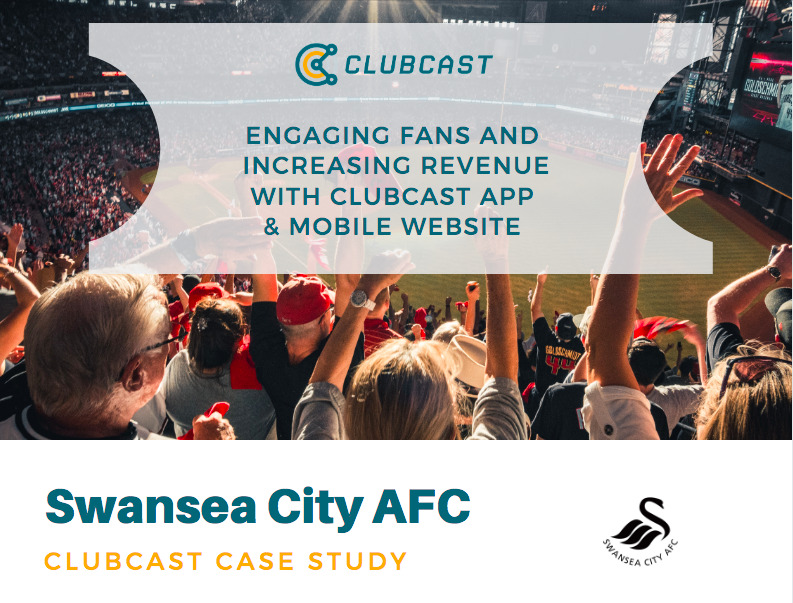 Swansea City AFC Case Study
Take a look at how the Swans are engaging fans and maximising revenue through their Clubcast app and mobile website:
Download
Atlanta Falcons Fan First Pricing (NFL)
In a revolutionary move, the club dropped many food and beverage prices by 50% for fans at the stadium. When reviewing the first year of this initiative, the club found they ranked in the top three clubs for gameday experience and, despite the price drop, their F&B sales increased, and by encouraging fans into the stadium sooner, their merchandise sales soared to 90% higher than the previous year.
Atlanta Falcons Sight and Sound in Stadium (NFL)
They get two mentions in a row but they really have focused incredibly well on the stadium experience so it's worth showcasing. The new retractable roof is impressive but the vast screen that encircles the opening, along with a cleverly designed sound system, is what is giving fans an immersive experience – replays from all camera angles, viewable from all seats in the stadium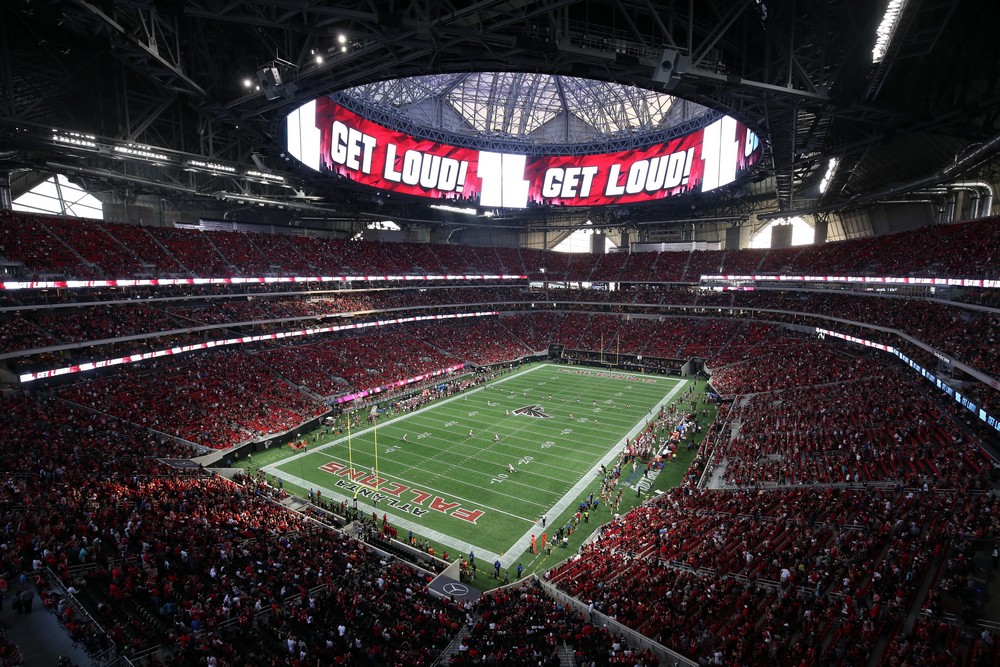 4. Bring fans closer to the live action (game day, off-site)
MLB At Bat App (baseball)
This app is delivering the experience to those trying to keep up with the game remotely, allowing them to see key plays and pivotal moments with Live Look-Ins and to see decisive review decisions.
F1 App (Formula 1 Motor Racing)
The app that lets you "Get close enough to see the drivers' sweat" – 20 onboard cameras let you choose the view you want, including "battle mode" picking two drivers to watch their POV side by side. So you get a better view of the action than if you were actually at the race.
NBA + FDJ Gaming Partnership (basketball)
The US basketball body are giving Française des Jeux access to official NBA data and branding across their digital sports gaming offerings throughout France to allow millions of fans in France to keep up-to-date with the NBA. This is a new partnership and so how it really aids fan engagement remains to be seen, so watch this space…