Plymouth Argyle
Plymouth Argyle, now a Championship side, were one of the few League One football clubs to launch their own website and app, leaving the EFL digital deal, and seeing a 250% increase in page views in the first week and impressive revenue increases across the season.
The challenge
Argyle have big ambitions. It has been the club's stated intent to become a "sustainable Championship club" and they are already starting their first season in the second tier. A massive achievement that is fuelling further ambition.
To keep pace with their on-pitch drive the club needed to break away from the EFL website template that gave them no control and no insight and was stifling their commercial potential.
Our solution
We have crafted a bespoke mobile-optimised website and iOS and Android apps that enhance Argyle's identity. The website and app are powered by our Clubcast Fan Experience Platform – a customised platform that enables clubs to manage, personalise and publish content to their customised digital products to deliver a superior fan experience and generate substantial revenue.
Immediate uplift
In its first week of existence the revamped official club site had 200,000 page views, compared to only 300,000 in the entire month of June on the previous site.
On average, page views are up 250%, and the website has already seen the highest amount of traffic since September 2020 – the first month of the 20/21 season, with fans visiting the website to stream games live as they were played behind closed doors.
Revenue boost
Conversion of this impressive traffic to the site, along with engaged app users, has helped the club to return some impressive commercials in the 2021/22 season:
63% increase in retail sales
£0.4m in Argyle TV sales
51% increase in ticket sales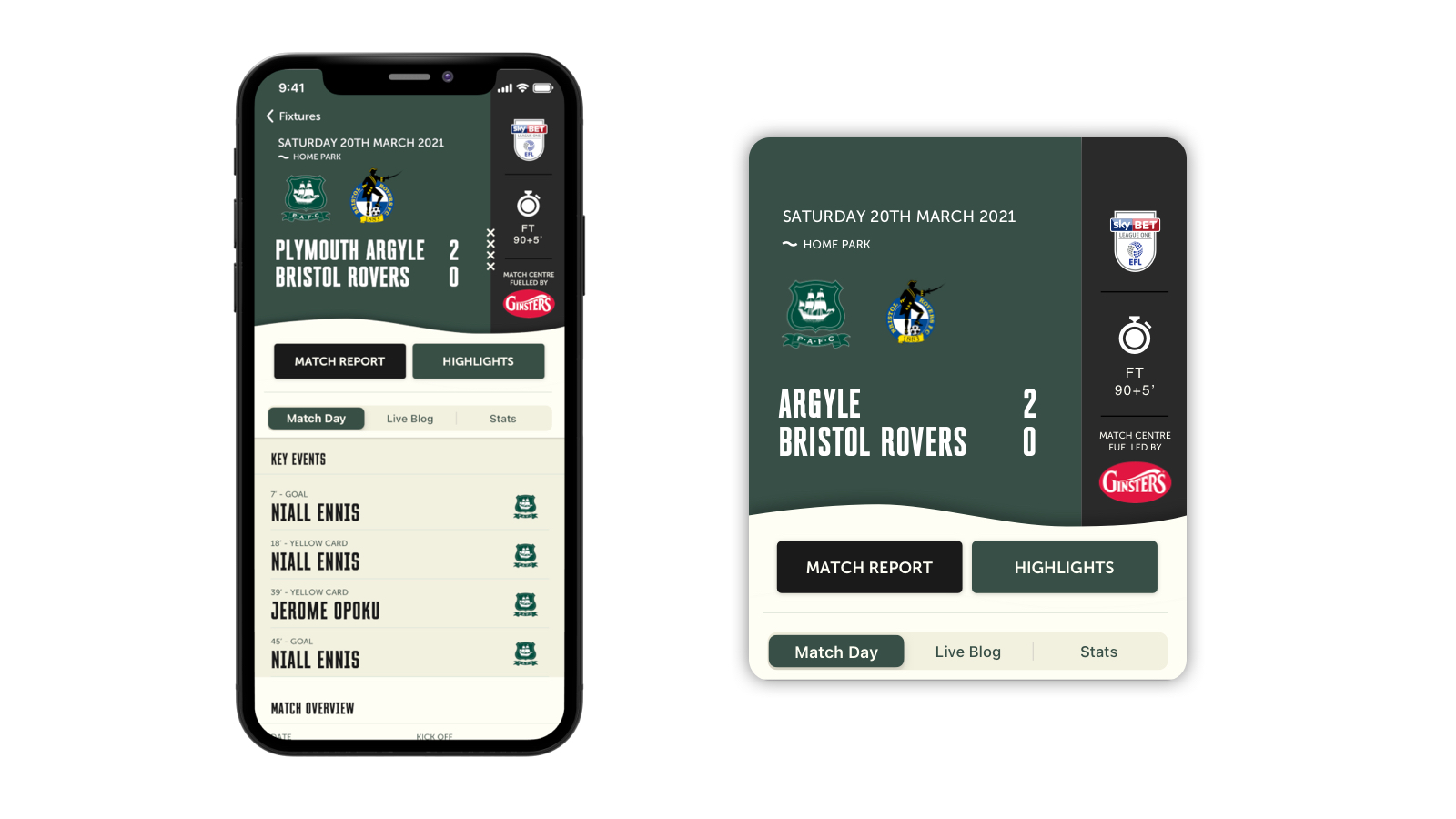 Modern & bespoke design
Supporting the club's on-pitch ambitions to become a sustainable Championship club this new, professional design embodies the direction that the club is moving in.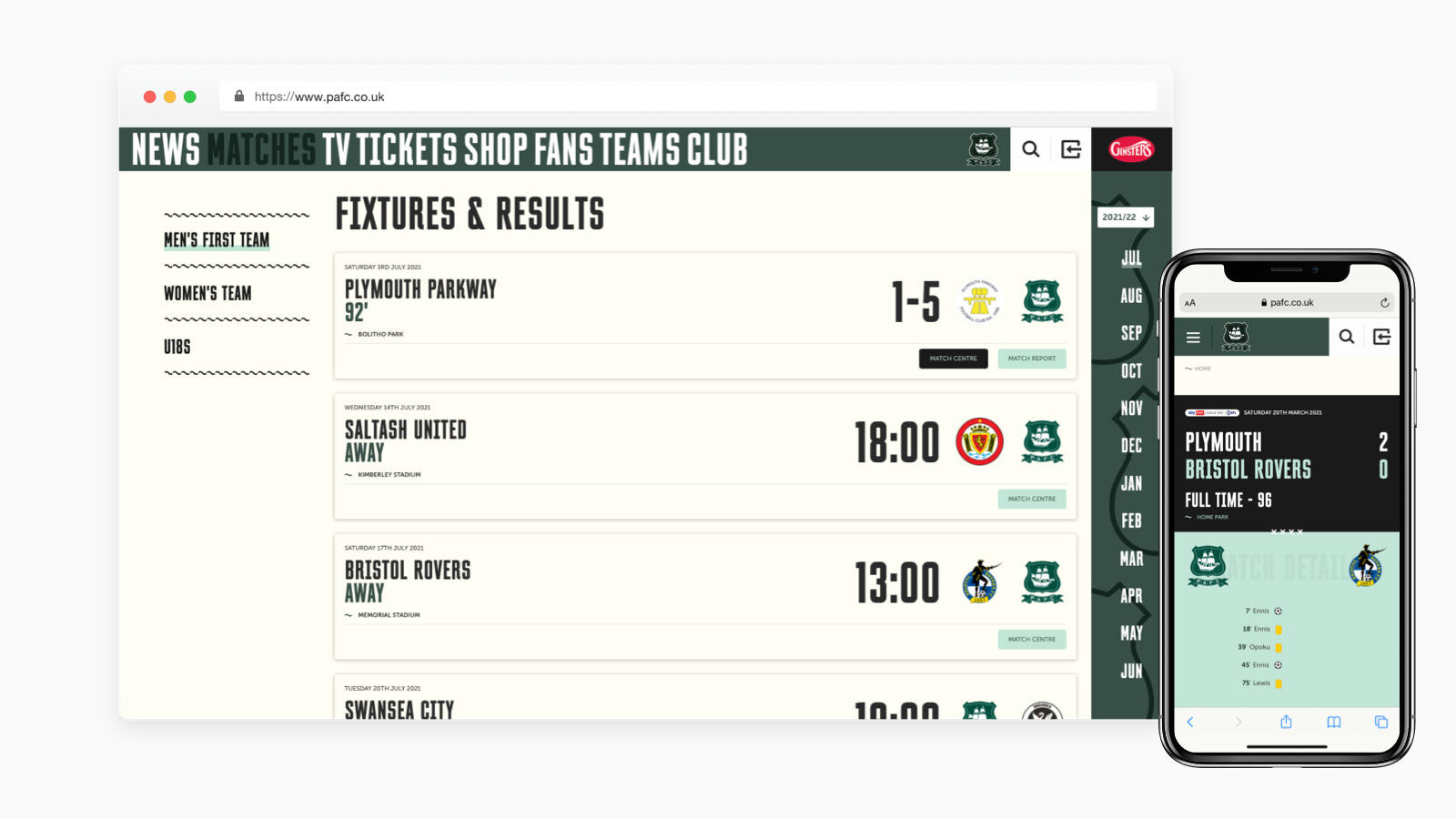 Live Match Centre
The Match Centre keeps fans up to date with the latest score, as well as up-to-the-minute commentary, and match stats enhance the feel for the way the game has played out.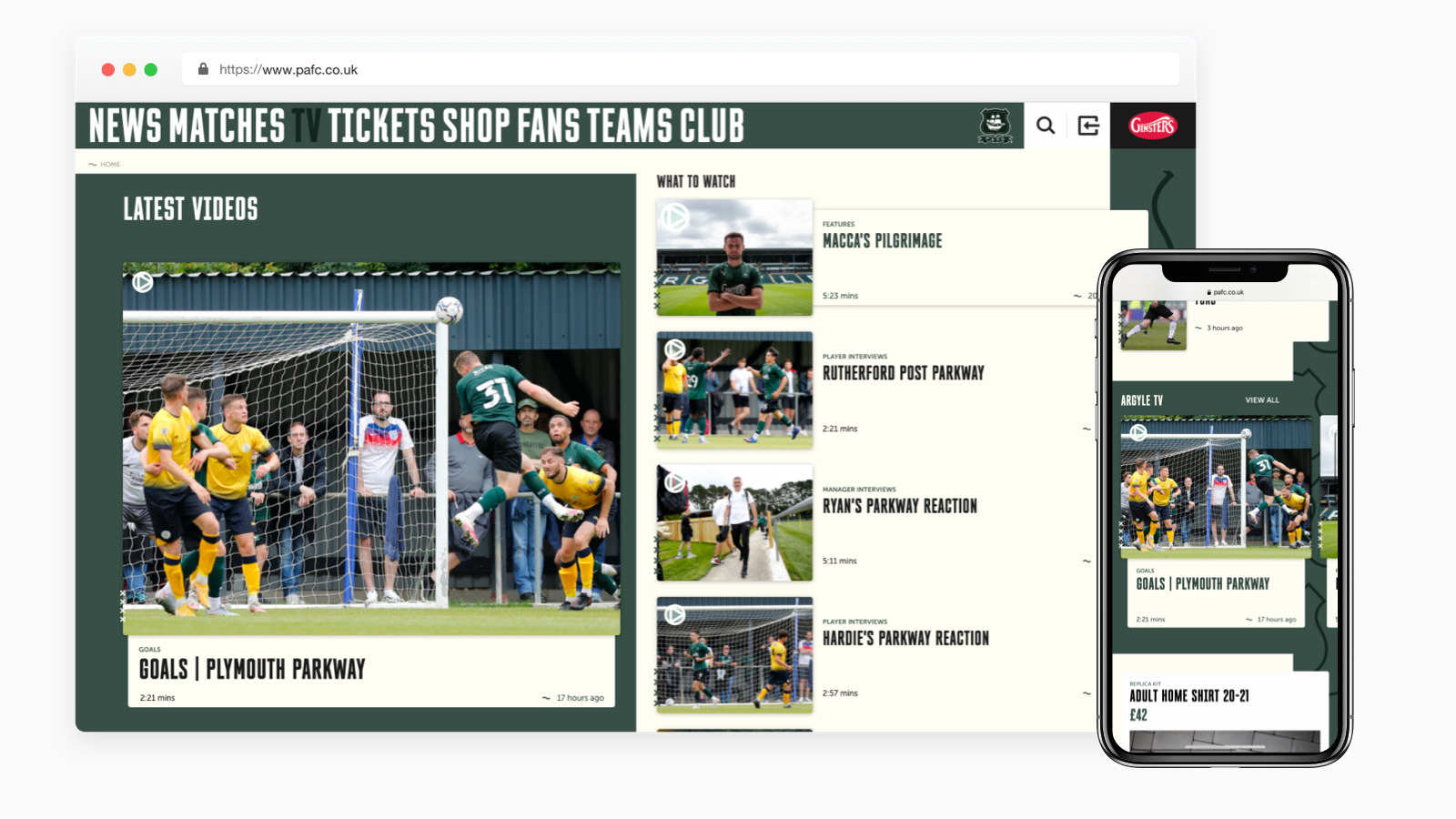 Argyle TV
With single sign on supporters can create their Argyle Account to watch live matches and video on demand on Argyle TV. Hundreds of hours of archived Argyle content will also be made available.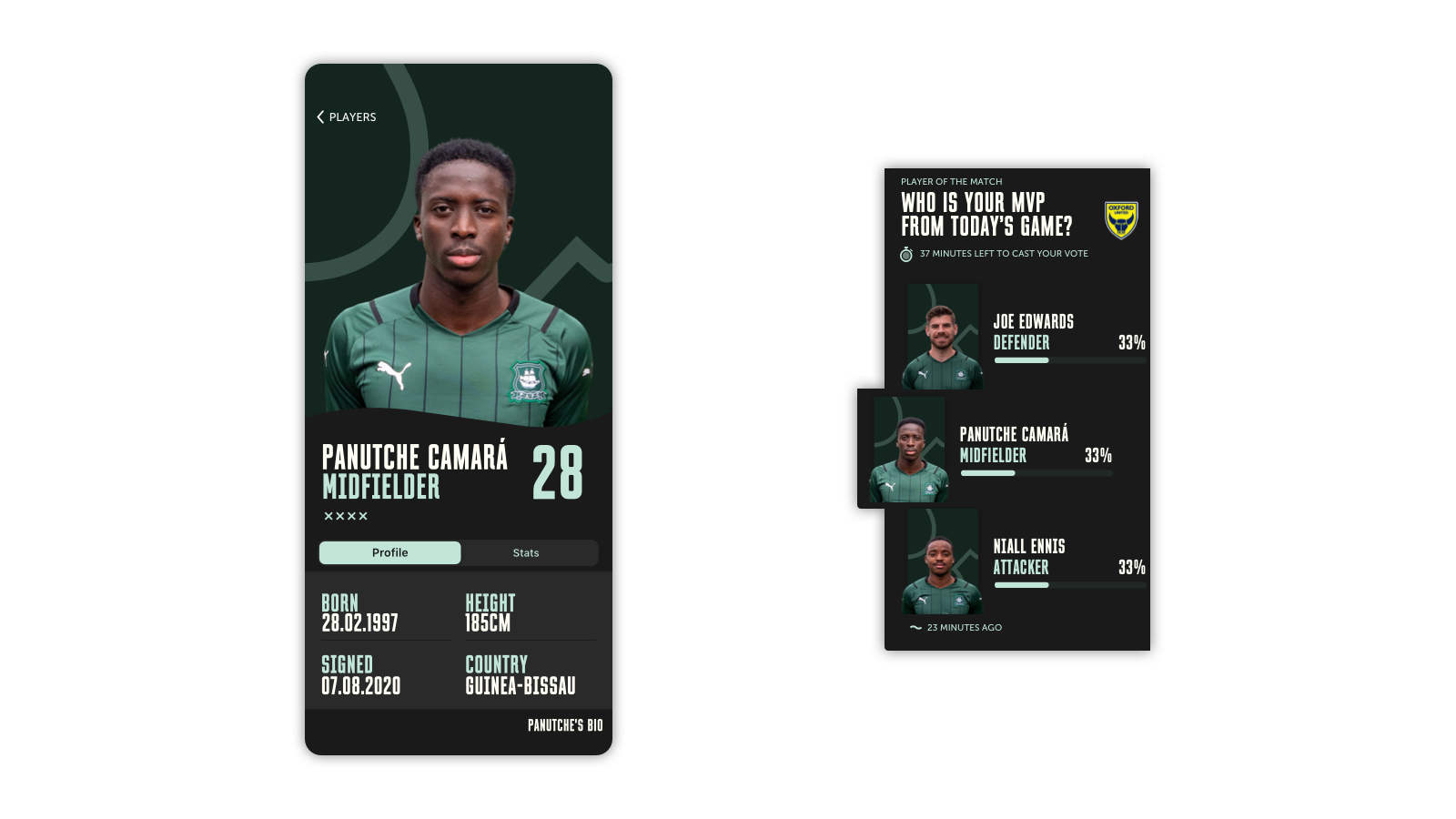 Content-packed
The essentials of live scores and updates, league table, team info, stats, video on demand and archives, the latest news, retail, tickets…it's all seamlessly integrated into the new website and app.
Compelling commercial terms
Clubcast is a framework that allows sports organisations to deliver customised digital experiences to their fans (through websites, apps, wearables, voice, etc.) that are all managed in one place and can be paid for on a monthly basis, with no upfront fees.
Profitable opportunities
With more digital connections with fans, the possibilities for ticket sales, merchandise, hospitality and memberships is wide open. Taking control of your club's website and app enables you to take advantage of the many sponsorship opportunities there are for partners across the site content that you control.
Data insights
The more you connect with your fans, the more you learn about them and the more you can personalise their experience. Target promotions, develop engagement, and keep your fans coming back again and again.
Download app from Apple App Store