Charlton Athletic
The focus off the pitch in SE7 has always been as important as on it. Digital ambitions are lofty and the club needed more for their fans.
The challenge
Charlton have already seen the value in taking control of their own club website, but the experience needed a refresh to deliver a superior user experience and let the club better control their content. Without an app the club were missing out on so many opportunities to connect with their fans.
Our solution
By reconsidering the design of the overall digital fan experience we have crafted a stunning new website, and iOS and Android apps, all built on our powerful Clubcast fan experience platform. Fans can easily and delightfully access all things Addicks and the club have a powerful, central system to effortlessly manage their content and comms.
The content and functionality is built to grow and continually enhance the supporter experience.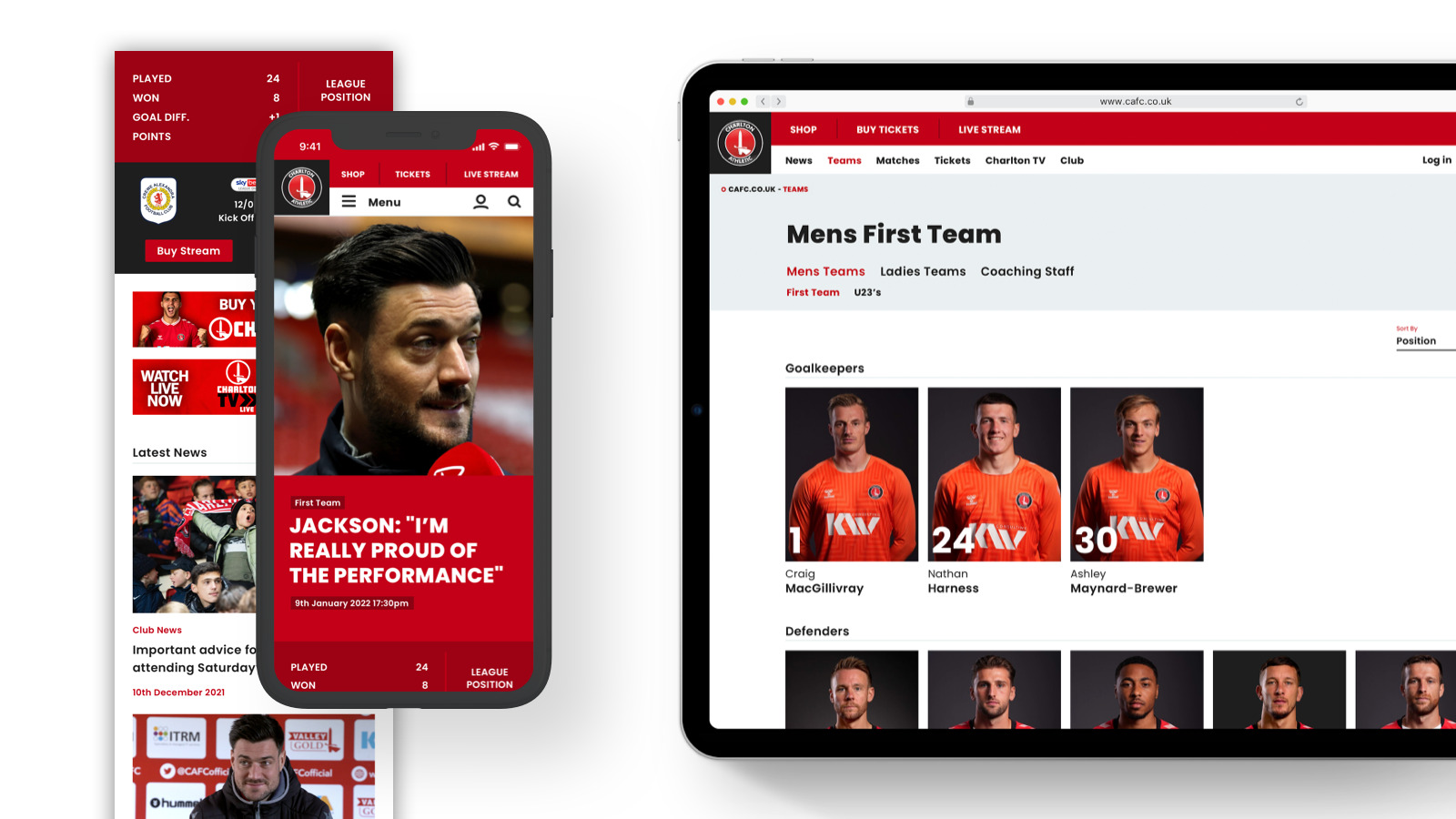 The website redesign beautifully accommodates all screen sizes and not only looks good but is so simple to use to boot.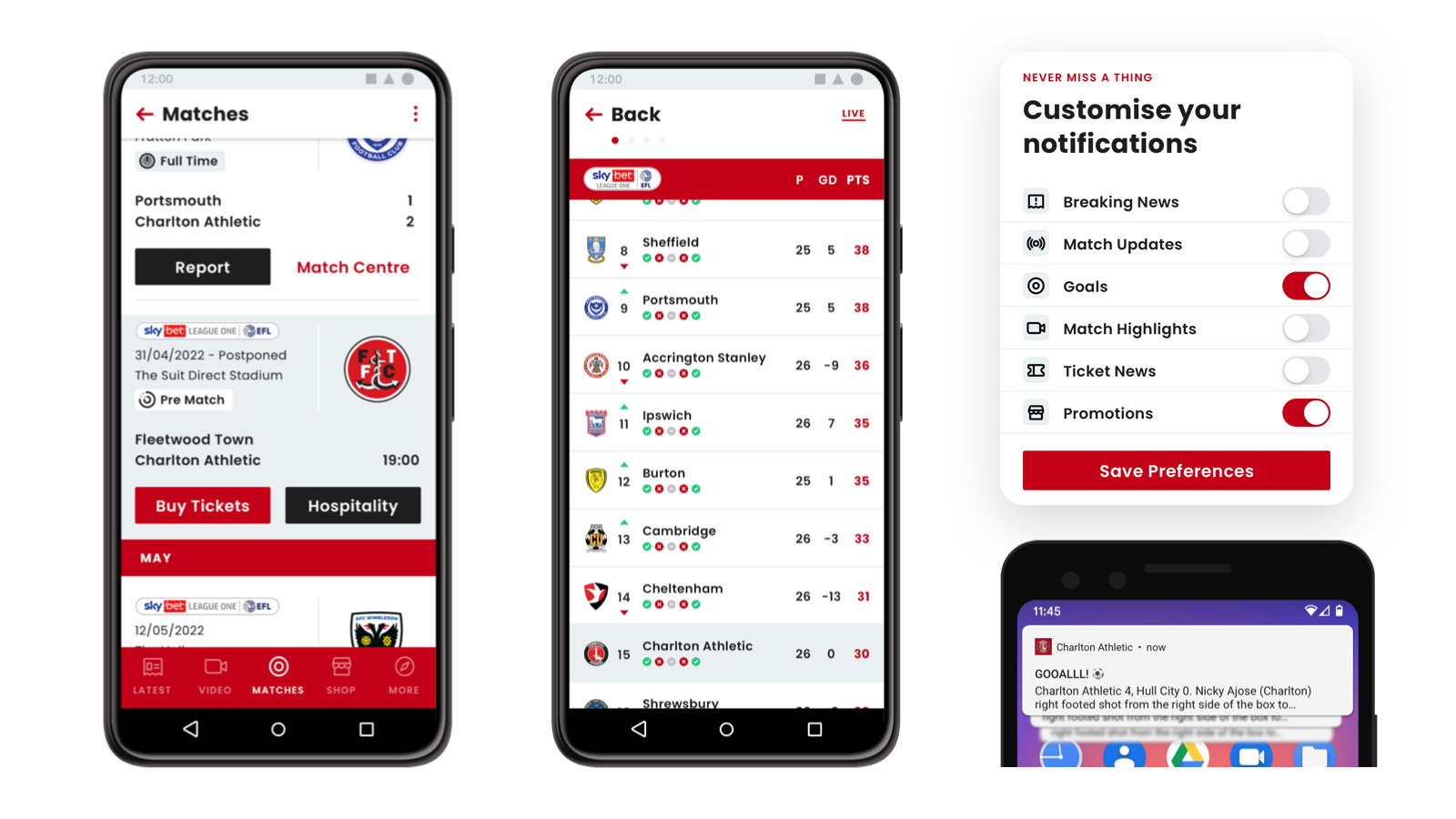 The app is fully-featured and customising notifications enables the club to connect with fans by delivering the information they want and is a powerful marketing tool.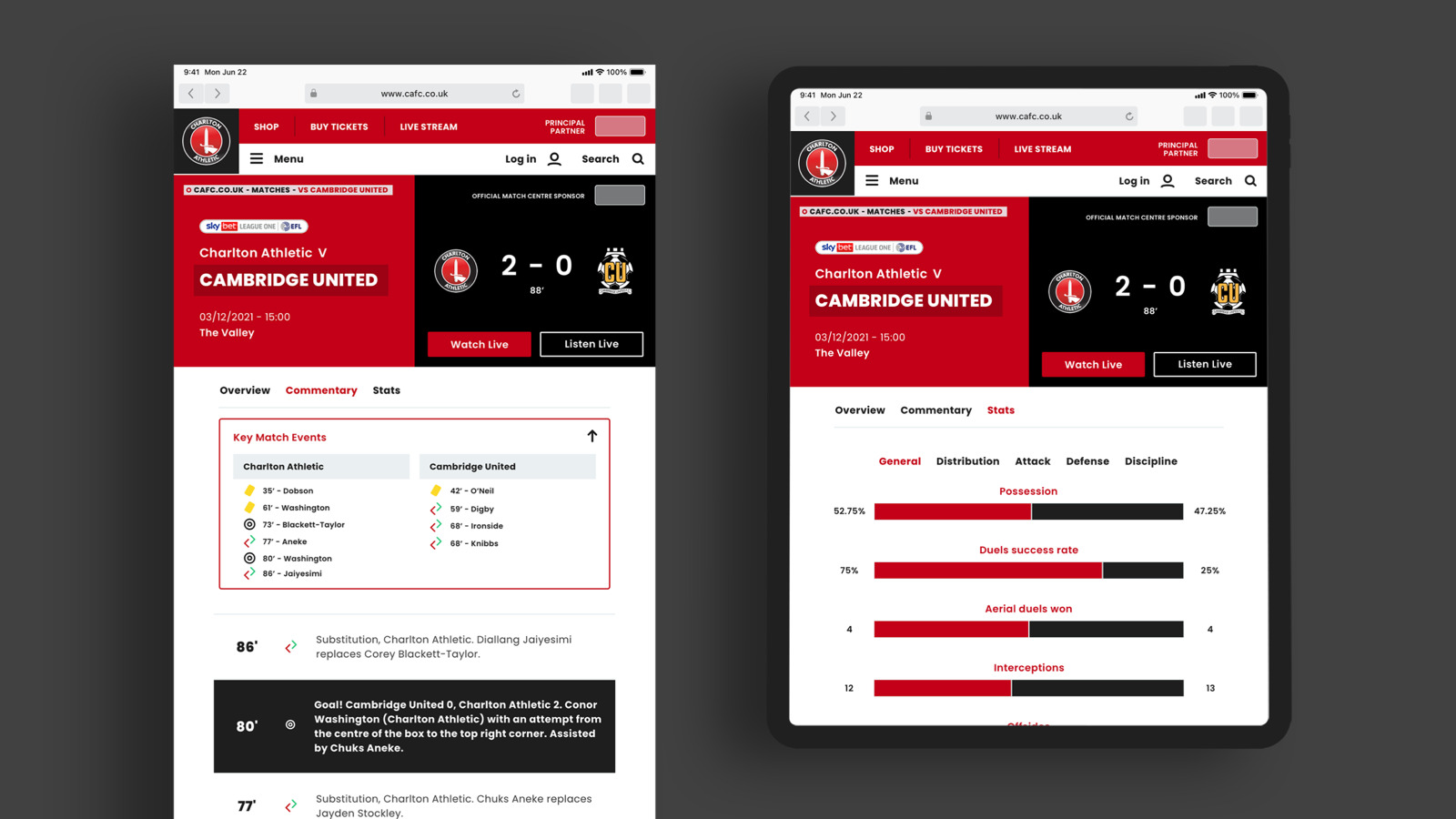 The Live Match Centre delivers all the action, with stats, commentary, and clear summary details of the match in play.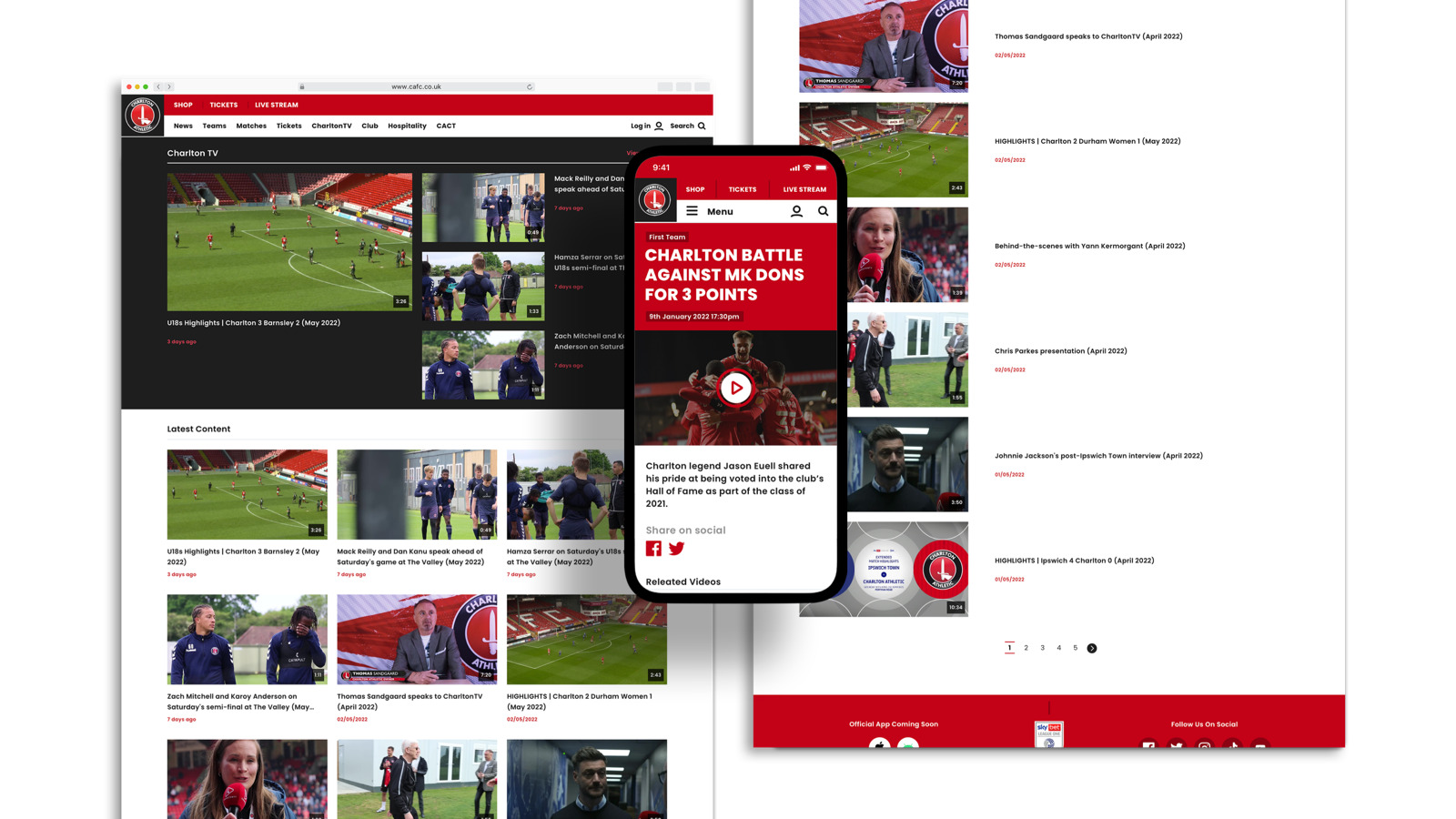 The ever-popular CharltonTV offers up not only live action but hours of highlights and archive footage to get lost in.
An Affordable Solution
Clubcast is the framework that allows sports organisations to deliver customised digital experiences to their fans (through websites, apps, wearables, voice, etc.) that are all managed in one place and can be paid for on a monthly basis, with no upfront fees. Through our premium design approach we can then deliver beautiful, customised websites and apps built on this powerful platform.
Profitable opportunities
With more digital connections with fans, the possibilities for ticket sales, merchandise, hospitality and memberships is wide open. Taking control of your club's website and app enables you to take advantage of the many sponsorship opportunities there are for partners across the site content that you control. With iOS and Android apps launching imminently these connections will be more numerous and more valuable for Charlton Ahtletic.
Data insights
The more you connect with your fans, the more you learn about them and the more you can personalise their experience. Target promotions, develop engagement, and keep your fans coming back again and again. The Clubcast FXP not only allows clubs to build a wealth of information in the data cloud but to see, in real time, activity across web and app in the Clubcast Data Dashboards.
The power of Clubcast coupled with the superior design expertise of our digital solutions is setting Charlton up to optimise the digital fan experience and maximise their commercial potential.