West Ham United Unveil Fresh New Website
As they continue to offer world class digital content to supporters globally West Ham United have launched a revamped club website to accompany their iOS and Android app.
The new site brings a more consistent feel to the West Ham online presence with a unified experience for fans across web and app.
Styled in the club's signature colour palette, but also reflecting the appearance of the players on the pitch, the sidebar colours dynamically change to reflect whether the Hammers are playing at home or away and even has a third kit style.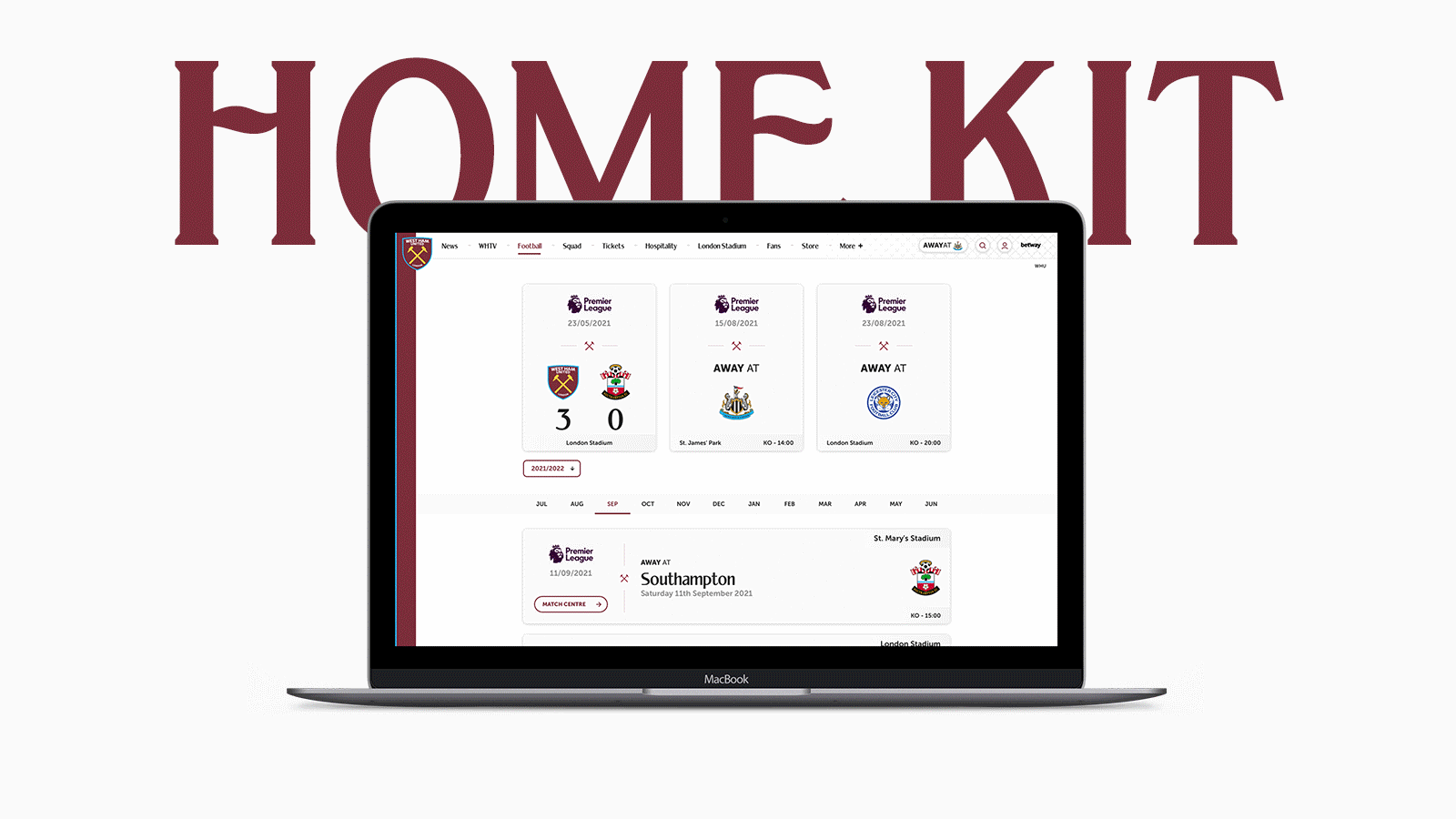 Unified & User-Friendly
Designed for an optimal experience on mobile and desktop the website has a fresh new design with a navigation that features snippets of content to aid the user journey.
The homepage layout can be changed simply, in the backend by the digital team, and the club can monitor traffic from the different layouts.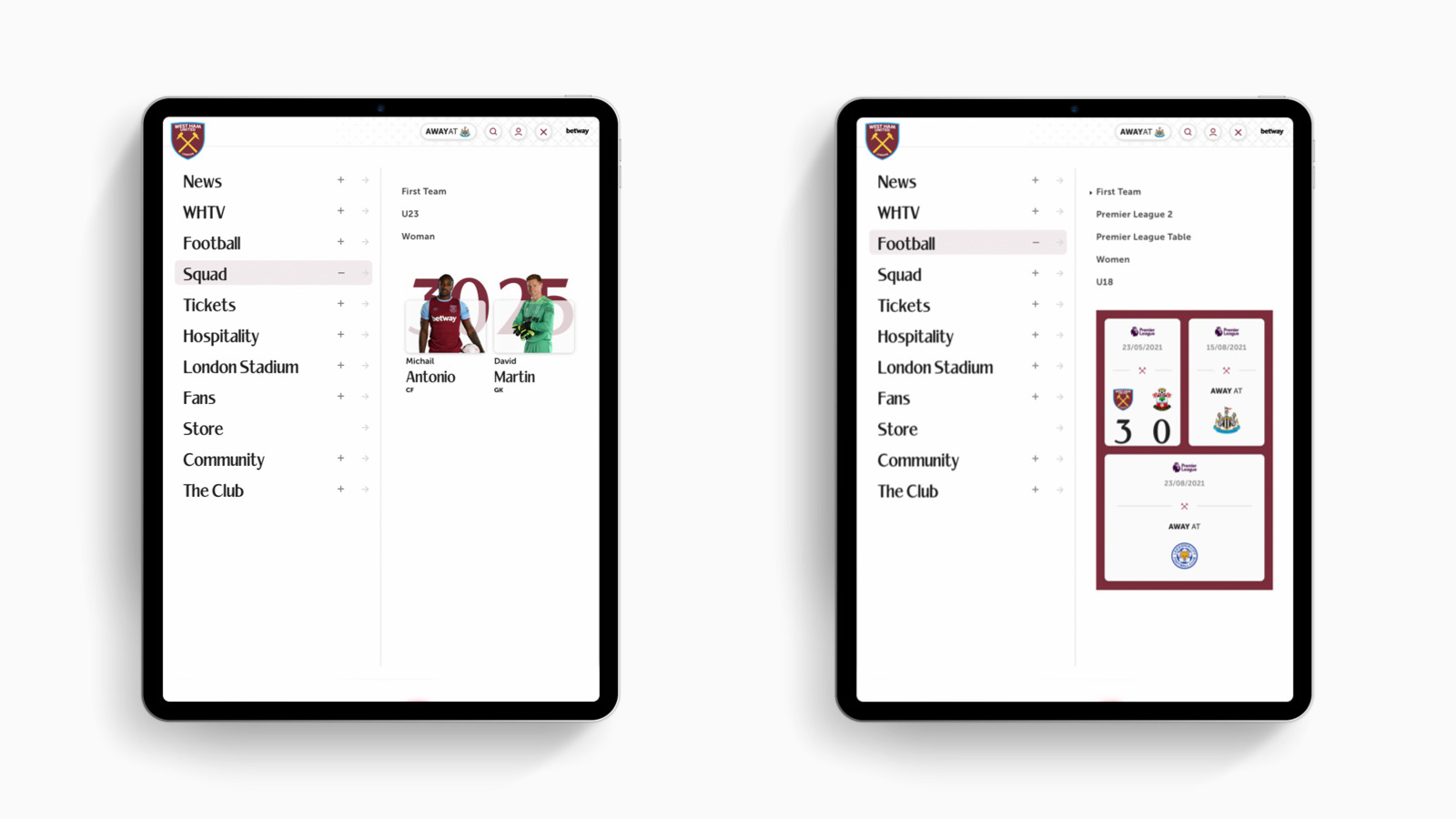 Action-Packed Match Centre
The Live Match Centre will provide the build up to all the games, with an array of widgets showcasing stats, as well as previous scores, and live scores from across the Premier League, to give the fullest picture of the game possible for those not at the London stadium.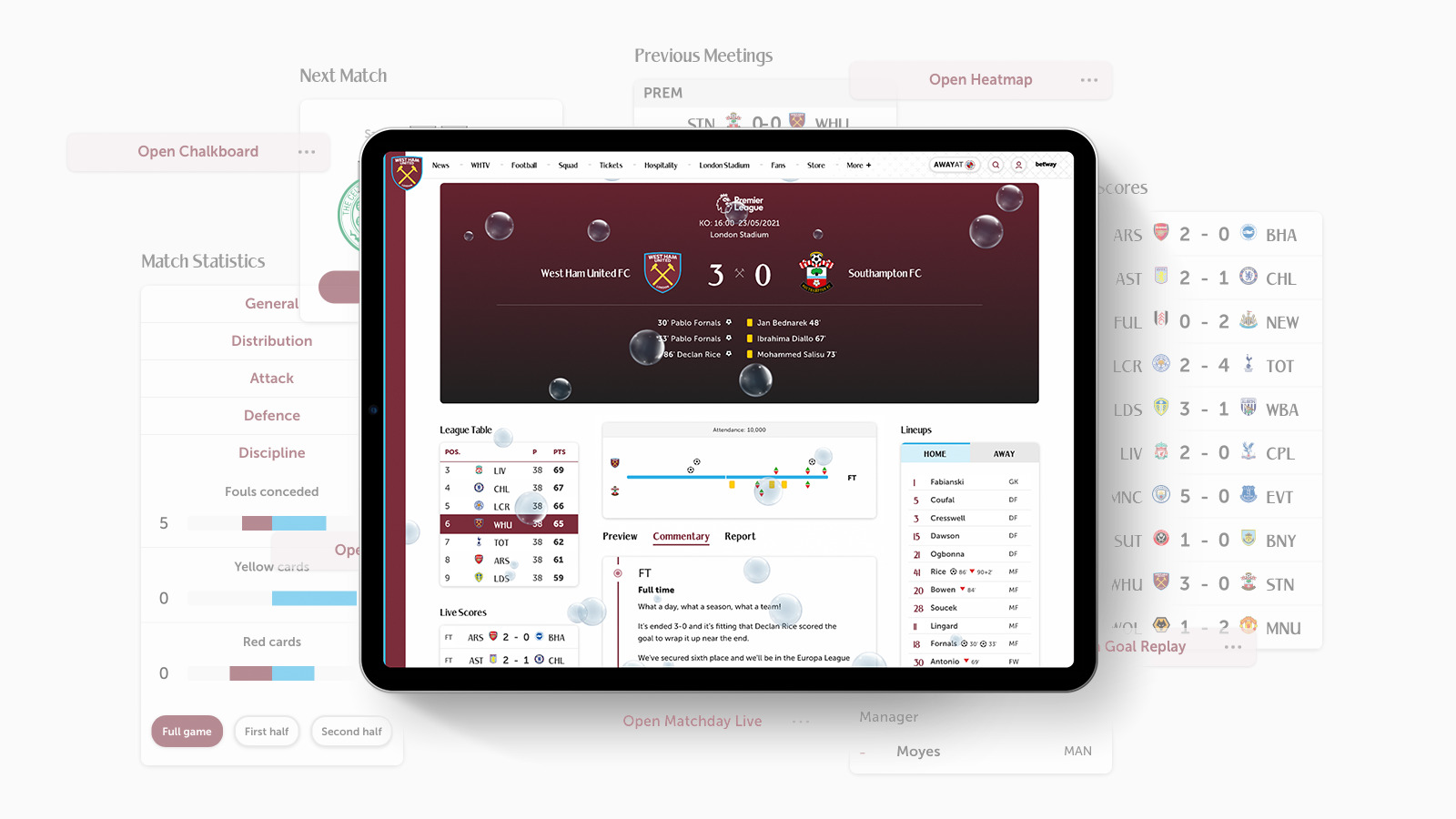 "West Ham's digital focus really is world class and the attention to detail in their new website reflects this. Fans can find everything they need and enjoy the experience. The club can now manage web and app seamlessly together and feel the benefits both operationally and commercially."
Clubcast FXP
Delivered though our Clubcast fan experience platform, the club now have an easy-to-manage and cost-effective website, and mobile apps, providing fans with a consistent and seamless user experience. Fans have an instantly familiar-feeling environment in which to consume everything they need about their team and the club can maximise commercial opportunities and have a cohesive publication hub that also harnesses a wealth of data.
Want to see what your club can do?
Whatever your sport get in touch to discuss how we can help you better engage your fans and boost revenue
What's on your mind?