West Bromwich Albion Launches New Website
A newly designed website is the first step in launching West Bromwich Albion into a new digital era featuring Single Sign On functionality to offer a superior fan experience.
The Club have been a part of the EFL Digital collective for a number of years and have taken the step to create their own digital platform, which will be accompanied by a brand new mobile app to be launched very soon. Other Media's Clubcast sports platform enables the club to manage their digital channels with ease, providing a superior experience for their fans.
Fans will enjoy an improved user experience, with a freshly designed website suitable for desktop and mobile that is unique to reflect West Bromwich Albion. The Live Match Centre has been refreshed ahead of the 20/21 season and a scrolling live news bar on the homepage will ensure fans catch the top latest news at a glance.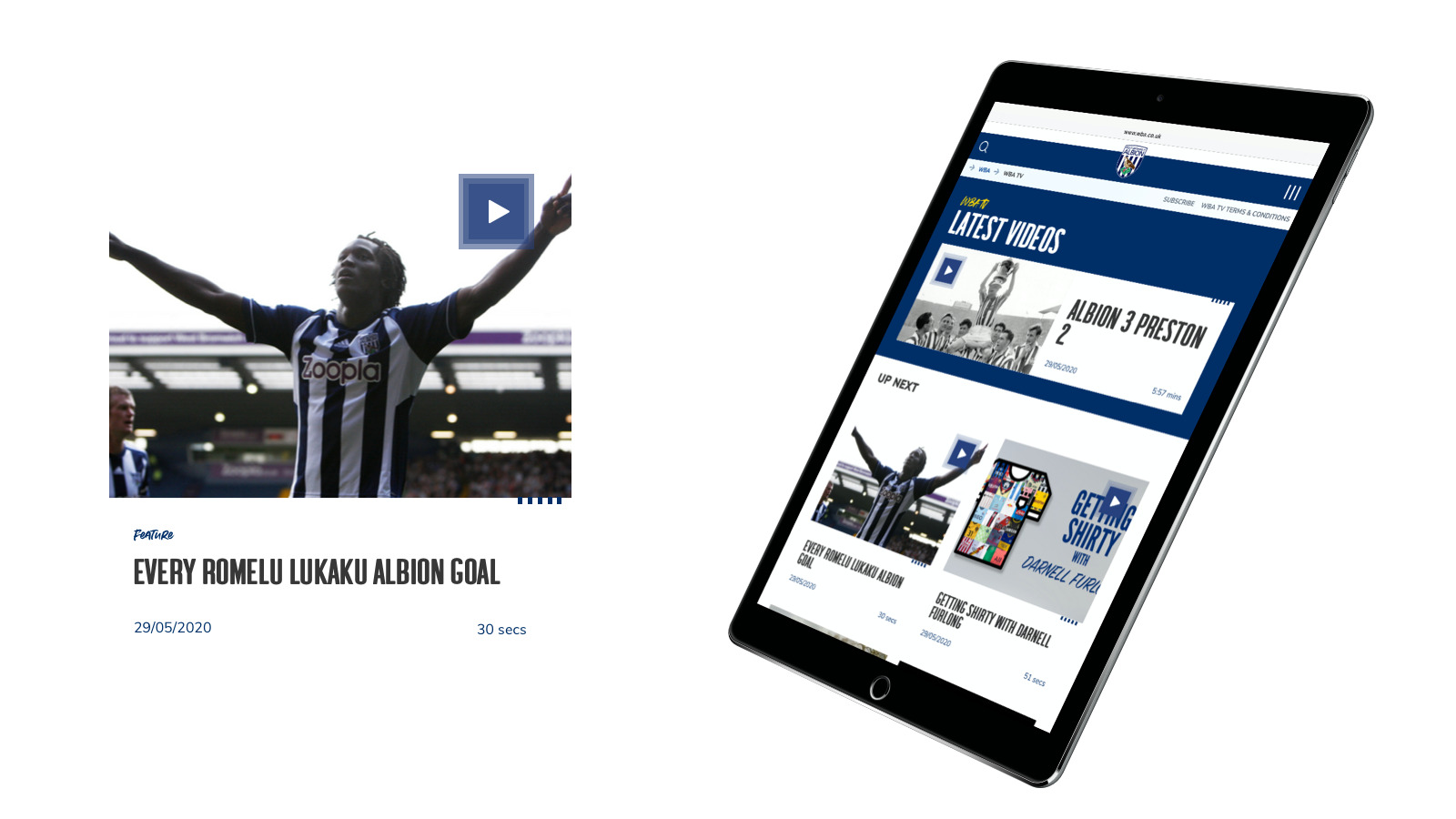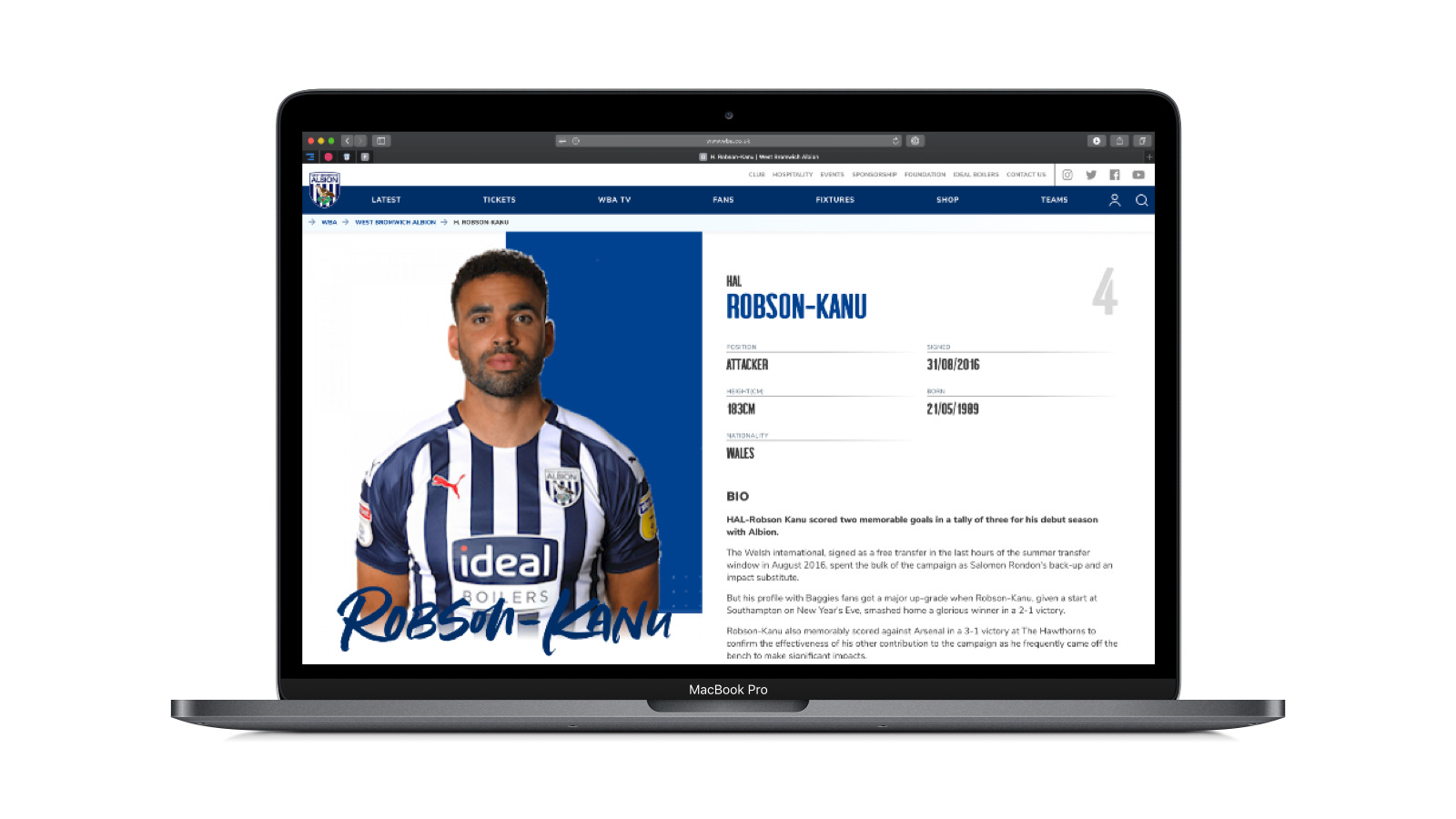 Single Sign On allows supporters to create one account that will then access video content, ticketing, and retail accounts on wba.co.uk. Up until now fans have had to have separate accounts for each platform but now one log in will mean they can navigate between sites and make purchases seamlessly.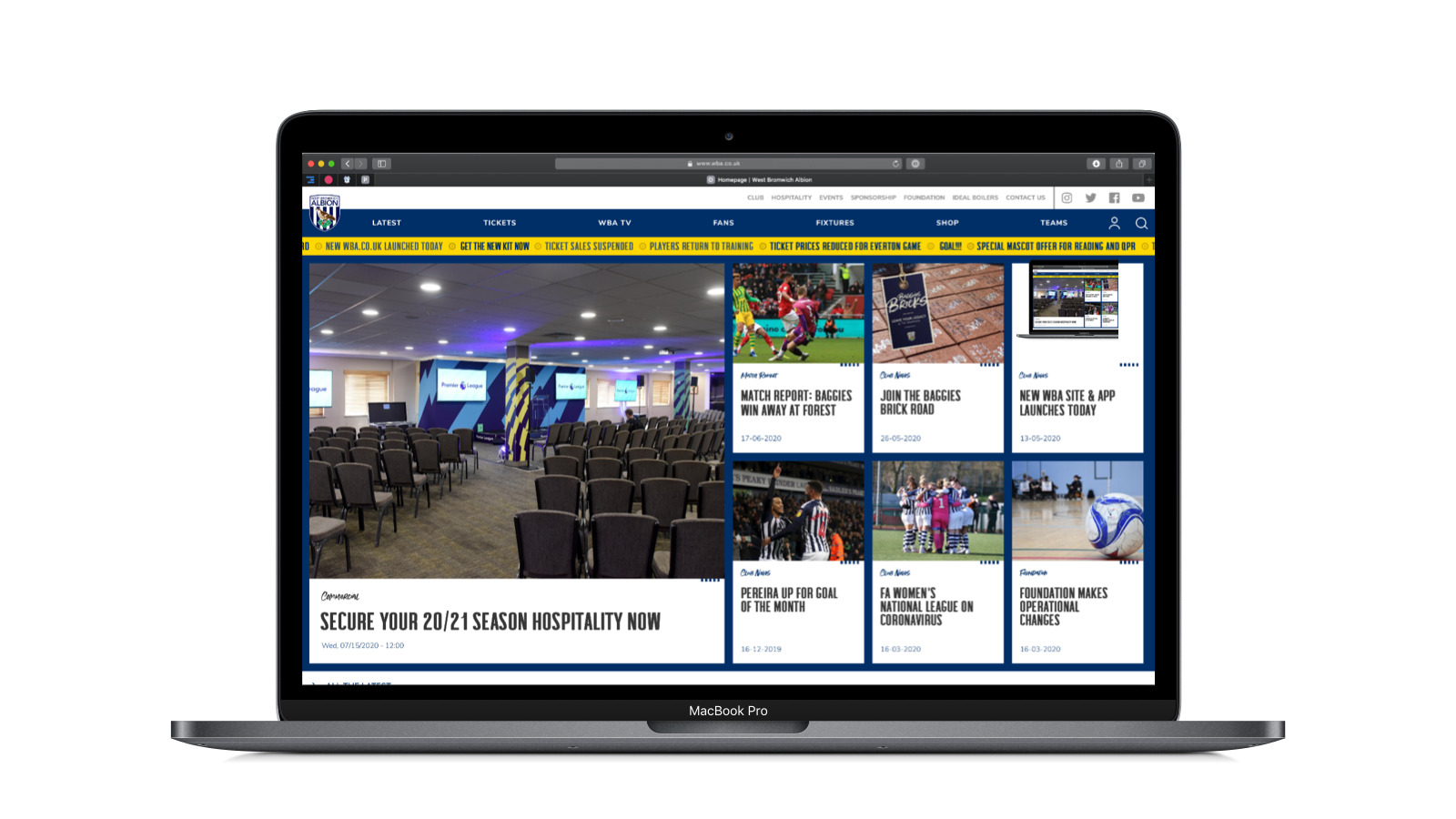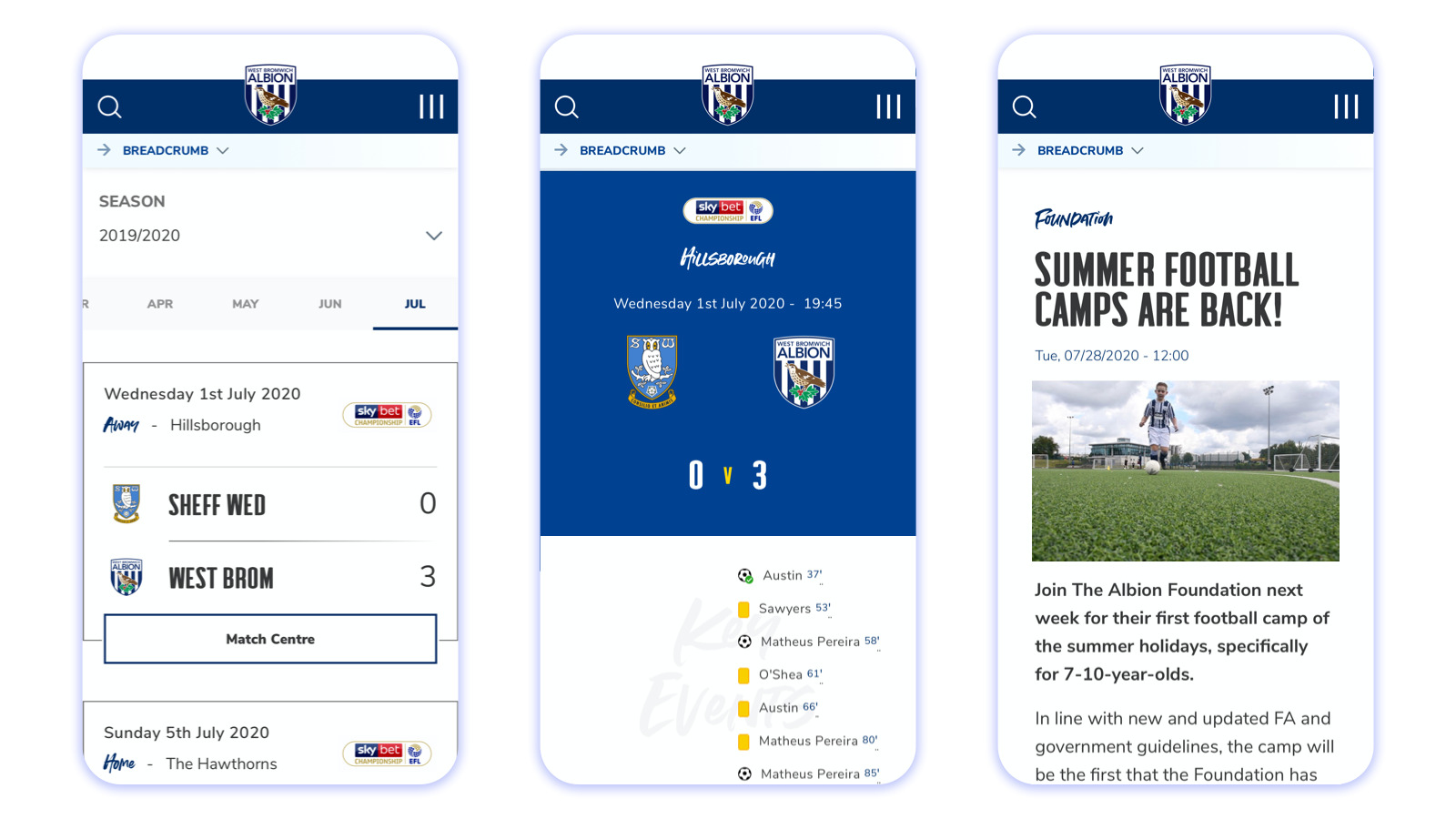 The Club appointed Other Media as digital developers following a rigorous selection process and both club and agency are thoroughly enjoying working together.
Simon King, Chief Commercial Officer at West Bromwich Albion, said: "This is an exciting project for West Bromwich Albion and we are delighted with these initial steps into a new digital era. The website has a fresh feel that is unique to the Club and Single Sign On will bring a much-improved user experience for our fans. With more digital developments to come we hope to deliver greater value to both fans and sponsors through our improved digital presence."
George Crabb, Managing Director at Other Media, said: "West Bromwich Albion have been a wonderful team to work with having such ambition and drive to offer their fans something really special. The launch of the new website, coming just ahead of the new app, is an exciting step for the fans following their team's recent promotion."
Do your fans deserve the best?
Get in touch to see how we can help you engage fans and realise commercial opportunities:
Let's talk