Give Your Fans a Reason to Download Your App
With the 2019/20 football season well under way Swansea City Football Club fans have many reasons to use their club's dedicated app. Far from having an app to tick a box, rather, this club understands the potential of their app to truly engage their fans.
Build anticipation
Last week a countdown timer took pride of place on the home tab on the Official Swans app to build anticipation around the big reveal that was coming on Friday. A call to action enabled fans to request to be notified to make sure they didn't miss out.
A teaser video on the club's website and promoted on their social channels gave some big clues as to what was being announced, with a cameo from the Swans' kitman who is seen dressing mannequins in home and away shirts, and looking on at a bare third mannequin.
Exclusive content
The teaser promotion encourages fans to download the app in order that they will be the first the see the new third kit when launched, as the reveal was coming exclusively on the app.
At 9:00am (BST) on Friday the countdown timer hit zero and app users were prompted to shake their phones to reveal the new the new third kit.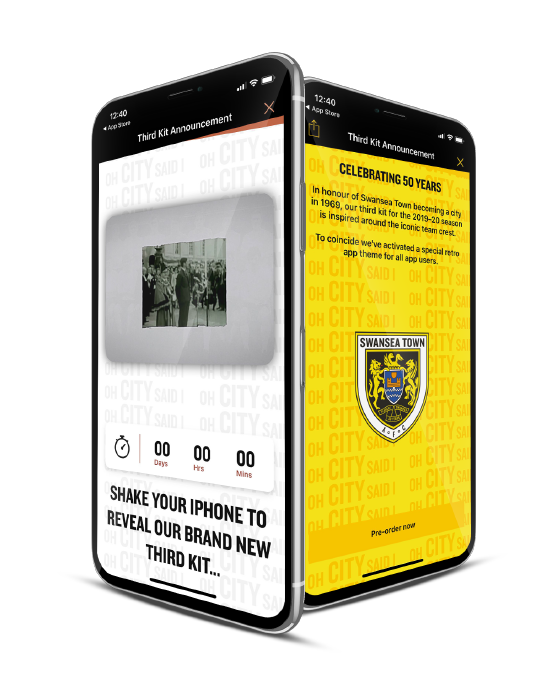 Retro celebration
The design of the limited-edition third kit is a nod to the concurrent 50th anniversary of Swansea becoming a city. As the club state, "The resplendent yellow and blue strip will take a trip down memory lane by sporting the old Swansea Town badge on the shirt and shorts instead of the club's traditional Swans logo."
Mirroring this anniversary celebration the app had a retro takeover on the kit launch day too. The colour scheme within the app changed to the resplendent yellow and blue and the app icon became the old town badge.
Club history
As well as giving fans a reason to download the app this retro app takeover tapped into the sense of history that is an important facet of any sports club.
From our extensive work in engaging sports fans we know that certain things are important to all fans and one of these is tradition. Celebrating the club's history nurtures the tradition that Swans fans hold dear.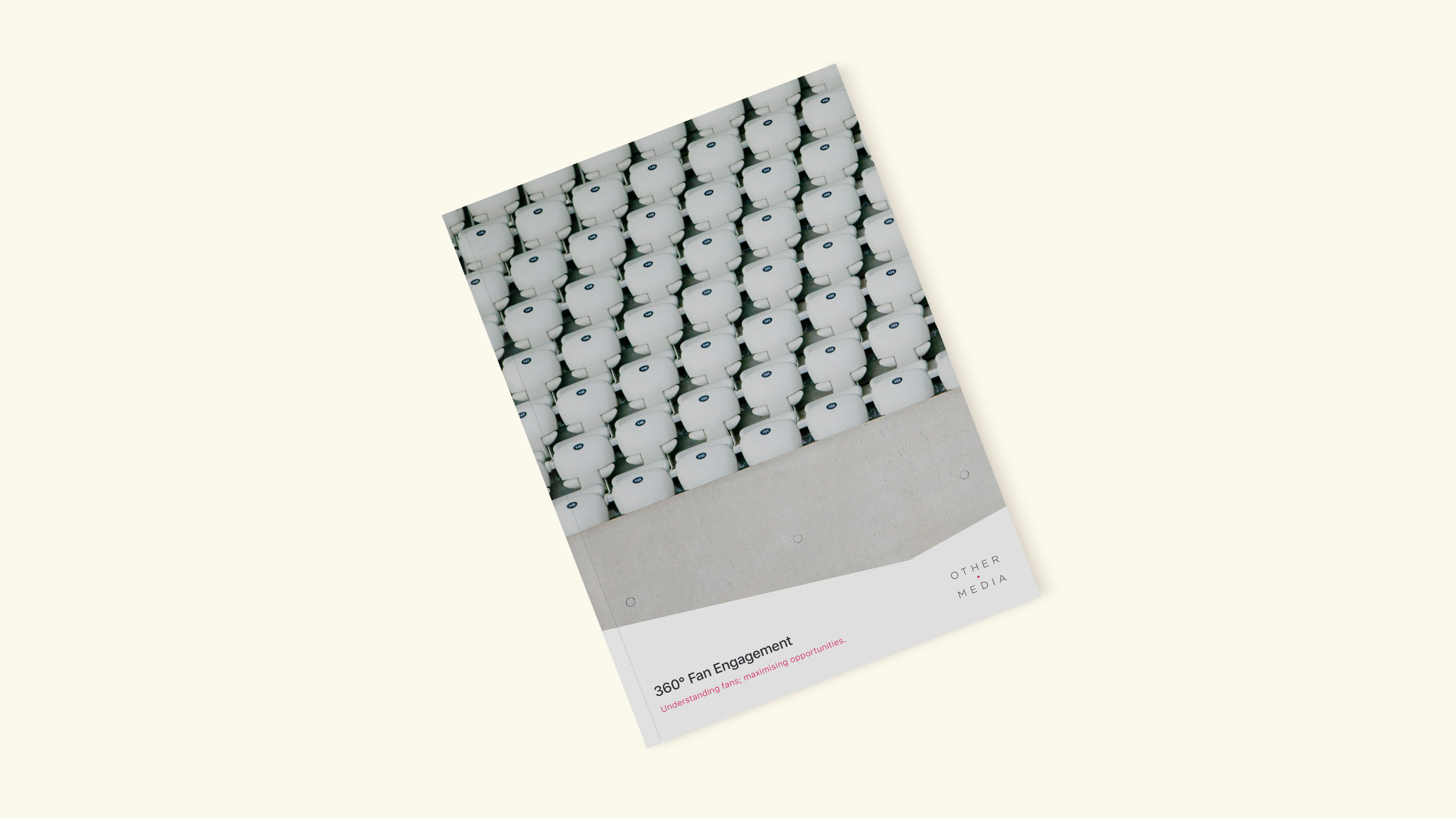 360° Fan Engagement Guide
Find out more about what drives sports fans and how to cater to their needs:
Download Guide
We always get a buzz from working with teams who really want to make the most of digital for their users. This example of giving fans a reason to download the club app and then giving them a little something extra in the user experience, something that they will really feel, is one that we love.
If you have ambitions to make your club or organisation's digital touchpoints work for your fans and for you, then get in touch to see how we can help you, or take a look at our Clubcast platform to see how easy it can be to manage content through one CMS to website, app and more.