Other Media Shortlisted for Agency of the Year: FBA2019
We are absolutely delighted to have been shortlisted for 2 awards at this year's Football Business Awards: Agency of the Year, and Best Use of Technology in a Football Club for our continued work with Swansea City AFC.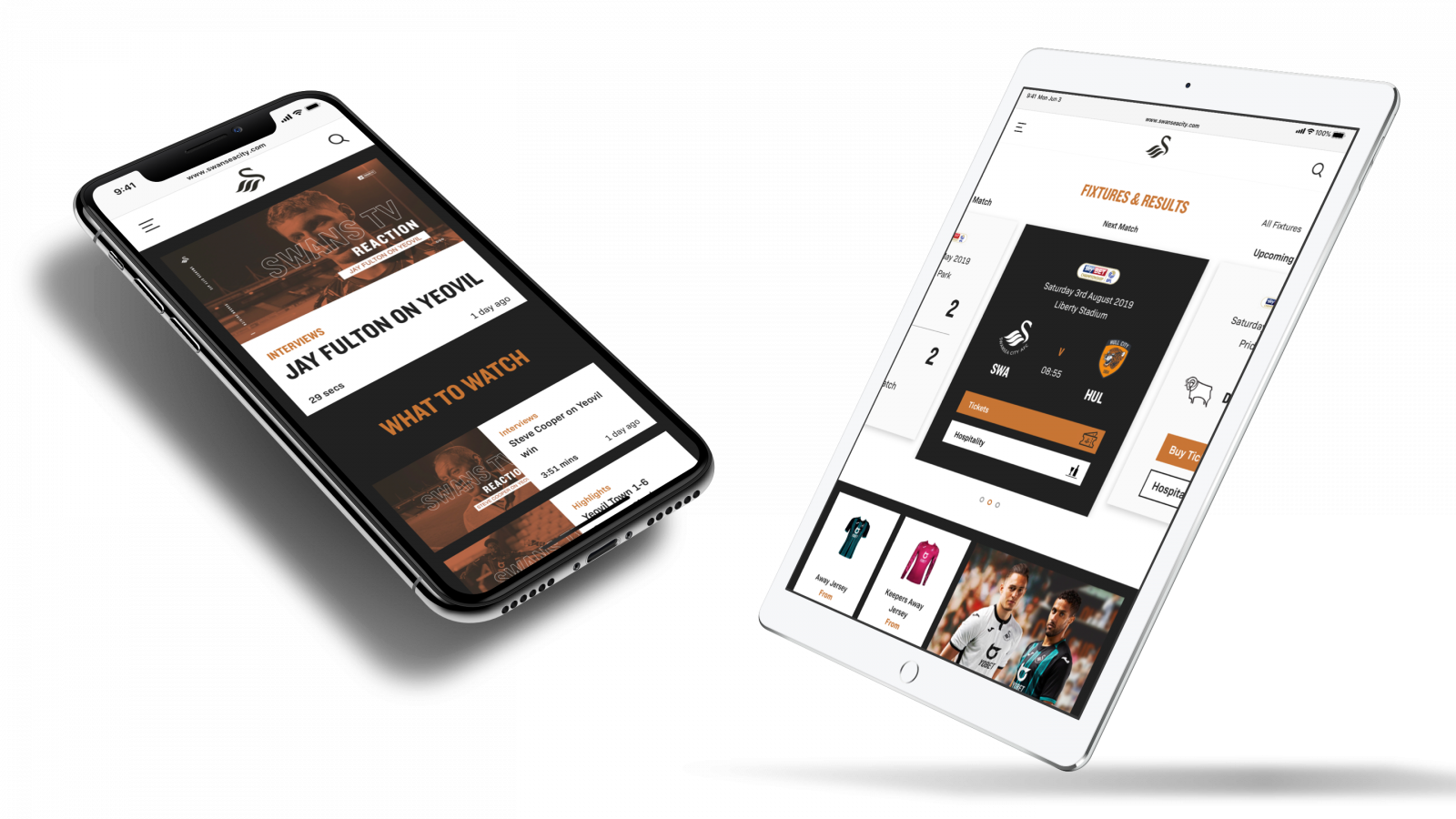 The Clubcast Solution
Having recently launched our Clubcast platform to help sports organisations to provide a complete digital fan experience, we are thrilled to have the work we do within sport recognised in this way.
As well as other clubs and organisations, Swansea City Football Club power their mobile-optimised website and iOS and Android apps through Clubcast's Drupal 8 CMS to efficiently maximise their fan engagement efforts.
The work we have done with Swansea over the last season has built on a fantastic app that made them the first club in the UK to integrate single sign on and bring in-app ticketing to their fans. They now have a sleek new website that superbly caters to the more than 80% of visitors that are accessing the site on a mobile device. Crucially, both are managed through one CMS and the data and insights they receive is helping them to personalise the content fans see which is hugely improving engagement.
About the Football Business Awards
The Football Business Awards is the annual event that pays tribute to the supporting businesses that assist and enable the success of the game.  A national event with a ceremony at the end of November, these awards recognise and reward the off-pitch talents and endeavours that are an invaluable, if sometimes invisible, part of the fabric of football.
Being nominated in these two categories makes us especially proud as it means that not only are we an agency to be taken note of for our work, but that we are working with forward-thinking clients, and we love that.
If you think you could benefit from our sports fan engagement expertise, then get in touch: