Other Media and Vollebak Win Best Website Design at the Drapers Digital Festival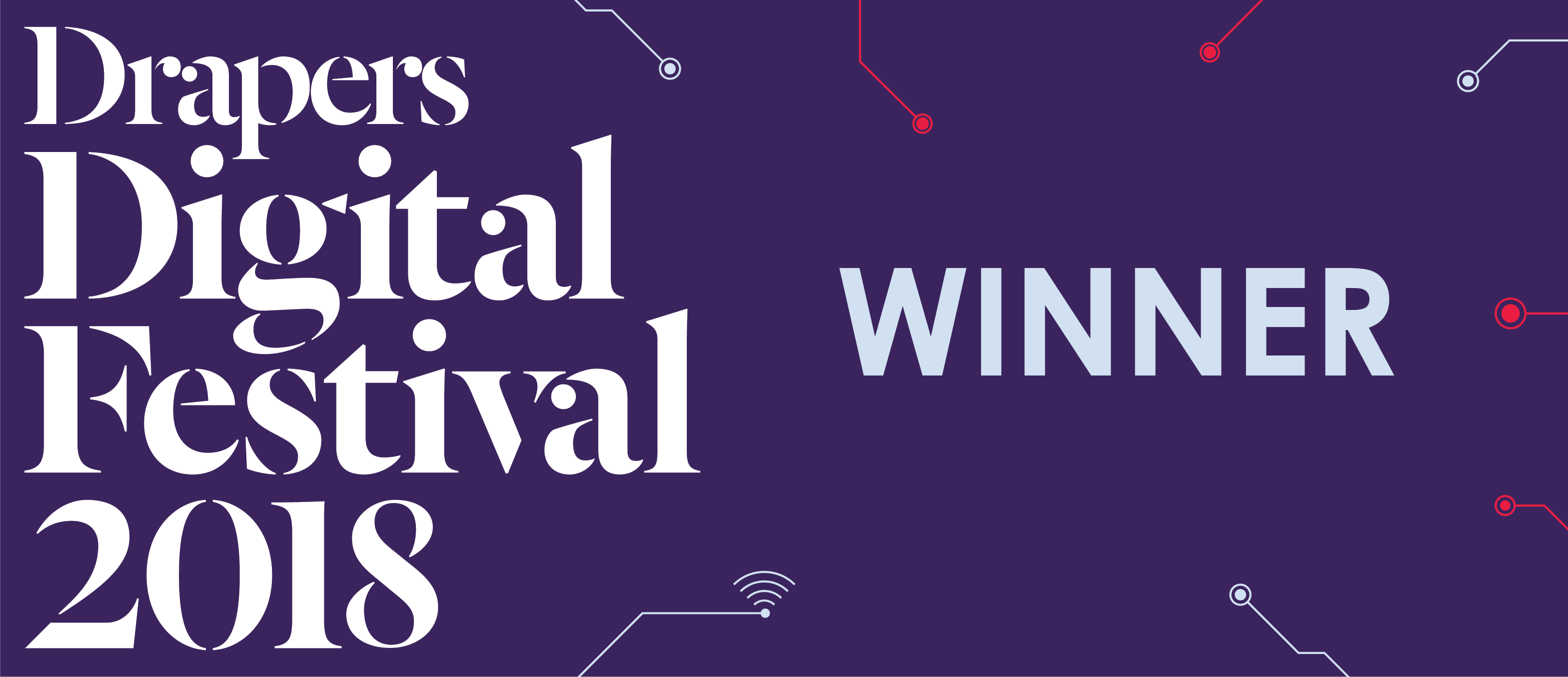 The culmination of the Draper's Digital Festival 2018 was a glittering awards night where the best of the UK's digital and fashion industries were rewarded for their innovation and hard work. Other Media were there with Vollebak, having been nominated in two categories; Best Use of Content and the prestigious Best Website Design.
Being seated at a table at the back of the large room at The Brewery didn't bode well as we'd (wrongly) assumed that the winners would be seated on tables closer to the stage, where comedian Kerri Godliman was delivering her hilarious and edgy set.
The 4th award was the Best Website Design category, where Vollebak faced competition from some of the best around including Monreal London, Skinnydip London, Moda in Pelle, Belle Lingerie, and Oasis. With the judges praising the winning design that had 'brought influences from outside the world of fashion', Vollebak was announced. Despite our supreme confidence in how damned good this site is, you still prepare to congratulate the winner, never expecting it to be you. So after staring disbelievingly at each other and picking our jaws up off the floor, Matt (Senior Designer), Margaux (Project Manager) and I made our way to stage and were handed one of the largest and heaviest awards that we've ever held. A handsome addition indeed to the Other Trophy Cabinet.
We're thrilled that our work for such great clients and such an innovative new brand has been recognised and it proves that when you have a great relationship between agency and client, the results often go beyond anyone's expectations!