New App Augments Posh's Fan Experience Platform
Having recently left the EFL digital cohort and launched their impressive new website The Posh have now unveiled the latest asset in their fan experience toolkit: the official Peterborough United App on iOS and Android.
Powered by Clubcast, Other Media's fan experience platform, both the website and app are custom-designed to offer Peterborough United supporters a seamless experience wherever they interact with the club digitally.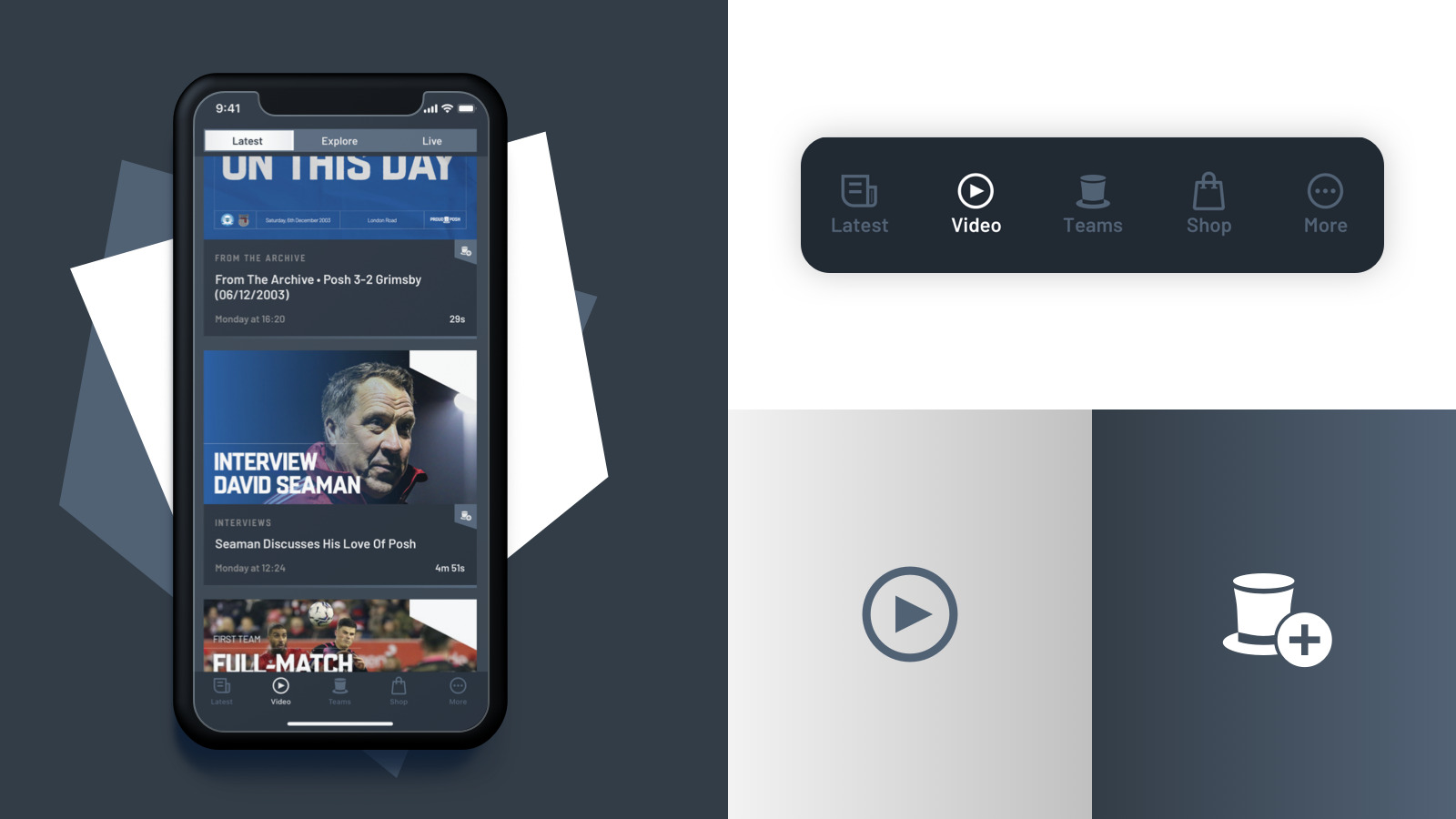 Unified platform
Clubcast enables the club to create, schedule, manage, and publish content to all touchpoints. One centralised system lets you control content, advertising, communications and all the integrations.
As well as the website and app, the club can now look to integrate voice and retail to the platform to further streamline the user experience and make cross-selling simple and effective across all touchpoints.
Content out, data in
Every interaction that a Peterborough United fan has with their club helps the club to improve their experience. Single-sign on already gives fans much improved interactions but also, crucially, feeds back invaluable data to the club allowing for segmentation of communications, like push notifications, and personalised content.
This continuous feedback loop means that the individual supporter's experience continues to get better and the club are able to target their marketing efforts and improve conversions.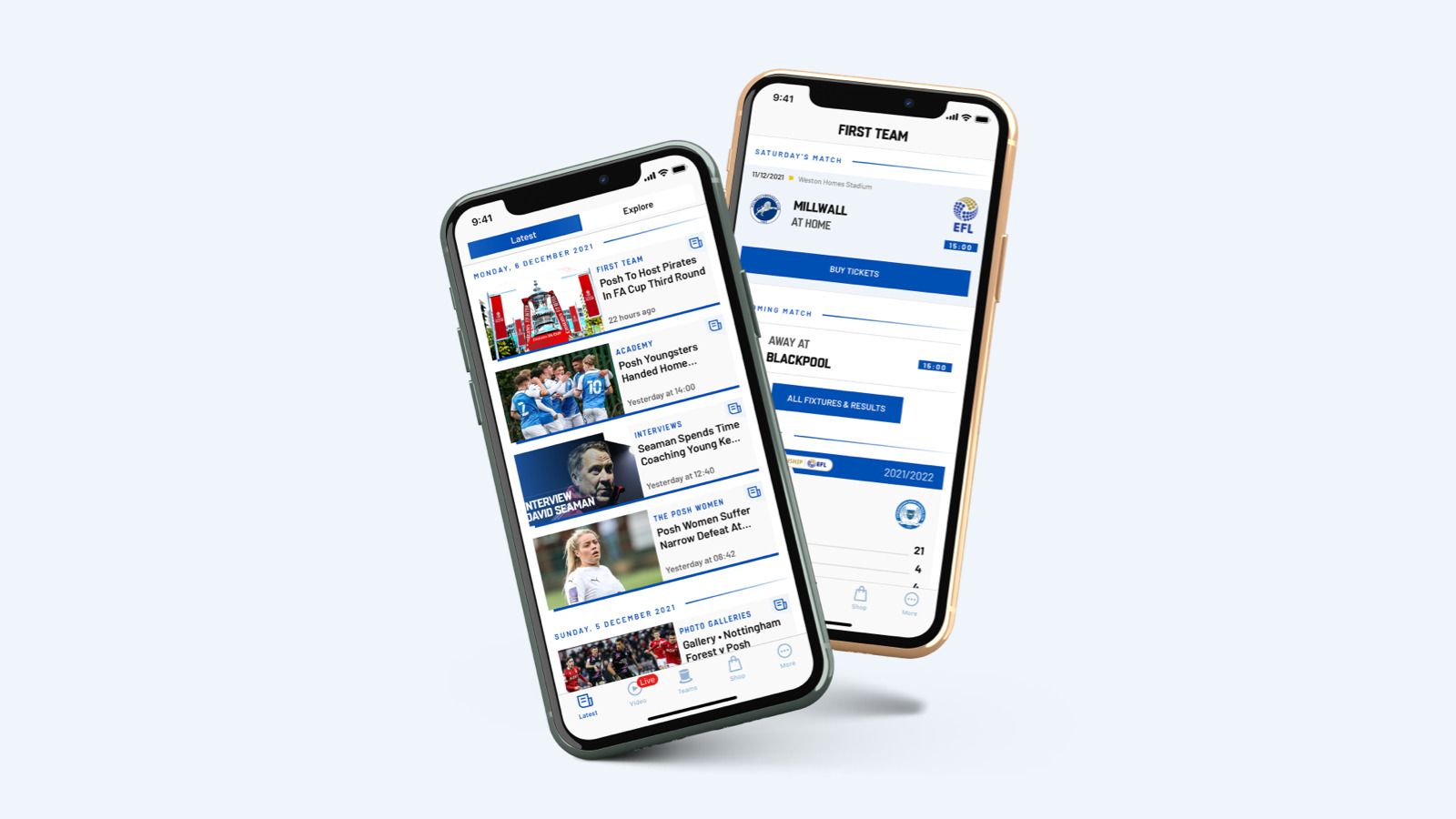 Value for fans, club, and partners
The quality of the designs that we have executed for Peterborough United means that the club have a growing digital toolkit with which to engage fans that will encourage those fans to interact with the club time and again.
As well as gratifying the fans this is also giving the club valuable opportunities to funnel user journeys and there is a wealth of very attractive sponsorable space across the website and app for partners to benefit from without impinging on the user experience.
Affordable…and essential
The Clubcast fan experience platform (FXP) is available with no upfront cost and an affordable monthly payment that reflects the package that suits your needs.
We'll deliver you an FXP that incorporates all the integrations you expect, like stats, and those that you might not have yet considered, like mobile ticketing or native integrated retail. The quality of the products in your toolkit will be world class (just take a look at any one of our Clubcast case studies – all powered by Clubcast, but all unique to the club).
You will have everything you need to own the fan experience, to delight your fans and boost your bottom line.
Looking for better engagement and bigger returns?
Our Clubcast powered websites, apps and voice skills can help you deepen fan engagement and boost club revenue.
Get in touch