New App Amplifies the Addicks' Fan Experience
The hotly anticipated, brand new Charlton Athletic app is now live – bringing fans closer than ever to their club.
There has been significant work off the pitch to substantially upgrade the digital fan experience with a brand new website and now the launch of the club's new app for iOS and Android is taking it to the next level.
Premium app
With the brand new app there has never been a better way to follow all things Addicks. Available in an instant, easy to navigate, and with customisable notifications app users will be the first to know the latest breaking news or when a goal hits the back of the net, the app is where it's at.
With interactive features – quizzes, polls, and score and line-up predictors – fans can feel more connected than ever to everything happening at The Valley.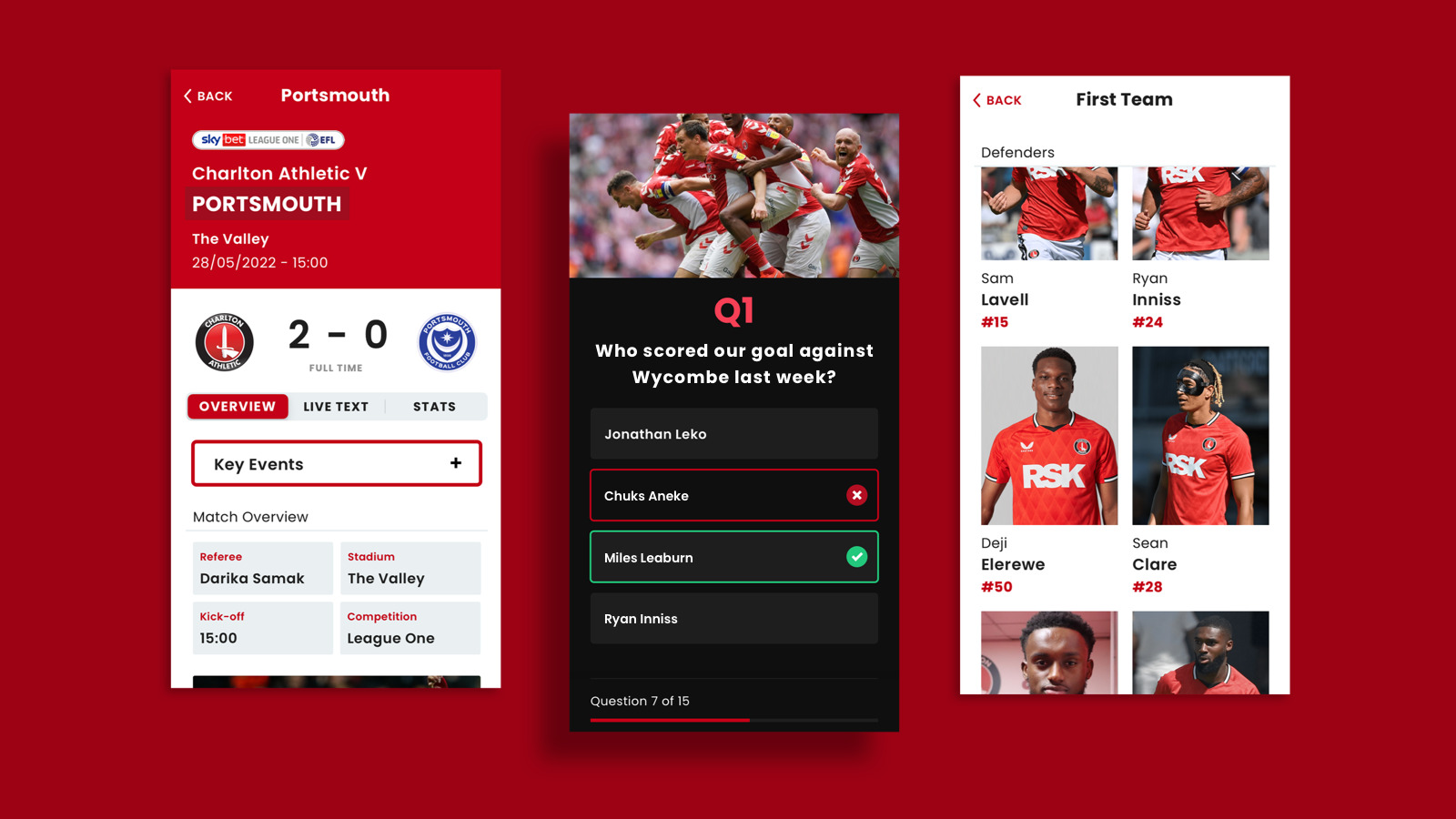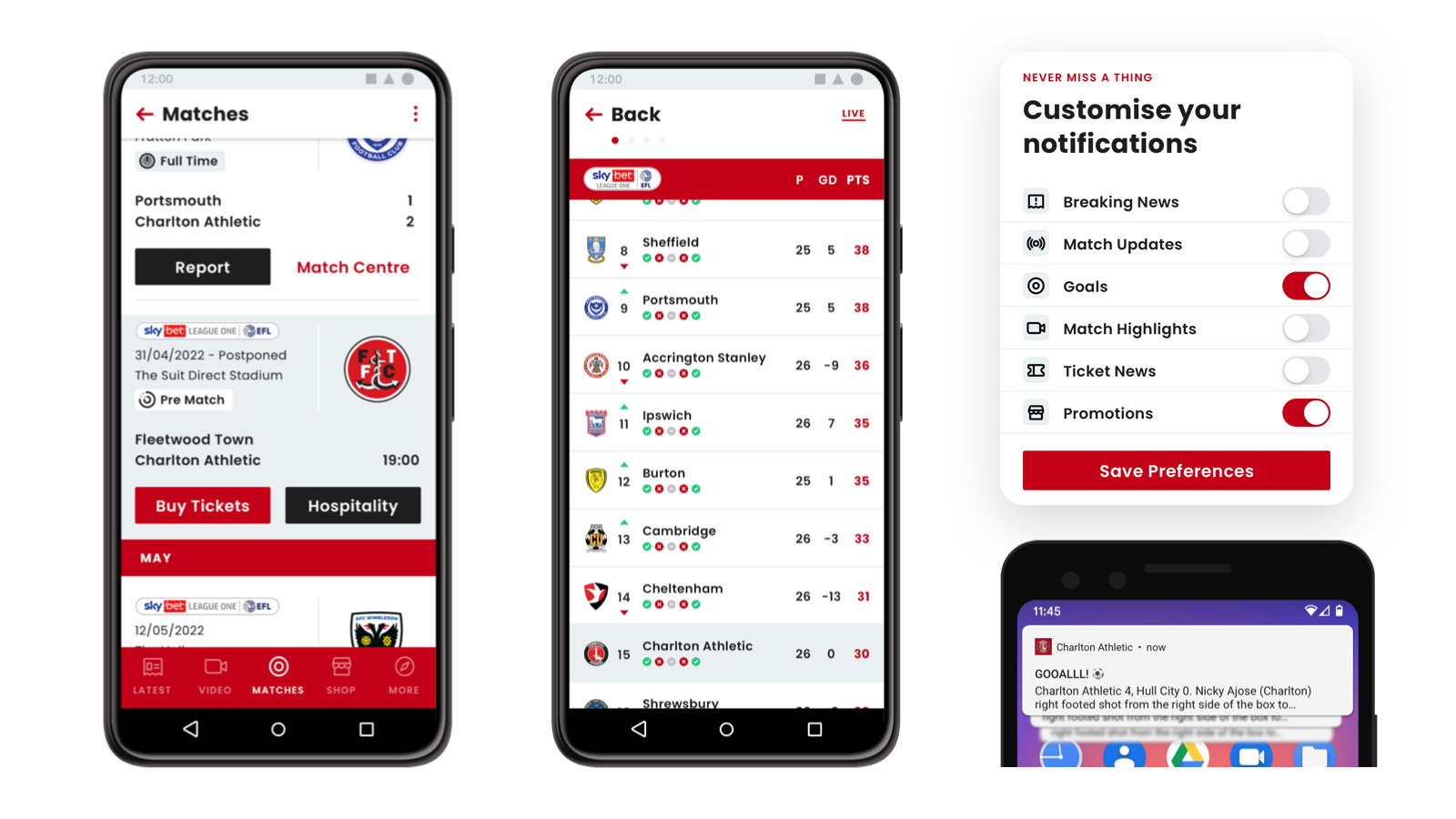 Fresh, revamped website
The Addicks App augments the recently refreshed club website. The bold, fresh new website design provides a one-stop hub for Charlton fans with coverage of the men's first team, women's first team, academy, girls' Regional Talent Club, and Community Trust.
Home to the hugely popular CharltonTV platform, the website and app provide an upgraded viewing experience. And for when you can't get to a game, and it's not available for broadcast, the Live Match Centre brings you all the action on desktop, tablet, and mobile via the website or app.
Fans will still find everything else they'd expect from their club, from fixtures and results, to player profiles and league tables. It's easy to find and buy tickets and the latest merch too.
Beautifully designed; simple to manage
The new website and apps have a custom-designed front end and are powered by our Clubcast fan experience platform – delivering all the content and functionality a fan needs, simply and easily managed by the club's digital team.
Do it well: reap the rewards
With an Other Media designed, delivered, and supported digital fan experience toolset, Charlton Athletic have the best digital experience for their fans. The attention to detail in the design of the platforms leads to superior engagement and more conversions (retail, hospitality, tickets, etc.) as well as  returns for partners. If you're going to do it, do it well.
"This significant digital upgrade heralds a new era for the club's fan experience and we're thrilled to be not only making things better for the supporters but also easier for the digital team. With Clubcast powering the meticulously designed new website and apps the club can effortlessly deliver everything the fans need at their fingertips."