Leaders Interview: West Brom's Digital Success
Leaders in Sport's David Cushnan talks to West Bromwich Albion's Head of Marketing Laura Gabbidon, and Other Media's Managing Director George Crabb about the club's departure from EFL Digital to develop their own website and apps and how incredibly successful this has been, with so much more still to come.
"We saw incredible results in terms of referrals to our ecommerce platforms"
You can watch the full interview, below, to find out what they did, why, and how it's transformed the fan experience and produced an enviable 451% return on investment.
The interview uncovers insights such as:
Enhancing revenues through retail, ticketing
Improving the fan experience
New opportunities with sponsors and partners
The Other Media process and Clubcast Fan Experience Platform
What clubs of any size can do to up their digital game
Authentically reflecting the club brand
"We were so excited when we first saw the designs because it really felt like us."
"The main thing I would say to clubs is "think mobile"...that's the way that you can make a difference to the supporters, to the fans and to how they interact with the club, and how you can unlock some new commercial opportunities as well."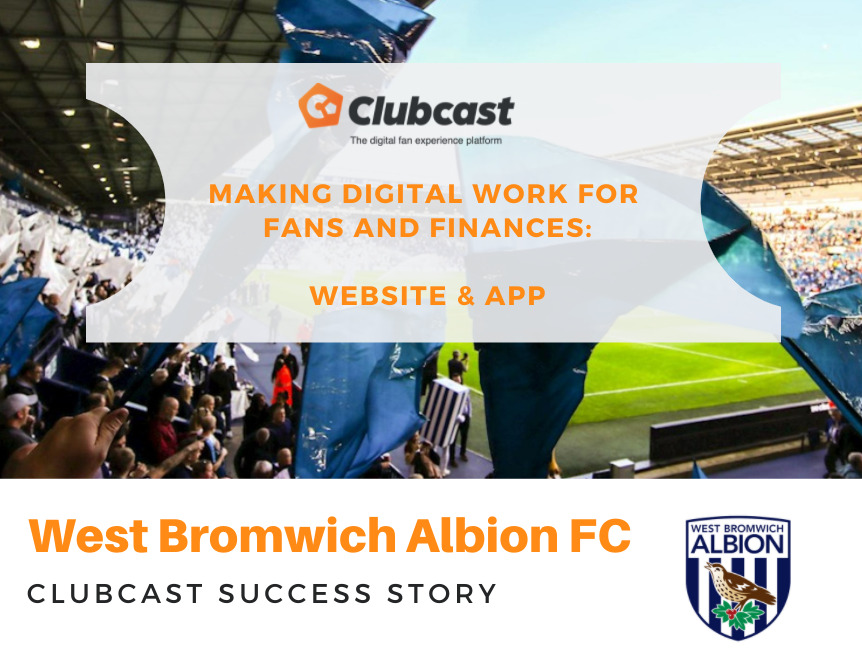 West Brom Success Story
Download the case study to see more of the project that is proving such a hit with fans and reaping rewards for the club
Download