UK Anti-Doping
Protecting the right to enjoy doping-free sport is a big responsibility, and an important one, and it needs a lot of support, not least of all from the go-to source of information on the subject, the UK Anti-Doping (UKAD) website.
Reaching its tenth birthday, UKAD's website was showing its age and in need of a transformation to make the crucial support and educational resources easily accessible to support the culture of clean sport.
By starting with understanding the website's users (from teachers and parents of children discovering the spirit of sport to elite athletes and their support teams) we were able to deliver a refreshed, user-led experience to aid UKAD in their mission to keep sport clean.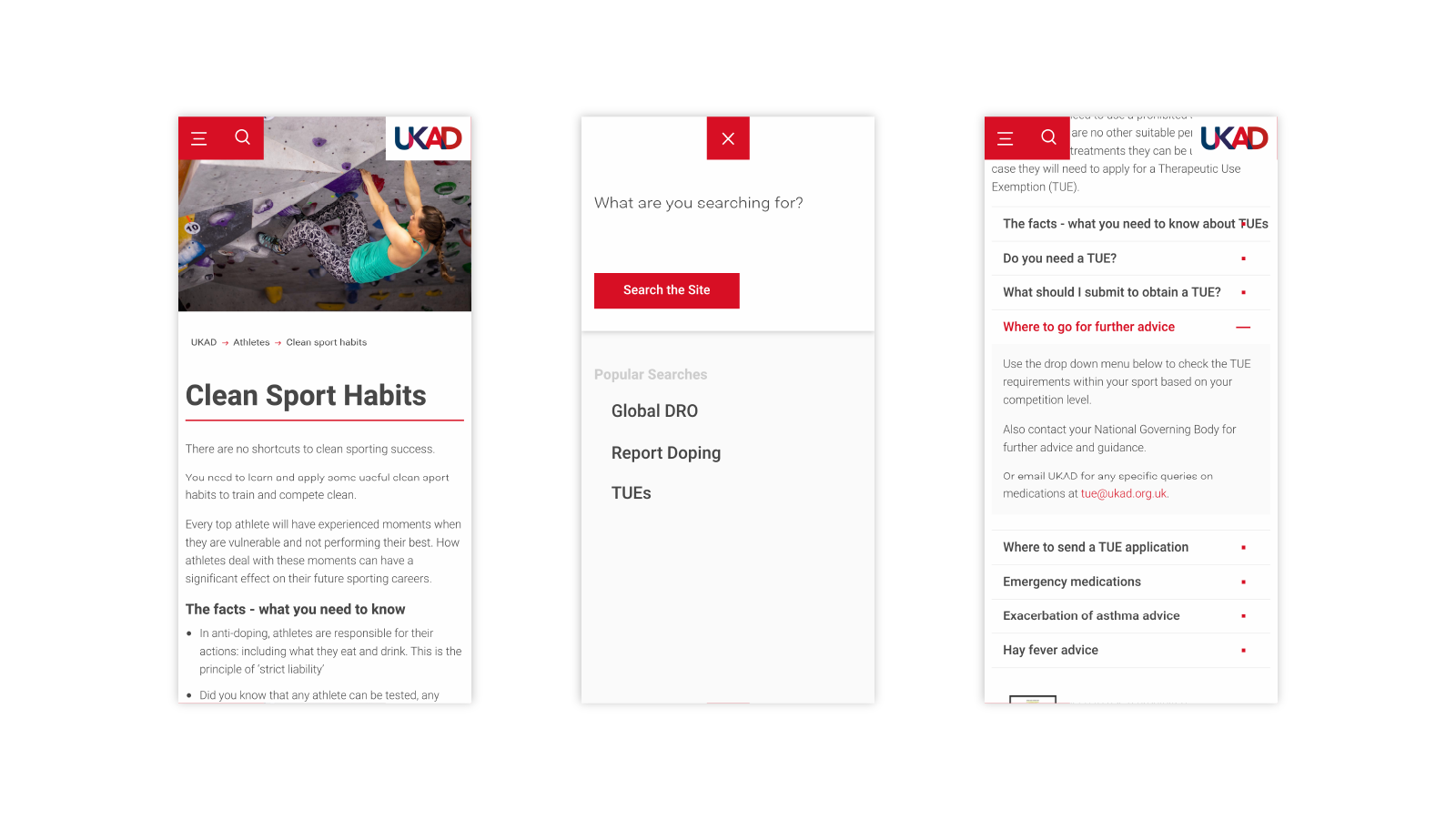 Powerful CMS
We always recommend the CMS that is right for each individual project. In most cases, we implement open-source solutions. In this case, we employed the best-in-class open source Drupal 8, supported by a dedicated community of developers, of which our team are active contributors.
The UKAD team now have a website that is easy to update, by multiple contributors and with custom permissions, simplifying managing workflow.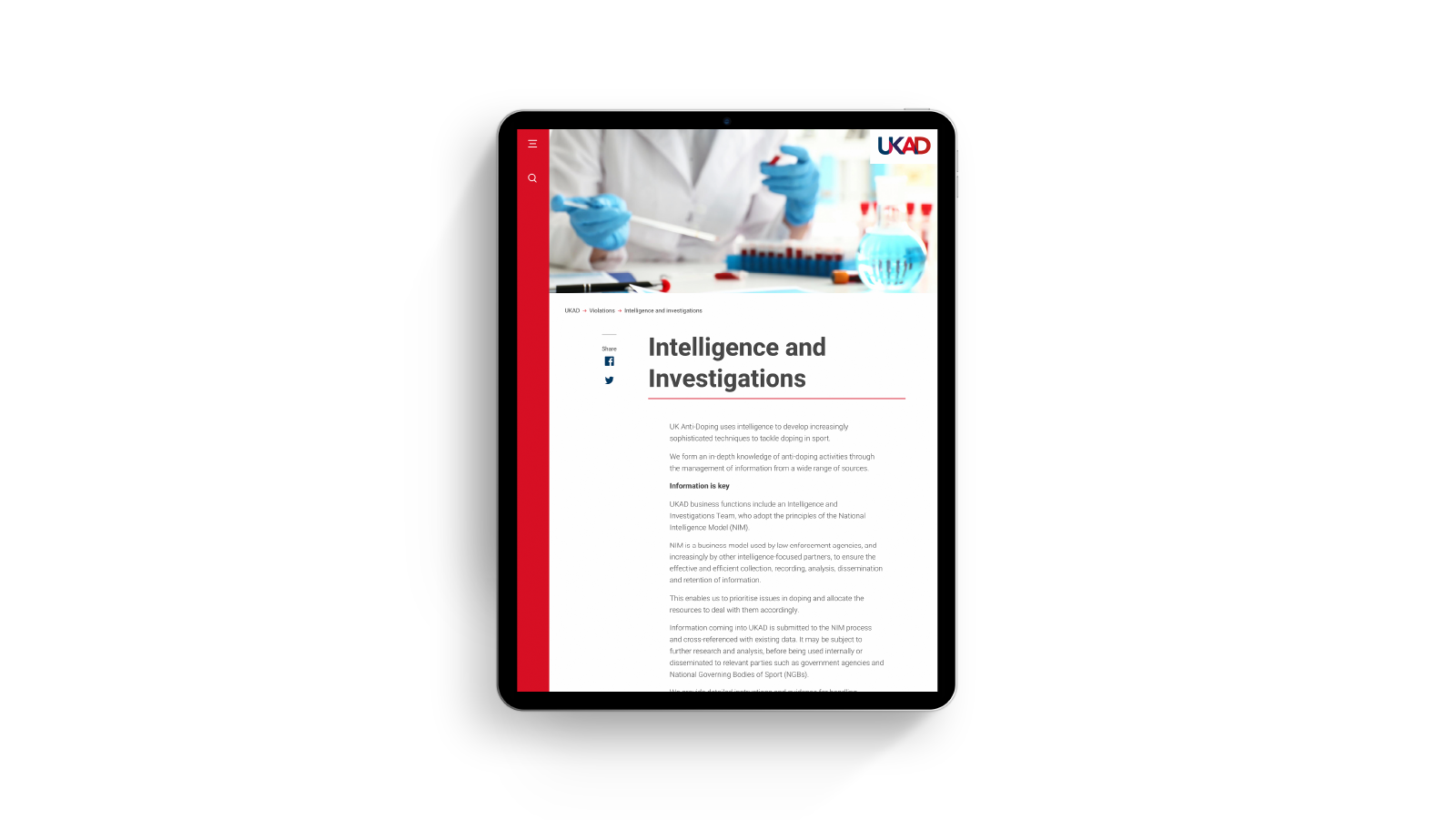 Authoritative Appearance
By redesigning the appearance and layout of the website, we have developed a destination that looks the part – that of the authority on promoting clean sport in the UK; the go-to place for definitive information on anti-doping rules.
Refreshed imagery is carefully chosen and presented to support the fresh, engaging feel of the website.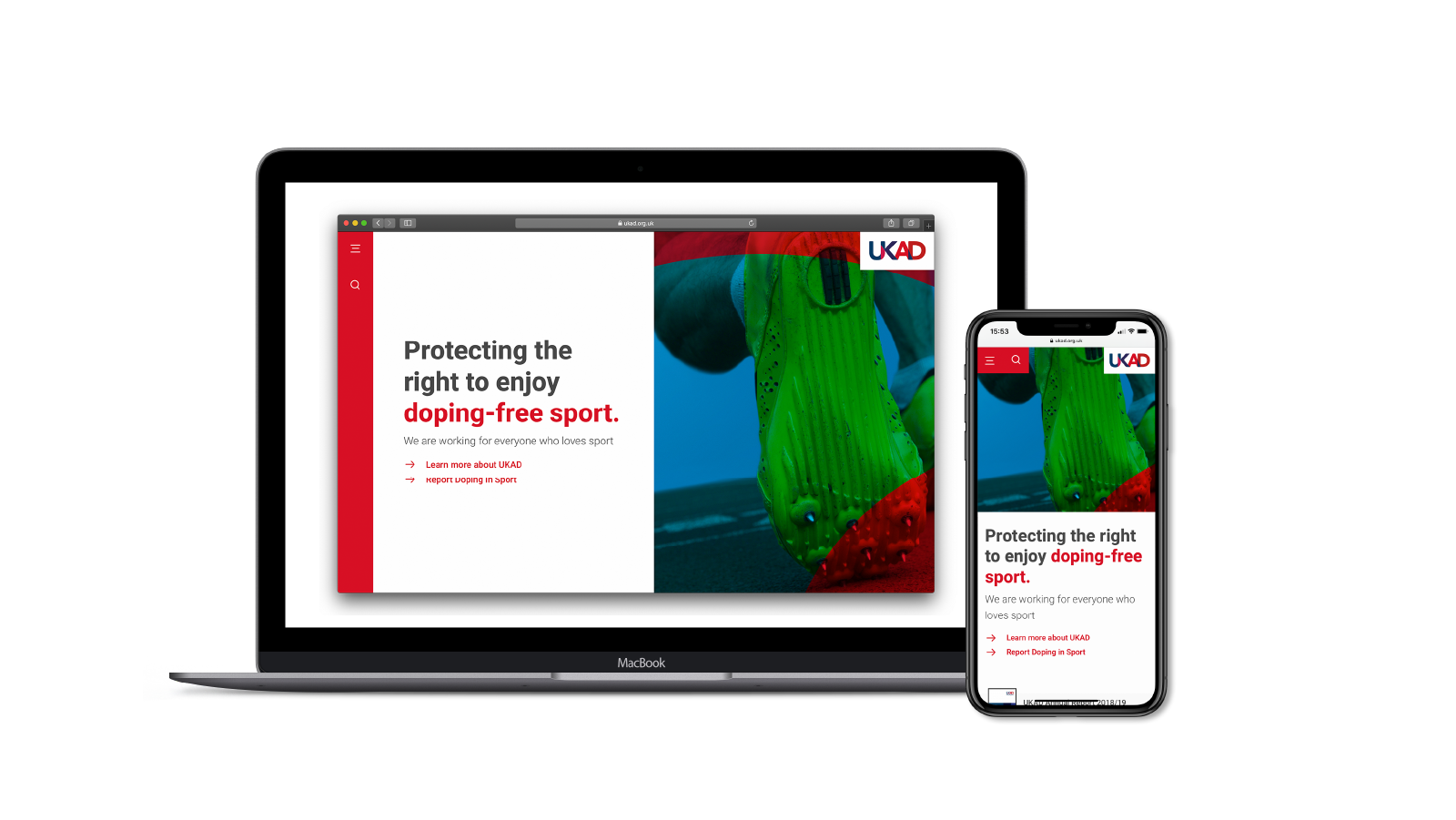 Fast, Responsive, Mobile-First
A clean, fresh website that looks great on desktop needs to firstly look great on mobile devices. Many users will access the site on the go, in any given location and so this site is fast, with fully responsive pages and imagery, giving a great experience however it is viewed.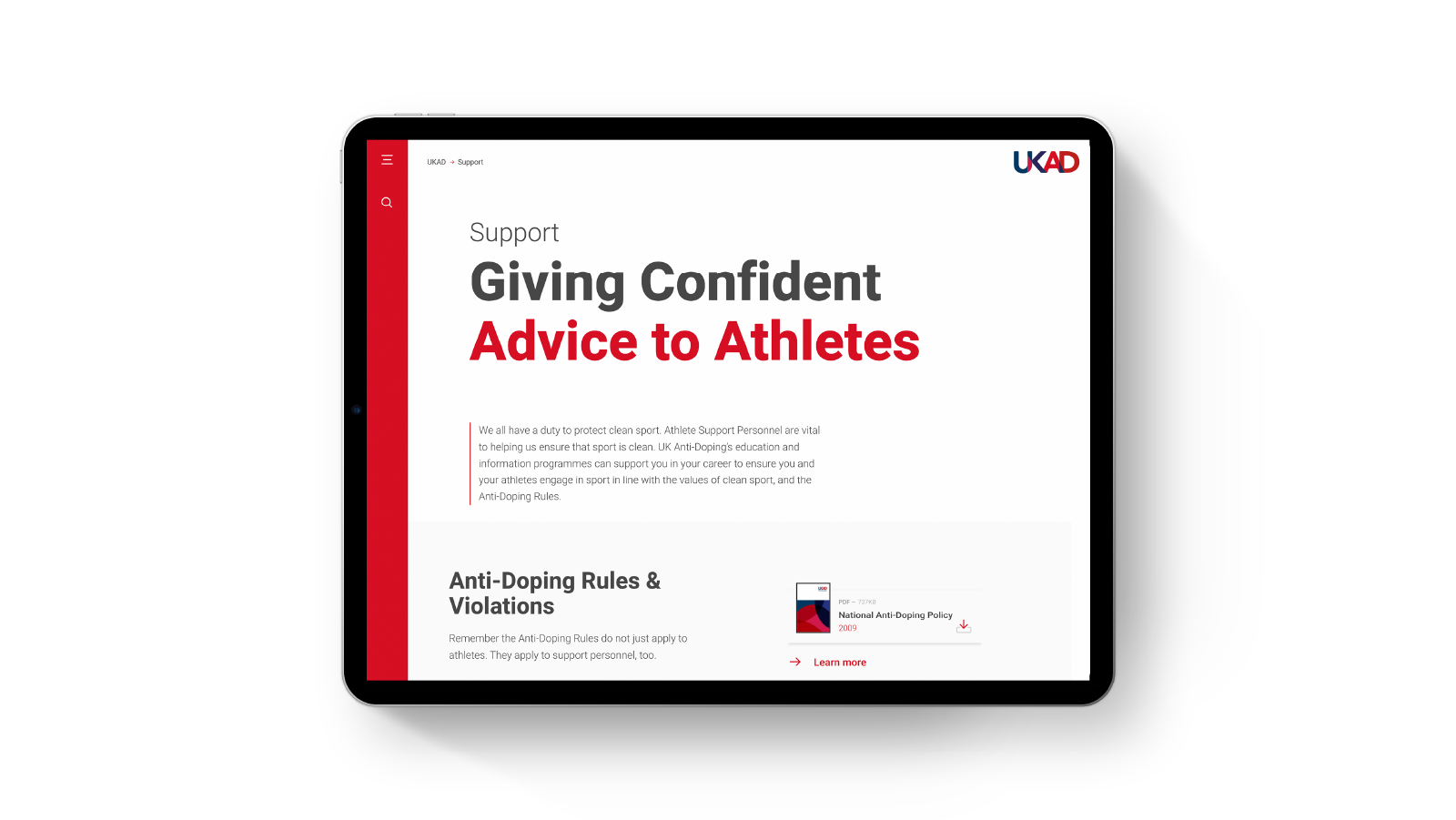 The Spirit of Sport
An important part of UKAD's remit is to publish Anti-Doping Rule Violations (ADRVs) and provide a great deal of information on what not to in order to stay clean. It is therefore important that we emphasised the educational resources that celebrate the spirit of sport. News focusing on clean athletes and their motivations, educational resources for children beginning their journey into sport, and everything that focuses on the right path to follow are brought to the fore.