National League TV
As the 5th tier of English football the National League represents 24 clubs across the country and supporters who need a way to watch the action when they can't be at the game in person.
The challenge
All divisions below the Premier League are able to stream games outside of the 3pm blackout (Article 48) that are not part of a rights package owned by other broadcasters. All divisions except the National League. The league's clubs and supporters were missing out on crucial revenue and the chance to watch matches when unable to attend in person.
As soon as a board decision was made that eligible games could be streamed, a solution was needed that could be delivered quickly and with no compromise on quality: something we excel in thanks to our experience and expertise.
Our solution
In order to offer OTT streamed live matches, as well as on-demand replays and highlights videos, we designed and delivered a simple but effective streaming site that allows supporters an easy-to-use destination to watch live streams and video highlights of their team in action.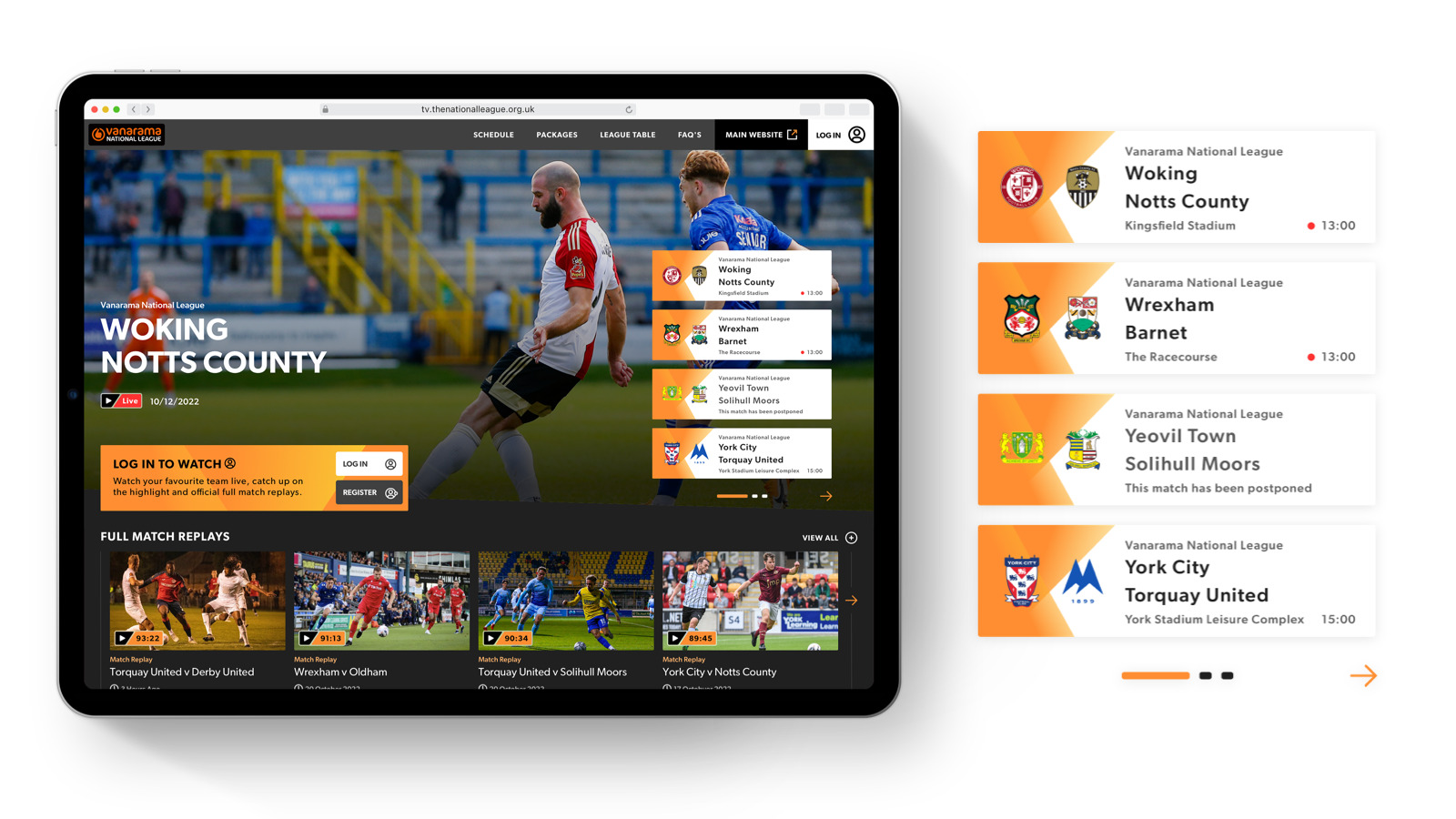 The homepage gets your to where you want to be with ease: displaying upcoming fixtures and providing quick and easy access to the games when live.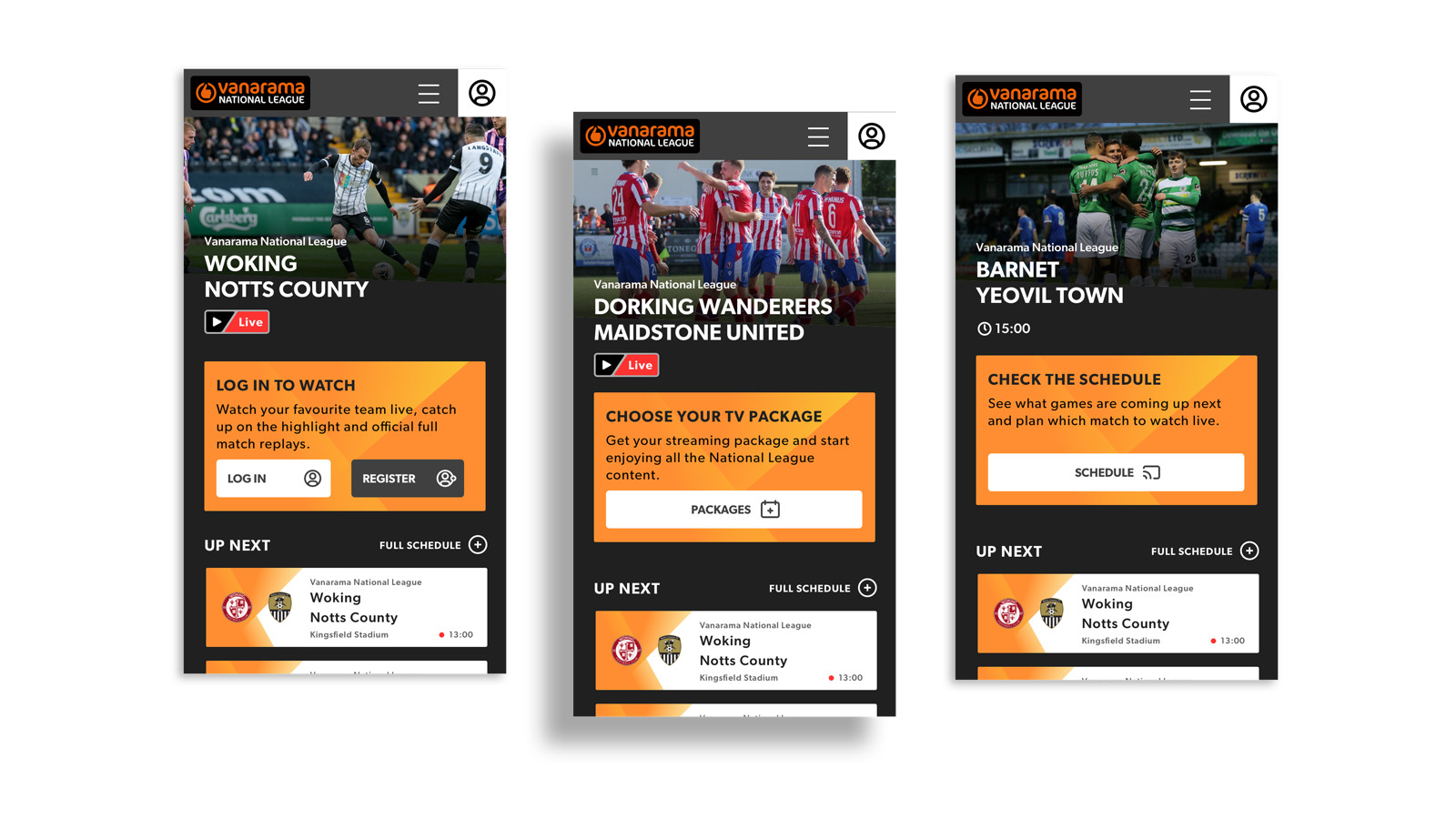 On mobile the dynamic login block encourages users to take the next steps from creating an account and signing in, to purchasing a pass and checking out, to browsing the schedule and choosing the match to watch.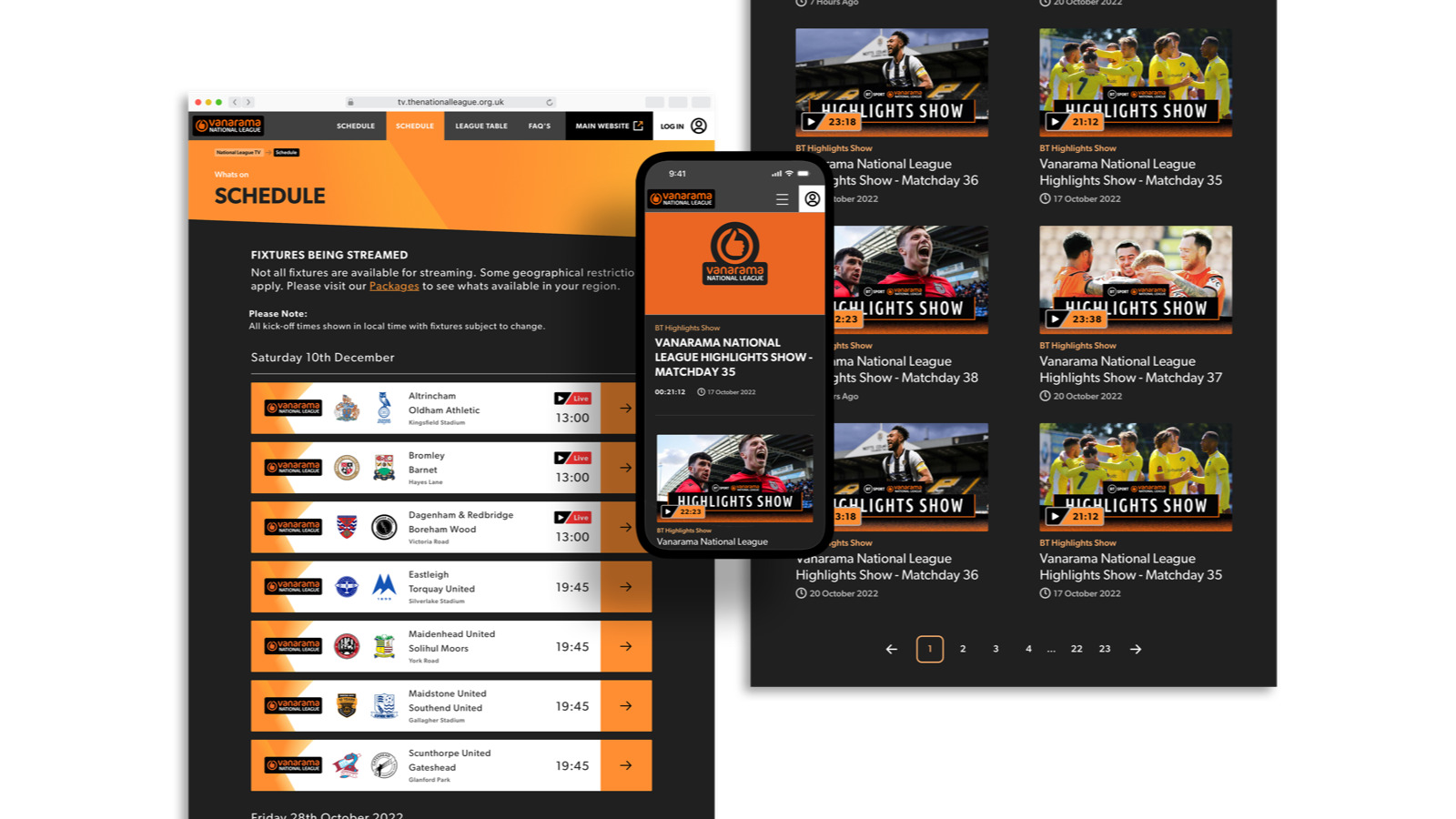 Live updating schedule screen shows matches available to watch live.
Player page on mobile allows distraction-free streaming.
Video-on-demand listing page augments the experience by offering match replays and highlights available any time.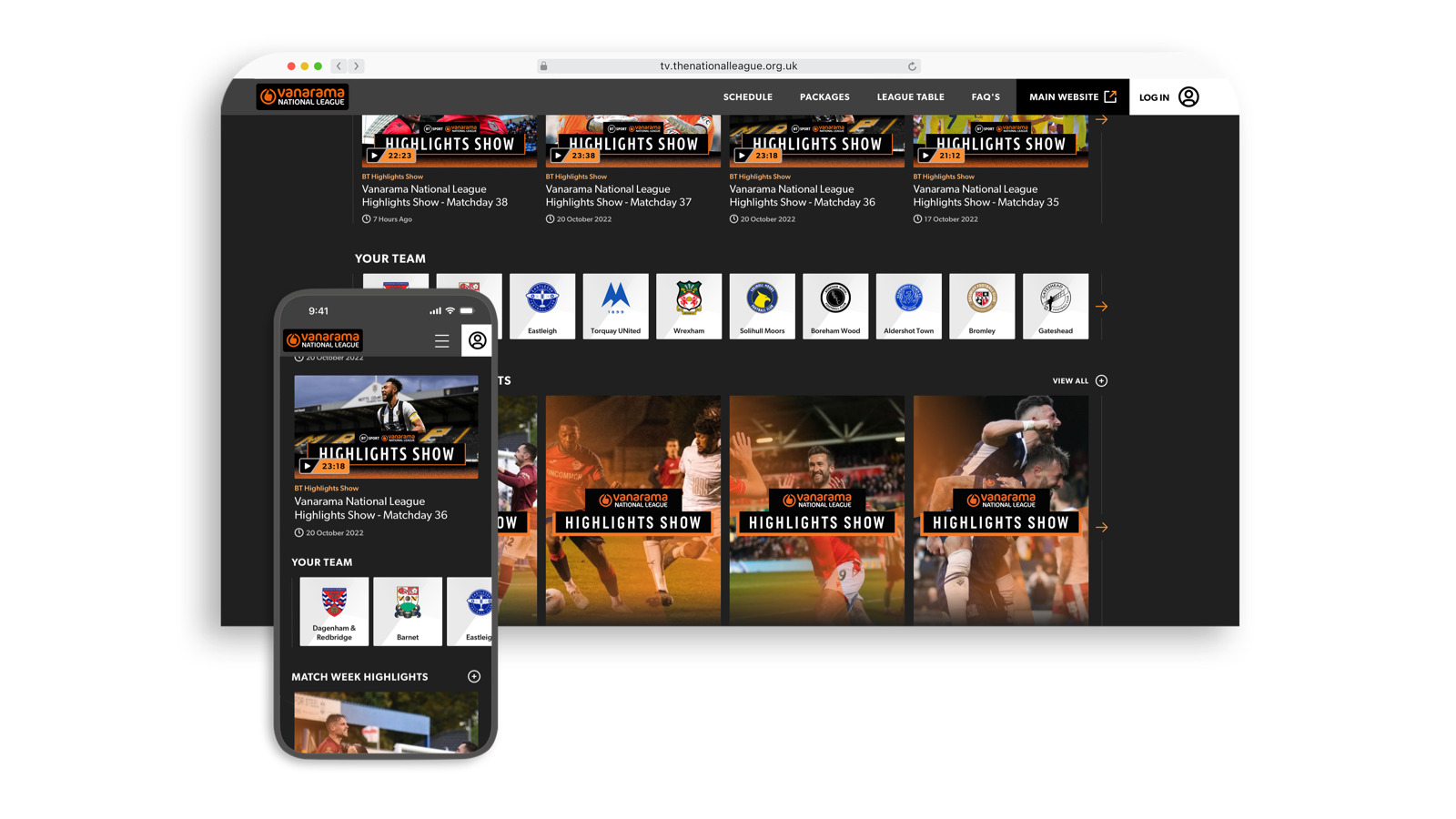 Carousel showcases all National League teams' websites for enhanced discoverability.
Fans can now stream available live matches and watch on-demand content from every game, such as match highlights and full match replays, on the brand new nationalleaguetv.com. Packages are available to purchase offering single match, monthly, and season subscriptions to view. The new platform offers a convenient and easy-to-use experience for fans to enjoy more of the on-pitch action when they can't be at the game and represents a significant step for the National League in bringing fans closer to more of the action.