Grounds Management Association
Following the recent re-branding of the Grounds Management Association (GMA) website Other Media has worked with the GMA to develop and launch The Grounds Management Toolkit, a vibrant and user-friendly resource that aims to deliver an all-round improved customer experience for users accessing the wealth of material available for groundskeepers.
Every football, cricket, rugby union and rugby league team up and down the country needs a pitch on which to play, no matter whether that play is at grass roots or international level. Maintaining and developing these grounds is an essential role for all clubs and can make a difference to not just how playable the pitch is, but whether it can be used at all. Revenues and results can be heavily influenced by the condition of a sports team's pitch.
The GMA Toolkit brings together key guidance from the ECB, England Rugby, FA, and RFL, enabling groundskeepers nationwide to keep the pitches, on which teams rely, in peak condition.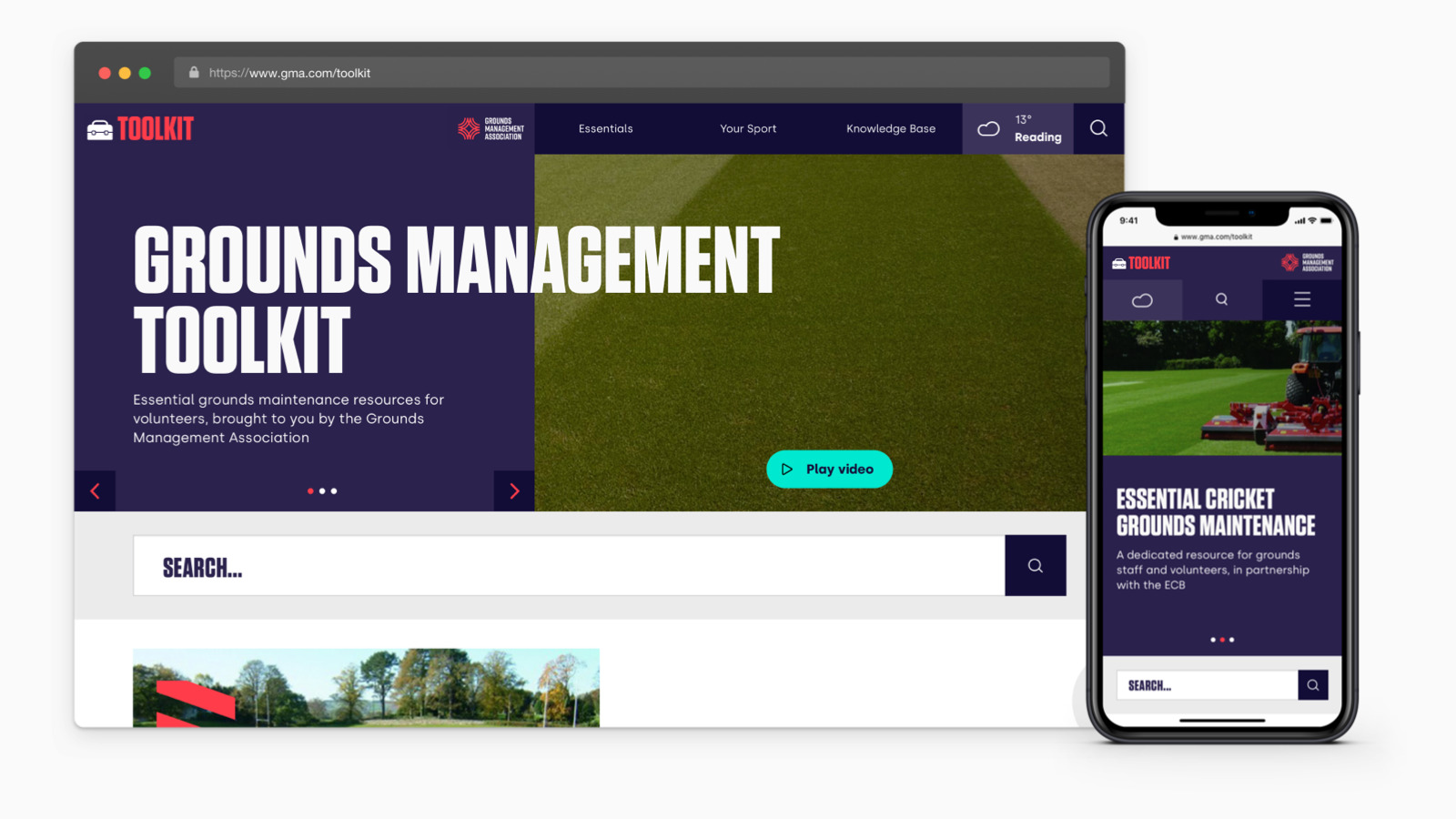 Easy to use
Following user research, to understand what users need from this service, a new structure and navigation reconcile the information into an easy-to-use format. Featuring enhanced content, an emphasis on video content, and links to explore topics further in thegma.org.uk, the Toolkit is the most comprehensive it's ever been, and also the most user-friendly.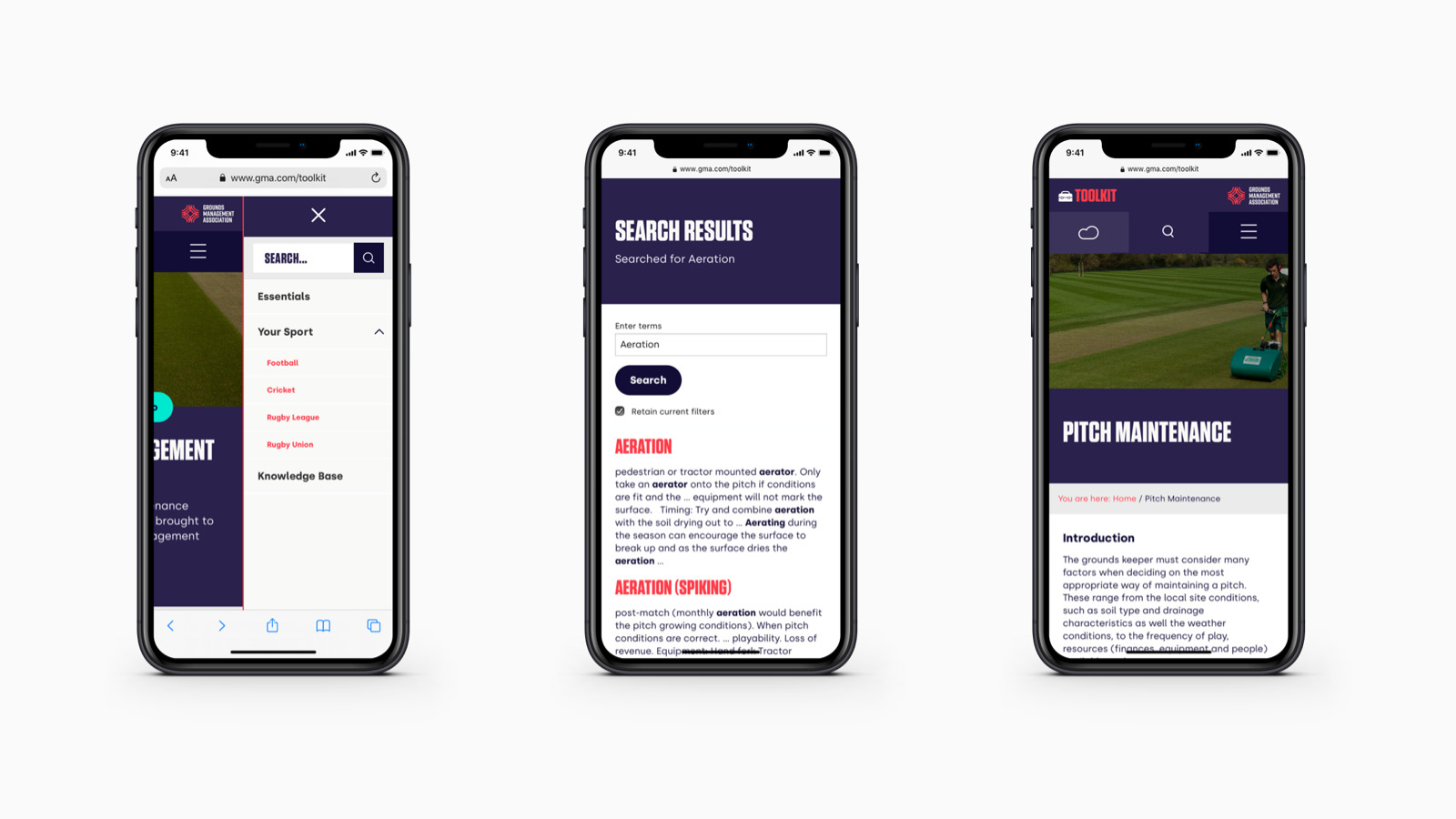 Prominent Search
All pages have been tagged to enable users to make better use of the powerful search function, improving their chances of finding the right information in the shortest possible time. The search function now takes up a prominent position in the header to provide a focal point for users that need assistance.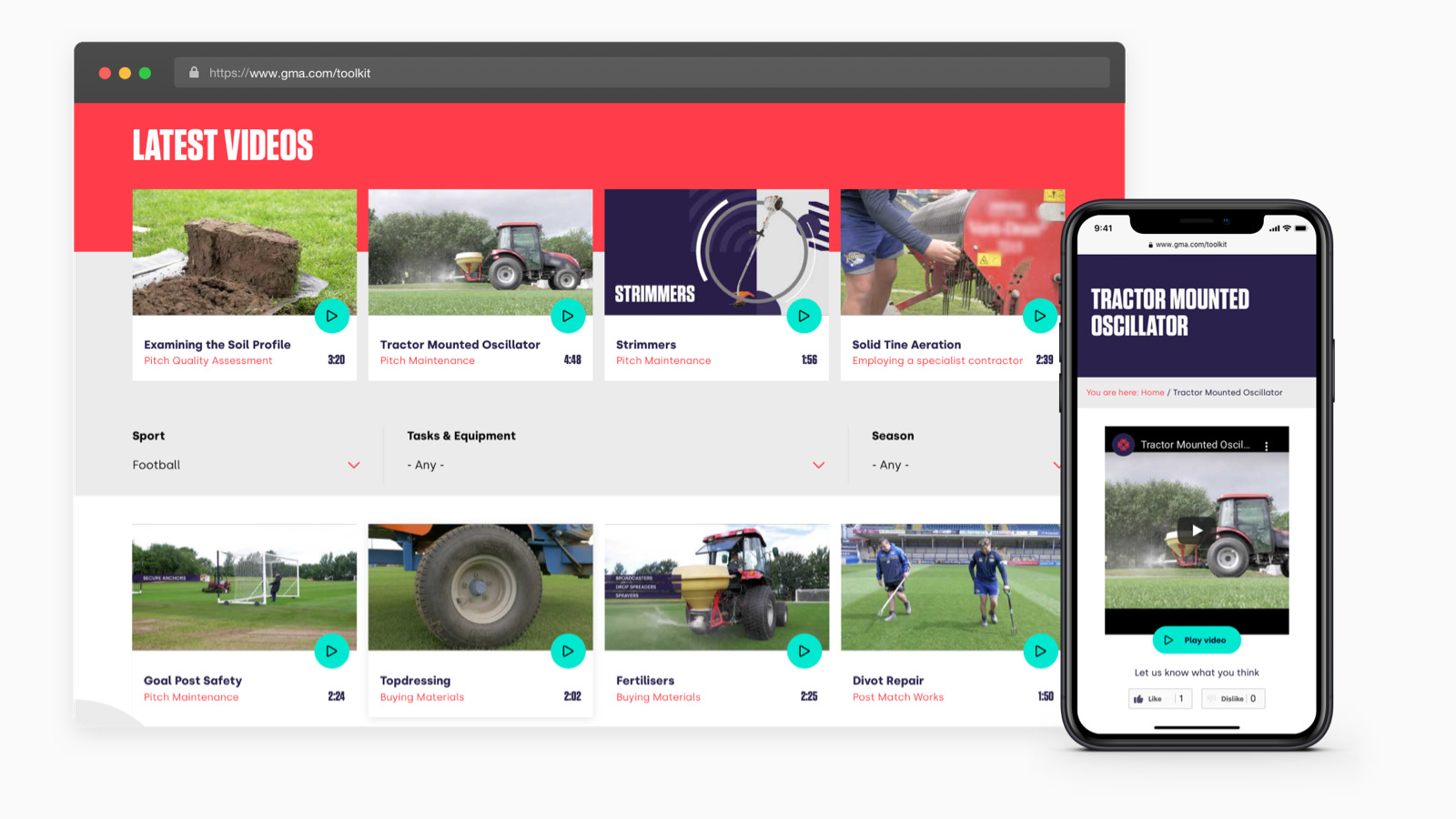 Video-focused
The focus on video content recognises that users' content consumption habits have changed and video content is keeping them engaged. Videos are now expected by users and are especially relevant when presenting information such as how to mark out a pitch. Playlists can be populated and curated to make this content even more engaging.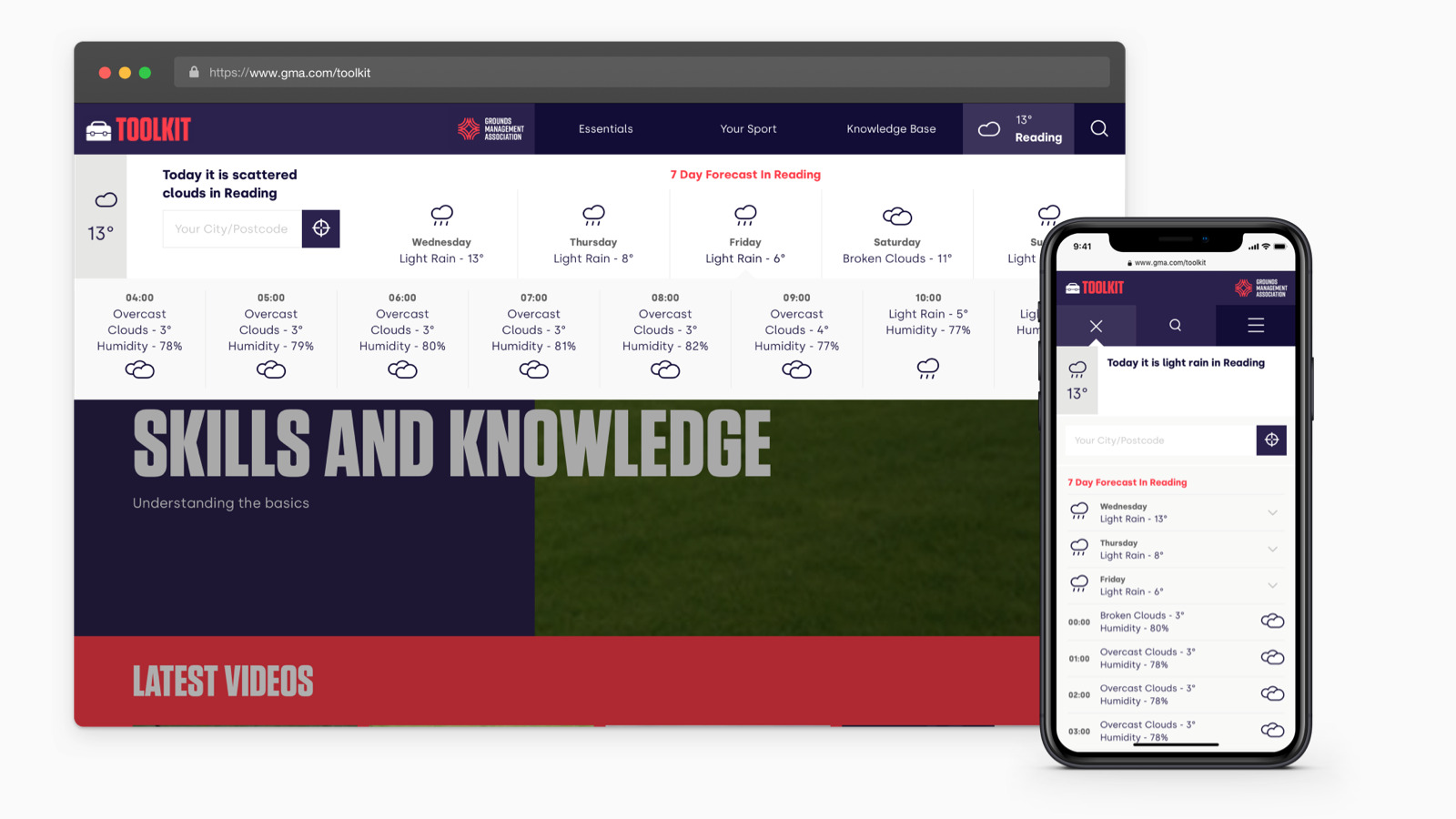 Weather matters
It is recognised that groundskeepers like, and need, to keep a close eye on the weather and forecasts can greatly assist them. Live updating weather information, in prime position in the navigation bar, means that the Toolkit is not only a groundskeeper's destination for technical information but now gives them the weather forecasts too. This can be clicked on to open up a 7-day forecast and let the user change their desired location.
"It was really valuable to the Grounds Management Association to work collaboratively with Other Media – a team that understands the sector, and therefore what makes it tick – and click. The team helped guide and advise based on experience as well as expertise. The team were very accommodating with ways of working and helped us get an end-product that we're really proud of over the line, especially during such a testing year."
Continuous education
For those wishing to access further information and training It is now even easier to do so with links to access related resources in thegma.org.uk.
Supporting the support team
The GMA Tooklit is making it easier to find and digest the information you are looking for as a groundskeeper, keeping pitches in peak condition and giving clubs the best foundation on which to play.