The Club App Supporting Players' Mental Wellbeing
Professional sports teams are well equipped to provide training, information, and support to their players to maximise physical fitness. Mental wellbeing, however, has only recently started to be given the focus it needs.
An overdue focus on mental health
2020 has turned out far from how anyone could have ever expected and sports professionals are not immune from the inevitable toll on the mental health of the nation.
In the lead up to this year's World Mental Health Day, it's encouraging to see so many football clubs getting behind mental health initiatives in sport, as well as the great news this week that Karim Virani, Chief Commercial Officer at West Ham United Football Club, joins Mental Health First Aid UK as a non-executive director.
It's important to us, therefore, to be working with a club that has utilised digital media to support their players' mental health and to be talking to other clubs that are recognising the need to do more for their players.
The football club taking action
We've worked with Swansea City Football Club on many digital firsts and one that we are particularly proud of is the player app that we developed with the club to enable them to actively support their players' wellbeing.
When new players join a club, they are not just joining a new team but often moving to a new town or city and sometimes a new country. This can be very daunting and there is much to understand. New players joining Swansea City can access a wealth of information and support through their Player Wellbeing App.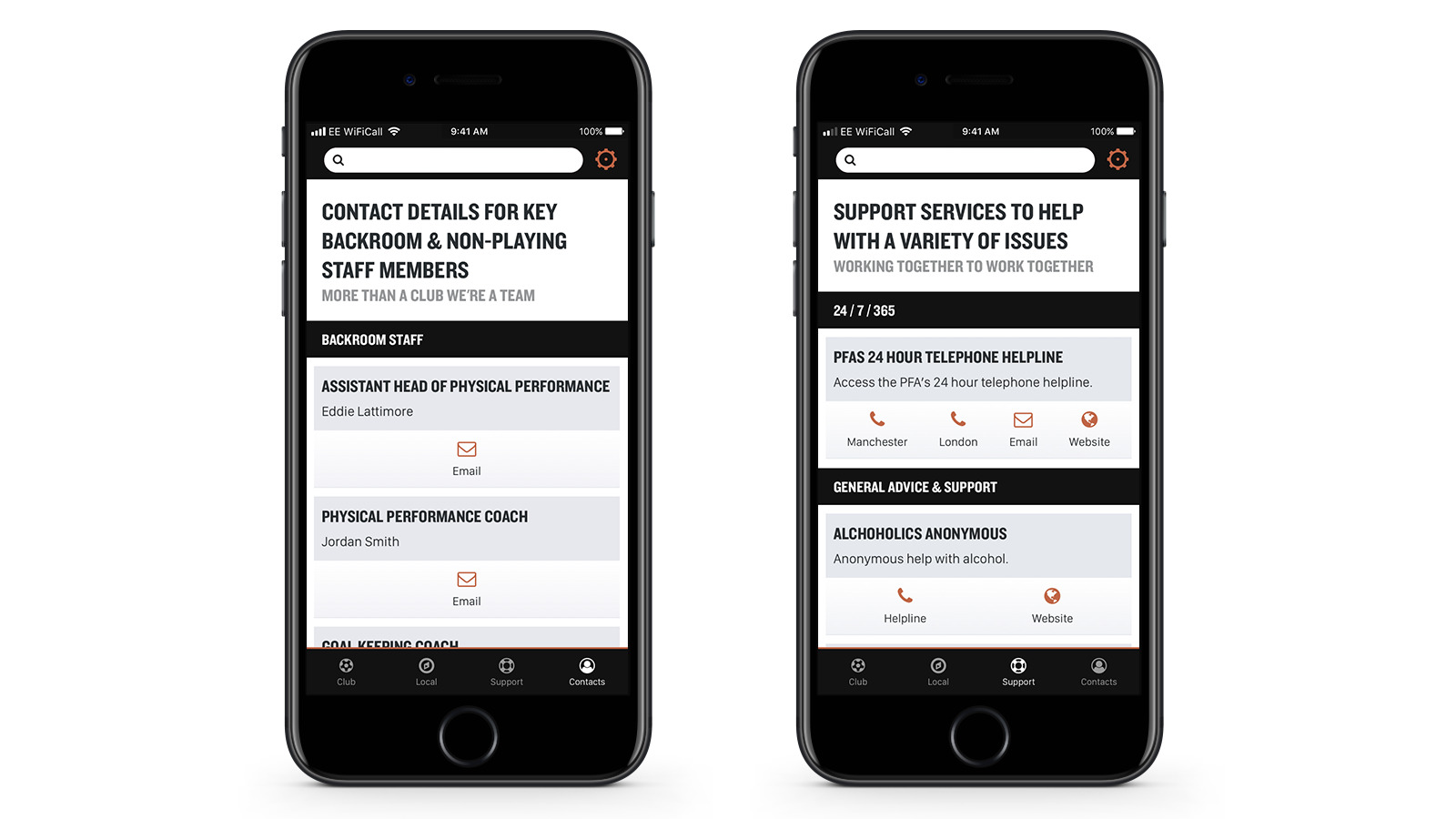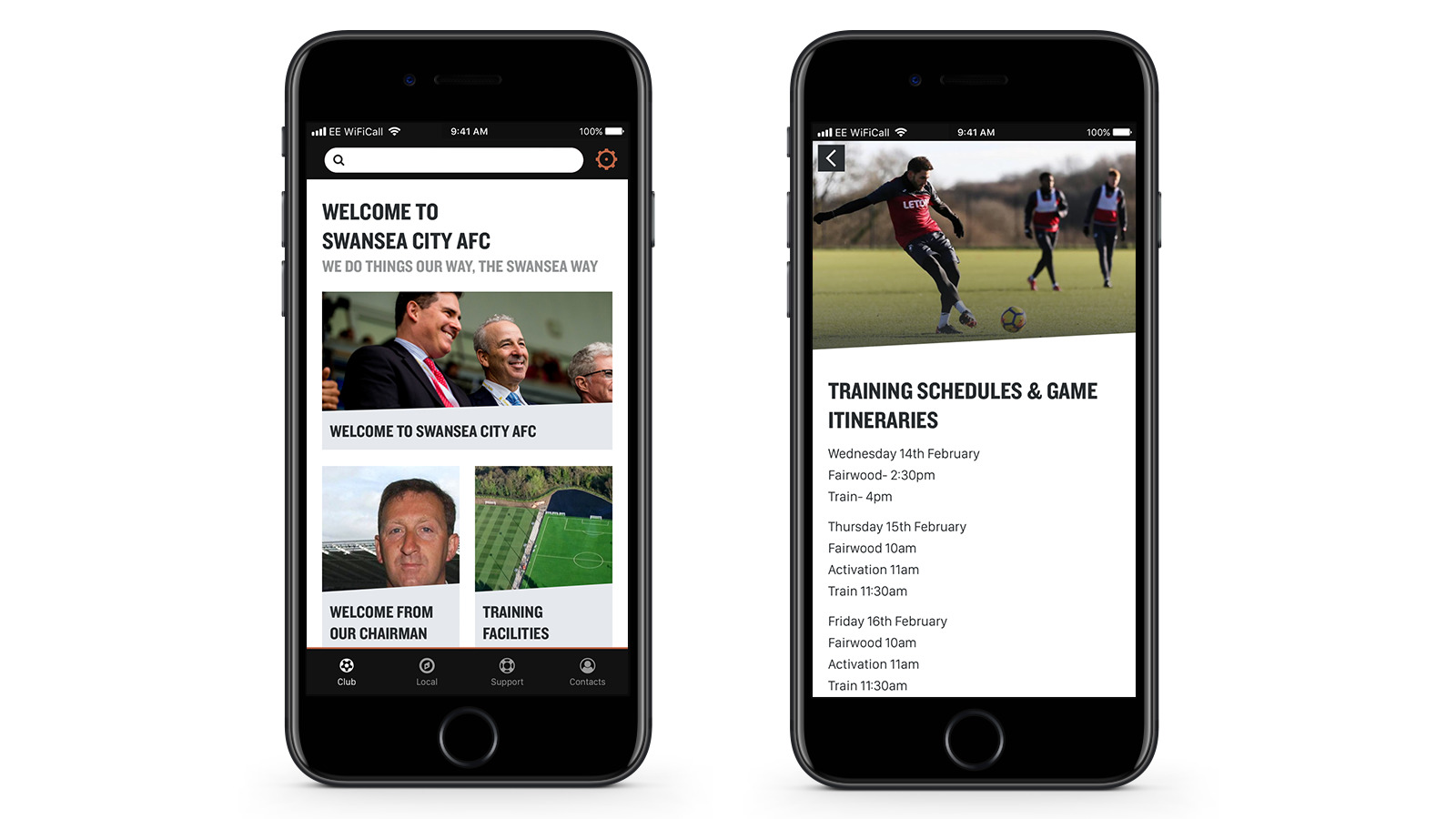 A comprehensive app, well received
The app covers everything from support services, such as the PFA support line, and important club information through to local information and contact details and was recognised by the Sports Technology Awards, shortlisted for Best Technology for Athlete Welfare and by the Football Business Awards for Best Use of Technology in a Football Club, as well as receiving recognition from the Premier League.
Michelle Farrer, Player care manager at the Premier League, said of the app at the time of its launch: "It's great to see Swansea City producing a wellbeing app dedicated to supporting players and football staff. This is something we fully support because the wellbeing of players is something we take very seriously. We look forward to working with Swansea on Player Care over the coming season."
Carlos Carvalhal, Swans' Manager when the app launched, added: "It was great to have the player app at my disposal when I first arrived at the club in January. It was a great help for me and my new staff. It is a valuable communication and wellbeing tool that helps integrate new players and staff into the club. It also provides a daily information system for lots of different areas that help players and staff on and off the field."
Players are moving clubs right now
The international transfer window has just closed, with many coming and goings amongst clubs, and the domestic transfer window closes on 16th October. Players moving to new clubs can benefit from additional support from their club to help with transitioning to a new location and an app is the perfect way to put information at the player's fingertips as well as being easy to update any time.
Give your players the support they need
Your players' mental health is as important as their physical health. Get in touch to find out more about how we can help you to manage your players' wellbeing through our Player Wellbeing App to give them the support they need: