Posh's New Digital Development Kicks Off with Revamped Website
We are excited to announce that Peterborough United's new club website is now live, with access to video and streaming through the all-new Posh+ service, and the brand new app will also be available very soon.
We've been working closely with the Posh team on everything from branding and design to delivery of the new website and app to bring the devoted supporters a new and much improved digital experience.
Stepping away from the products provided by EFL Digital means that The Posh can take control of every aspect of their digital fan experience. Content creation isn't limited by the website's design, it is now accentuated by it. The club have access to a wealth of data and so have the power to better understand how fans interact with the club digitally, leading to personalised content and messaging, with enormous benefits to both the fans and the club.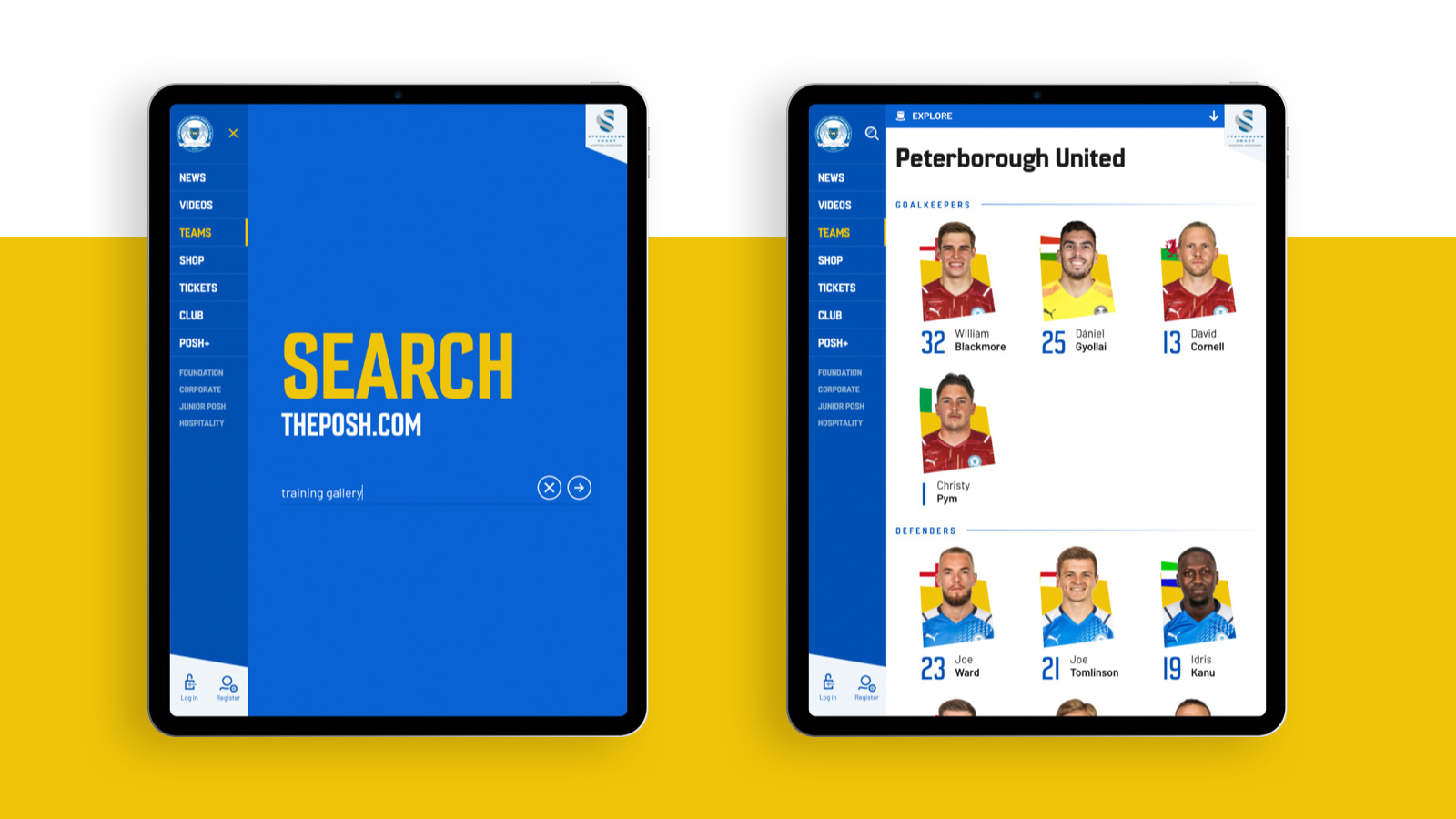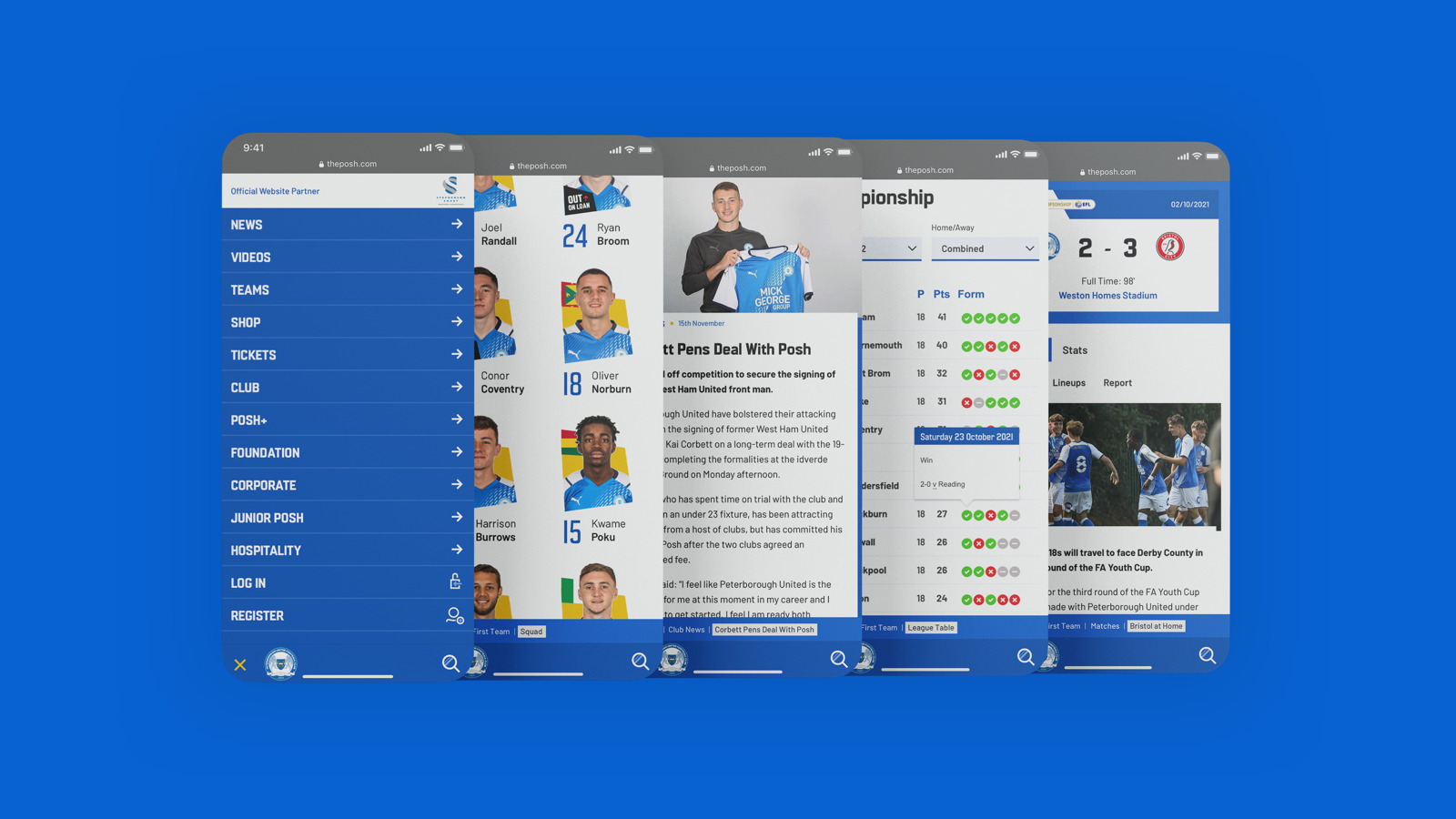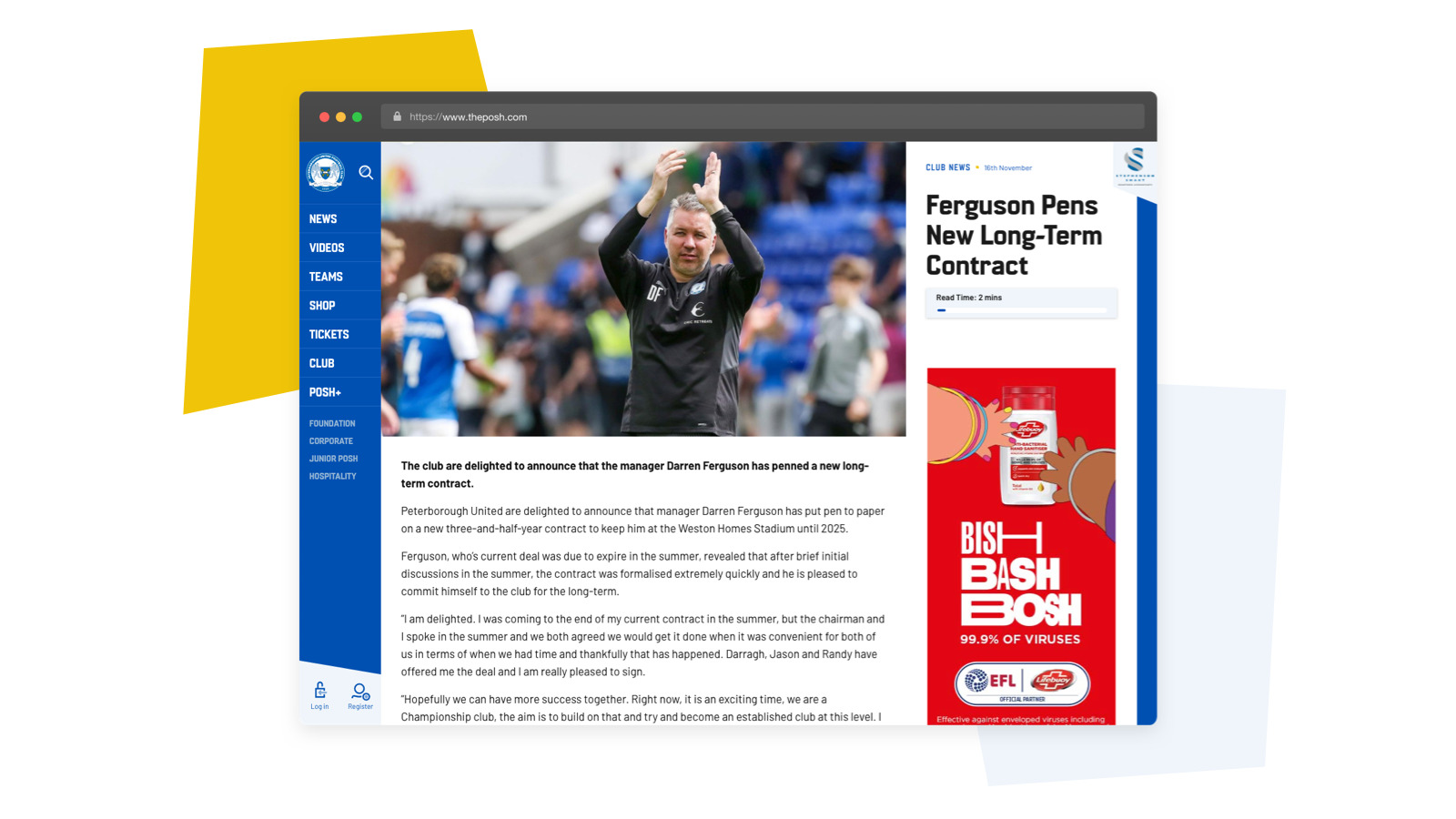 The user journeys through the new website are carefully considered, giving fans a delightful experience and enabling the club to drive traffic where it is most valuable for them.
There are now more opportunities than ever to develop profitable new advertising and sponsorship partnerships on the website, and more to come in due course in the app.
The project has been given a lot of love by our talented Creative Team with the design of the website being thoughtfully crafted to reflect and augment the Proud to be Posh identity of the club.
Fans will be able to access all the news, fixtures, results and everything else that they are used to, but now with the addition of a stunning new stat-filled Live Match Centre, a new streaming and on demand service with Posh+, and many more features still to come.
Jake Baxter, Marketing Manager at Peterborough United, said: "Since promotion was confirmed in May, the team behind the scenes have worked tirelessly on delivering this new website for Posh fans and is the first in a number of exciting digital advances to be rolled out by the club in the coming weeks and months. We are delighted it's finally here and we are able to share it with the Posh faithful."
George Crabb, Managing Director at Other Media, added: "It's been a real pleasure working with the Posh team on transforming their digital fan experience. The team are driven and forward-thinking and we know this partnership is going to continue to deliver ever more impressive features for the fans."
See more here by reading the full case study.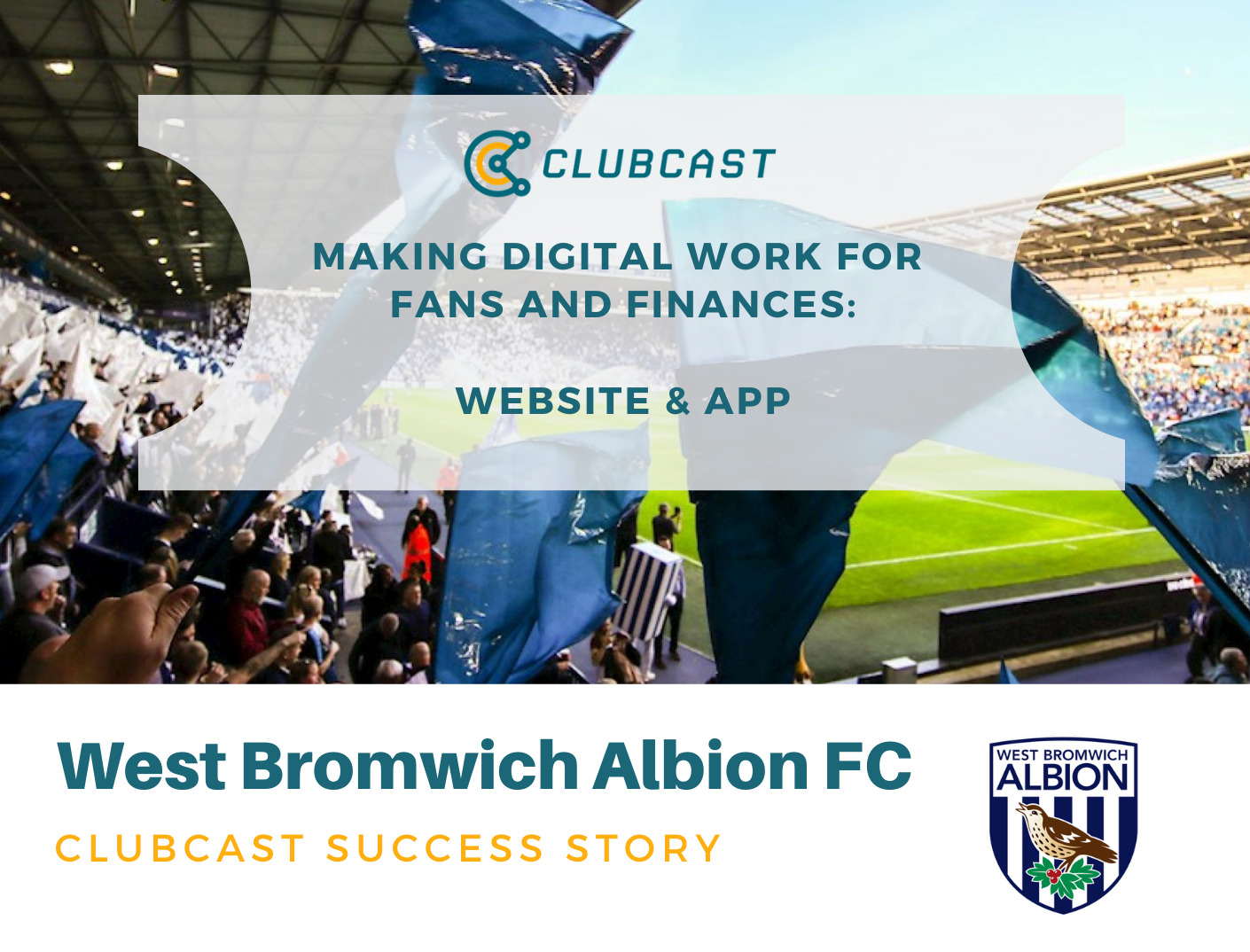 West Bromwich Albion Case Study
See how The Baggies are engaging fans and seeing a 450% ROI through their Clubcast app and mobile website:
Download