Ospreys New App & Revamped Website
Ospreys Rugby Club have this week launched the Ospreys app, to compliment their revamped website, and put the team in the palm of their supporters' hands.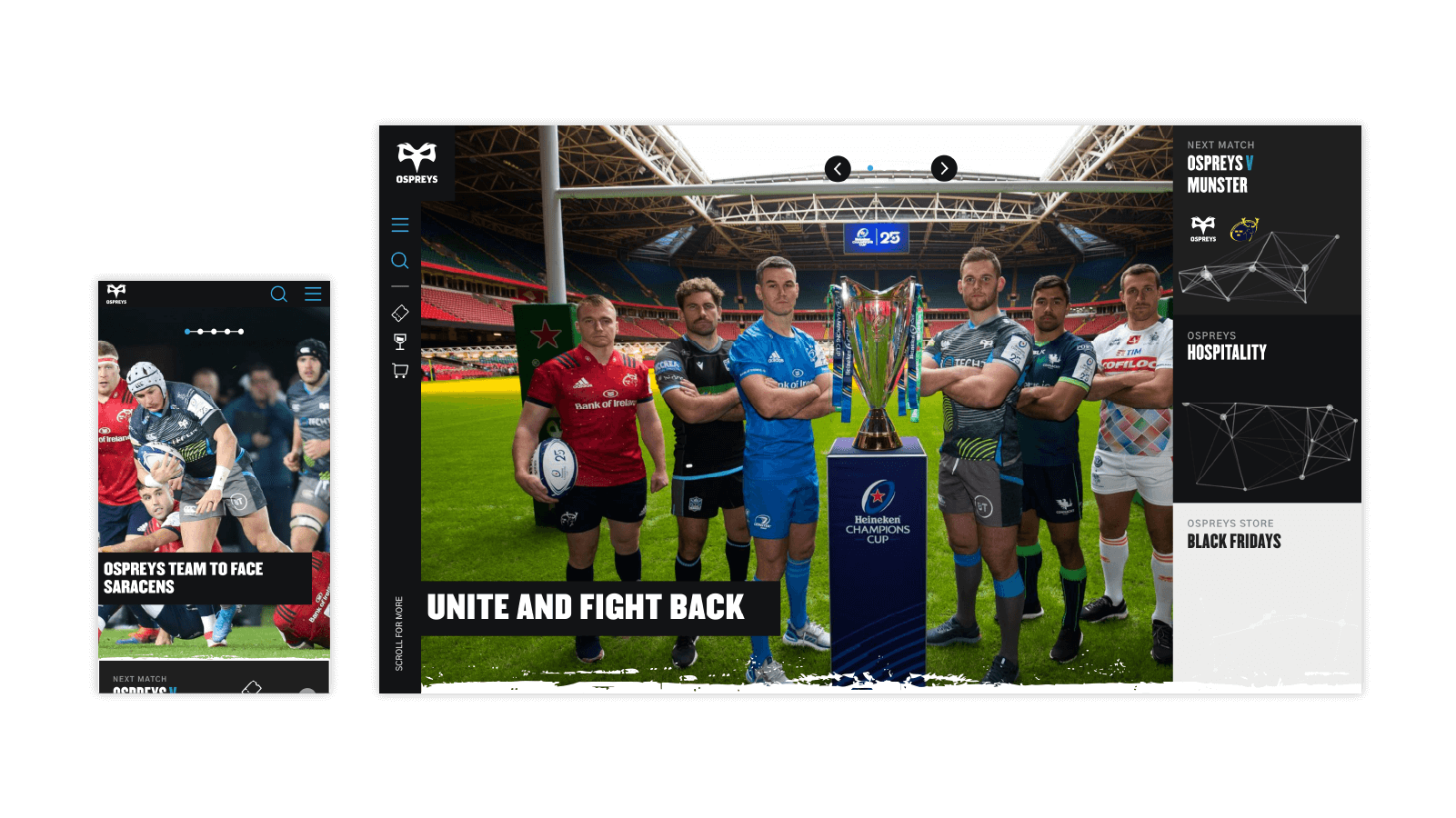 Connecting with fans
Ospreys are taking these important steps to drive fan engagement, making it easier for supporters to get the most from their club and getting closer to the action.
After undertaking some research into the attendance of supporters at the Liberty Stadium, Ospreys Rugby discovered that there was much more they could do to encourage new and return visits to the stadium. The club have set out to make it easier to connect with fans in order to engage with them to provide the experience that they demand.
A new website and iOS and Android apps allow the club to reach fans with the right information on the right device at the right time.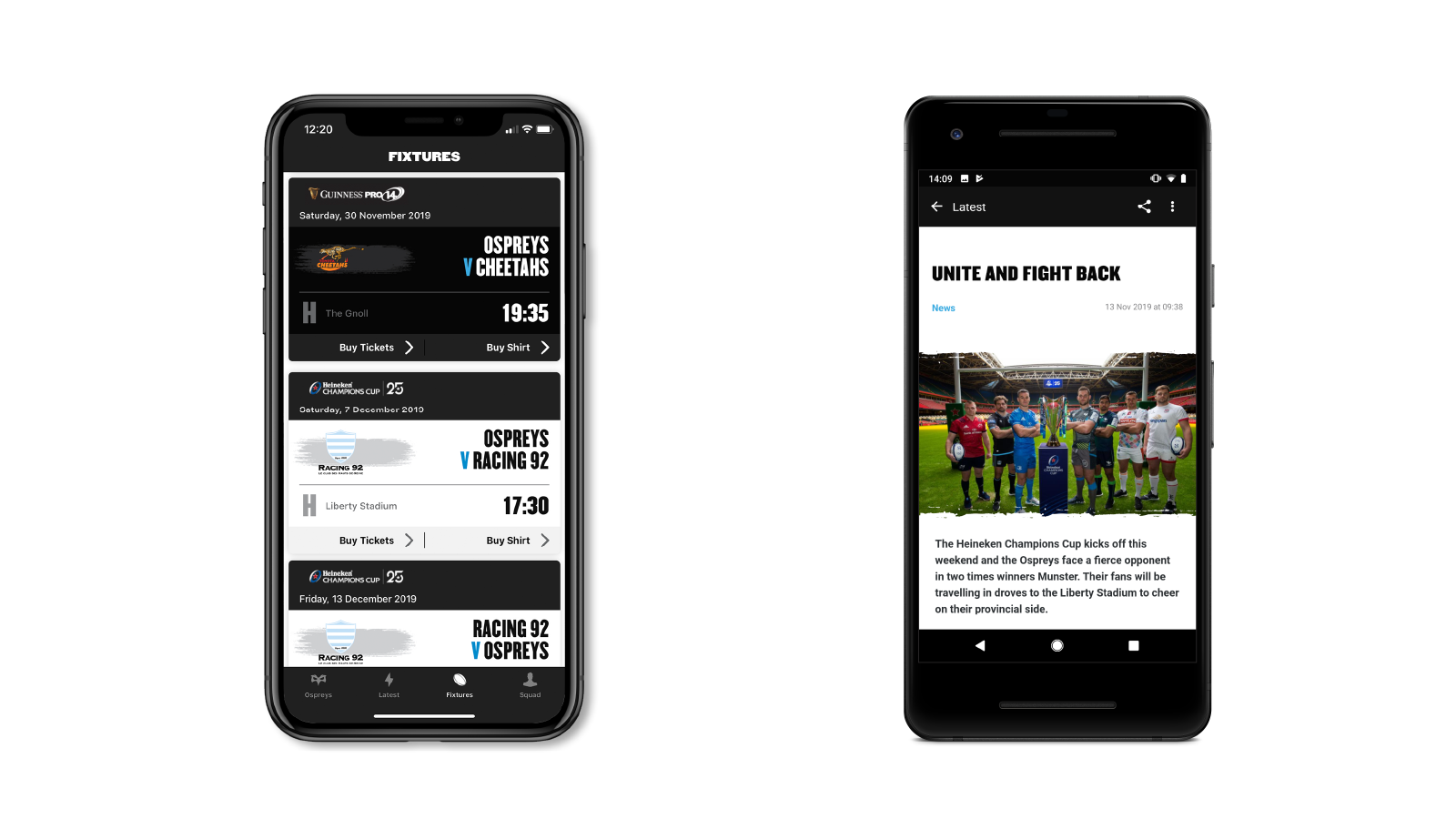 One CMS for web and app
Using Clubcast, Other Media's digital sports platform, allows the club to produce great content for their fans and now efficiently publish it to the mobile-optimised website and mobile app, as well as other formats in the future.
One CMS powers all content, making it easy and efficient for the club to keep their fans up to date with all things Ospreys.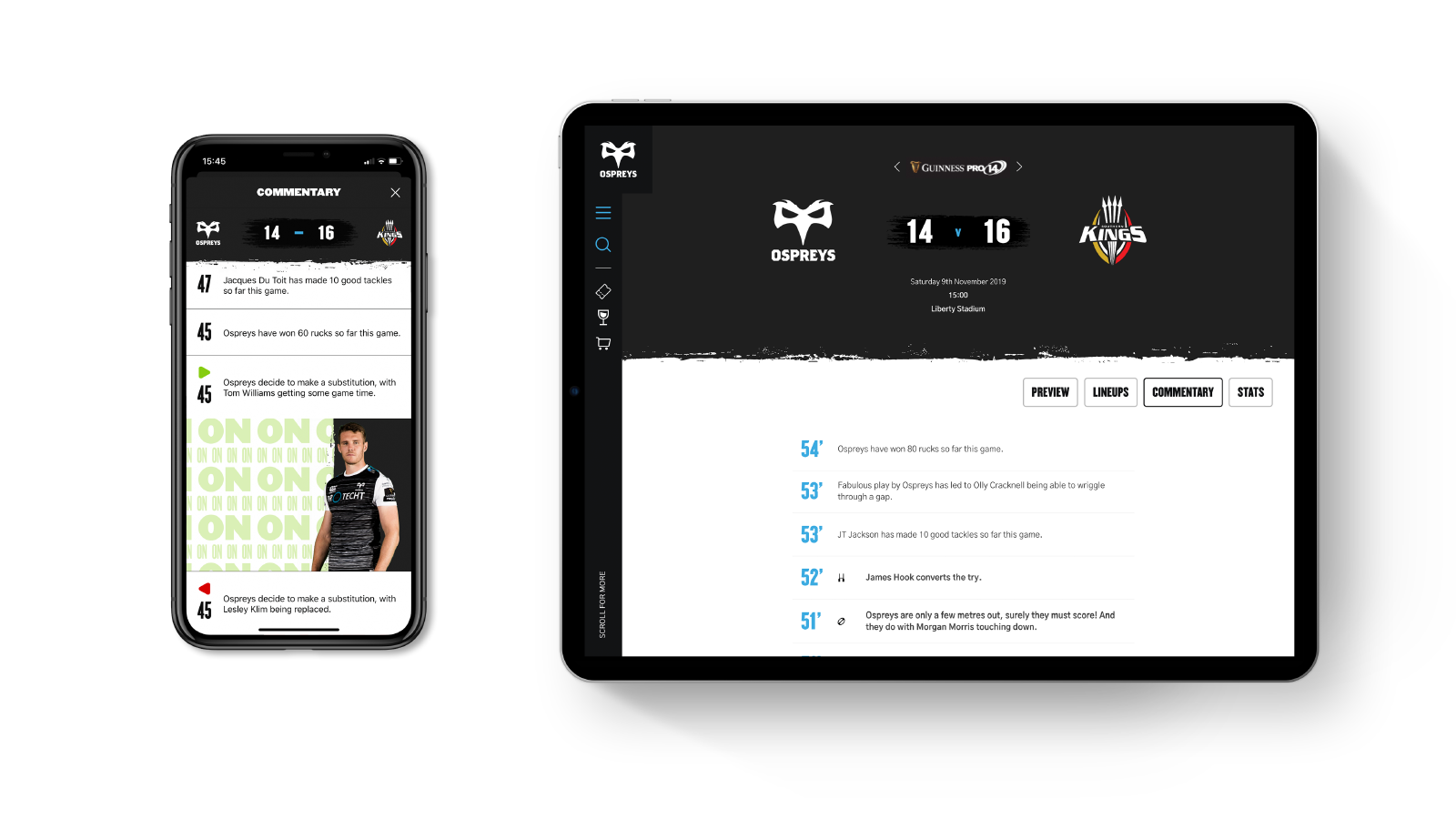 Understanding fans
The club recognise that they need to know more about their fans and potential fans in order to better serve their needs. The new website and app enable them to find out more about the behaviours and preferences of their users which in turn leads to more engaged fans consuming content that they are truly interested in and returning time after time to the app and the stadium.
Relevant content
Fans can rely on the app to be their personal, in-game analysis and statistics assistant, with blow-by-blow commentary on the game as well accurate, up-to-date player stats live in-game.
Tabs are dedicated to the latest news and videos as well as to fixtures, squads, and most importantly, the match centre.
The match centre displays commentary and stats and evolves depending on whether the current match status is pre-match, match in play, or post-match.
Relevancy is also key to the user expectations for the website with the homepage evolving to show the latest score with a link through to the fixture page which evolves into the live match page, taking Opta data to populate live scores, scorers, etc.
Build-up, commentary, match stats and report tabs in the live match page enables Ospreys to bring the game to life on screen before, during and after a match.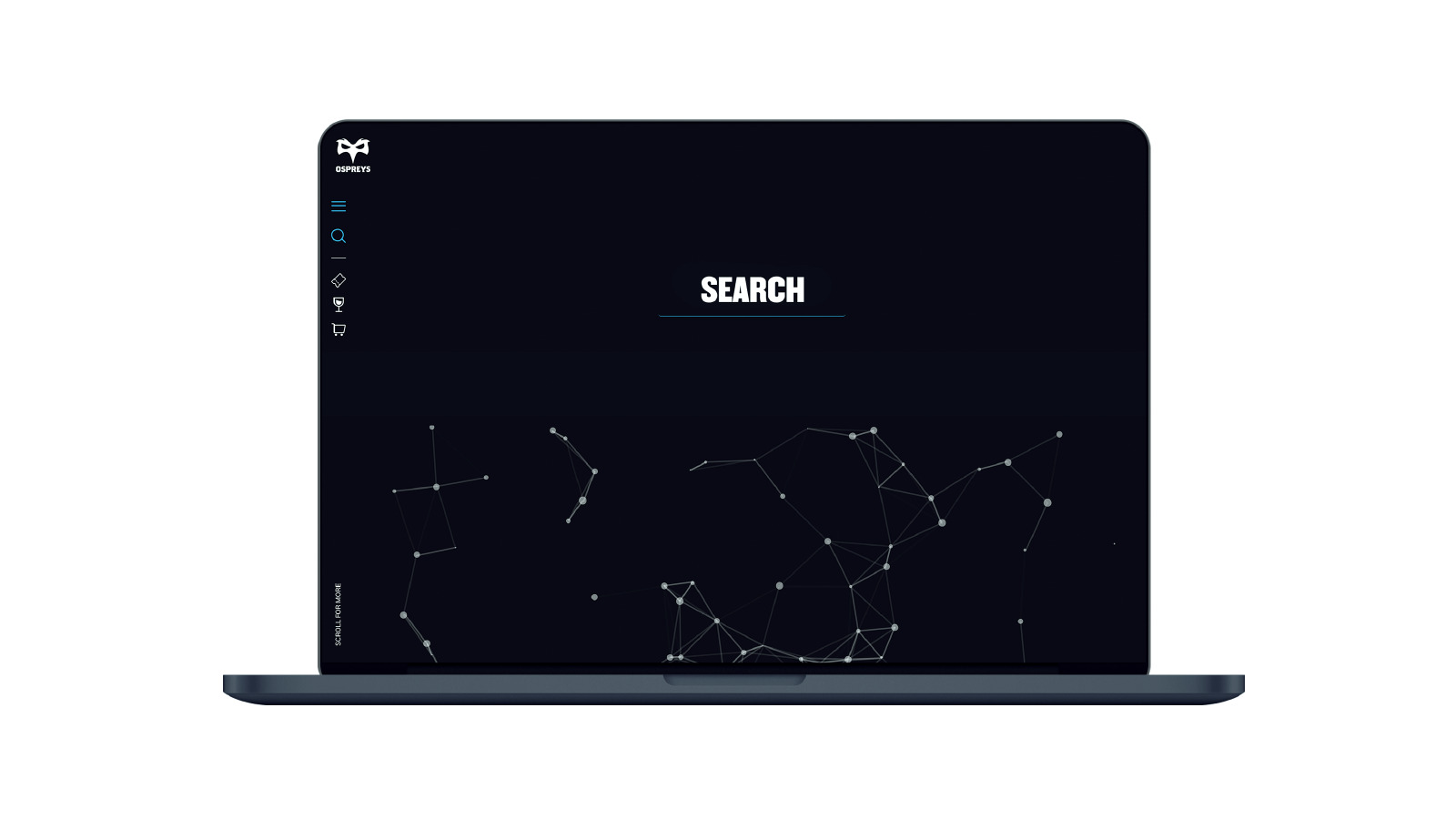 Could you better connect with your fans?
To discuss how we can help you to engage your fans through digital, get in touch:
What's on your mind?