National League Streaming Platform Launches
Following the recent soft launch of National League TV we are delighted to reveal that Other Media are one of the specialist technology companies involved in the delivery of this significant new direct-to-consumer online video platform.
An agreement was recently signed off, between the National League and broadcast partner BT Sport, for non-televised matches that comply with Article 48 to be available for fans to stream live on the new platform with all matches available internationally. The platform is currently in beta-phase and will launch formally ahead of the full round of fixtures on 26 December.
After careful consideration of recommendations to the board Other Media have been appointed, alongside leading streaming provider StreamAMG and live production specialists 247.tv, to make this a reality for the 24 clubs and their supporters.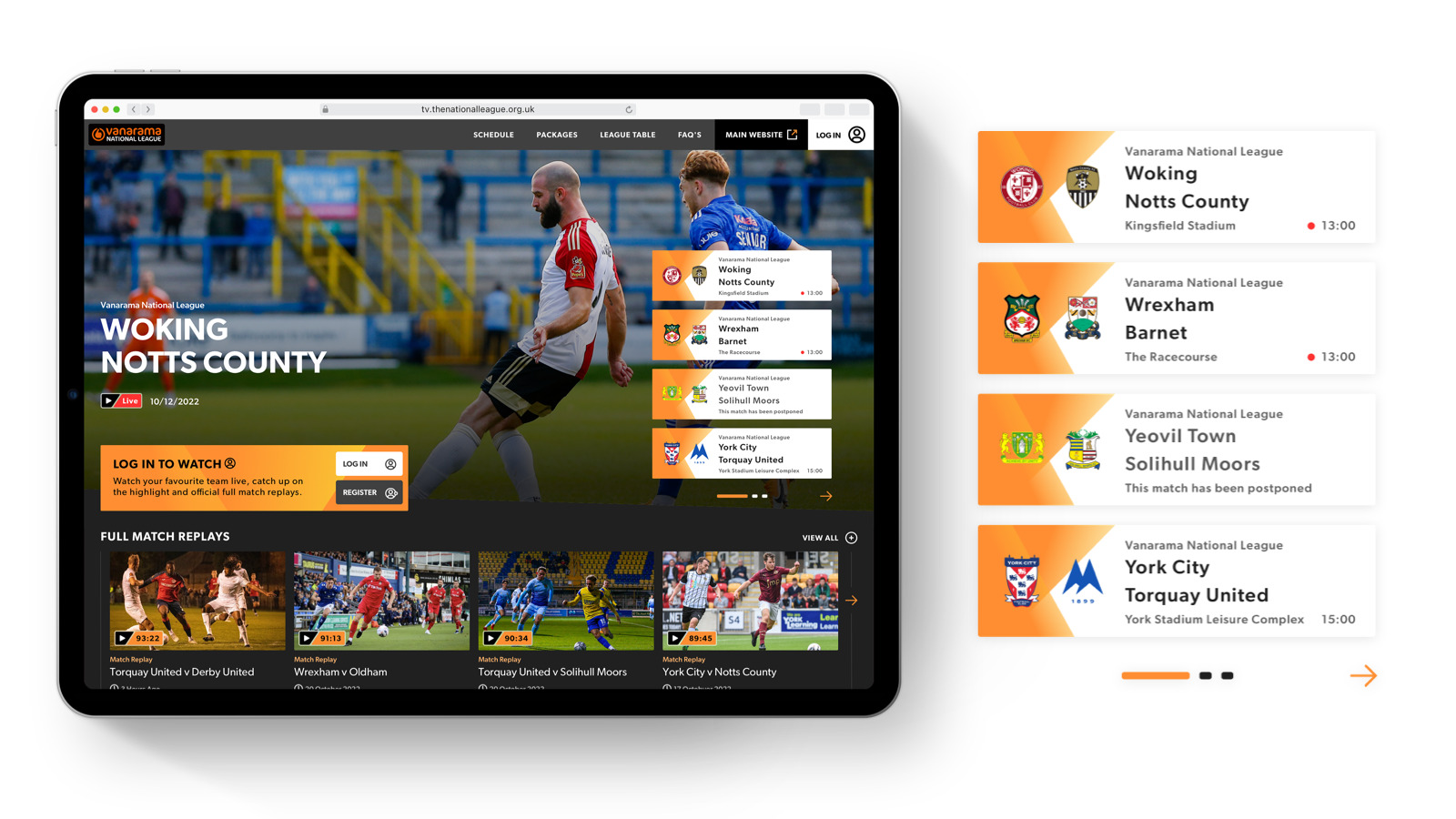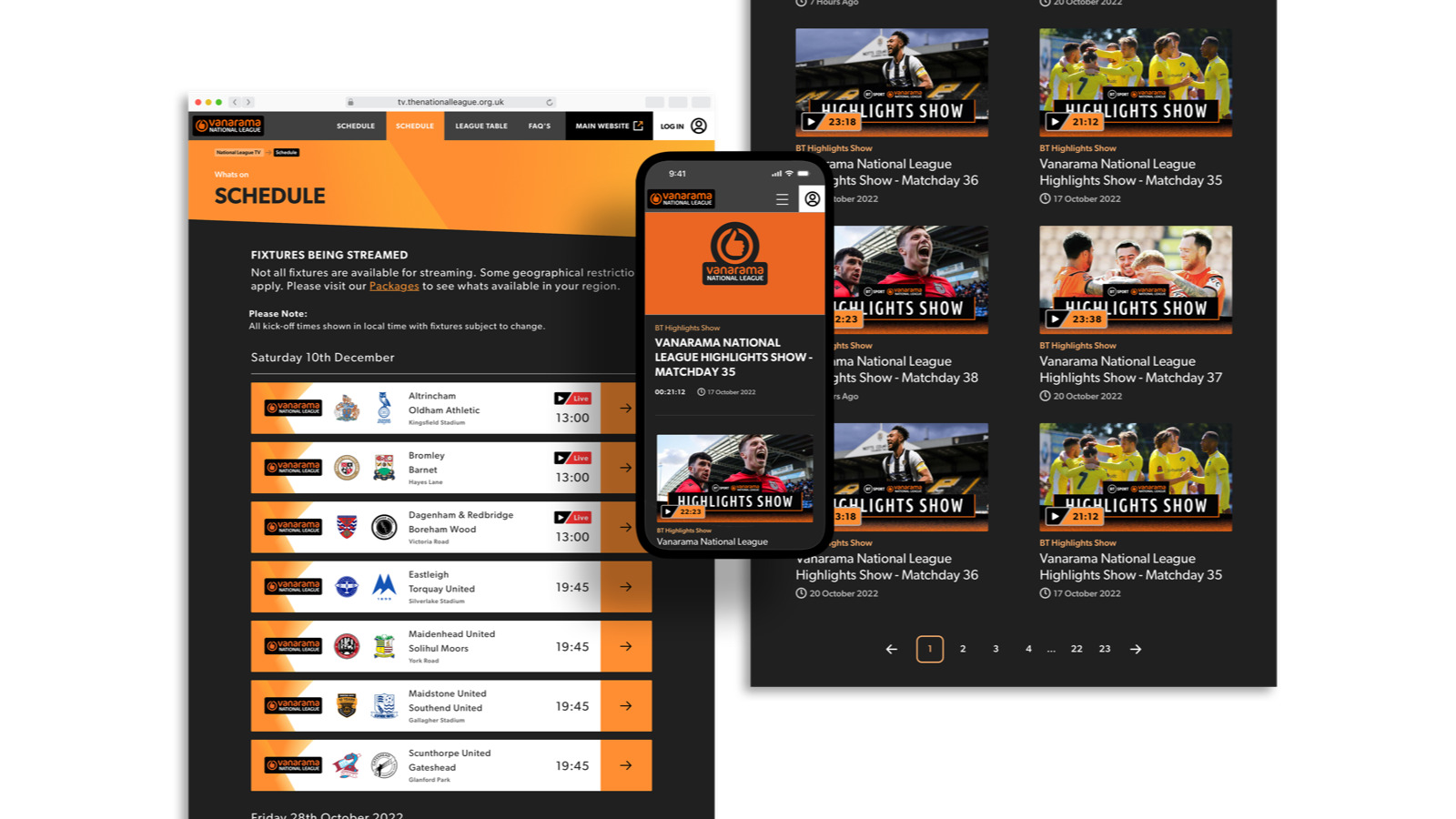 Fans can stream available live matches and watch on-demand content from every game, such as match highlights and full match replays, on the brand new nationalleaguetv.com. Packages are available to purchase offering single match, monthly, and season subscriptions to view. The new platform offers a convenient and easy-to-use experience for fans to enjoy more of the on-pitch action when they can't be at the game and represents a significant step for the National League in bringing fans closer to more of the action.
The platform has been carefully designed to promote discoverability to benefit all teams in the league. The homepage, on desktop and mobile, displays upcoming fixtures and gives quick and easy access to games that are currently live.
A dynamic log-in block encourages users to journey through creating an account, logging in, purchasing a pass and then viewing the schedule and choosing a match to watch.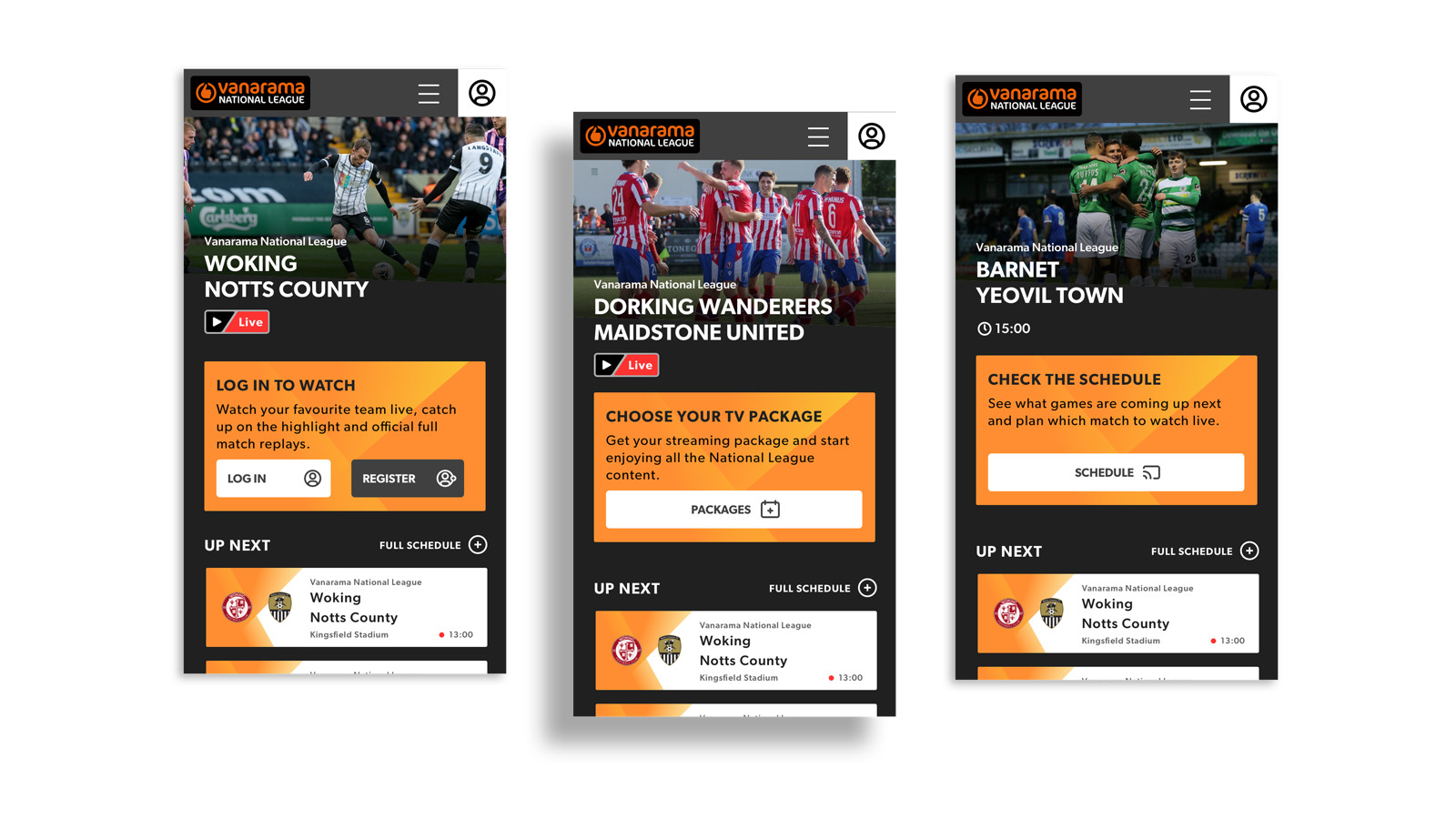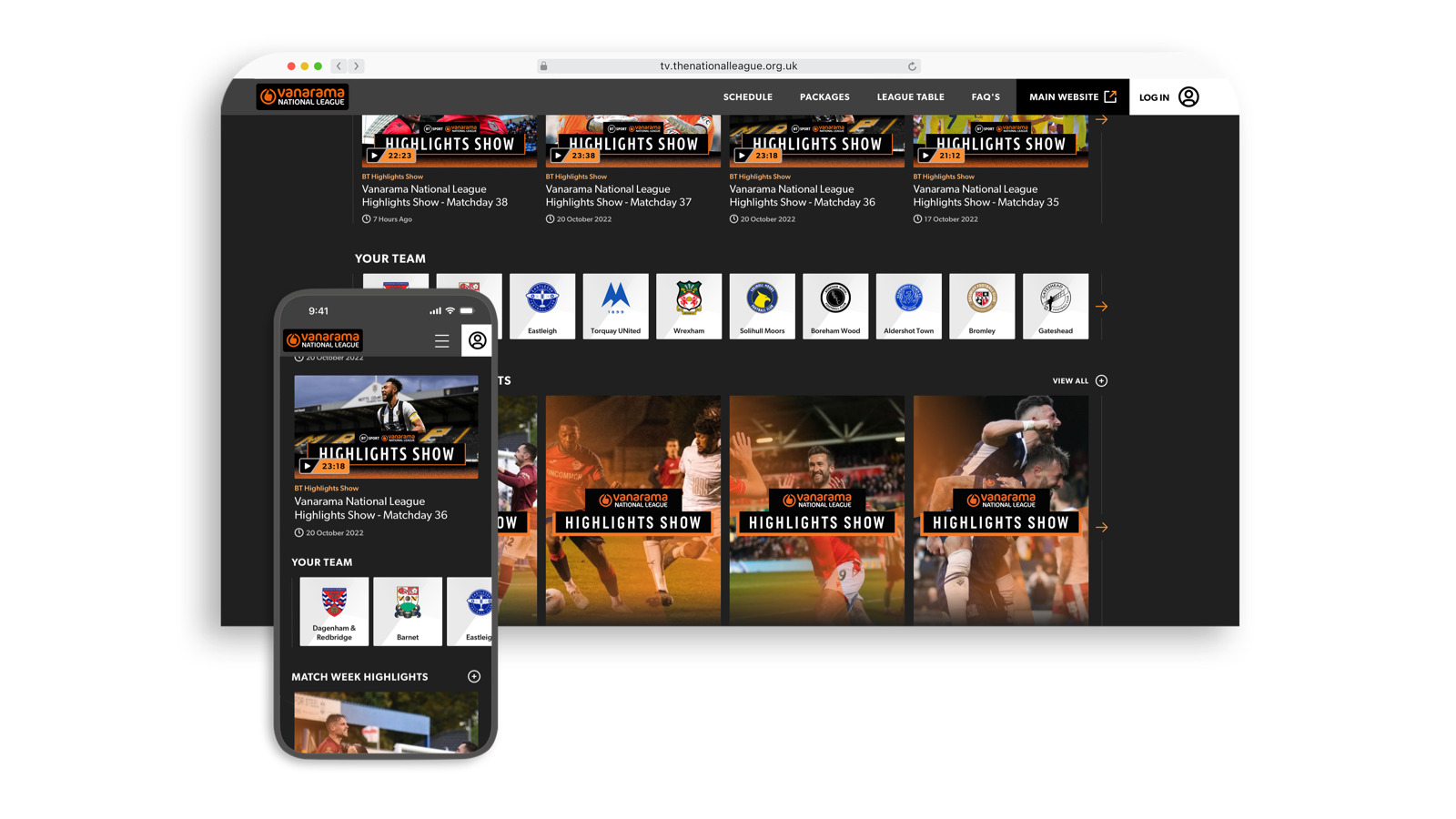 "This is a significant step forward for National League football and we're thrilled to be employing our extensive sporting expertise in delivering the very best digital fan experience for so many supporters."
Could you be doing more for your fans?
Whatever your sport get in touch to discuss how we can help you better engage your fans and boost revenue
Let's talk