FinTechAxis Launches to Connect Fintech with Enterprise
FinTechAxis has today launched its online platform, FinTechAxis.com, connecting Fintech startups to specialists and best of breed service providers to help them find the right solution to fuel their growth and build their business.
The Fintech sector has been growing, and continues to grow, at an extraordinary pace. With so many start-ups entering the market there is a real need for access to supporting services and investment for these new companies. This is where FinTechAxis comes in.
Launching a new Fintech business requires a lot of work to find, assess, and retain the very best business partners. FinTechAxis connects startups to enterprises who can source people, capital, PR, web designers and builders (of which we're proud to be one such trusted provider), real estate, banking, legal, compliance, accounting services as well as many others.
The site is free for Fintech firms to join and start solving business needs.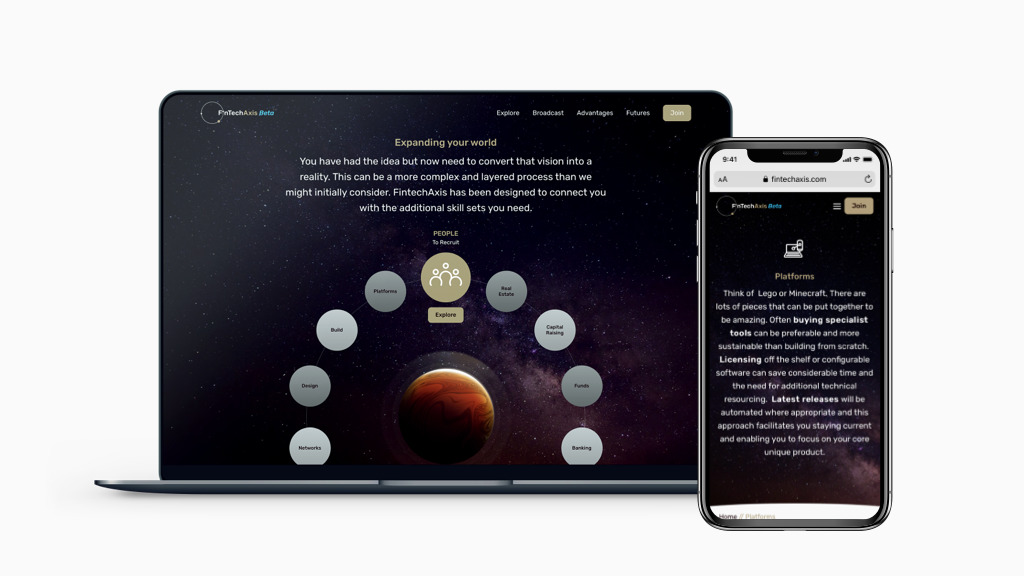 Professional service providers can become members and use the platform to showcase their proposition, broadcast events, and win more business. Each member's own profile page will show their areas of expertise with the opportunity to shout about any 'Advantages' or special offers which might appeal to the platform's Fintech audience. First movers will get the best brand positioning on the platform. Booking for spaces is available now.
Jenny Southwell, Managing Director of FinTechAxis, said: "We're thrilled to be launching the service and the new website is not only looking great but we're confident it will be such a useful resource being designed to be so easy to navigate."
George Crabb, Managing Director of Other Media, said: "The rate of growth in the Fintech industry is breakneck and so this is a much needed service that FinTechAxis are providing. We're delighted to be partnering with industry experts to deliver this exciting new platform to help to facilitate these important connections."
Looking for a digital partner?
We can help you move your digital strategy forward with everything from understanding user journeys to delivering a fully bespoke website like this. Get in touch to find out more.
Let's talk