FinTechAxis
The Fintech sector has been growing, and continues to grow, at an extraordinary pace. With so many start-ups entering the market there is a real need for access to supporting professional services and investment for these new companies. This is where FinTechAxis comes in.
The challenge
Recognising the need to connect investors and other providers with services to Fintech start-ups, the founders of FinTechConnex, the organisation connecting Fintech start-ups with large financial corporates, set up FinTechAxis. In order for providers of professional services such as insurance, PR, and technical resource to be found by Fintech startups an online platform needed designing and engineering. It needed to not only be easy to navigate for those seeking services, but also functional and look good to showcase the providers at their best.
Our solution
After getting into the DNA of the company and understanding the requirements of members and start-ups, we set about designing a platform that is powered by the capable, scalable, and ultimately easy to use Drupal 9. The responsive, interactive design puts UX at the fore, making for an engaging site to match start-ups with the services they need.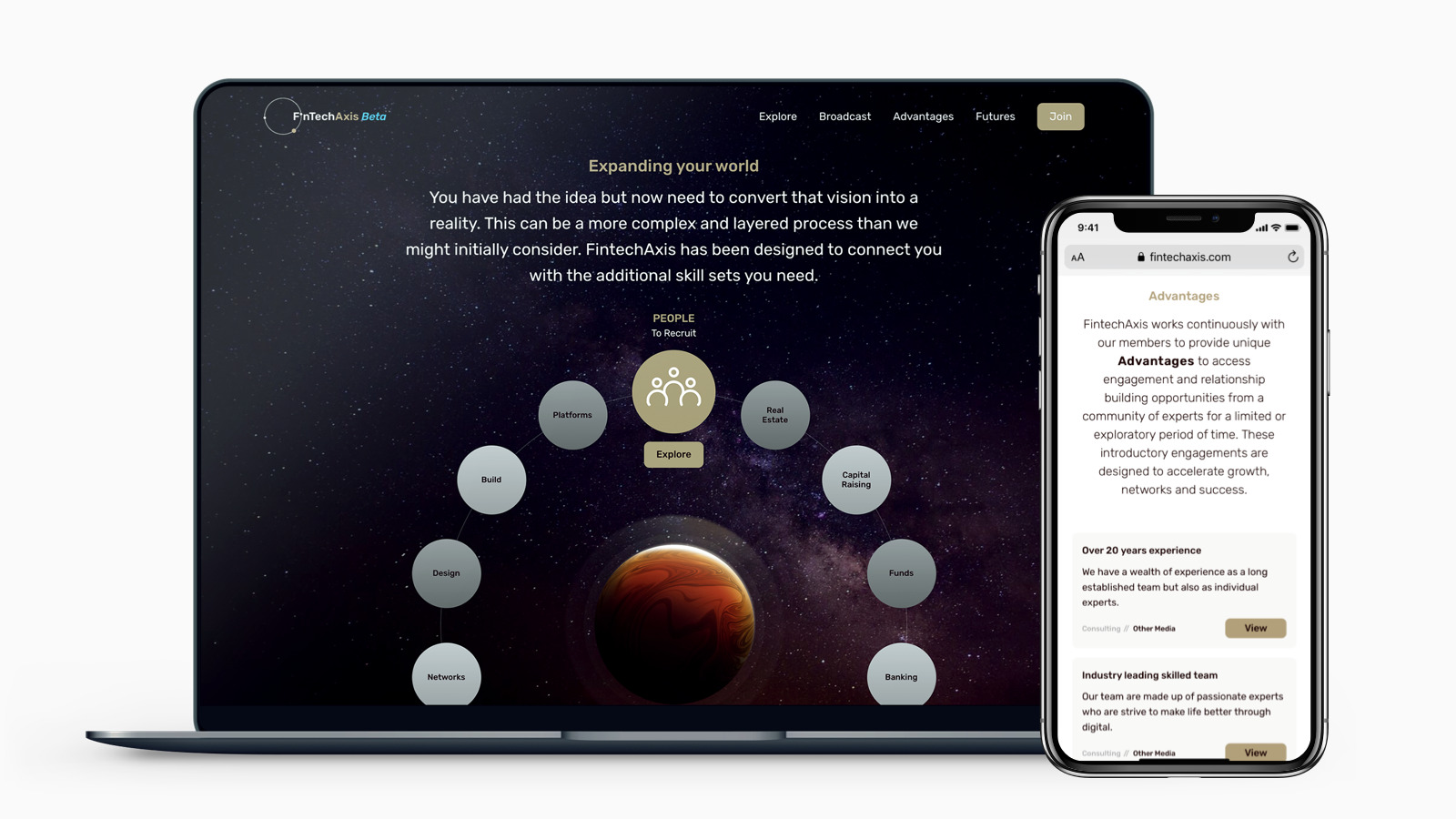 An interactive radial on the homepage allows the user to seek out the area most relevant to them, engaging their interest and increasing their chances of finding what they need.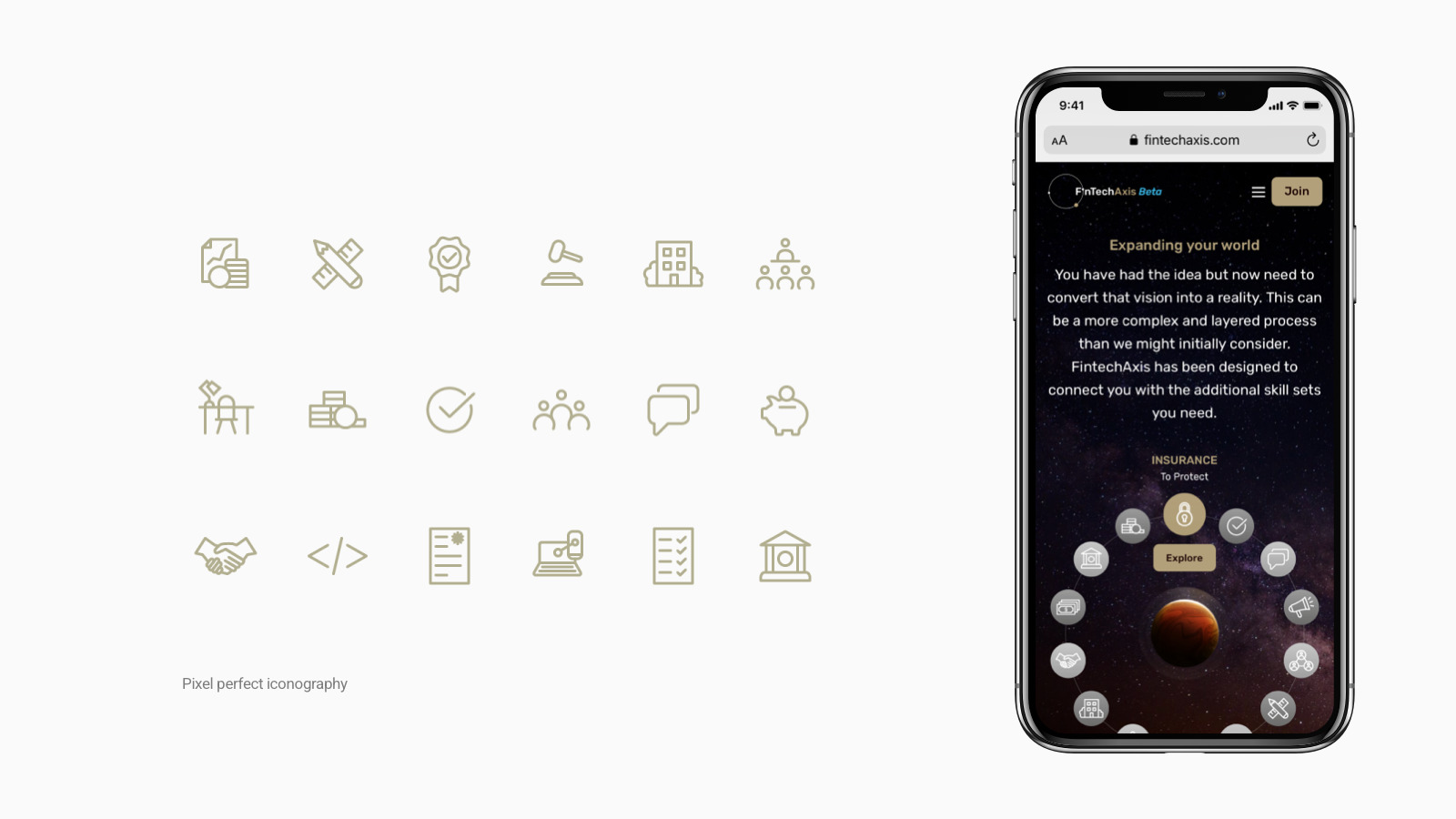 Pixel perfect iconography ensures quality and legibility across devices. This is an icon set carefully crafted specifically for FinTechAxis.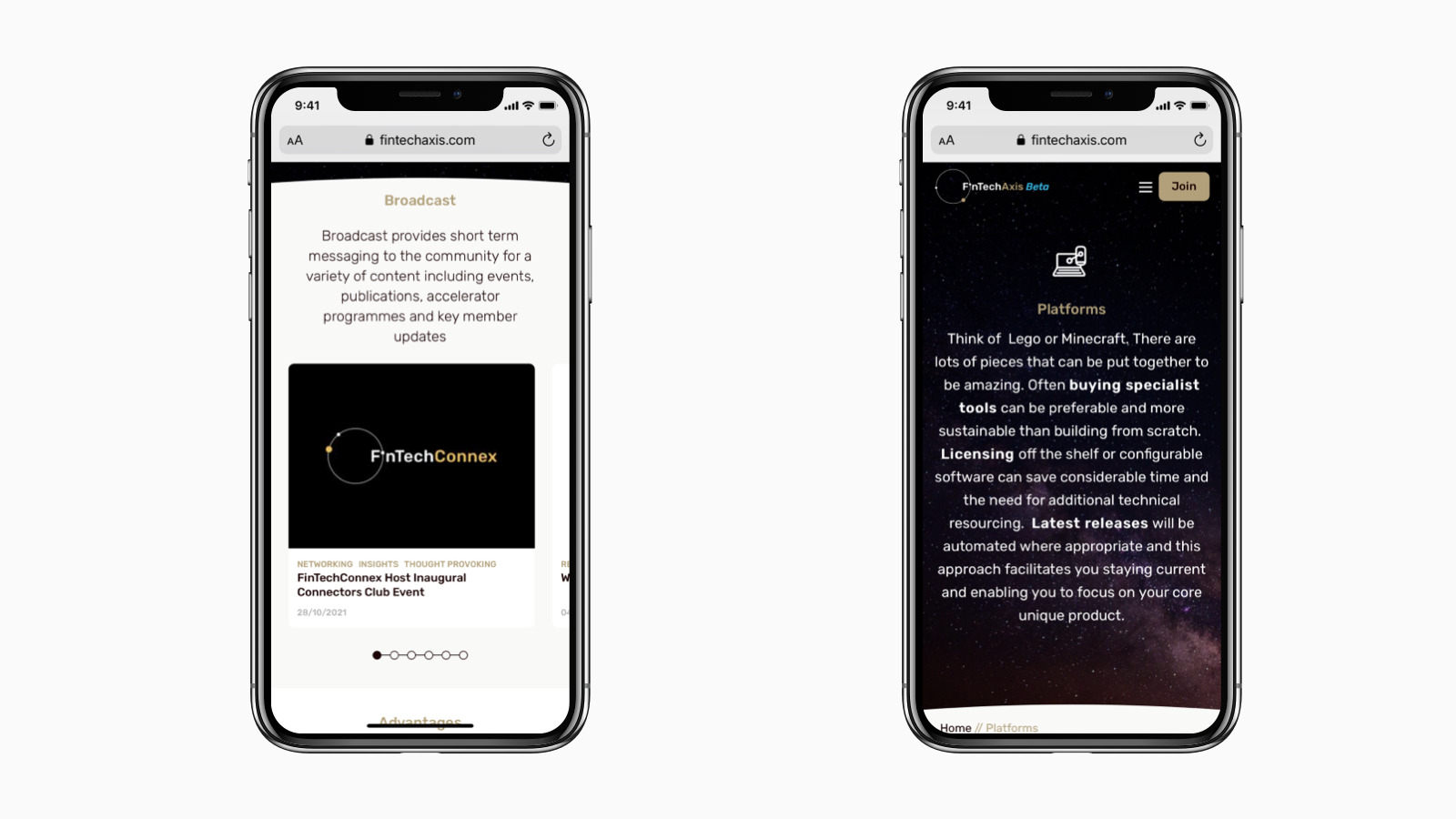 Responsive design puts the content at the forefront no matter how users browse the site. Presentation is never compromised.
The site is content-rich and easy to edit allowing for a wealth of information to be served to users in a digestible and visually engaging format.
Founded and run by financial industry professionals, FinTechAxis is a trusted source of professional service providers for start-ups. Other Media are honoured to be among this group of dependable providers, delivering this invaluable online resource for the rapidly growing Fintech world.
Ready to make digital work for you?
Whatever stage of your digital journey you are at let us help you navigate the next step
Let's talk