Alex Monroe: Site Enhancements Make Buying Easier Than Ever
Handmade British jewellery designer, Alex Monroe, has given the brand's Magento ecommerce store a subtle refresh in some key areas. Apparently small, but undoubtedly impactful, changes to the product pages, navigation, and account area now make the site even smoother to browse and buying easier than ever.
Product Imagery in Focus
The product pages are where the decision to buy is ultimately made and presenting the right information, in the right way, is key. That's why the product image gallery has been updated to show thumbnails of all the images for that product so that a buyer is drawn to click on and scroll through the beautiful photography that so perfectly showcases just why you would want to own that piece of jewellery.
Reviews Give Instant Confidence
As soon as you navigate to any product page you are not only hit with the beautiful image gallery but you will instantly see the price, as well as the product review star-rating, so that you can make that quick, subconscious decision that this is something that you need in your life. Then you can choose your selected material, size, and find out more…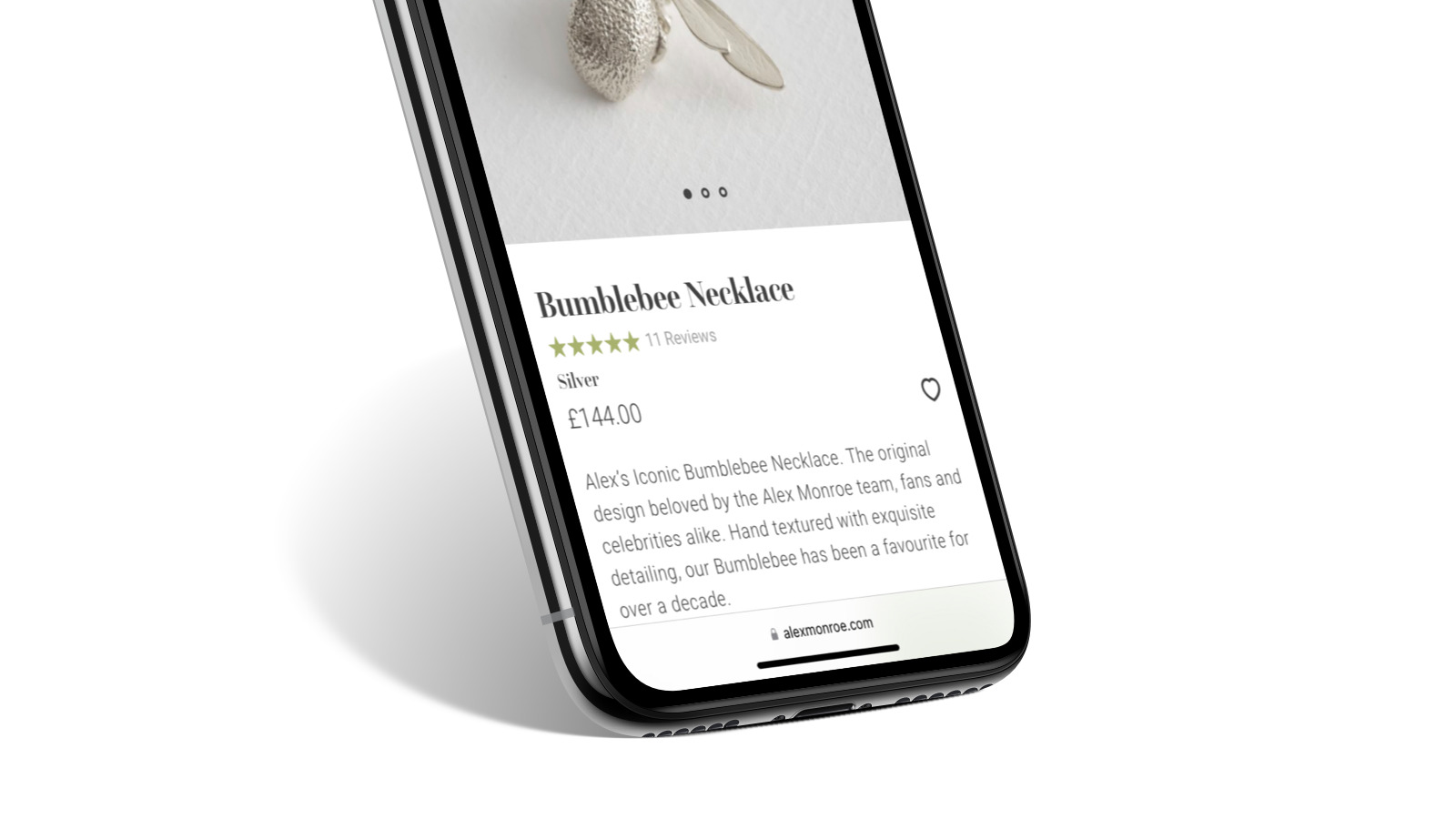 Is It In Stock? Do You Have My Size?
If there is a choice of material you can select your preference and the image gallery will automatically update to show you the real beauty of the piece you are starting to fall in love with.
Not sure of your ring size? Find out quickly and easily right here by clicking on the "size guide" for a pop-up window to give you all the information you need to continue your purchase without leaving the product page.
Now that you are thinking of making this purchase a reality, you can find out if your chosen item will be a part of your collection soon or if there will be a wait. The stock status is indicated above the "Add to Basket" button (which itself is now slightly larger to be more prominent without being intrusively so). For made-to-order items the wait time is given so that your expectations are always managed.
I Want It…Now!
If your piece is in stock, you can go ahead and add it straight to your basket or you might choose to head down to a boutique to get your item even quicker. By selecting a boutique where the item is in stock you can find out the details of how to get there as well as contact details to give them a call to reserve your item.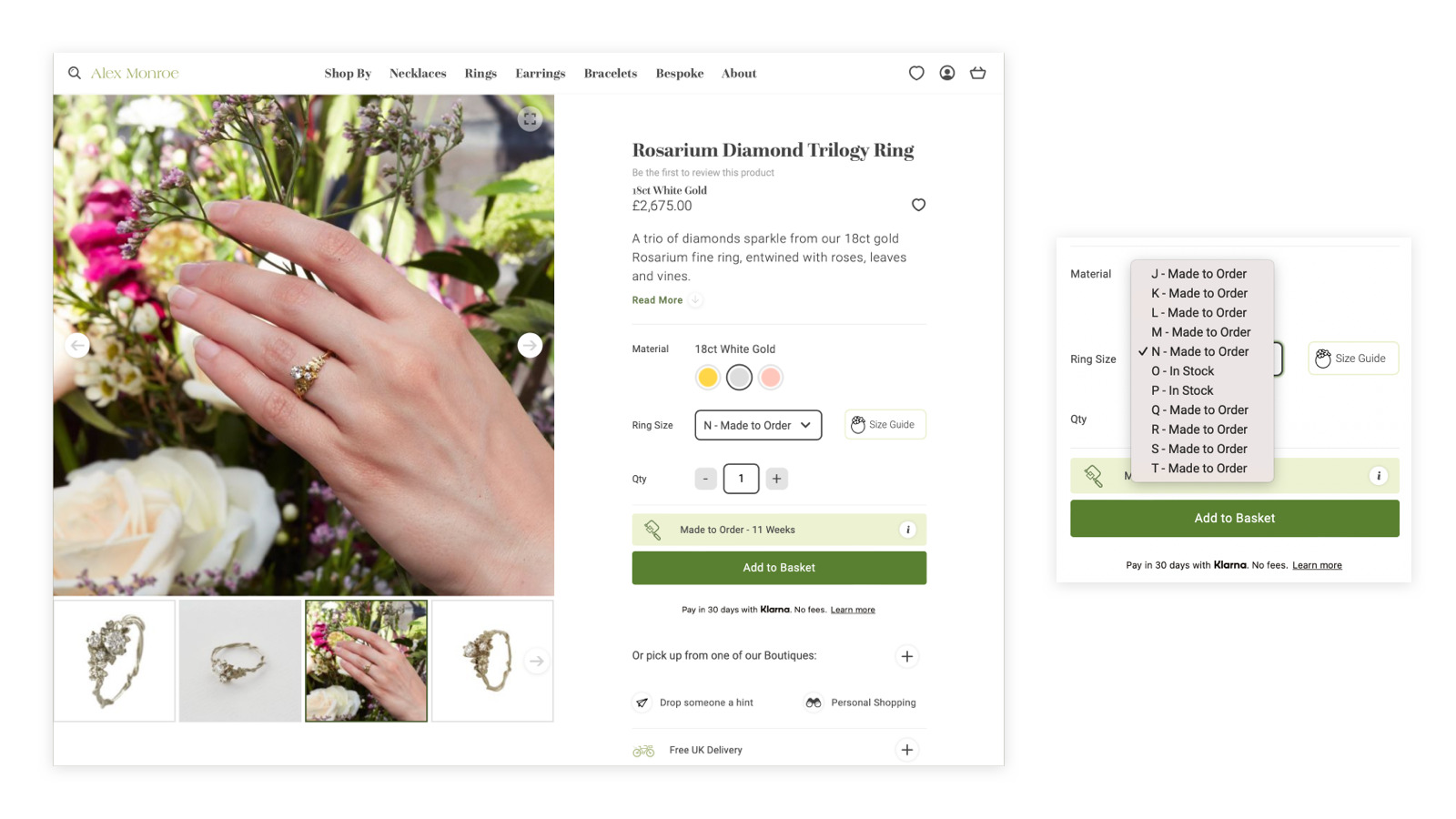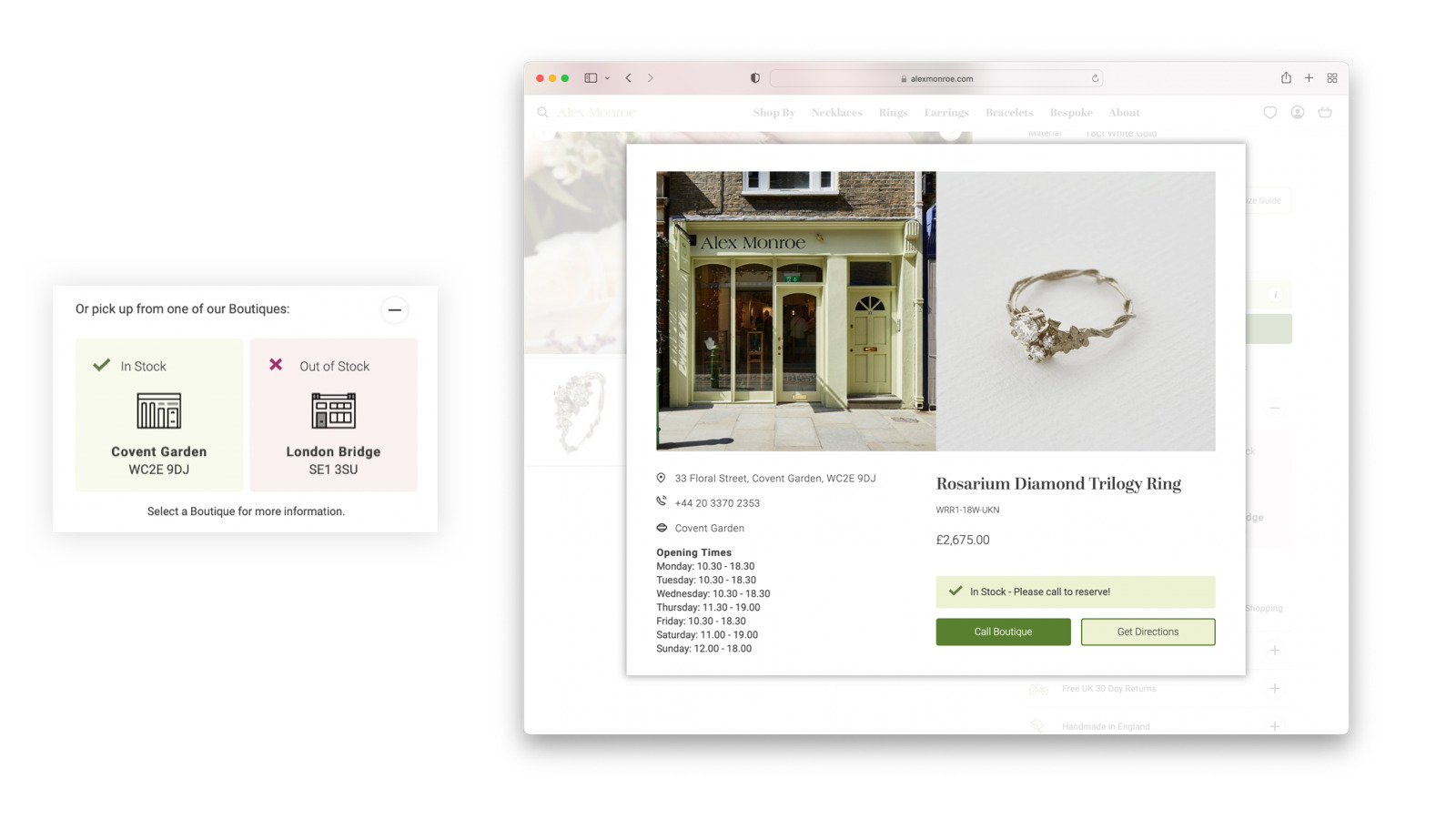 Quick Buy Bar: Buy From Anywhere On-Page
As you scroll down the page to get to the nitty-gritty of the product detail you are, of course, scrolling away from the "Add to Basket" button. Now though there is no need to scroll back to the top because a "Quick Buy Bar", that sticks to the bottom of the screen while the "Add to Basket" button is out of view, means you can always add the item to your basket wherever you are on the page. With an option to edit your chosen product attributes you have no need to try to find your way back to the original "Add to Basket" button.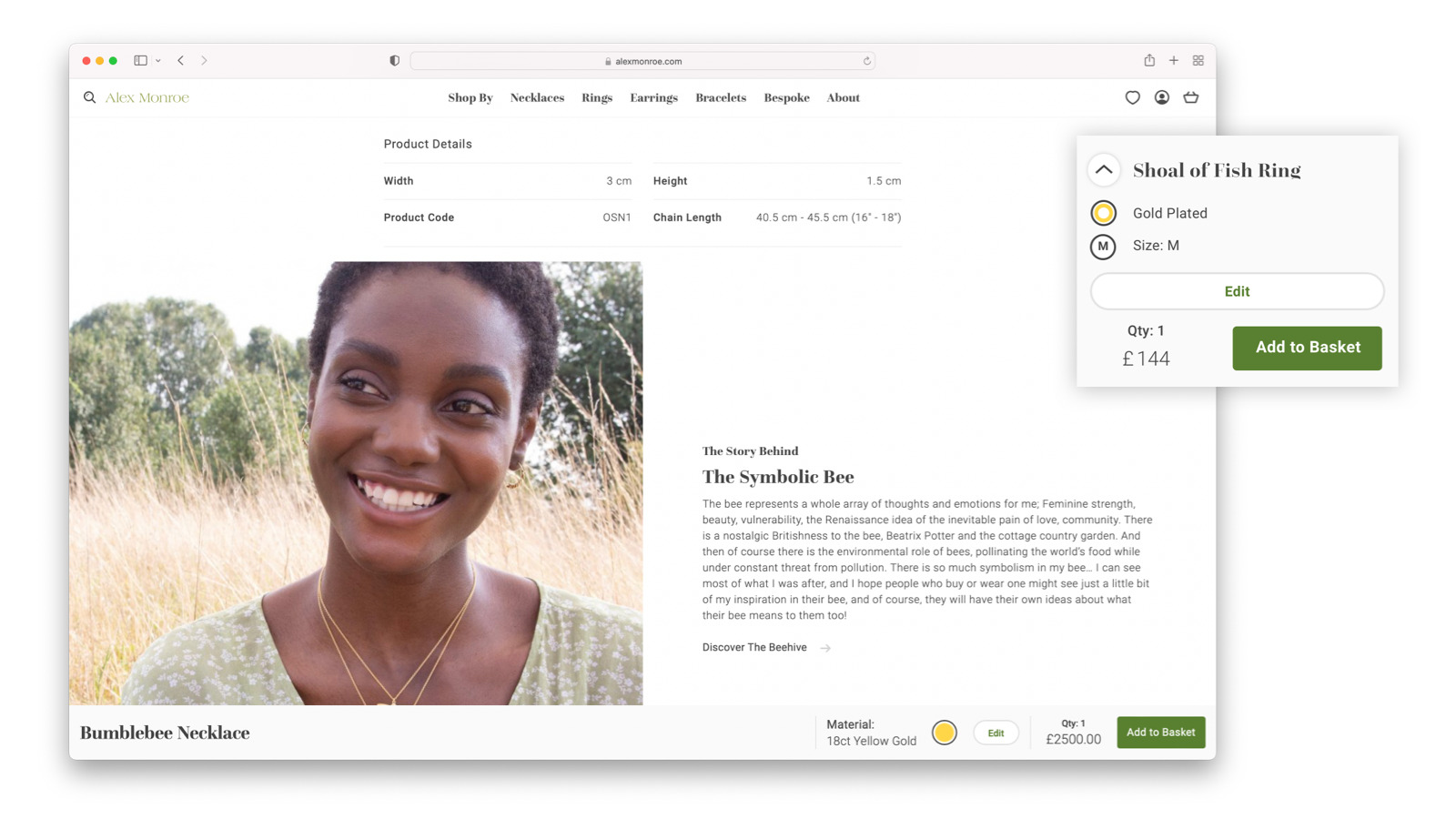 Personal Shopping
Still not sure if it's for you? Hit the Personal Shopping button and set up a private appointment to be guided through how to make the right choice, whether from stock or choosing a bespoke piece.
Drop Someone a Hint
Maybe you're sure the piece is for you but you're hoping it will be your next favourite gift – as soon as you tap "Drop someone a hint" the URL is copied to your clipboard so all you have to do is open a message and drop the link in and send it to the person you think could be your favourite gift-bearer.
Clearer Navigation for Absorbing Browsing
The navigation now makes it even easier to browse the collections and immerse yourself in their beauty. Whether you know you are looking for a necklace in silver, or have a budget in mind for earrings, or you just want to be inspired so want to pore over all of the bracelets, you easily can find what you are looking for.
More Discovery, Less Frustration
When browsing the product listings you can click on an item to find out more information and when you return to the listing page (including hitting the back button in the browser) you are delivered right back to the point you left, no need for endless scrolling to get back to where you were. You can take all the time you like to muse over as many options as you like without wasting time, and enduring frustration, scrolling to find where you left off.
Getting Personal
If you already have, or you set up, an account you can save information that will make your life easier. Save dates to be reminded of important birthdays or anniversaries; add your ring size (for all 10 fingers!) so you know exactly what size to order.
Removing Barriers
Each of these small changes adds up to an enormous step towards removing any barriers to purchase. alexmonroe.com already sees and converts a great deal of traffic but the attention to detail here will only boost sales even more.
Need an ecommerce refresh?
Get in touch for a chat about how we can help you explore options to get the most from your current ecommerce website or to discuss options for something entirely new to take your sales to the next level.
Let's talk