Wonders of Life App
We scored a big hit with the multi award-winning Wonders of the Universe app for Harper Collins and we're pleased to be able to follow it up with the latest in the series – Wonders of Life.
The new app complements Wonders of the Universe (picked by Apple as one of the best of 2012) by adding 200 articles about the natural world, 2 hours of incredible footage from the series and over 30 immersive 3D environments.
"Wonders of Life is not only an amazing achievement, it's modern media done right"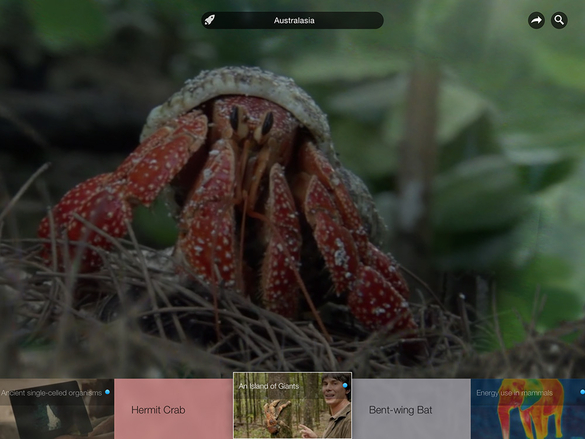 Wonders of the Universe covered both the sub-atomic and galactic scale and now Wonders of Life fills the gap by exploring life at the microscopic, cellular and multicellular levels. With Prof Brain Cox as a guide, the app allows users to explore the globe from networks of subterranean freshwater caverns of the Yucatan peninsula to the unique flora and fauna of Madagascar, taking in the Robber Crabs of the Christmas Islands and the Paramecia of the caves in Kentucky. The app uncovers the secrets of life in the most unexpected locations and in the most stunning detail.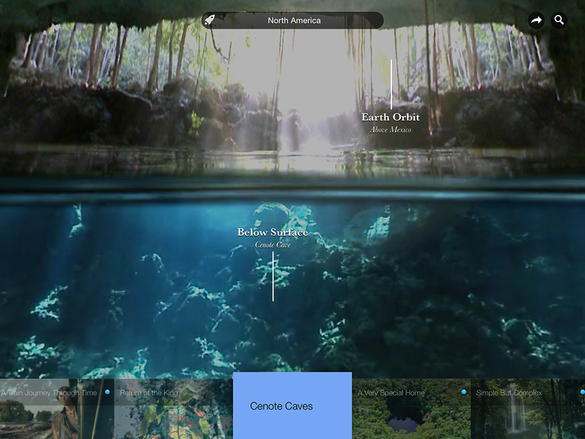 The app was developed by Other Media's mobile team using the same 3D technology that was originally developed for Wonders of the Universe and also incorporates our soon to be released Glide technology.
We wanted to give the audience a unique immersive experience by developing a series of 3D interactive environments using video and photography from the beautiful locations that Prof. Brian Cox visited during the making of the TV series.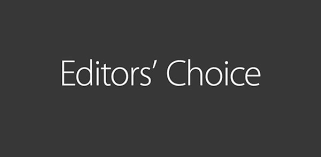 Chosen from millions of potential apps, Wonders of Life features in the exclusive 'Editors Choice' on iTunes in both the UK and US at the same time; a fantastic achievement and a recognition of the hard work of the teams at both Other Media and Harper Collins. The resulting press coverage has been truly amazing.
"Its been fantastic to build on the success of Wonders of the Universe and enhance the technology and ideas that made the first app so ground breaking. We've created a range of new features to showcase the planet's incredible biodiversity and bring to life the content from the BBC TV series and the accompanying books."