PDC App
Initially formed in 1992 The Professional Darts Corporation (PDC) is now the leading professional body in the sport with over £10 million in prize money paid out on its global circuit of tournaments.
The PDC has built a reputation as the leading innovator for staging professional darts tournaments and is always looking to the future of fan engagement as the sport continues to grow worldwide.
The Challenge
Enhancing the PDC's digital output, their partnership with Other Media and Lagardère Sports focuses on augmenting fan engagement and realising commercial opportunities for the PDC and their commercial partners.
With the sport's biggest annual event, the World Darts Championship, held at Alexandra Palace in December, there was a golden opportunity to launch the mobile app that would be key to this new fan engagement strategy to capitalise on this global event and bring fans closer than ever before.
Our Solution
With audiences increasingly relying on mobile devices, a mobile app gives them the content they need, whenever and wherever they need it. So much more than a mobile website, this app includes features you'd expect, such as fixtures, results and player profiles, but also delivers on instant news updates, live commentary and push notifications to customise the experience.
The World Darts Championship is taken to another level, bolstered by technology bringing the game to everyone, everywhere, through an interactive and immersive mobile app to bring darts fans around the world closer to the action.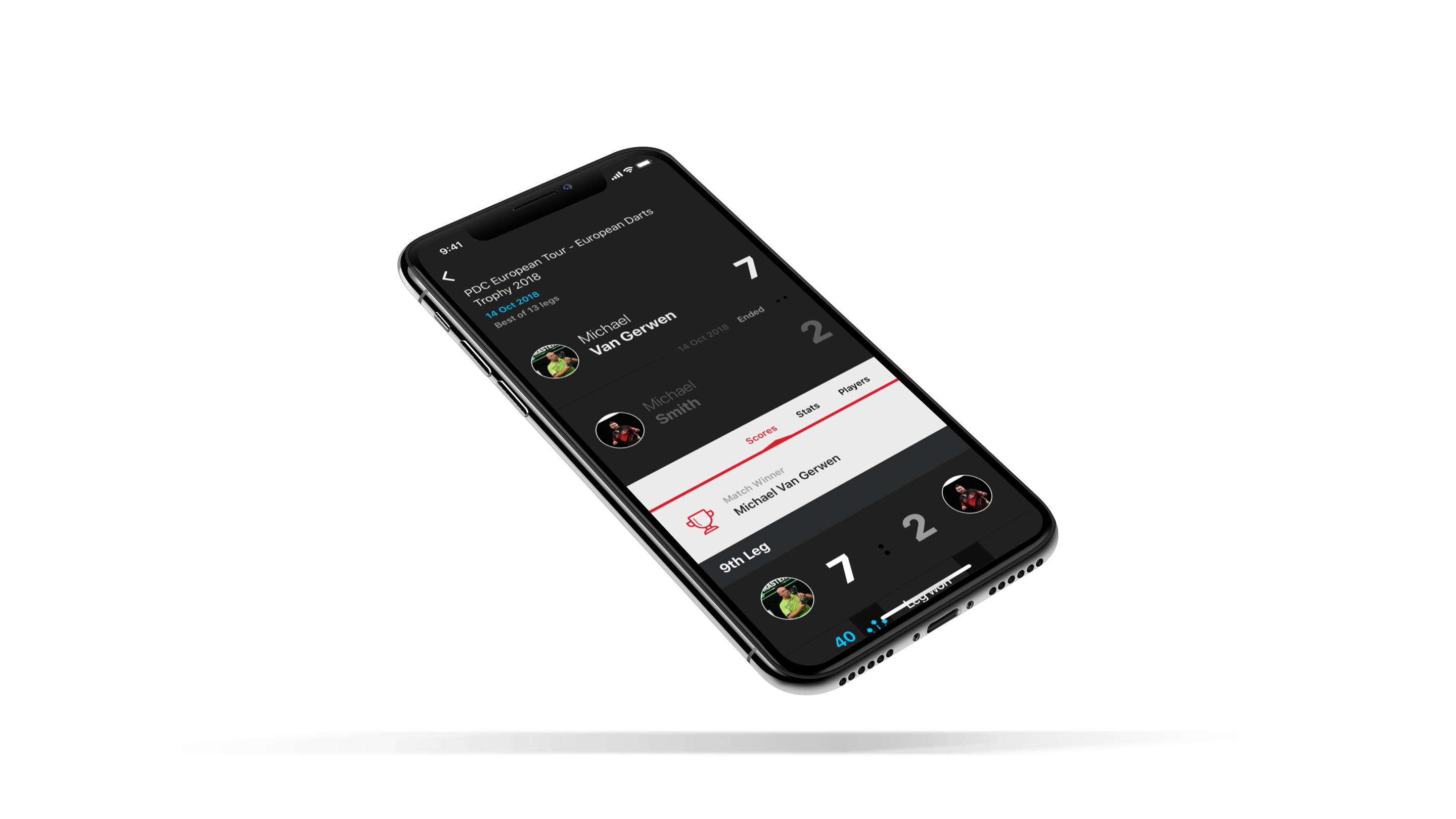 360° Fan Engagement
Engaging fans needs to be considered at the venue as well as away from it, and on event days and non event days. By establishing ongoing connections with fans, at the iconic match venues and for those at home, the PDC app is at the core of the corporation's fan engagement strategy.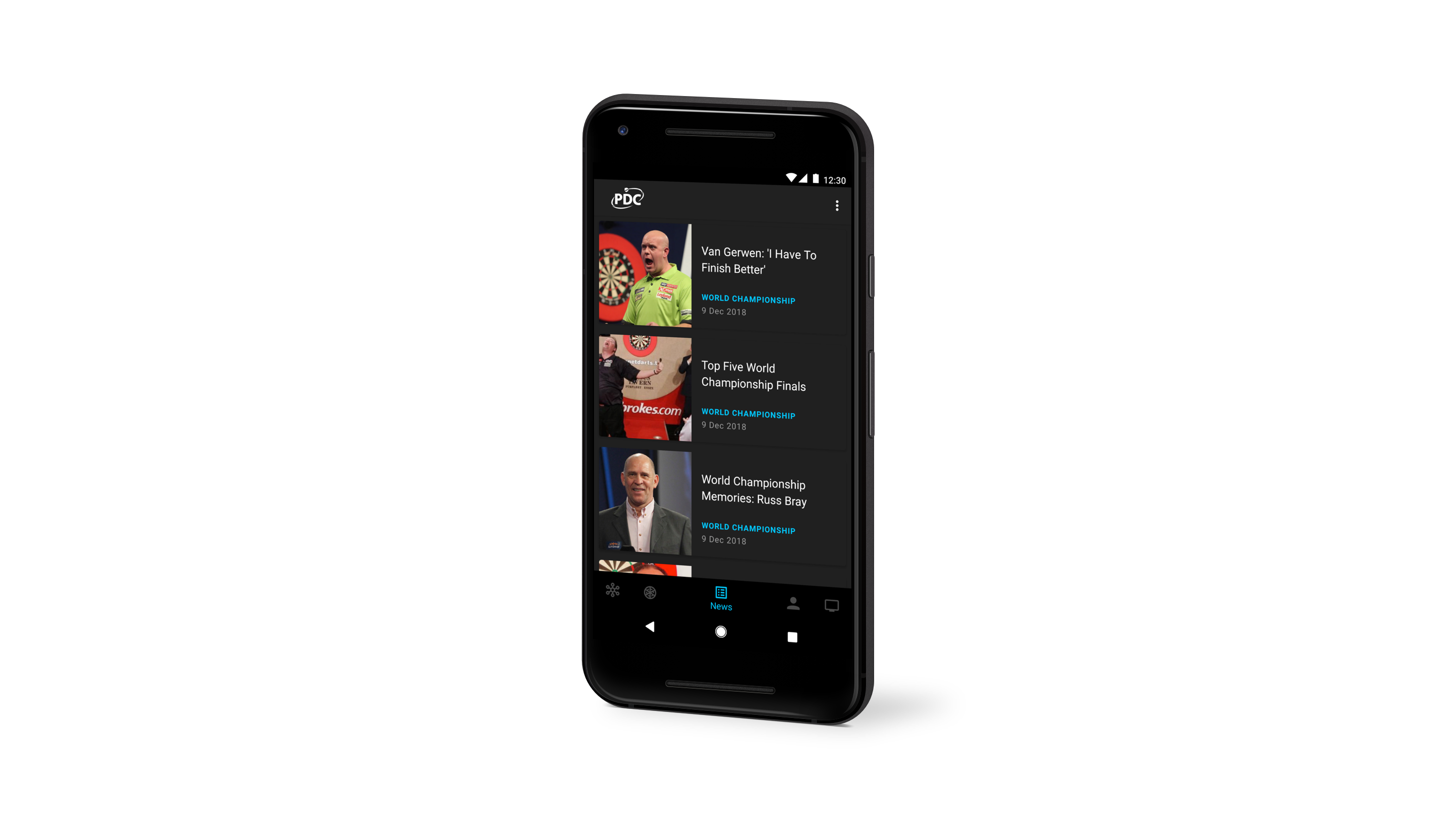 The PDC's home on darts fans' phones
This is about telling the multi-faceted stories of the tournaments and players throughout the year. Darts fans have a place to call their own, to consume content on an as-needed basis with an experience that keeps them returning to the app again and again.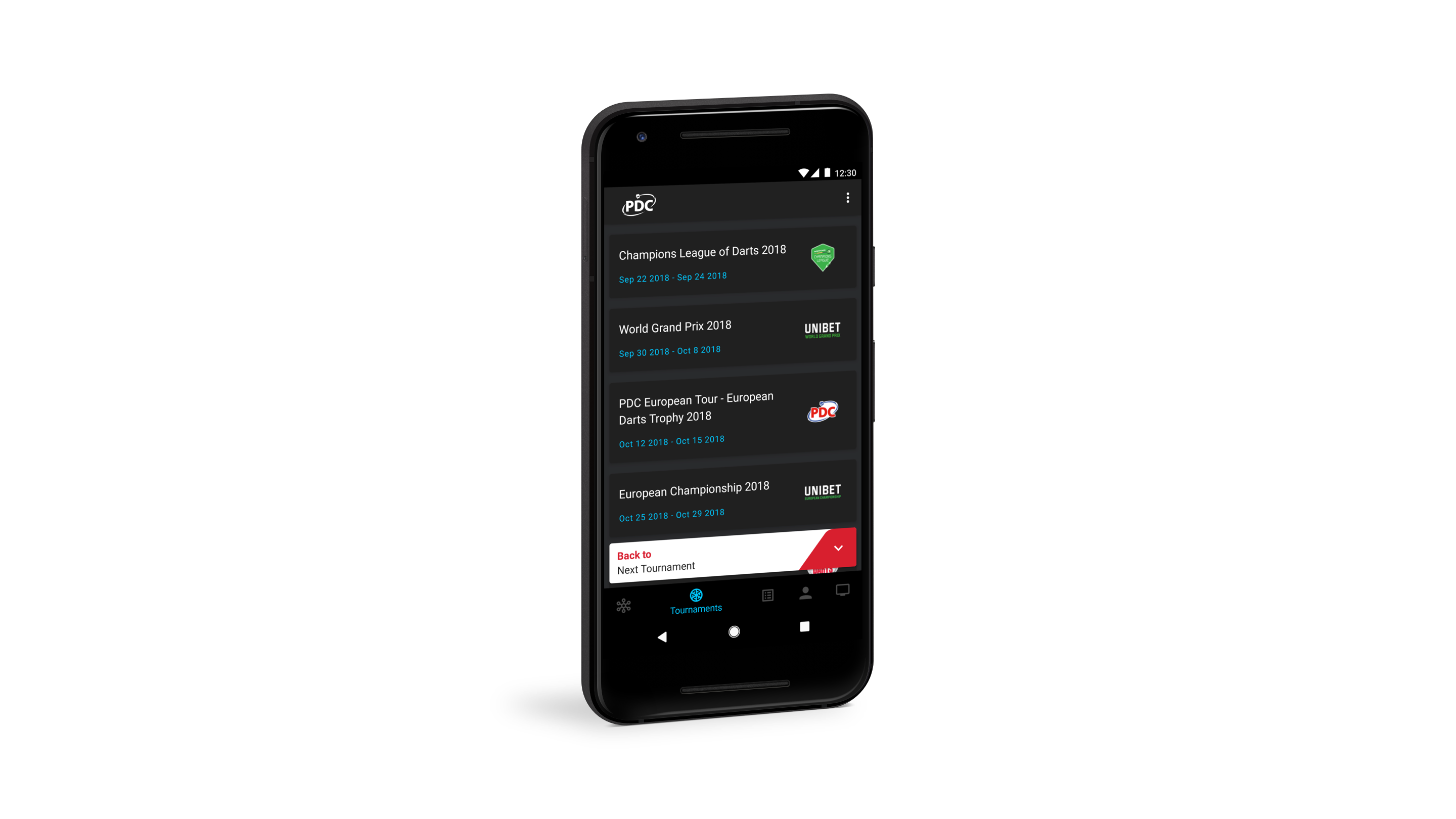 A beautiful, flexible design
Through carefully considered user experience (UX) design, the app draws the fans in to being as invested in the storytelling of the sport – the players, tournaments, matches – as it's possible to be.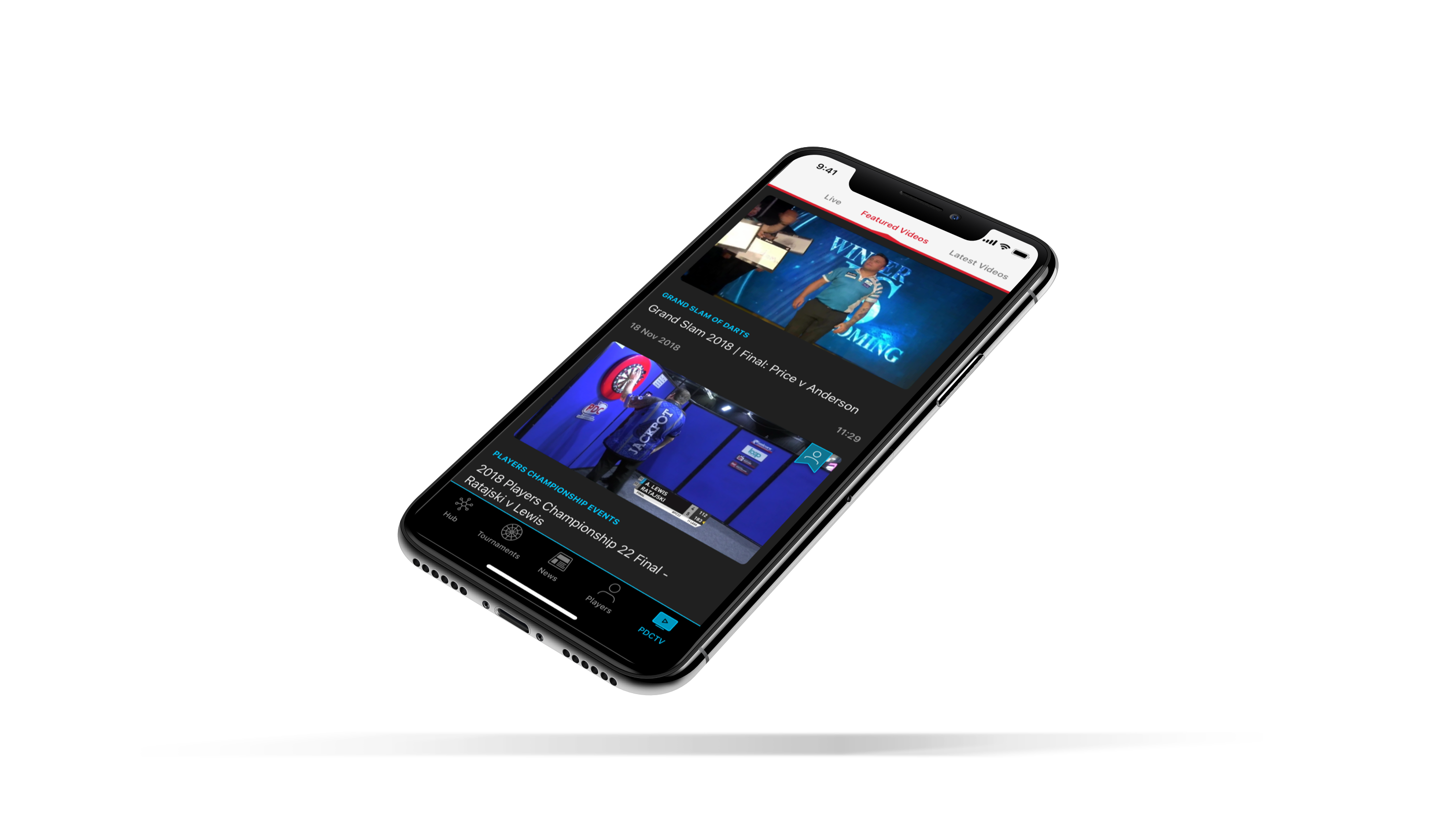 Feature-packed
Fixtures, results, player stats and bios are all what you'd expect. Add in a live match centre with news, live streaming and push notifications to deliver an enthralling, customised experience. 
"With more audiences consuming content online and wanting instant news and updates, I'm certain our new mobile app will take our sport to the next level."
20 years of understanding our sports clients has led to the delivery of groundbreaking digital projects. From award-winning apps to immersive websites with complex data integrations and in-app ticketing, we're as ambitious as our forward-thinking and competitive clients. Get in touch and see how we can help you build digital relationships and deepen fan engagement.