ECB: iOS and Android Apps
The England and Wales Cricket Board (ECB) is the single national governing body for all cricket played in England and Wales. They are responsible for everything from grass roots cricket development to the England squad: overseeing county and international cricket in all its forms.
With a relationship spanning more than 10 years with the ECB, we have developed their website to engage fans more fully and complemented this with an iOS and Android app as well as apps for iPad and Apple Watch.
The Challenge
The main objective of the website update and the development of the apps was to engage the ECB's audiences more fully with content like live scores and video. Crucially the ECB wanted to offer a quality mobile experience for fans on the move or at matches. The real challenge was handling the vast amount of data to be presented to a diverse audience and make the scaleable to cope with hugely varying peaks and troughs in traffic.
The Smartphone Apps
To integrate live scores and enable us to present a huge amount of data, we custom-built a data platform to handle the incoming data. The iOS and Android apps that we developed present the data in a digestible and compelling format.
A large proportion of this app's users will be downloading it as the best way to access match scores. The ancillary content further enhances the overall experience with the app. Social media feeds, news articles and, latterly, the use of congruent video clips woven into the score screen are driving engagement with the app.
The ECB iPhone App was launched in June 2009 and secured its place in the Apple Top 10 Sports Apps for that year. It has since seen several updates and been joined by the equally well-received ECB Android App.
The iPad App
ECB Cricket Live allows fans to follow the game on their iPad like never before – with real-time 3D data visualisation on top of the traditional scores service, and all the latest news and video coverage from ecb.co.uk.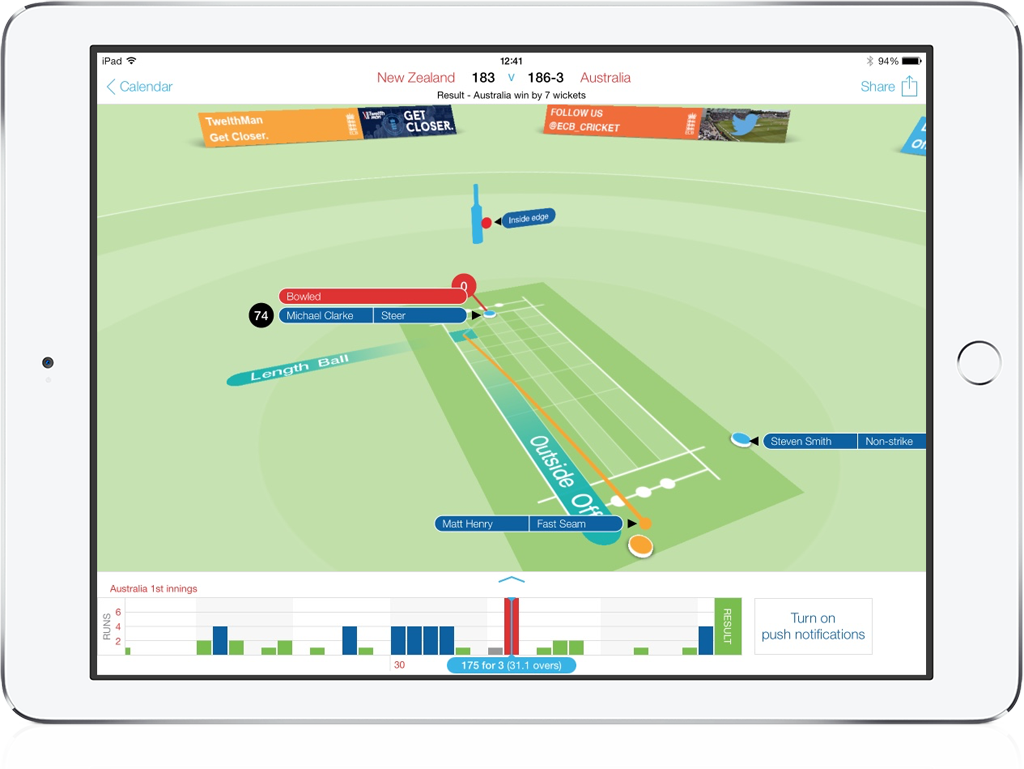 For all England Internationals plus Test matches and ODIs/T20s around the world, the comprehensive data coverage gives users a 3D pitch display illustrating ball-by-ball info for each delivery, including batsman shot type, bowler delivery type, active fielder positions, line and length detail on the 3D pitch, plus heatmaps and wagon wheels.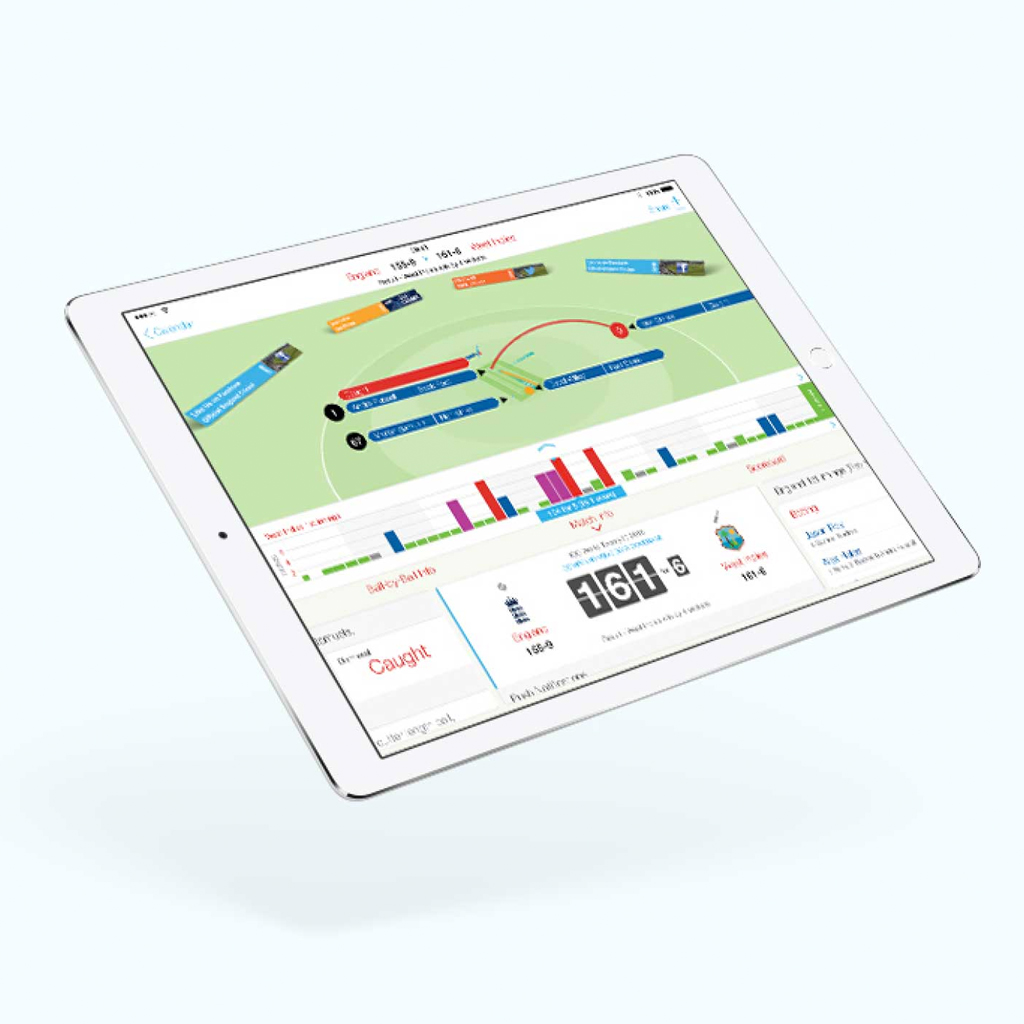 And across every match of the county cricket season there is a 3D pitch display available, on top of the standard match info expected like full scorecards.
A Manhattan-style timeline for the games allows users to go back through the play to look at individual deliveries once again, and access further detail through the information panels in the bottom split of the screen.