ECB: Apple Watch
The England and Wales Cricket Board (ECB) is the single national governing body for all cricket played in England and Wales. They are responsible for everything from grass roots cricket development to the England squad: overseeing county and international cricket in all its forms.
Following the development of apps for iPhone and iPad for ECB, we knew that the Apple Watch represented an incredible opportunity to push the boundaries in the display of sports data, specifically in the field of cricket, something that we have been doing for the past 15 years.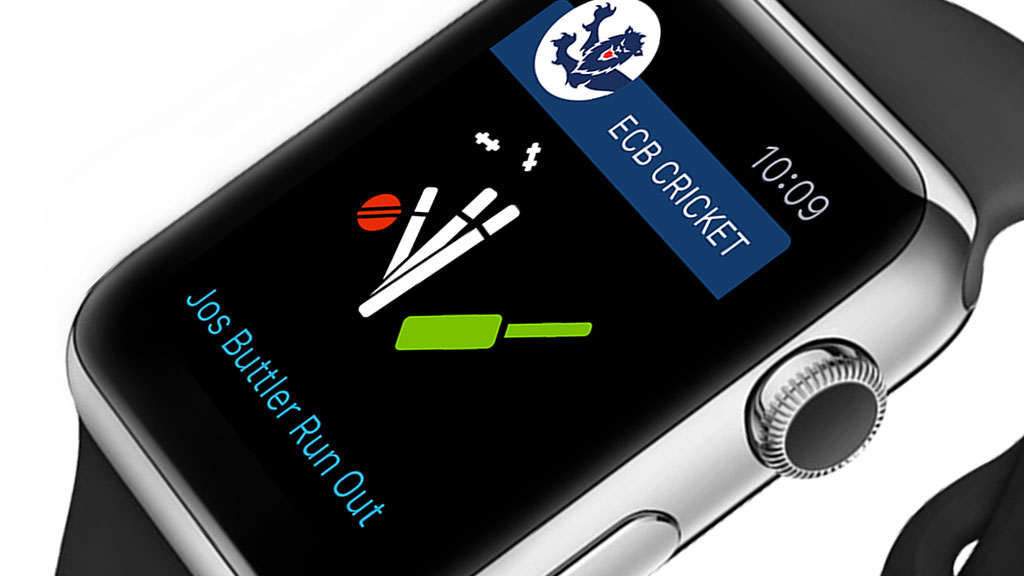 The Challenge
To design for a new device and a new way of interacting with complex data was always going to be challenging, but it's the sort or challenge that we love at Other Media. The big question was how were we going to get all of the detailed data from a cricket match onto a wearable device and also make the experience relevant and compelling?
Our Solution
The team at Other Media worked hard to understand how Apple had designed the Watch and the unique ways of interacting with apps. Cricket is a perfect sport for the Apple Watch and Glances allow you to keep you up to date with the fall of wickets and other key information during a game. Over the course of a Test Match when many fans can't watch the whole game, these alerts are a great way of keeping up to date with events, by simply glancing at a watch rather than fishing out their phone.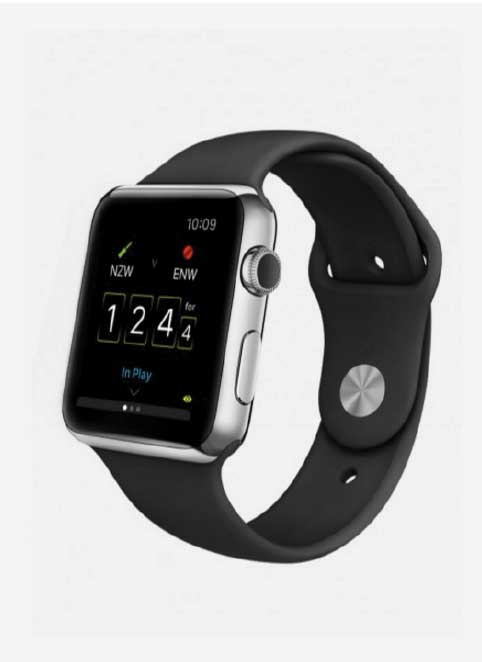 Building on this knowledge, we designed a series of alerts that conveyed the key moments in a match. Good interface design is crucial as there is limited space on the watch face, and our creative team quickly understood the opportunities that this presented, producing an experience that is uniquely ECB which also being true to Apple's guidelines.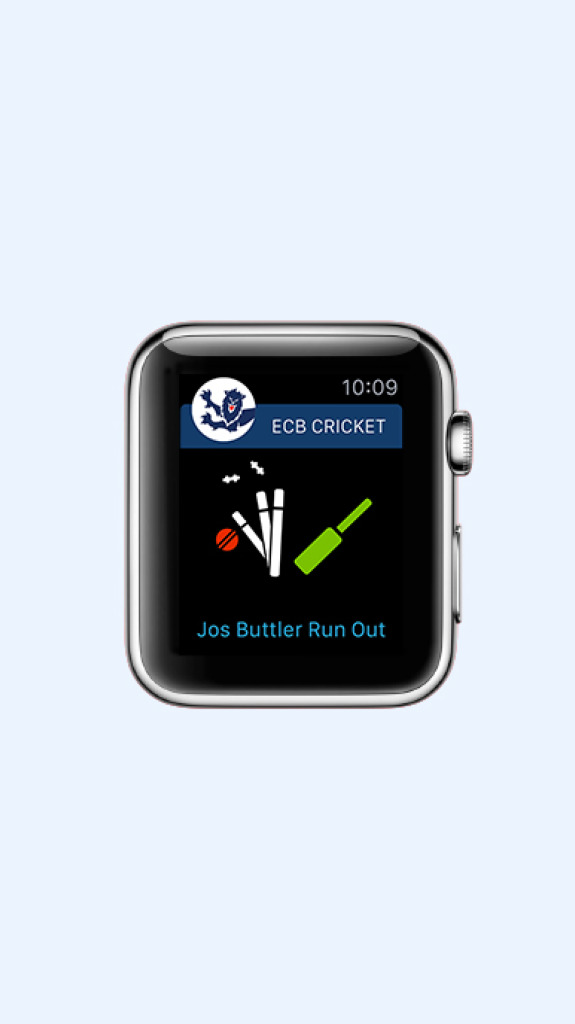 The challenges of overcoming the level of detail and the complexity of cricket within such a unique and revolutionary interface, drove us to present the content in a succinct and engaging way. The Apple Watch provides a platform where the ECB experience feels just at home on your wrist as it does in the palm of your hand.
The Result
We were extremely proud to announce the release of the new ECB app for Apple Watch to co-inside with the launch of the Apple Watch. Seeing our app in the Apple Key Note speech gave us a rather warm, fuzzy feeling.
To be able to launch alongside Apple was great and we are extremely excited to see how the technology evolves to provide you with further watch-based experiences.
The release of the watch provides an incredible opportunity to push the boundaries in the display of sports data, specifically in the field of cricket.