Arlo & Jacob In-Store App
With 2 new stores and continued online investment this UK furniture brand now have an in-store app to bridge the gap between online and in-store purchasing capabilities.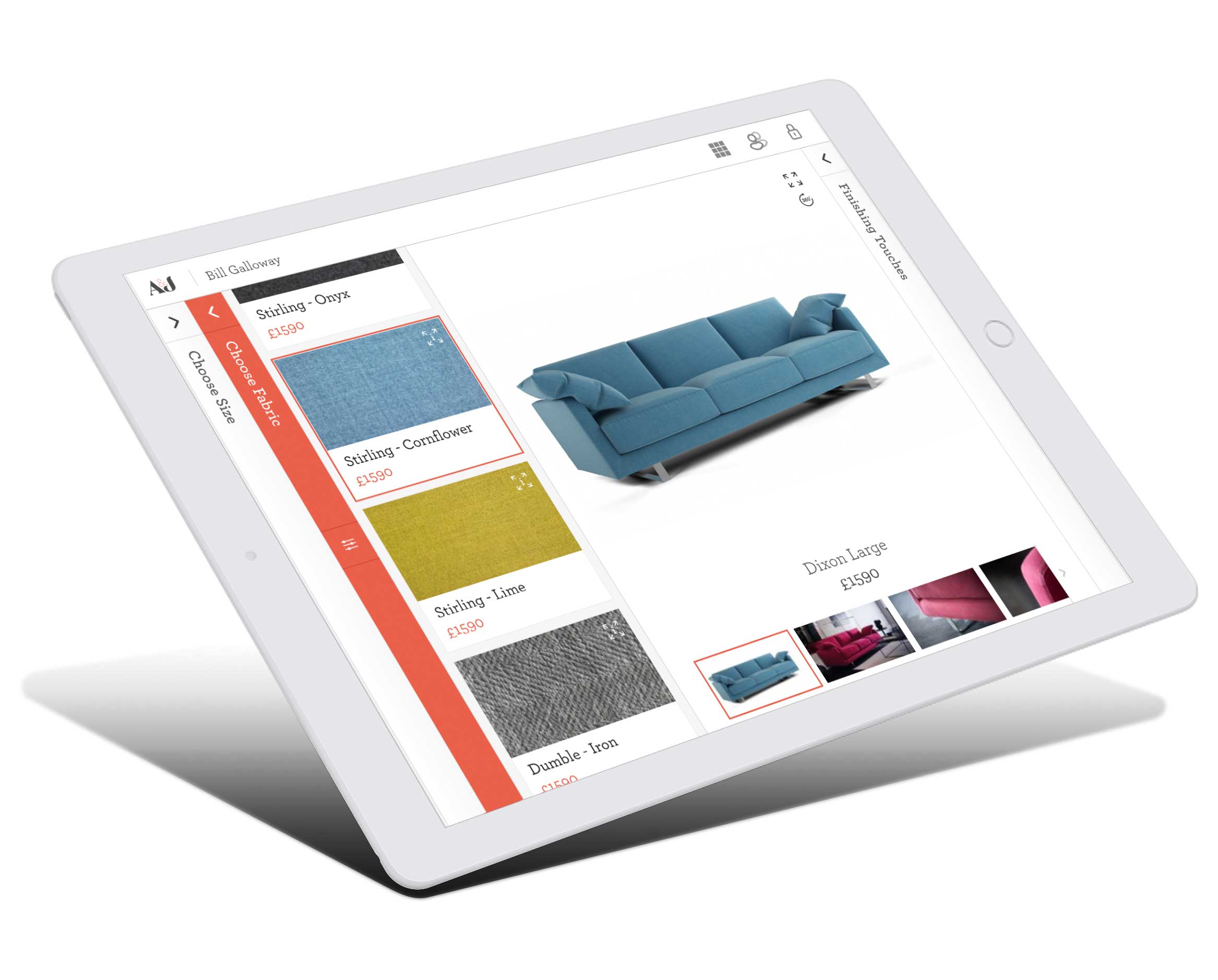 The Challenge
A huge advantage of visiting one of Arlo & Jacob's beautiful stores is the ability to see, touch, feel and really appreciate the quality of the sofas in the showroom. What is missing is the ability to visualise the enormous range of colour, fabric, size and leg colour combinations of each piece of furniture.
Our Solution
The furniture configurator on aroloandjacob.com performs this function perfectly. Therefore the next step was to make this available to the in-store staff who also need to be able to take orders in the showroom.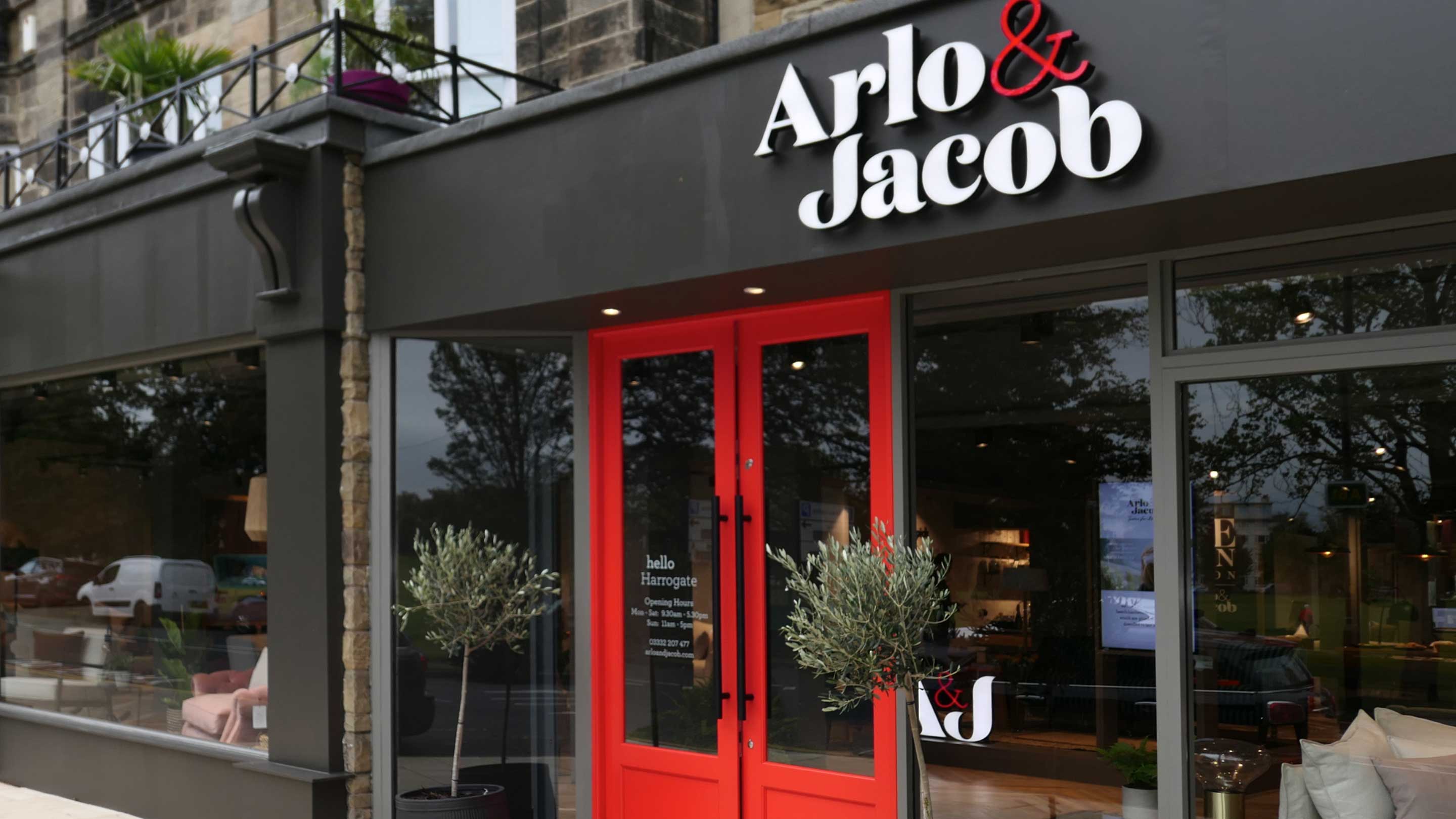 Exceptional in-store customer experience
As well as being able to see, touch and appreciate the style and comfort of the furniture in a store, the staff are invaluable. They have an in-depth knowledge of the products and can now not only describe what options are available for any given item, but show and guide the customer with the interactive iPad screen.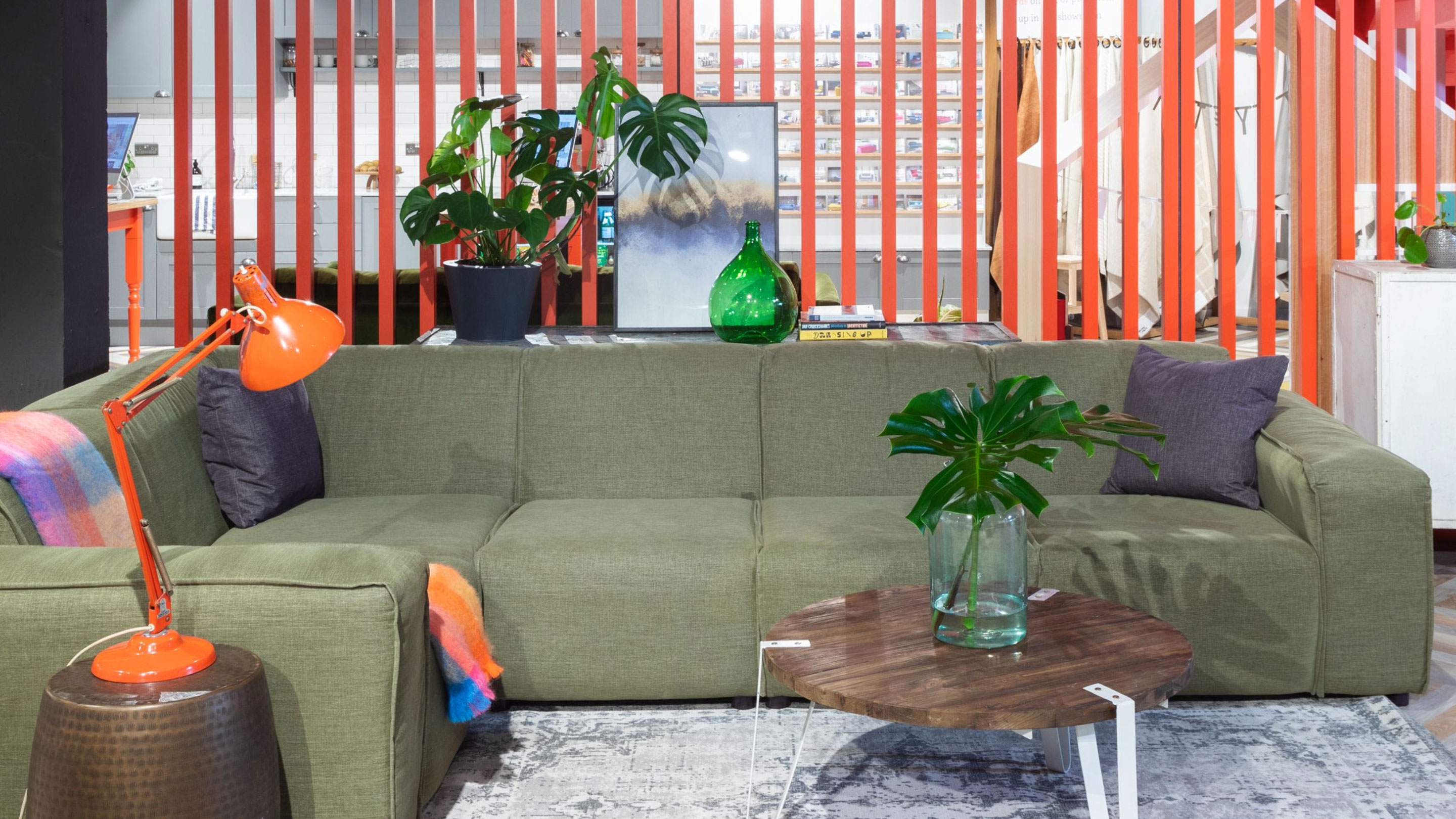 Extending the instore range through digital integration
The carefully-considered page design of the configurator ensures the key features of the interactive interface are easy to use. Selector elements are all collapsible and always visible on the page, allowing infinite changes to be viewed instantly. For any given combination of features, the price is automatically updated, providing a customer with, for example, easy access to fabrics within a higher or lower price band – depending on their budget.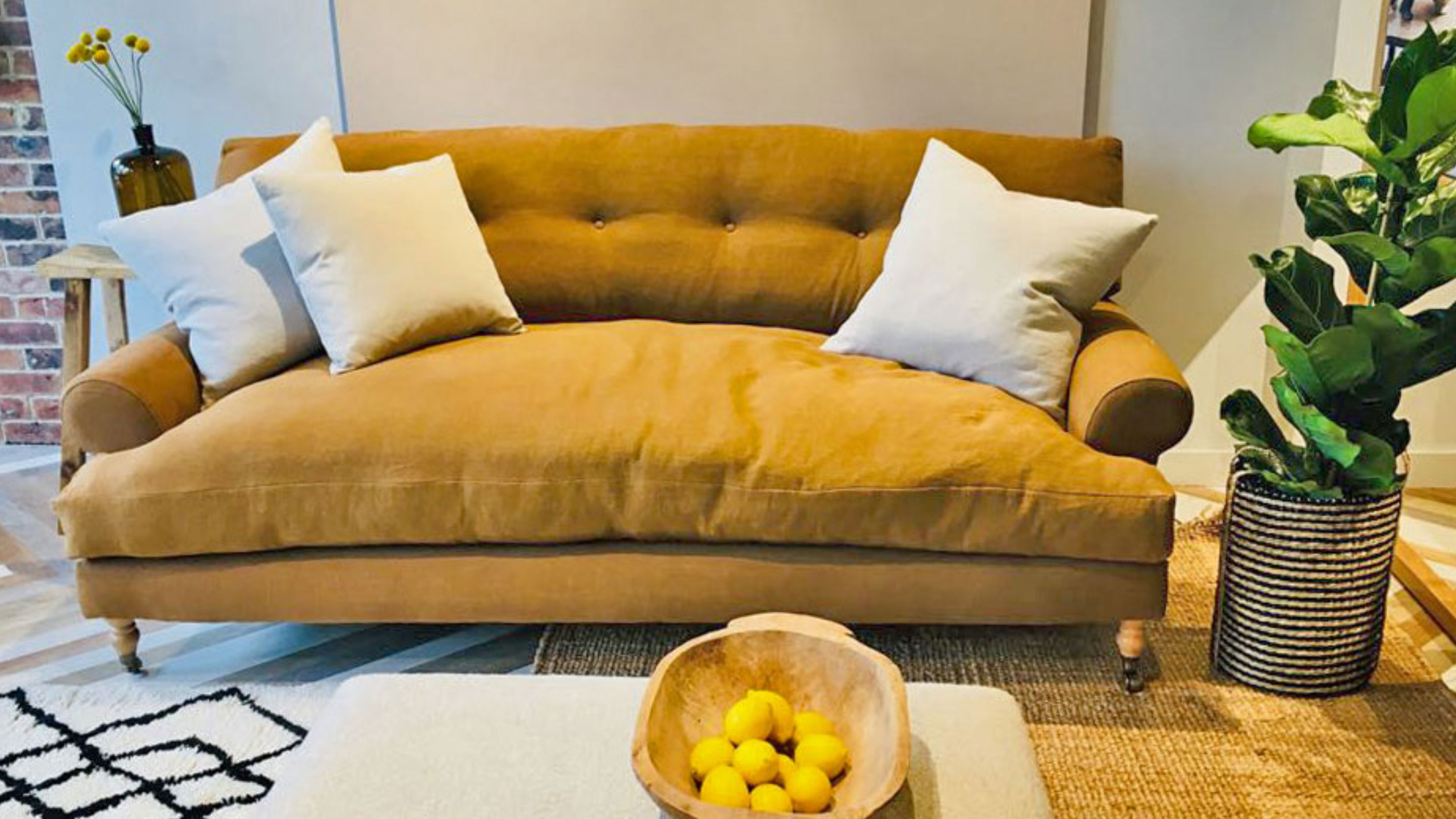 Intergration with online Magento store
Now staff have access to an iPad app that showcases the variety of furniture configurations that can be discussed with customers in the showroom. After building a custom configuration of their chosen product(s), customers can then choose to place an order or can have a quote emailed to them for them to pick up in their own time, ensuring their purchasing journey can continue once they have left the store.
This solution is a great example of Arlo & Jacob continuing to invest in making the process of selecting a new piece of furniture as high-end as the furniture pieces themselves.
The app enables in-store staff to provide customers with the ultimate confidence in choosing their next piece of beautifully crafted, British, handmade furniture.