UK Anti-Doping Website Transformation: Keeping Sport Clean
Protecting the right to enjoy doping-free sport is a big responsibility, and an important one, and it needs a lot of support, not least of all from the go-to source of information on the subject, the UK Anti-Doping (UKAD) website.
The Project
As the UK's authority on clean sport, UKAD need an authoritative website that gives users confidence that they have come to the right place and will find the definitive guidance they need. Their site must guide users to enable them to find all the support they need – from school children discovering sport, to elite athletes; from coaches to participants. It must be an informative and inspiring online destination.
Now in their tenth year of existence, UKAD found themselves with an outdated website, both in looks and functionality, that needed a re-design to convey the gravitas and importance of the organisation and its resources. Devised, designed and built by digital agency, Other Media, on leading open-source software, Drupal 8, UKAD now boasts an easy-to-update website ensuring that resources are always current and accessible. The new site is fully responsive, catering to users on whichever device they are using and is helping users to find the right information quickly and easily while being pleasurable to use with intuitive navigation and refreshed imagery. There has been a shift in focus away from the negative (the reporting of Anti-Doping Rule Violations, for example, that has to be available) towards the positives of education about the spirit of sport and how to ensure you participate in clean sport.
With a focus on broadening the reach and deepening engagement, the new site can now continue the hard work in educating and supporting everyone involved in participating in sport to keep sport clean.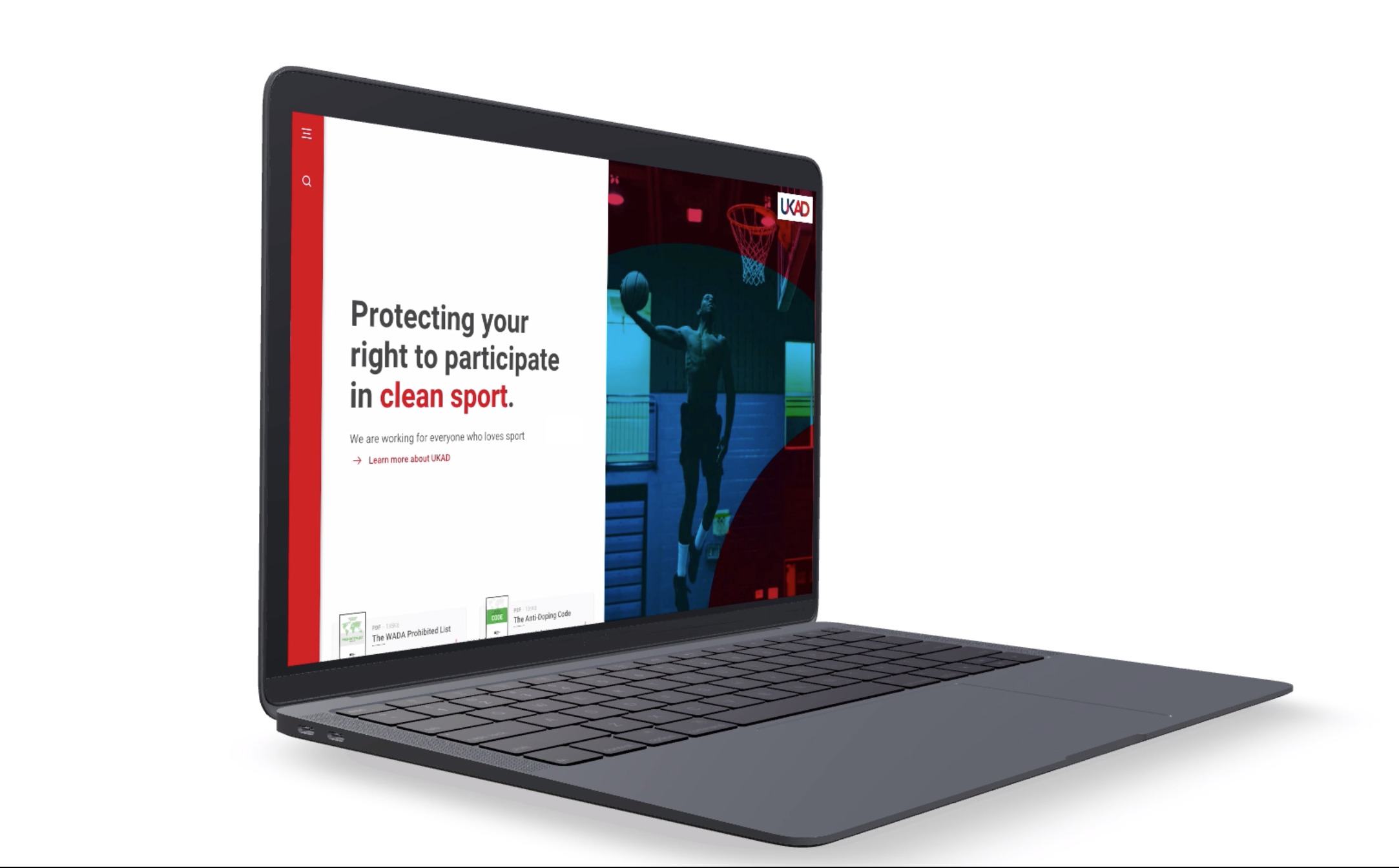 About UKAD
UKAD is the national organisation dedicated to protecting a culture of clean sport. Every day, they are raising awareness of the issues through their extensive education and smart testing programme. They help athletes to understand and follow the rules, and prosecute offenders.
Ultimately, they are working for everyone who loves sport – whether competing, training or spectating. Together, they're creating an environment where all athletes know they can compete in the true spirit of sport.
UKAD is responsible for ensuring sports bodies in the UK are compliant with the World Anti-Doping Code through implementation and management of the UK's National Anti-Doping Policy.
UKAD's functions include a prevention through education programme, intelligence-led athlete testing across more than 40 Olympic, Paralympic and professional sports, investigations and exclusive results management authority for the determination of Anti-Doping Rule Violations (ADRVs).
Our Expertise
Having worked with sports organisations for decades, we know sport. Delivering customer-centric digital solutions for clients across web and mobile means we know how to deliver information in a compelling and digestible format.
If you need help or advice with engaging your users, on web or mobile, get in touch and let's see how we can help: