'Tackling Cancer Together' - Swans and Maggie's Third Kit Initiative
Swansea City has harnessed the power of its digital platforms to launch not just their third kit, but also an important campaign with the kit's eye-catching spots representing personal experiences.
The Swans have joined with cancer charity Maggie's for their 'Tackling Cancer Together' campaign that sees the striking pink 2023-24 third kit designed with eye-catching coloured spots – each one representing a different type of common cancer.
The battle with cancer is one that requires us all to unite and this initiative, unveiled alongside the new third kit, will also include an opportunity for people to come together and share their stories about their own cancer experiences.
Throughout the 2023-24 season there will be a page on the Club's official website dedicated to supporters' stories, which will also include a donation link for Maggie's.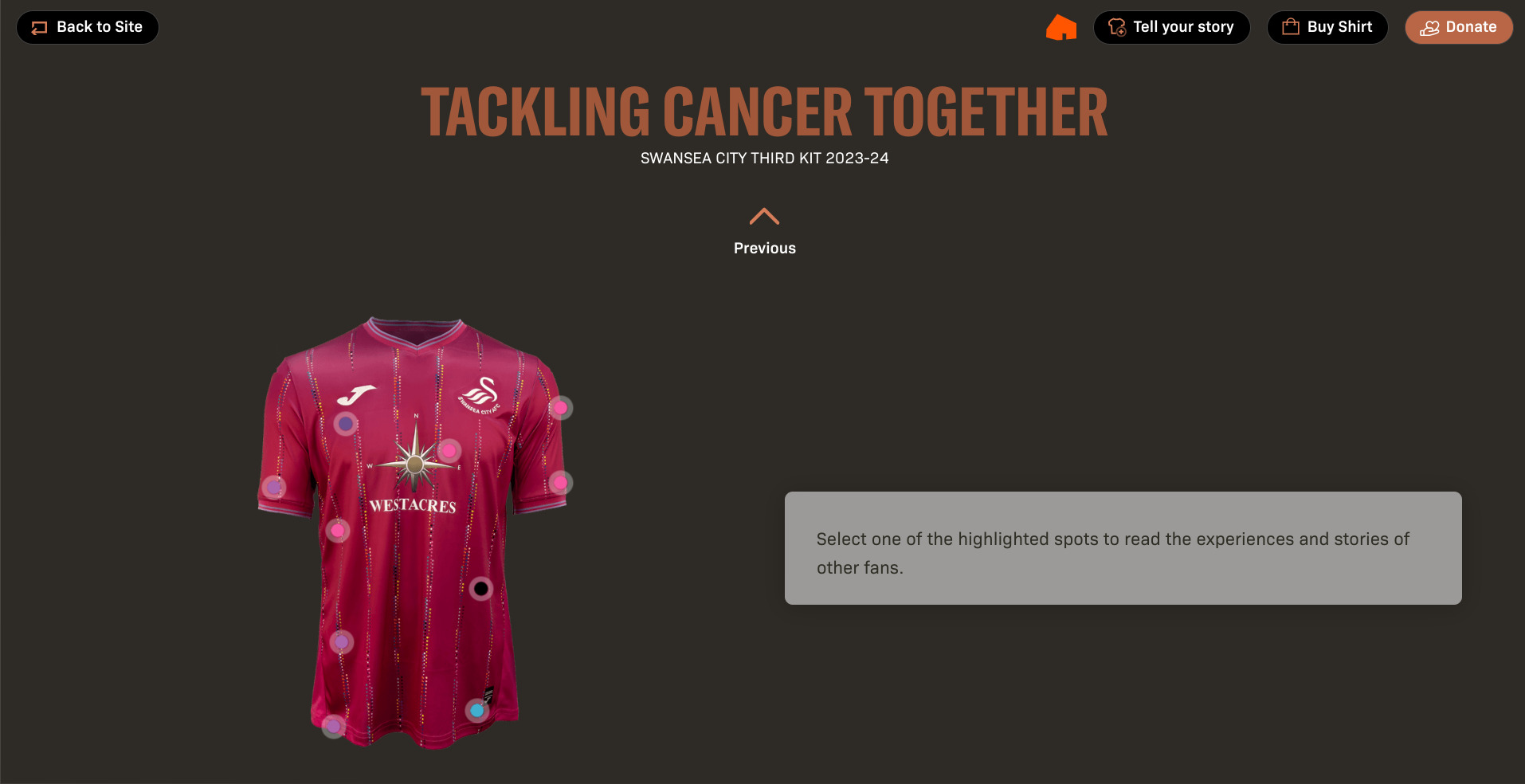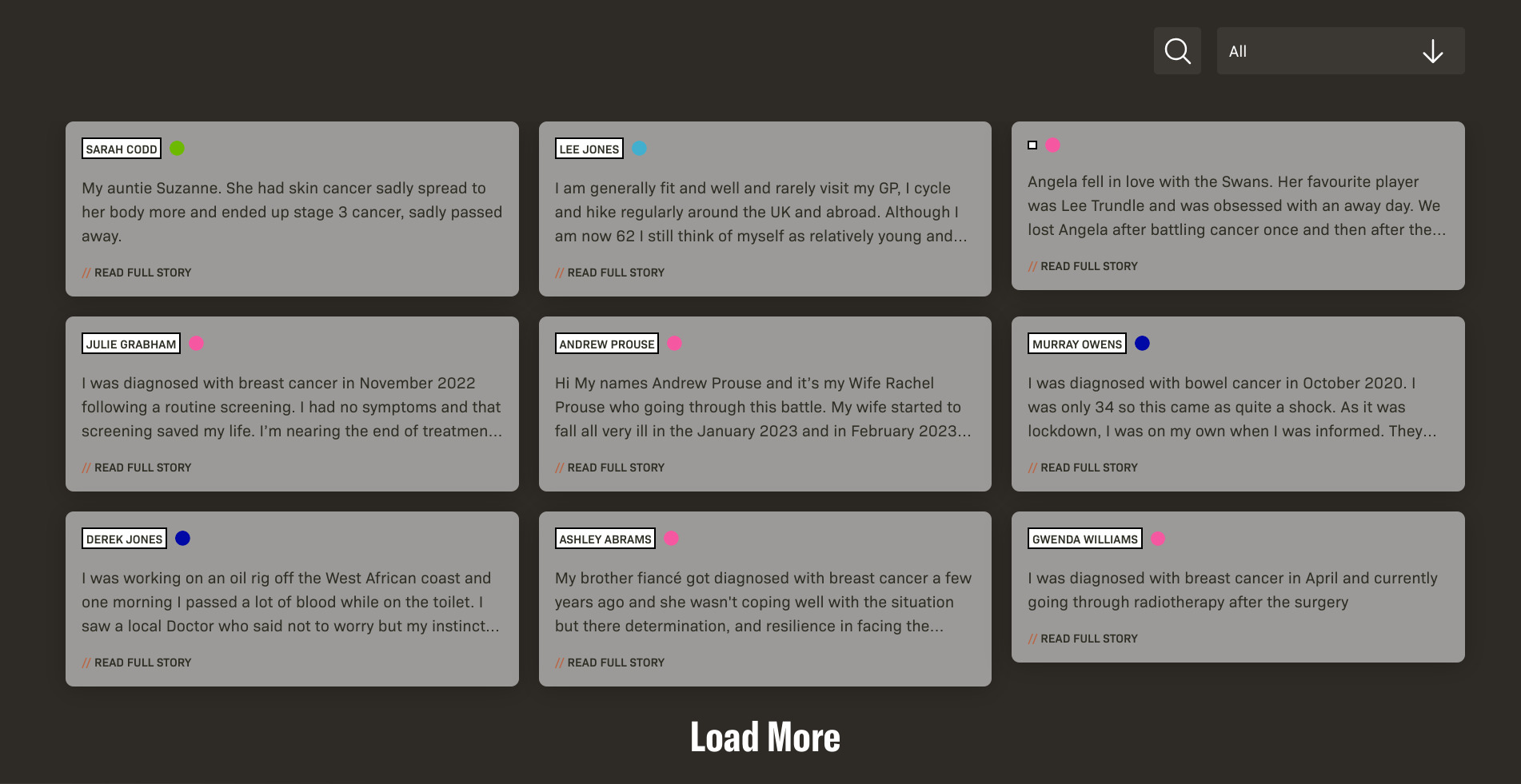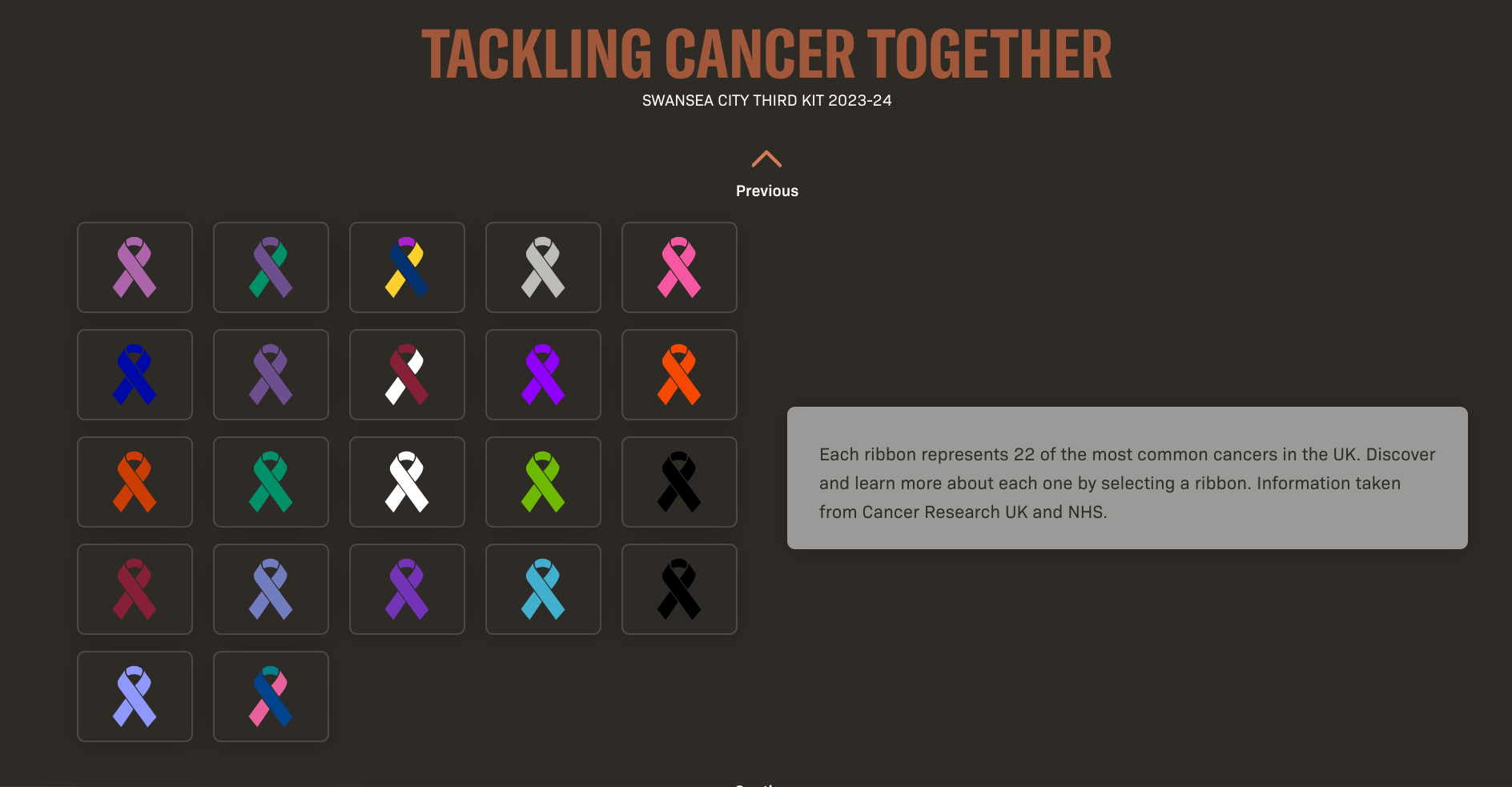 The website displays a digital version of the third shirt featuring the coloured spots. Each coloured spot within the shirt design represents the type of common cancer associated with that colour, and matches the coloured ribbons linked to each common cancer.
This dedicated area of the website provides a platform for supporters to share their stories – whether they are a cancer patient, a medical professional, a carer, a friend, or a family member of someone affected by this terrible disease.
There is also an option to submit a story anonymously, as well as an option for supporters to tell their story even if their cancer experience is not covered by any of the coloured spots featured on the kit.
Take a look at the campaign to read the stories and see how we designed and built this unique webpage to support this important initiative.
Could you be doing more with digital?
Talk to us about elevating your digital fan experience for more than just a website
Find out more