Digital Egg Hunt Boosts Engagement
Last month we teamed up with Swansea City Football Club to launch a digital Easter egg hunt, with a 2023-24 season ticket up for grabs, to incentivise fans to explore the digital platforms.
Drawing fans in
Between 6th and 14th April the club hid eight digital Easter eggs across their platforms, with one new egg appearing each day, on the website, app, digital programme, and social media accounts.
Each egg had a letter on it and fans needed to collect all the letters and rearrange them to spell a word. By then filling out an online form, with the correct answer, fans submitted their entry for a chance to win a 2023-24 season ticket.
On the website and app eggs were hidden in videos, interviews, match previews, fan gallery, and the new digital matchday programme, as well as across social media.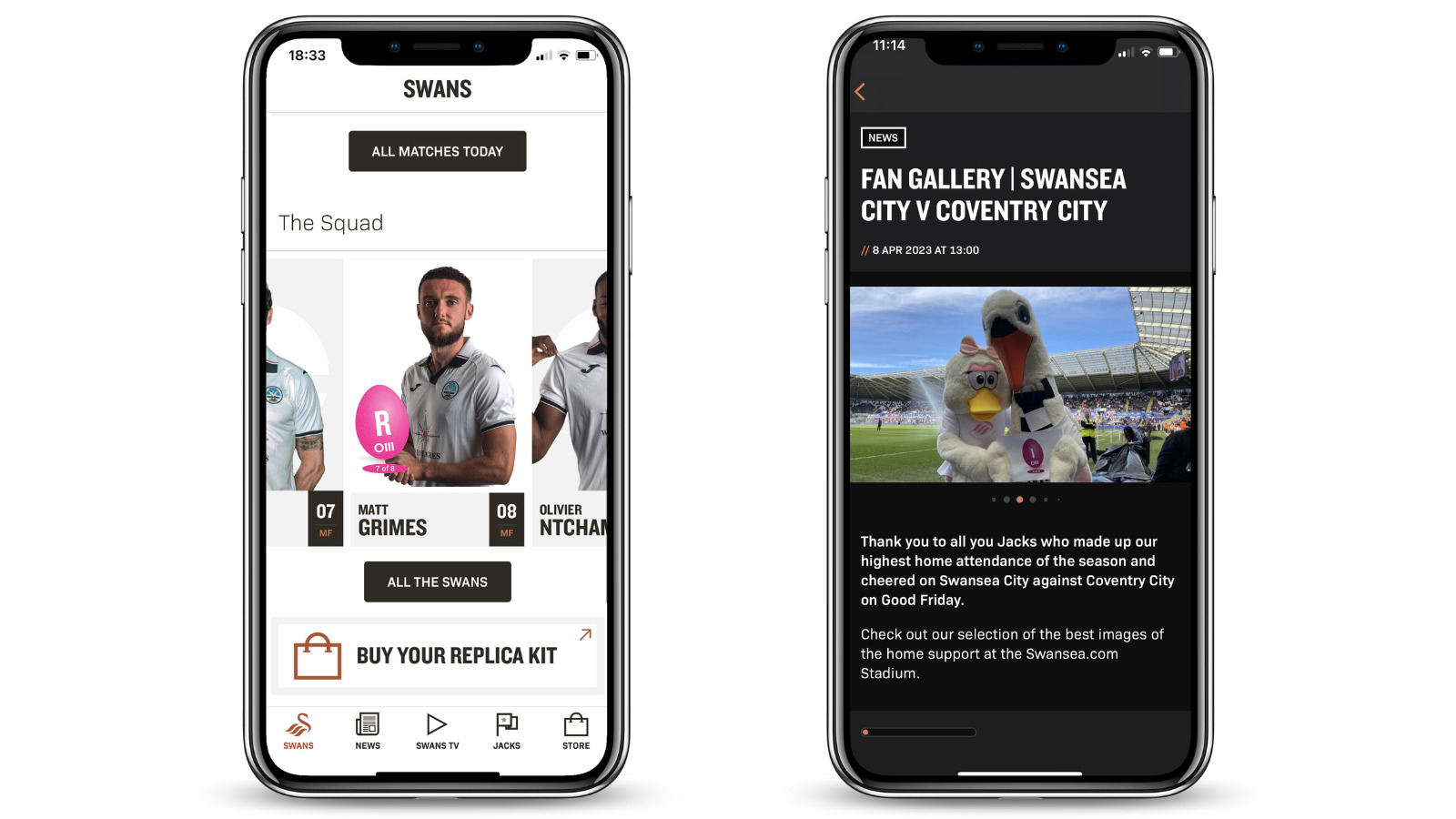 Higher traffic and engagement
Not only has the campaign driven more traffic to all digital platforms but has increased the discovery of some less-visited web pages and new features.
The regular "It's Matchday" graphic posts on social media saw an increase in views and engagement with Twitter views up 26% and Twitter and Facebook likes up 40% and 52% respectively (compared to the average of the previous 5 matchdays).
Engagement with the Match Preview email saw an increase in opens, with a 6% improvement on the previous week, and click throughs increased by 12%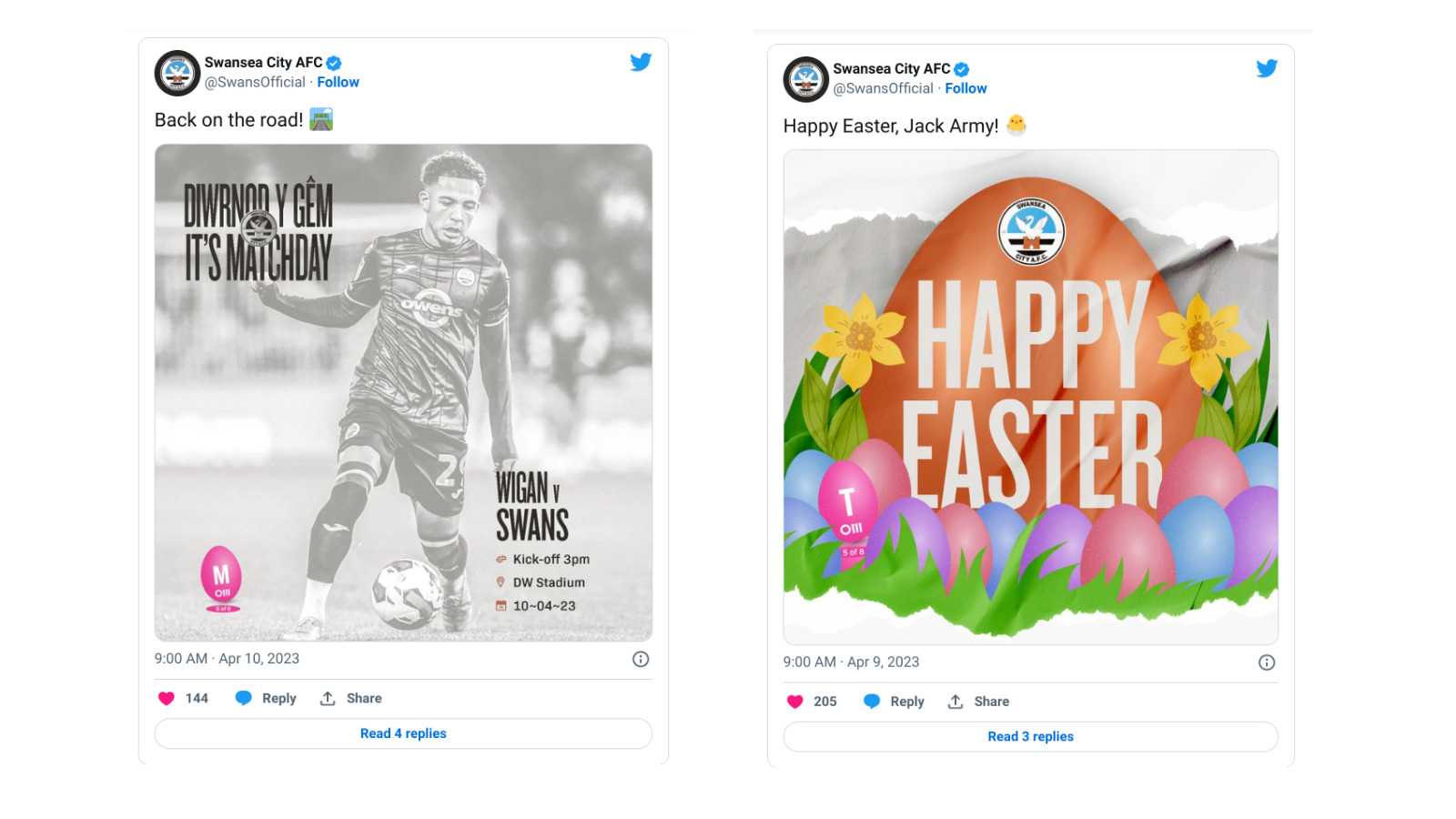 Sustained improvements
Most notable amongst all the data we digested after analysing the campaign was that relating to the digital matchday programme. Not only was traffic up substantially compared to previous editions but it remained high into the following week.
This new and improved online version of the popular pre-match build up saw a 68% increase in views, compared to the average of the previous 5 editions, and a sustained engagement through the week of its availability (usually there are much more pronounced peaks and troughs through the week).
The competition has drawn people to the content but the content itself, as well as its superior usability, have brought fans back the following week, with the same increase in views over the period prior to the Easter campaign.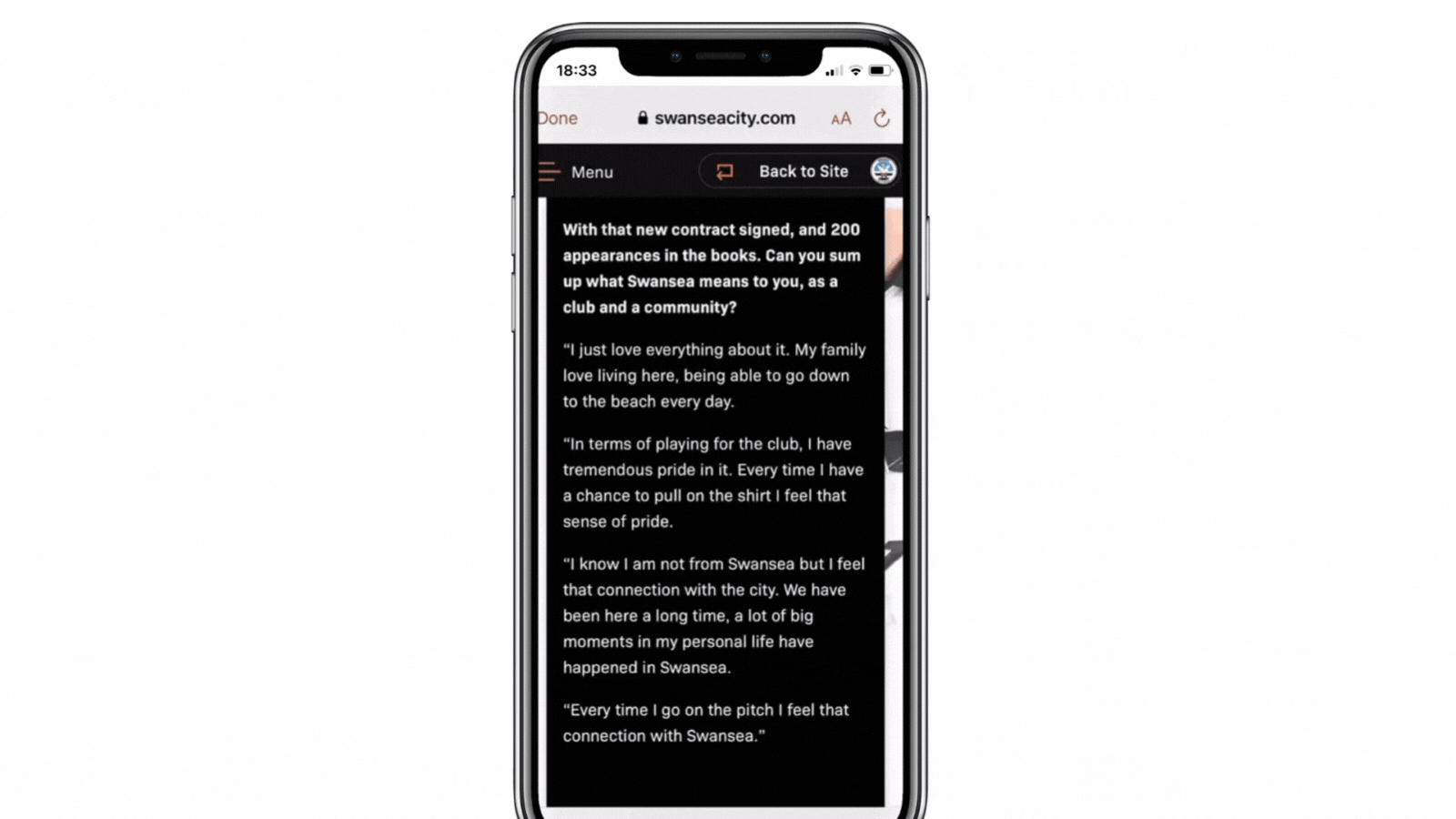 Invest in the tools…and maximise their potential
The campaign has proven to be a huge success in both rewarding loyal fans who already engage with Swansea City's digital platforms and incentivising more fans to explore the online fan experience.
Having a world class digital fan experience isn't just about the outstanding design and superior UX but also about how you utilise your digital platforms. Swansea City have always been at the forefront of digital design and development and they know how to connect with their fans.
Is your fan experience engaging?
To talk to us about upgrading your fan experience to better connect with supporters and bring tangible returns for your club
Get in touch