Other Media Features in the Fedrigoni 365
We were thrilled this week to attend the launch event of the Fedrigoni 365 and see our creative work in print alongside 364 other brilliant designs.
Fedrigoni 365, designed by TM for Fedrigoni UK, is a unique collaboration involving 365 designers, illustrators and photographers from throughout the UK, gathered together by an open call for entries.
Each participant was asked to contribute a piece of work interpreting a date provided to them at random. Confines were established to challenge each designer's creativity by restricting the book to one colour print, which forced their pieces to focus strictly on concept, shape and form. Through these parameters the Calendar has shaped into a beautiful visual story whose pace varies from page to page, and spread to spread.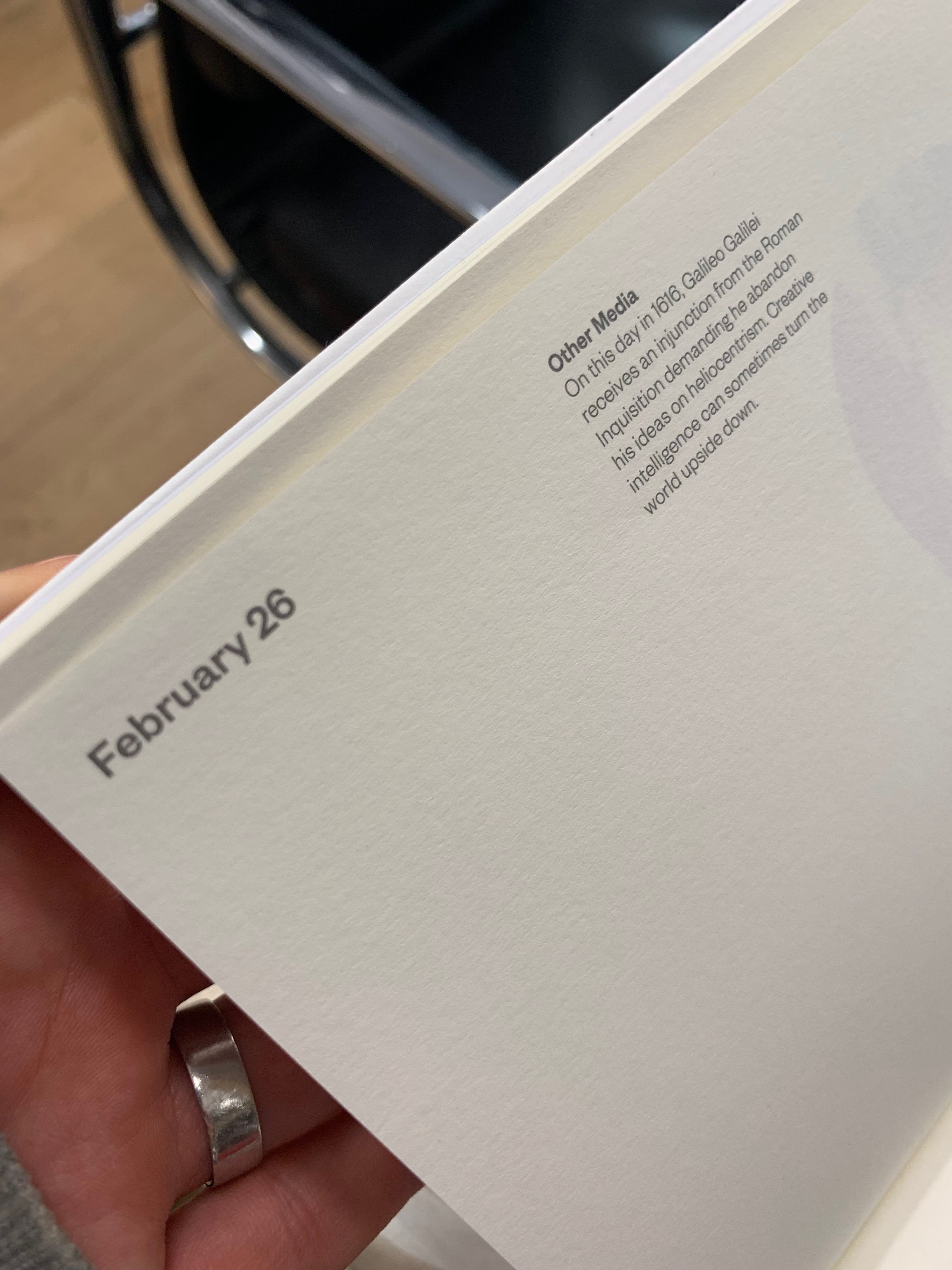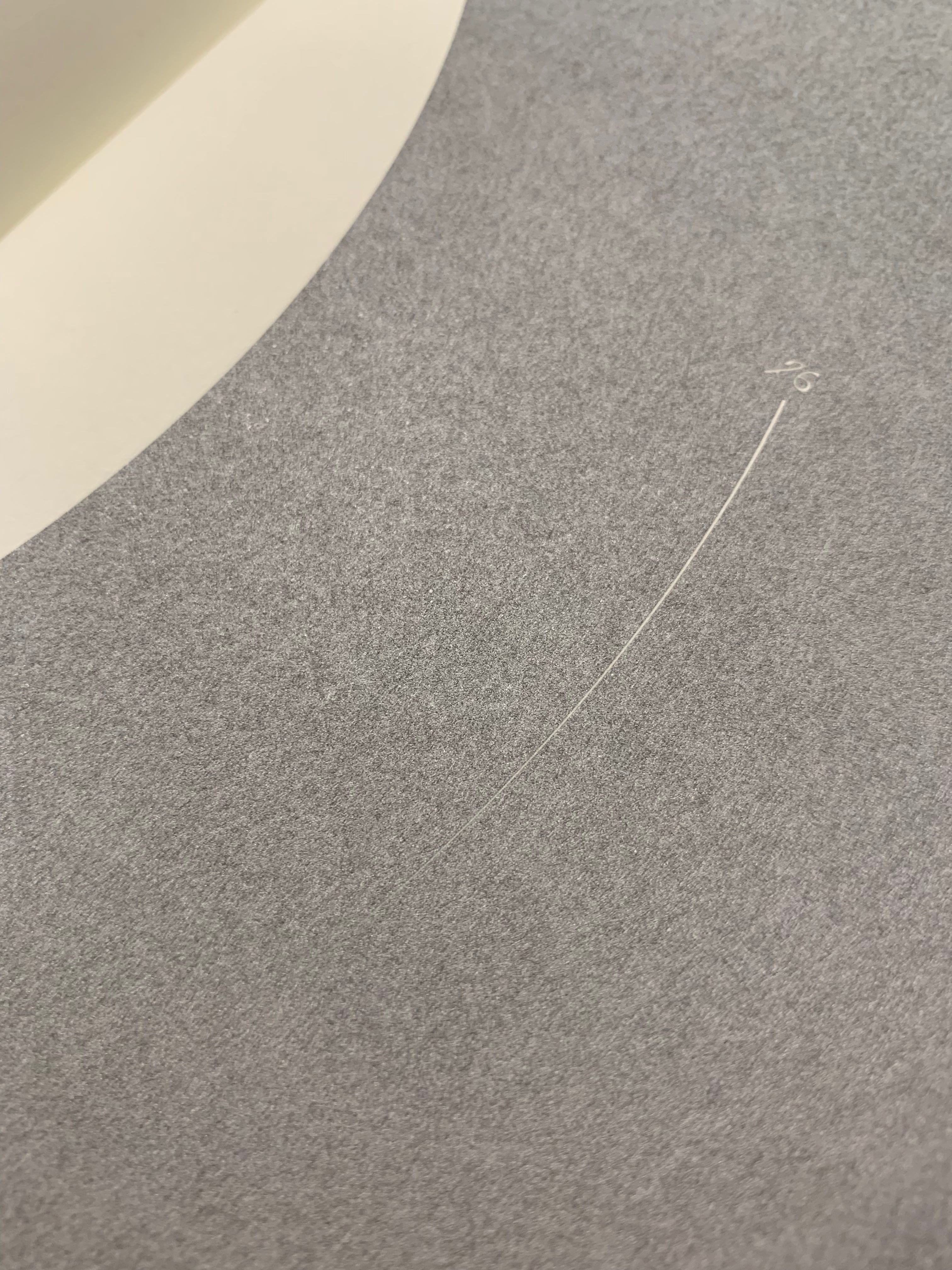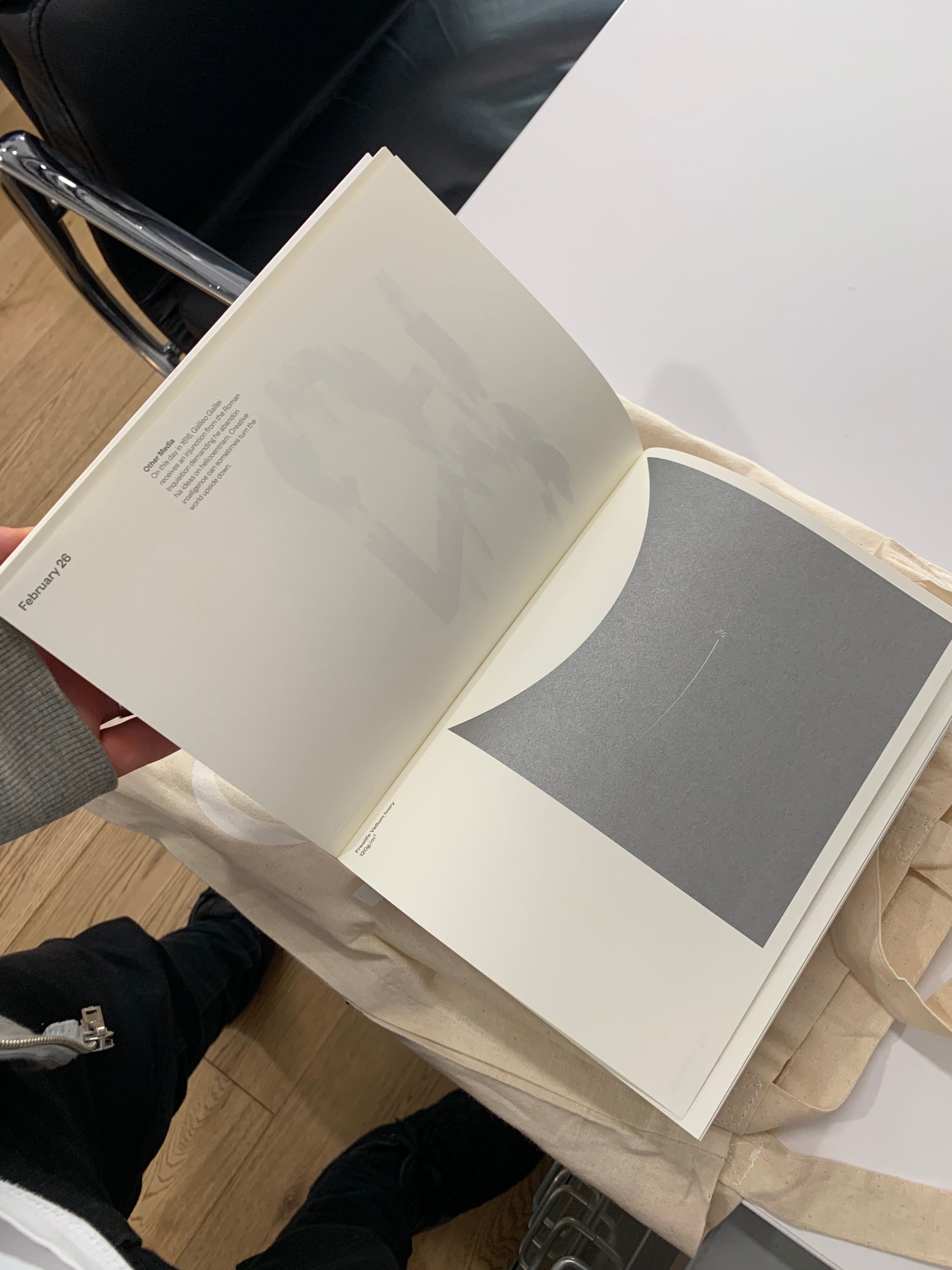 Designated 26th February, and inspired by our focus on creative intelligence, we thought of an event a little over 400 years old and set about working within the confines of the brief to produce something worthy of inclusion in this rare collection.
"On this day in 1616, Galileo Galilei receives an injunction from the Roman Inquisition demanding he abandon his ideas on heliocentrism. Creative intelligence can sometimes turn the world upside down."
Each of the 2019 designs was printed to one of ten white sheets from Fedrigoni's collection of paper stock.  Each date has its own spread in the impressive tome, showcasing each design beautifully. This is not your usual book, nor your usual calendar. This is a delightful journey through a year of concepts interpreted by a wide range of creatives and we're so proud to be a part of the story.
500 copies of the book will be sold with profits going to Shelter.