Back to School: BIMA Digital Day
This week two members of the Other Media family went back to school for the day to take part in BIMA Digital Day.
Thomas More Catholic School in Purley were our very gracious hosts for the day as our Creative Lead, Matt Emmins, and Commercial Director, Matt Jeoffroy joined the year 9 and 10 Computer Science students for the day to work on some exciting challenges as part of BIMA's Digital Day.
BIMA is the British Interactive Media Association and is the Digital Industry body. BIMA is Britain's digital community, representing digital agencies. Their chief purpose is to drive innovation and excellence across the digital industry.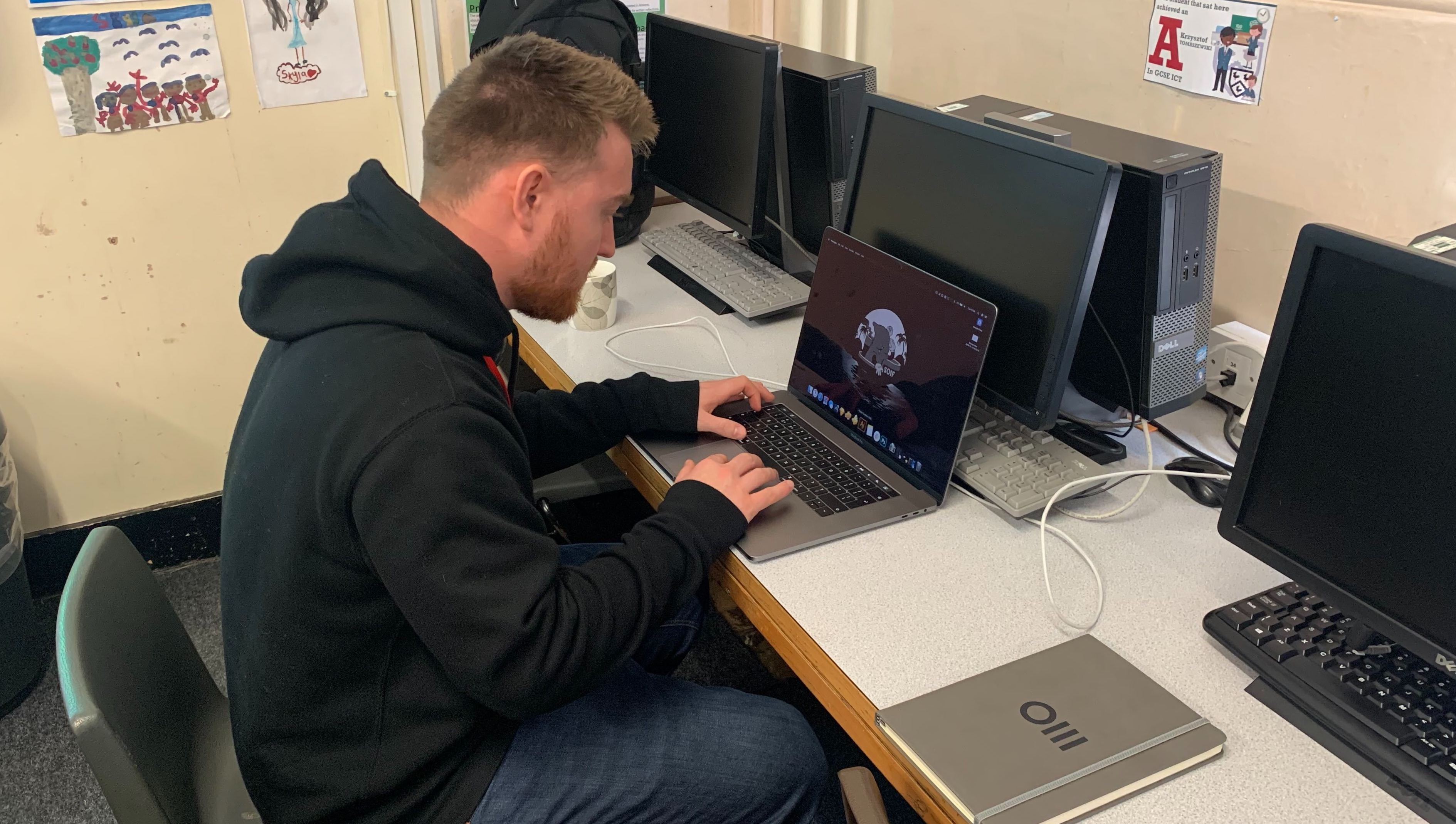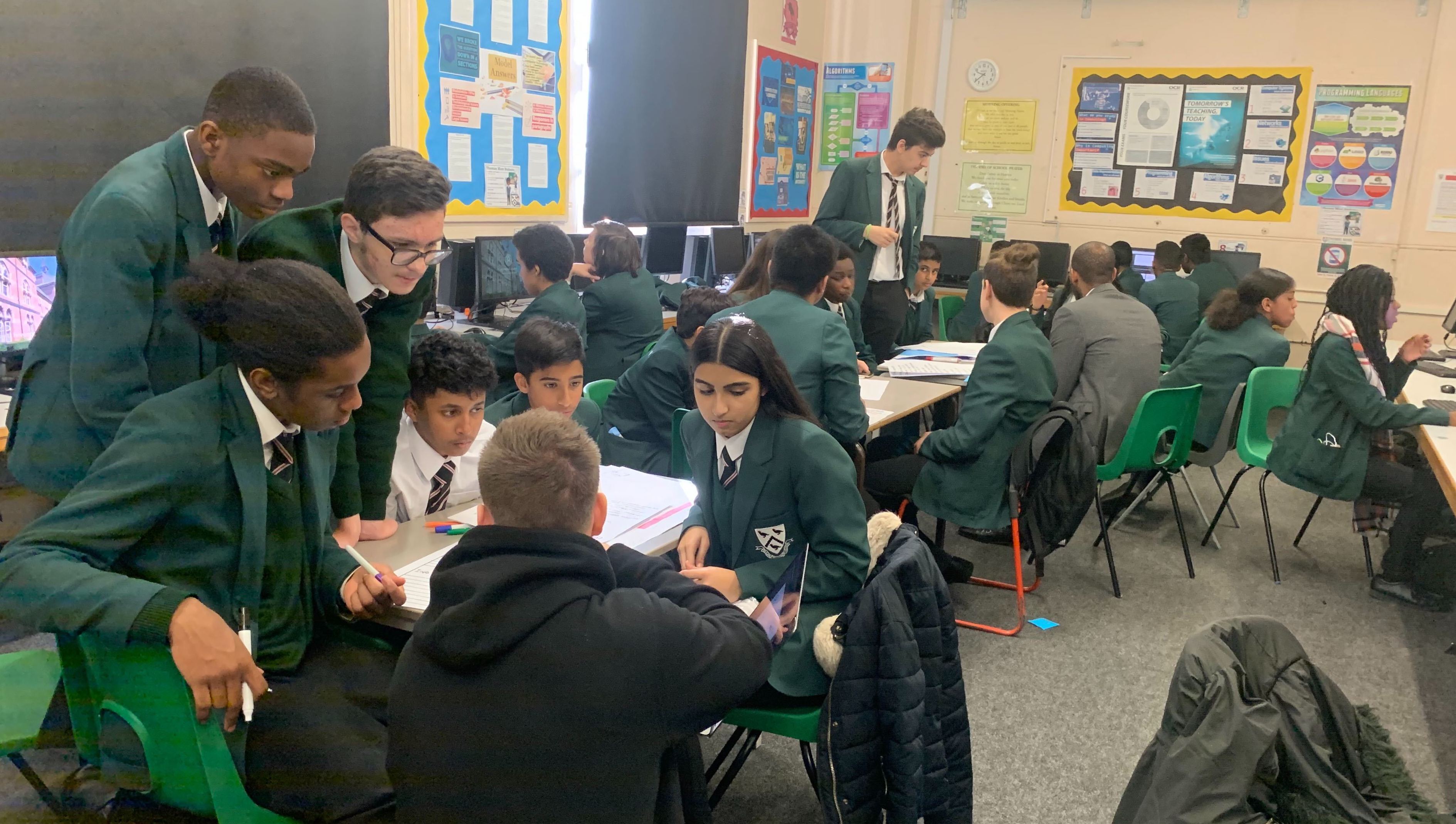 Tackling the skills shortage
BIMA Digital Day came about after BIMA discovered that 95% of their members reported a lack of skills holding back their growth. This was supported by the Centre for Economics and Business Research saying that the shortage of tech and digital talent is costing the UK £21.8bn. With digital growing at twice the rate of the broader economy, the skills shortage is in dire need of addressing. BIMA Digital Day pairs schools with digital industry experts to bring students an insight into this world and to inspire them with what is possible in this thriving industry.
The day kicked off with Matt and Matt talking to the students about what digital is; about Other Media – who we are and what we do, the clients we work with and the projects we work on; as well as what it's like to work in our studio and why we love doing what we do.
Why we love digital:
Variety
No two days, projects or clients are the same. We do a lot of work with clients in sports organisations but also in education, culture, retail and not-for-profit.
Pace
It's fast. You can't get bored.
Collaboration
We work as one team in one studio where everyone works closely together, constantly talking and moving ideas on to get the best solution for the client.
Creativity
Whether you are a designer, a developer or on any other part of the team, you get to explore new ways of doing things. Technology is constantly changing; users' needs and demands are changing and we get to come up with the best ways to use digital to enhance the lives of those we work with (client) and for (end user).
Reward
There is such a huge sense of achievement when a project goes live. Oh, and there's always a well stocked drinks fridge.
The challenges
The second part of the day was getting down to the challenges. The three sponsors each set a challenge for the students to come up with a solution to:
Develop a way of keeping our oceans clean while encouraging sustainable fishing, sponsored by Microbit Educational Foundation
Use any and all channels to reach out to and inspire the next wave of talent considering a career in digital, sponsored by Epam Technology
Develop a myWimbledon account area for school age fans of the tournament and the game to encourage them to get involved, sponsored by Wimbledon
The students we worked with split into 4 groups to tackle the challenges. We had no idea how much input we would need for this part of the day; how much guidance the students would need…it turns out we probably learnt more from them, and their genuinely incredible brains, than they learnt from us!
Armed with pens, post-its, pencils, and of course, smartphones for research, the teams set to work tackling their challenges. The buzz in the room was palpable. We expected enthusiasm, but could not have predicted quite so much energy.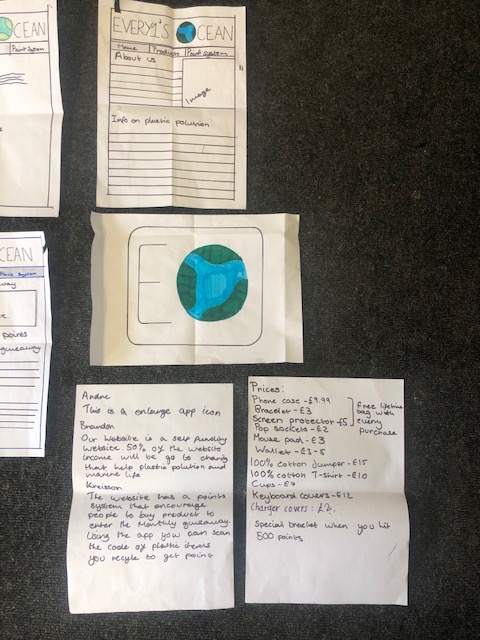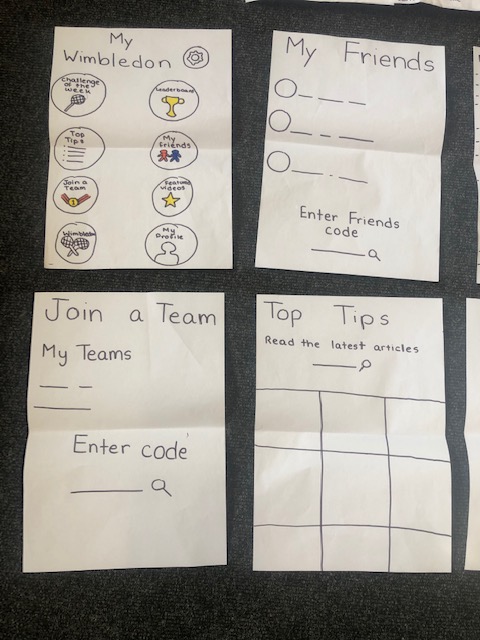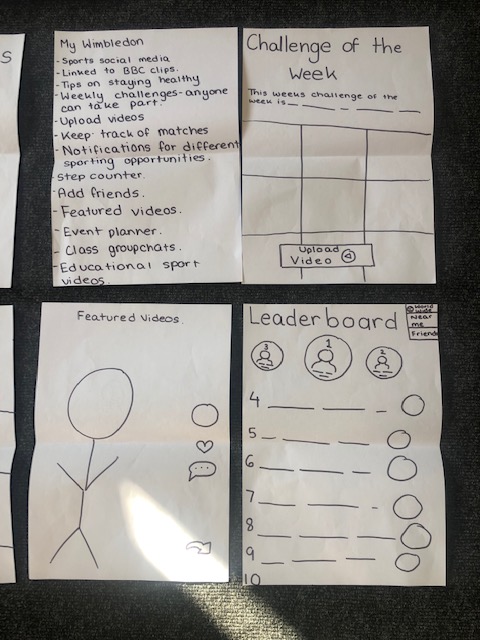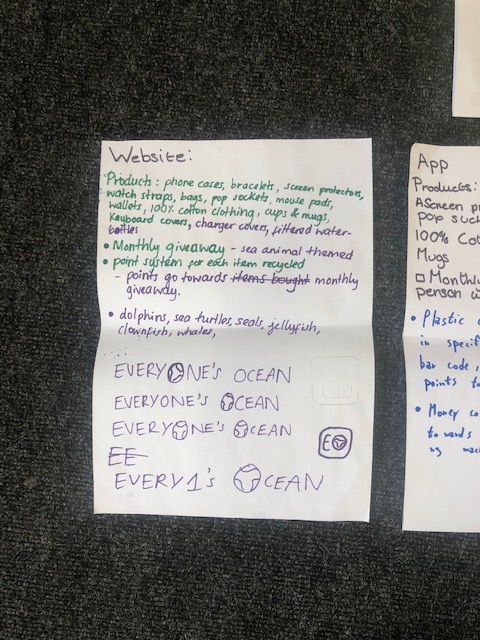 Pitching ideas
The day culminated in a Dragon's Den-style presentation by each group of their idea. The solution deemed the best of the day was to be put forward as the school's entry for the national competition, so everyone knew this was an important part of the day.
Having challenges set by real companies to address real problems helped hugely to engage the students. They could use their own experiences as well as imaginations to think around the problems.
A day we'll remember
We felt truly humbled to be in the presence of such creativity – unhindered by any preconceptions gathered through working life. The solutions were inspiring to us and so we can definitely say that the day was worthwhile all round.
We owe a huge thanks to the staff and students of Thomas More Catholic School for hosting us and allowing us to bring them into the world of the digital industry for the day.