Chelsea Shed Wall: Wall of Legends and Mobile Website
The Chelsea FC Shed Wall mobile website opens up the world of Chelsea legends, in multiple languages, for visitors to the iconic Stamford Bridge stadium in London.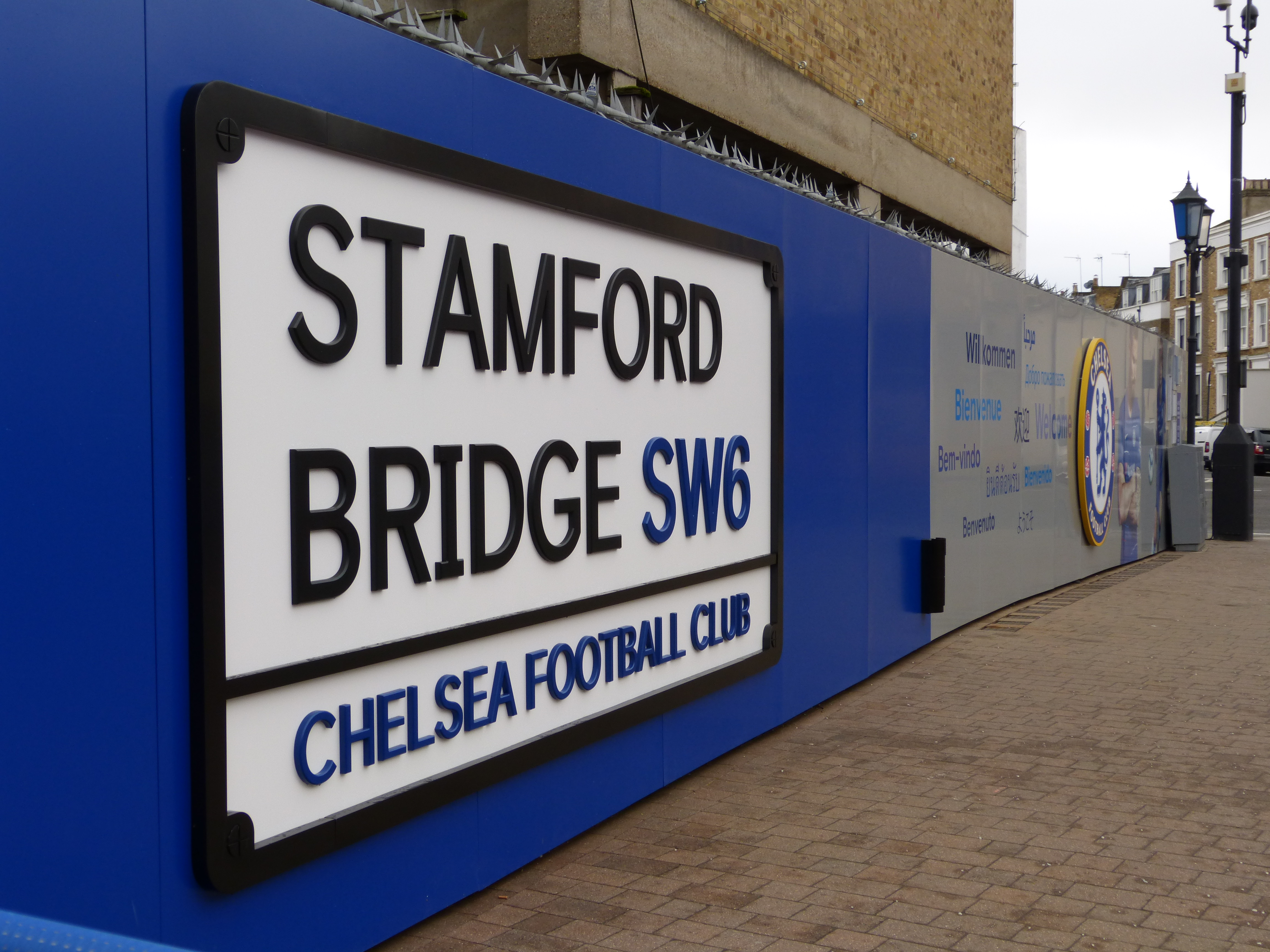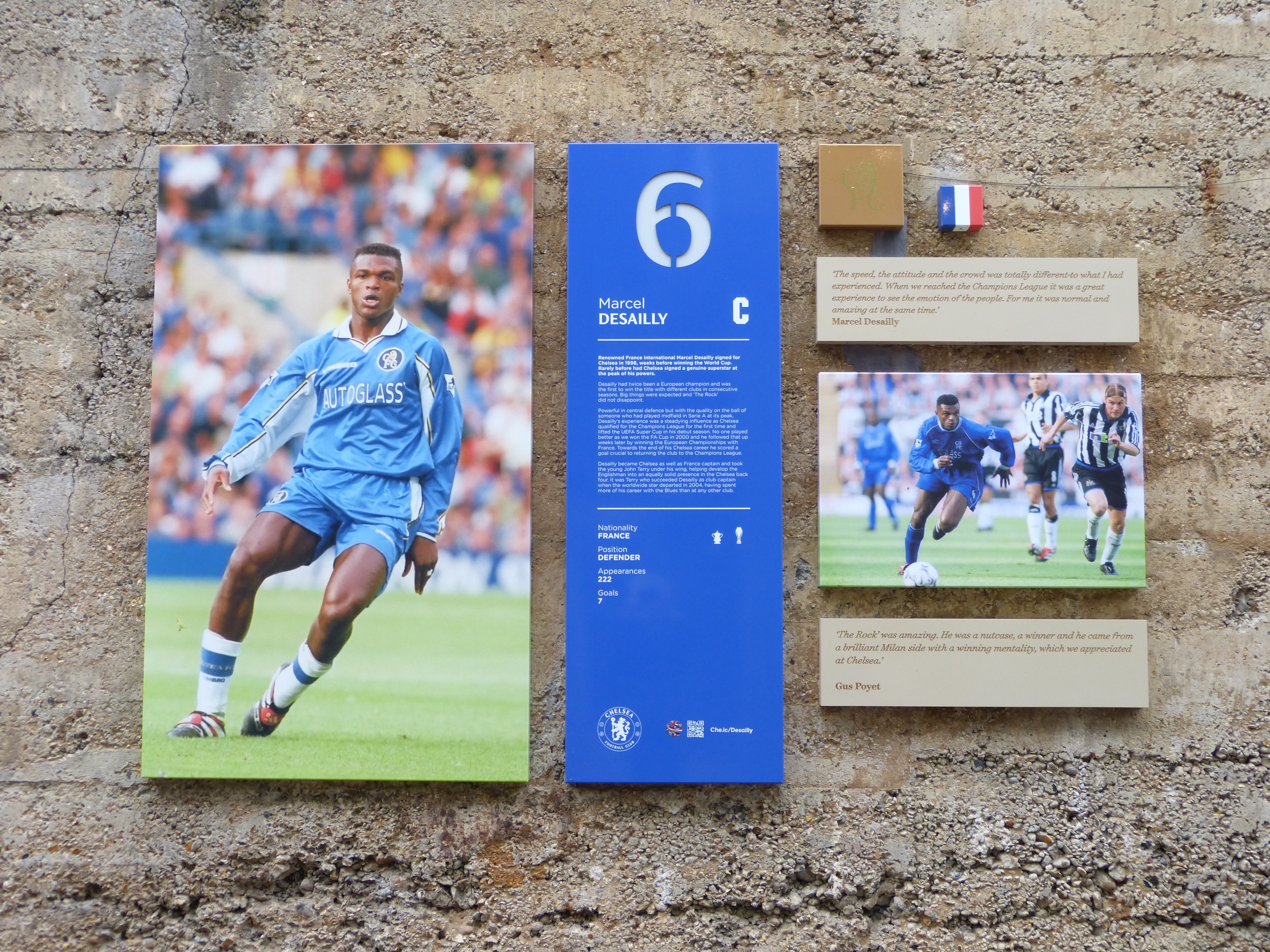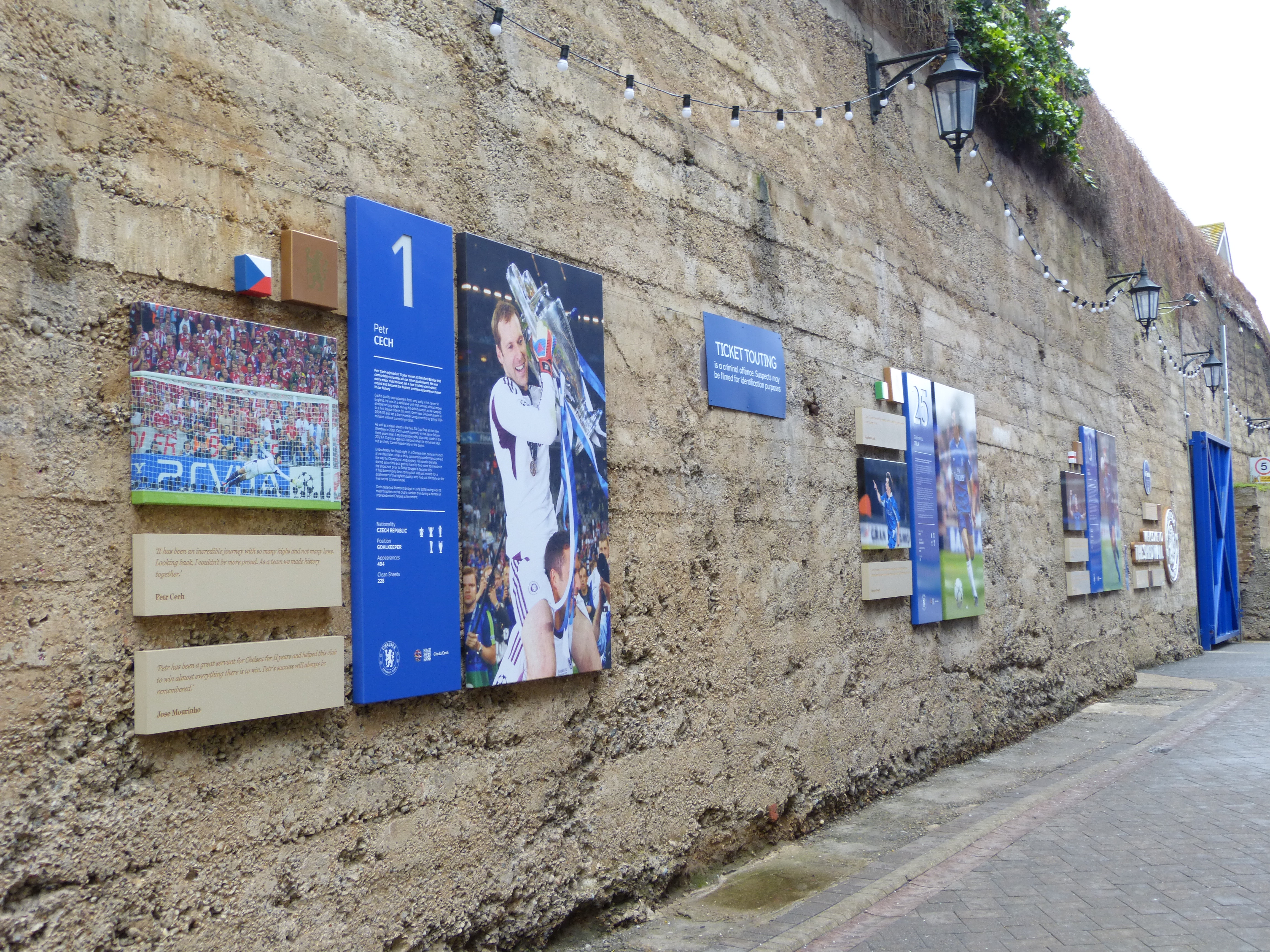 The Shed Wall is the remaining part of the Shed End of the old stadium at Stamford Bridge: home of world-renowned Premier League football team, Chelsea FC.
This historic wall is devoted to Chelsea legends, showcasing pictures and information to visitors on match days and to tourists and fans visiting the ground at any time.
It is iconic at Stamford Bridge and Chelsea felt that more could be offered to the many visitors who are not native English speakers and so were not able to soak up all the information displayed. With biographies, stats and quotes on each player's section, there is much to learn from the Shed Wall.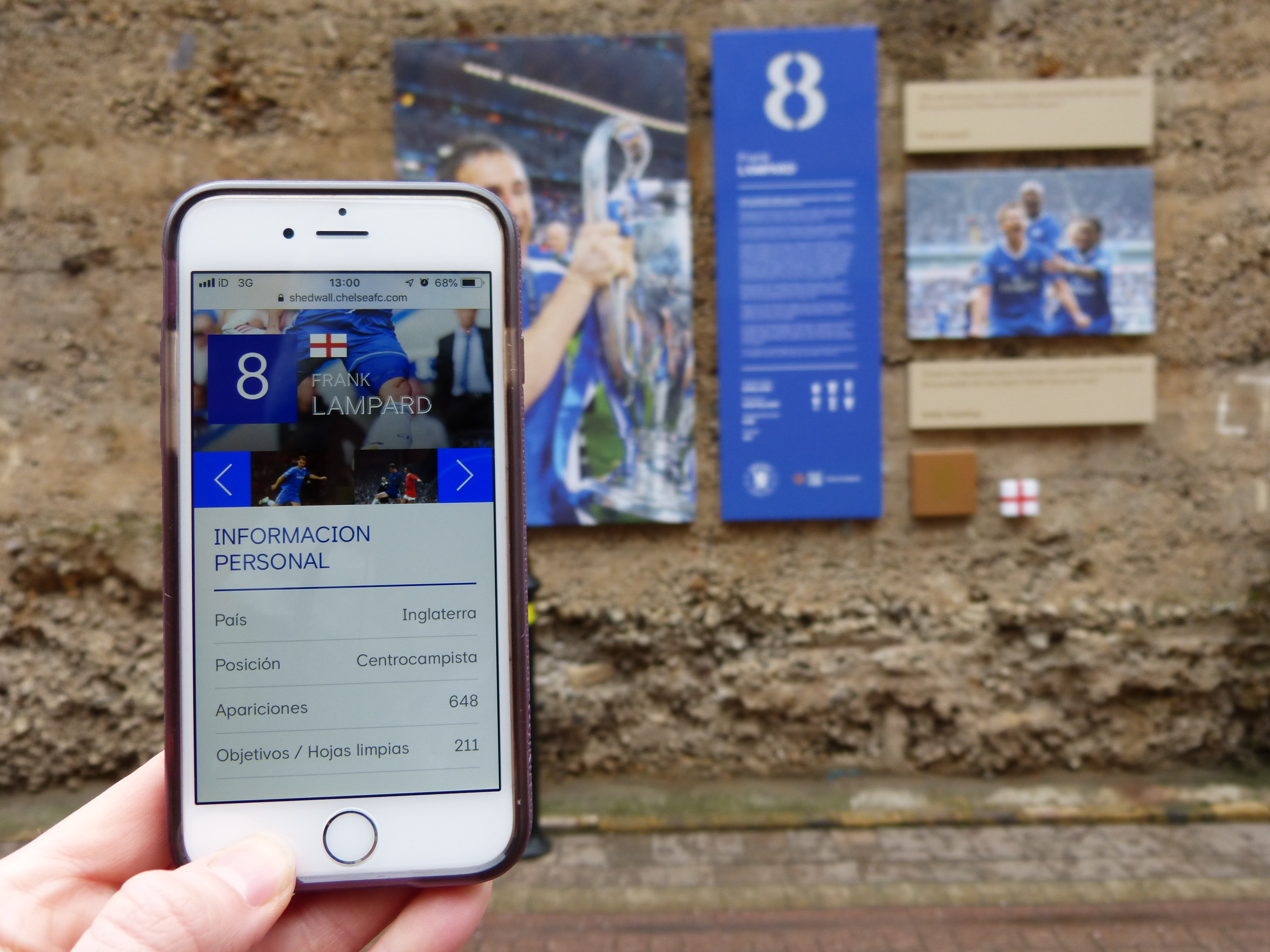 The solution we developed is a very streamlined site that is accessed by scanning a QR code on the wall. The information in front of the visitor is then presented to them, in their language of choice, on their phone. The site content is available in English and 10 additional languages. The language is automatically detected on the user's device and presented to them in that language, or defaults to English (with the option to choose another language) if the detected language is not available.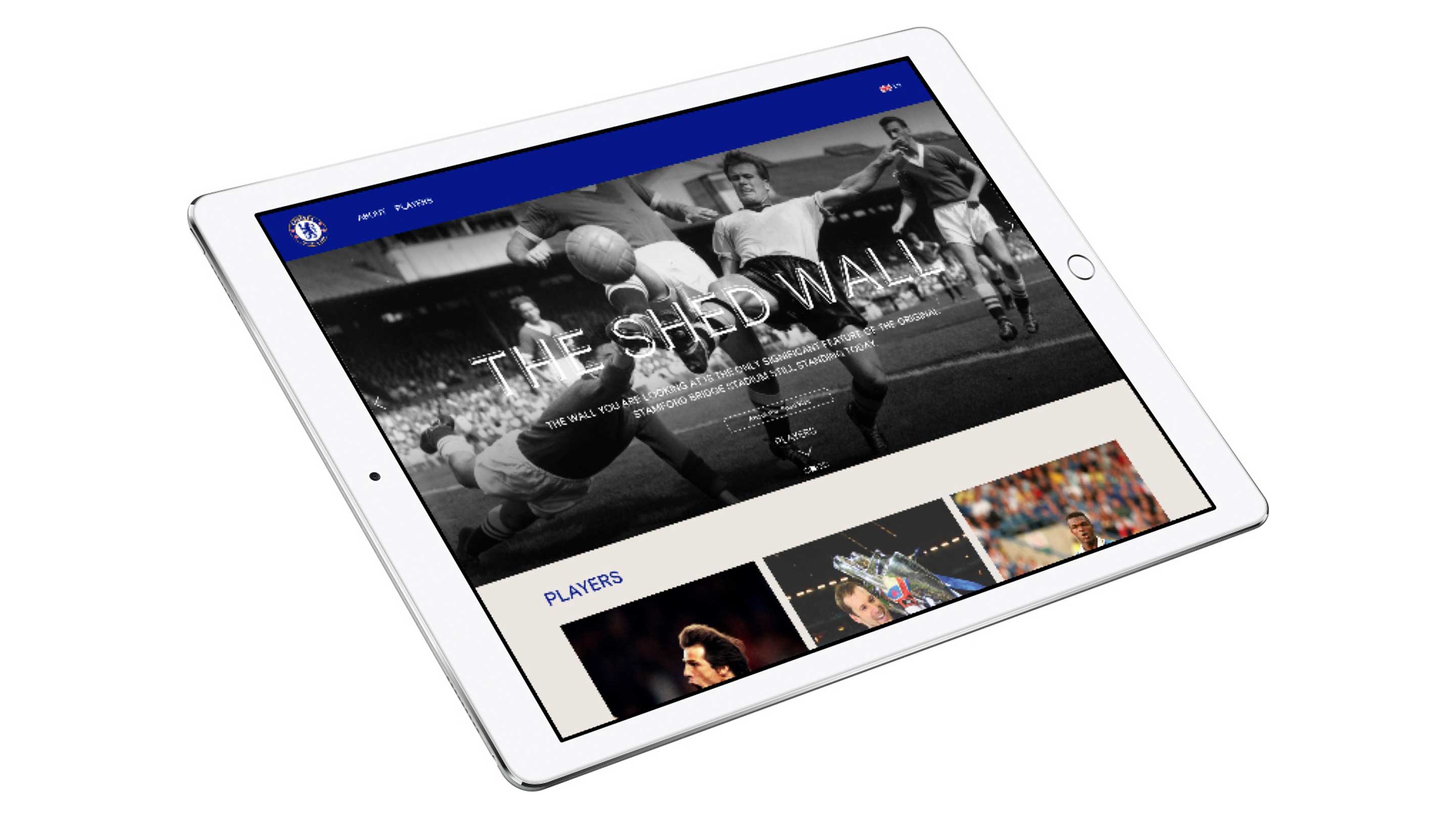 An essential part of the club's fan engagement strategy, the website is optimised for mobile devices – phone and tablet.
This trove of information augments the experience, of an already impressive physical display, whatever mobile device you are carrying.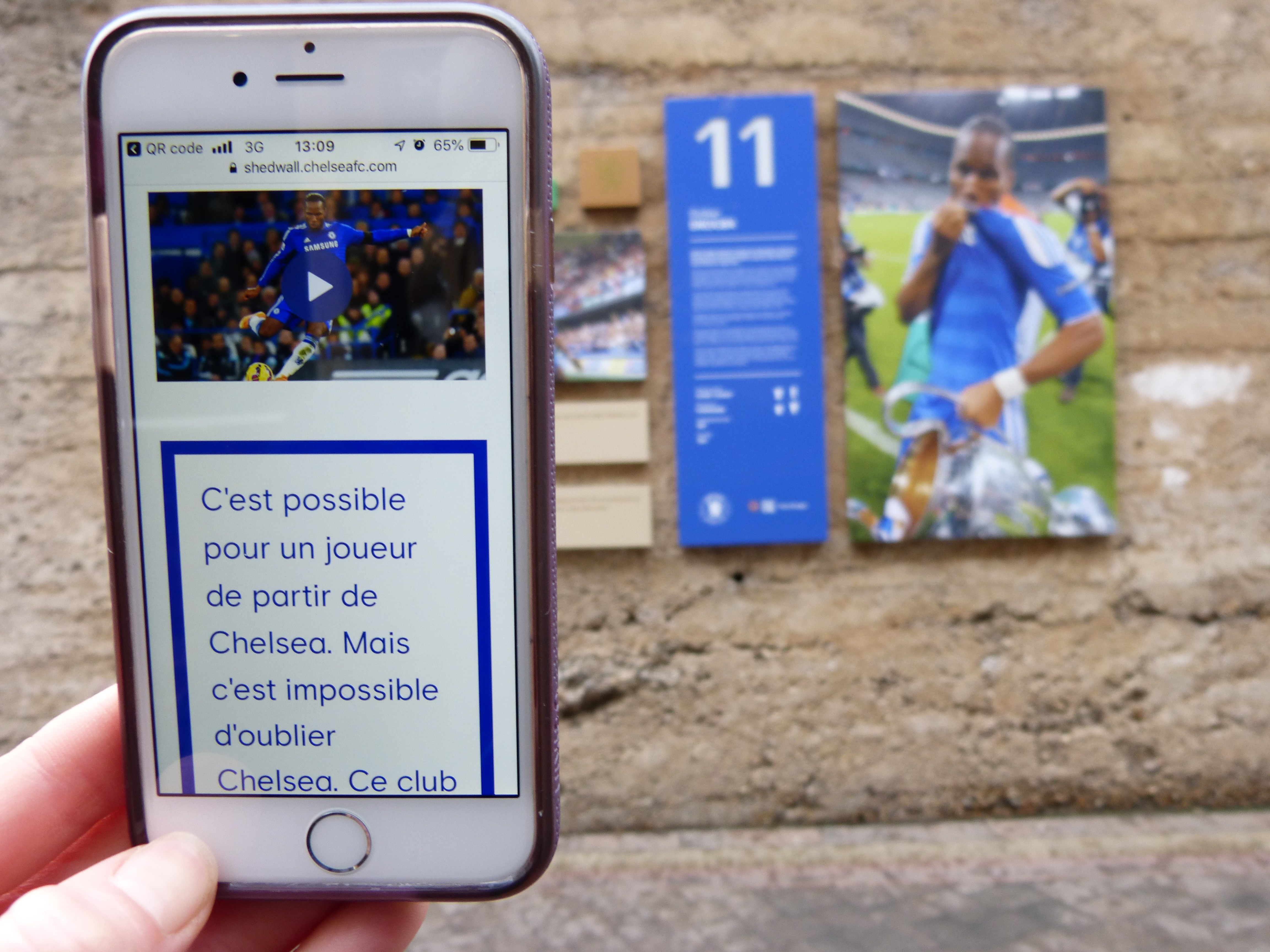 With the added element of video content incorporated into it, those delving into the world uncovered by the QR code are in for an enthralling journey through the highlights of some of the club's best-loved players.
Once on the site, visitors can swipe through the legends as they walk along the wall, taking in all that is in front of them, and more.